During the GameIS 2010 event last night we won two awards for We Create Stuff's latest releases. I had my camera with me so I took a shot of the cool statues they made: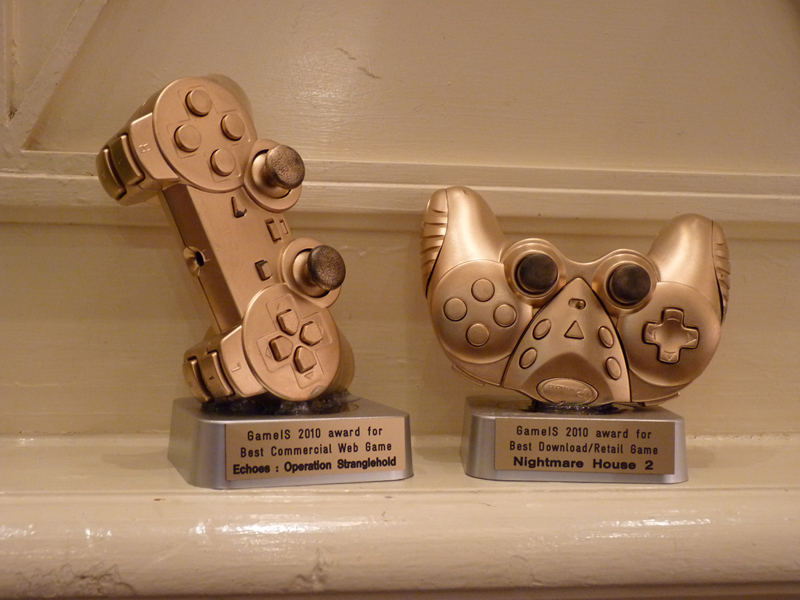 About GameIs: "GameIS is a non profit voluntary organisation that help Israeli companies and individuals to connect and create business in the video games market. We cover technology , services and game production over mobile, web, pc and consoles" – So thank you guys so much. It was a fun, informative and a communicative event.
If you liked Nightmare House 2, you'll be happy to know Hen will post something related to it soon.