I'm still learning how to use milkshape, so, if other modder want to use my edited weapons, ask me before, bc i'd like that my models uniquely are for Medieval Total War mods and submods.
The next weapon is based in Dwalin's Hammers, with a the sword's edge in the top-mid and grip from Thorin's sword in 5 armies battle: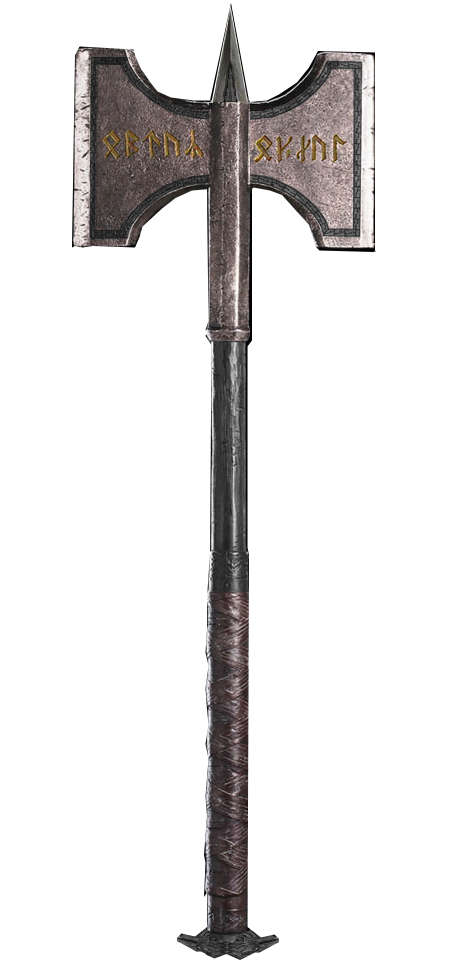 Simple, but effective, for sure xD.
Dwalin's Axe from Erebor's armory, but i changed the tones: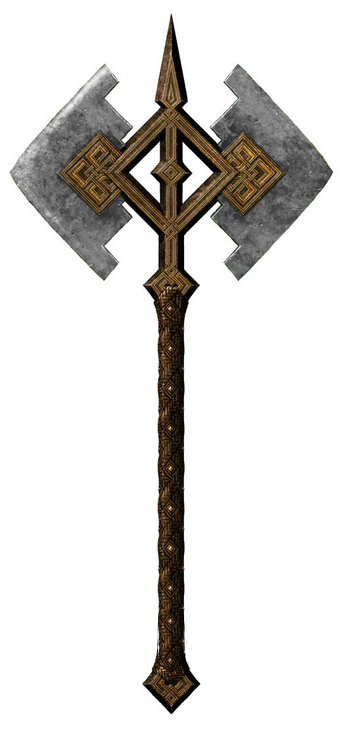 This axe is my fav from Hobbit's trilogy.
Dwalin's axe from Erebor's armory with full patron: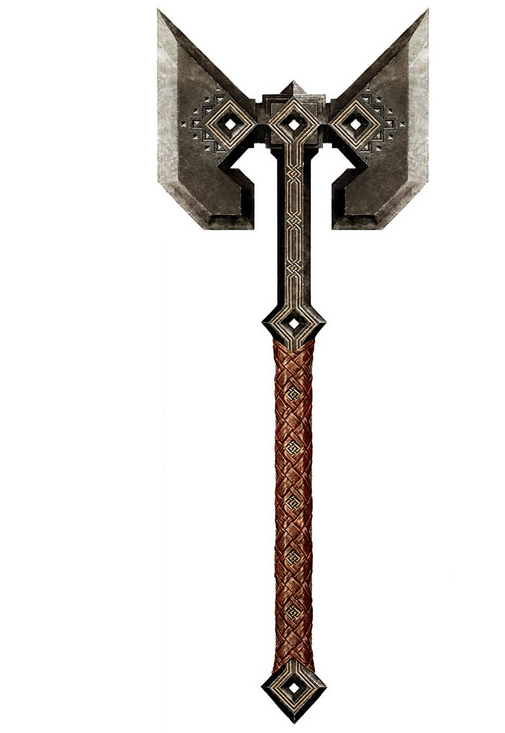 Variant from previous design: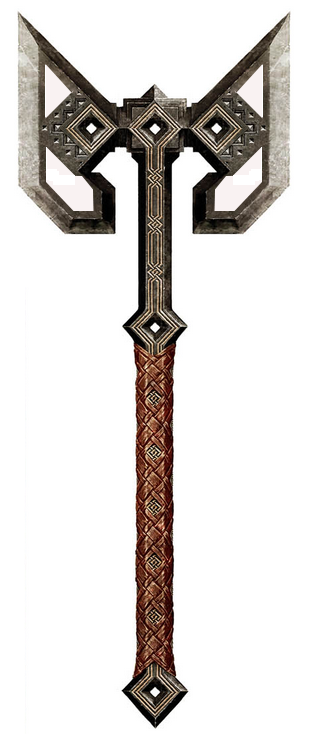 Mattocks and upgraded versions, based in previous weapon, Dwalin's daggers from Erebor:
Ice Axes:
Steel: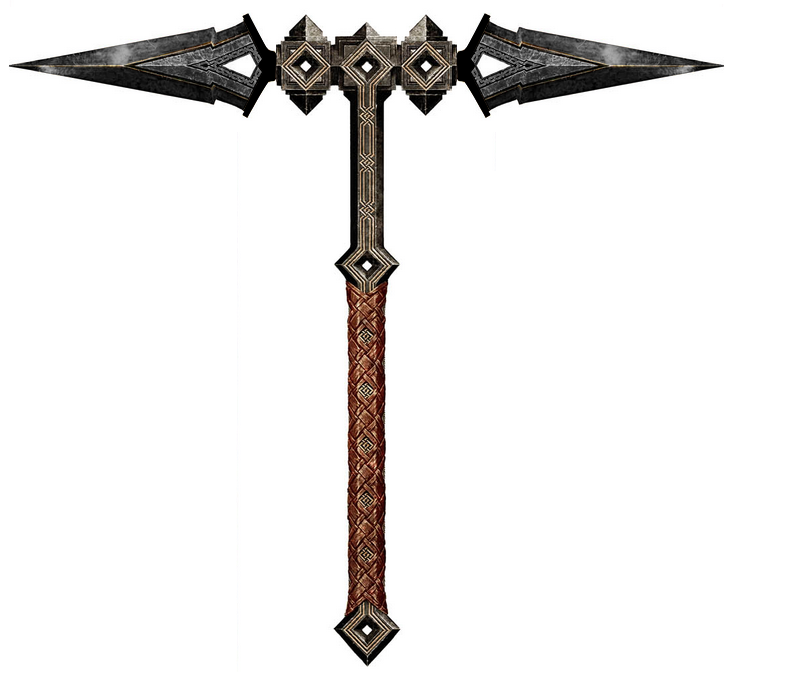 Thorium: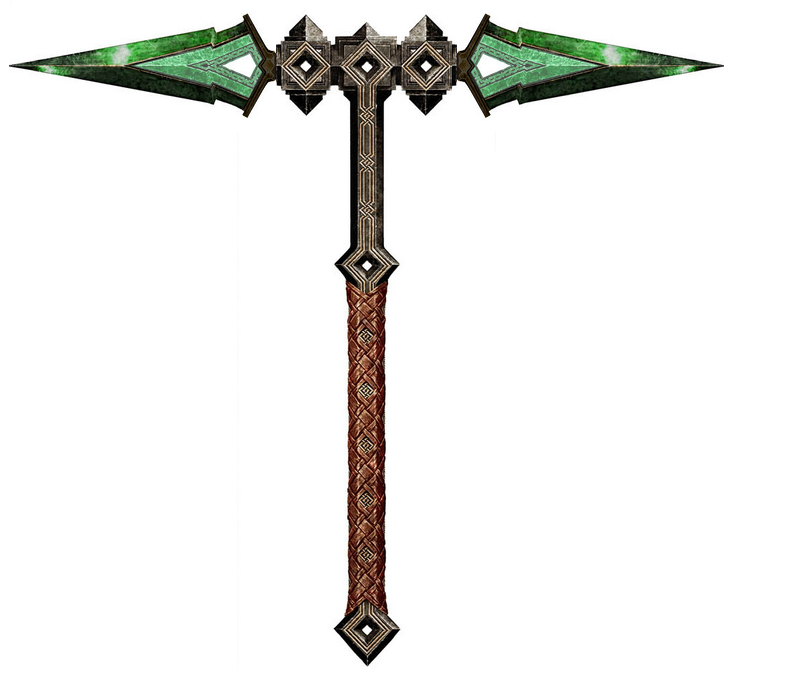 Mithril: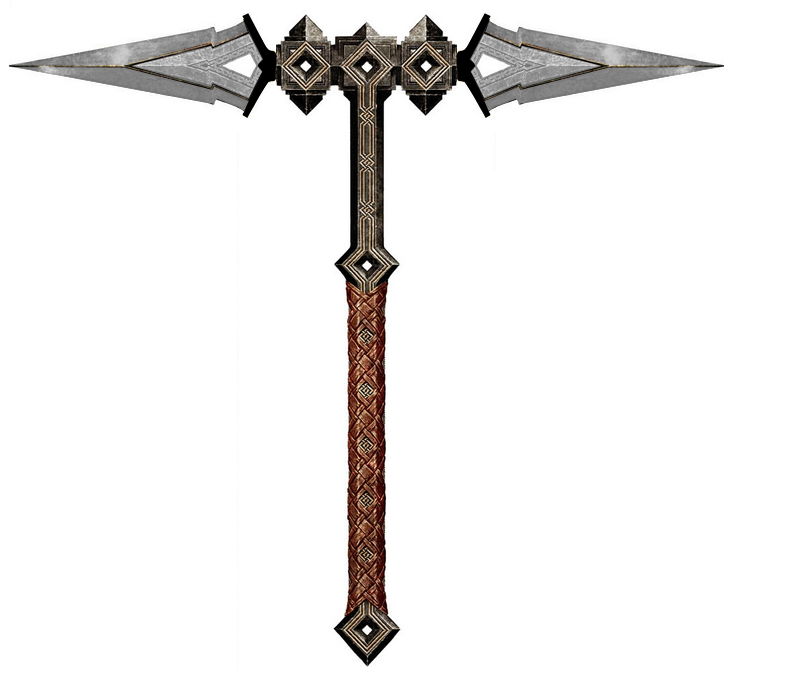 Truesilver: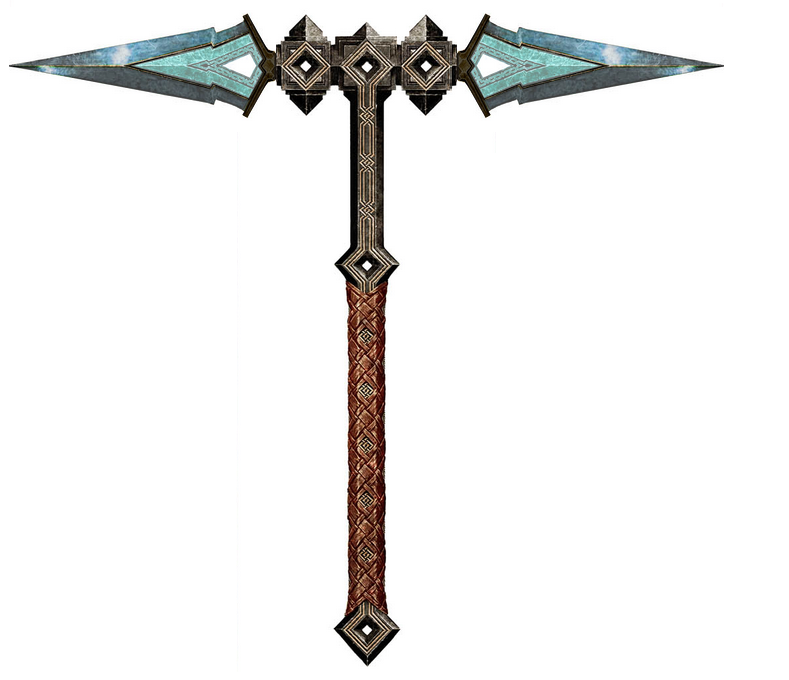 Mining Mattocks: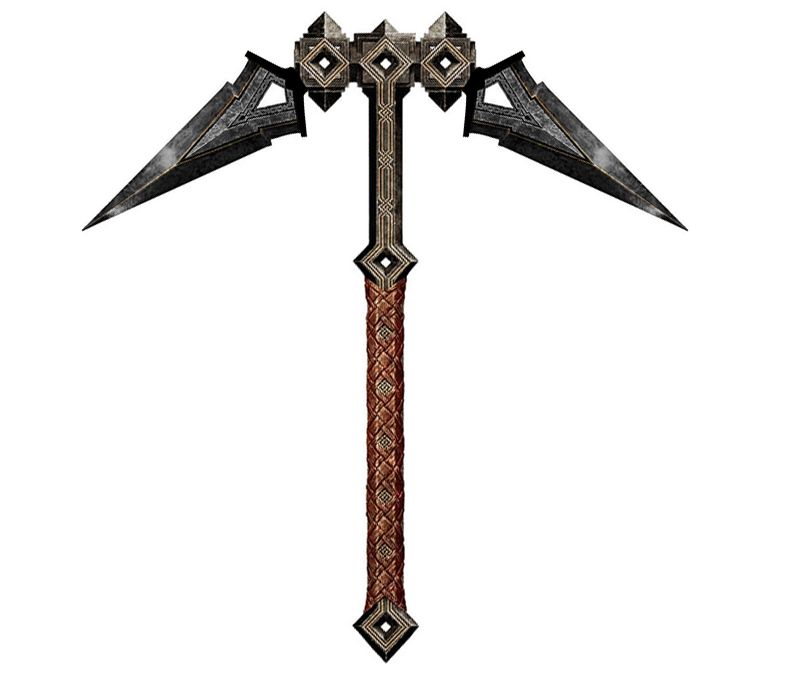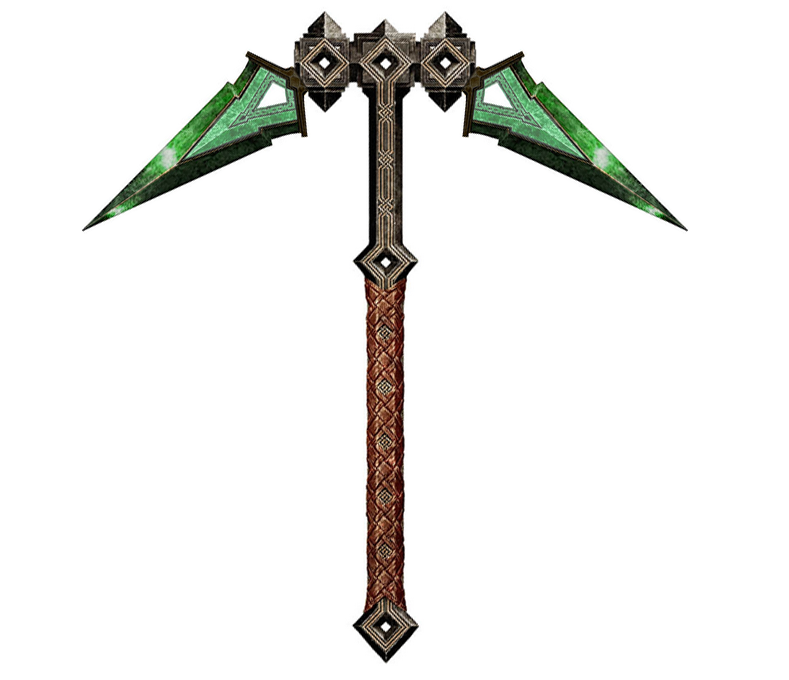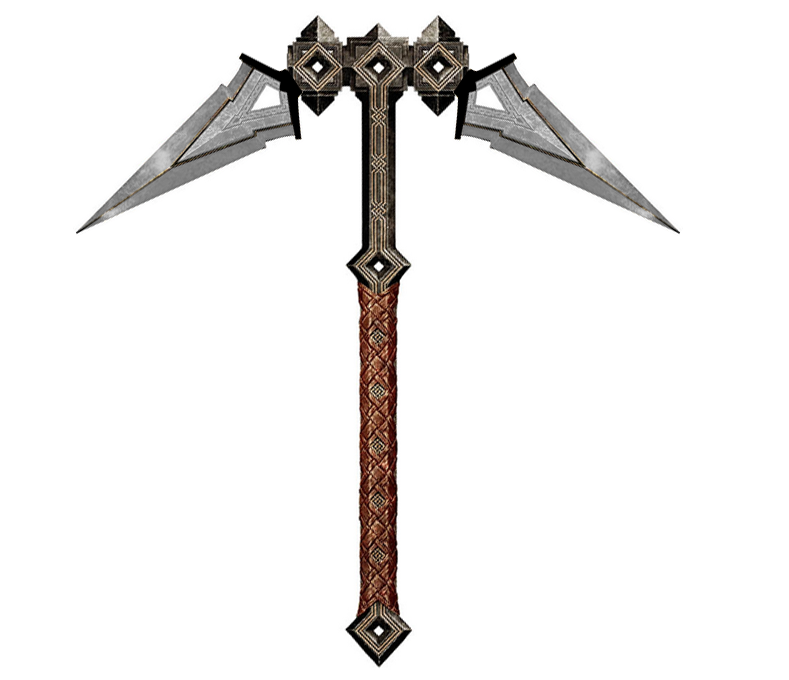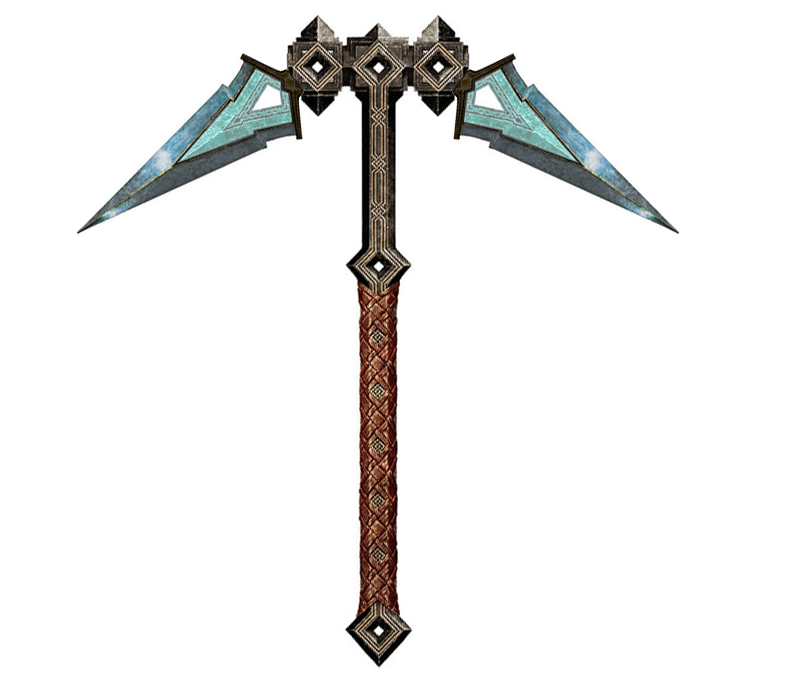 Hammer-Picks: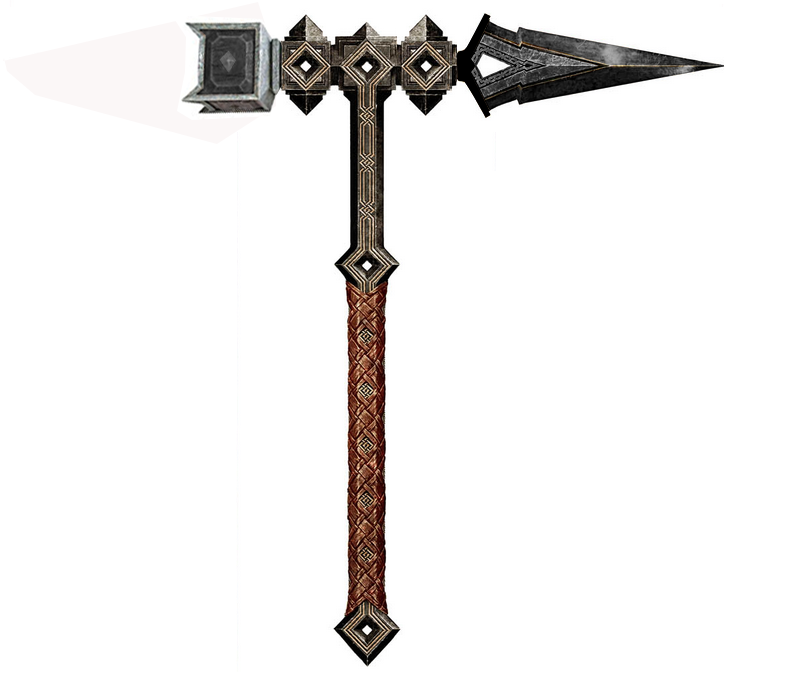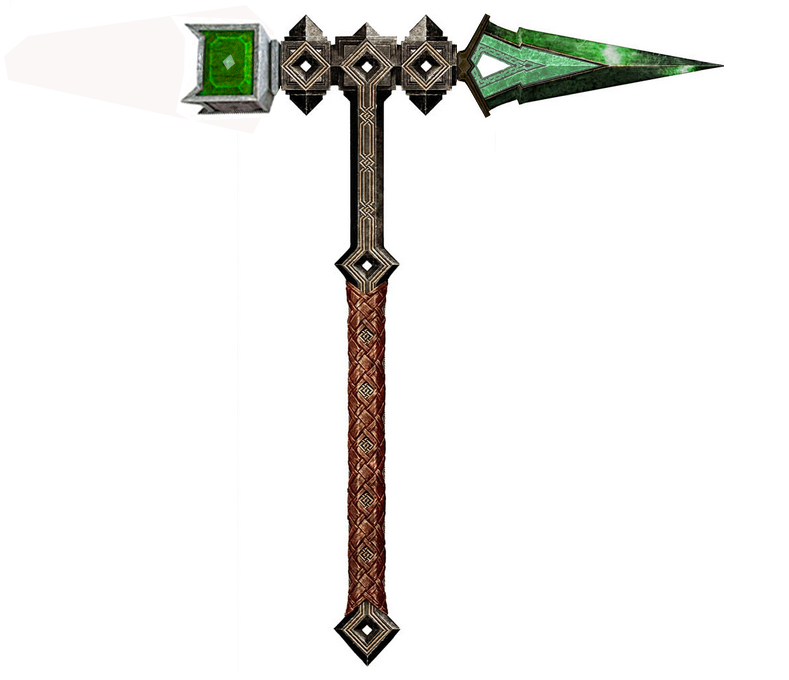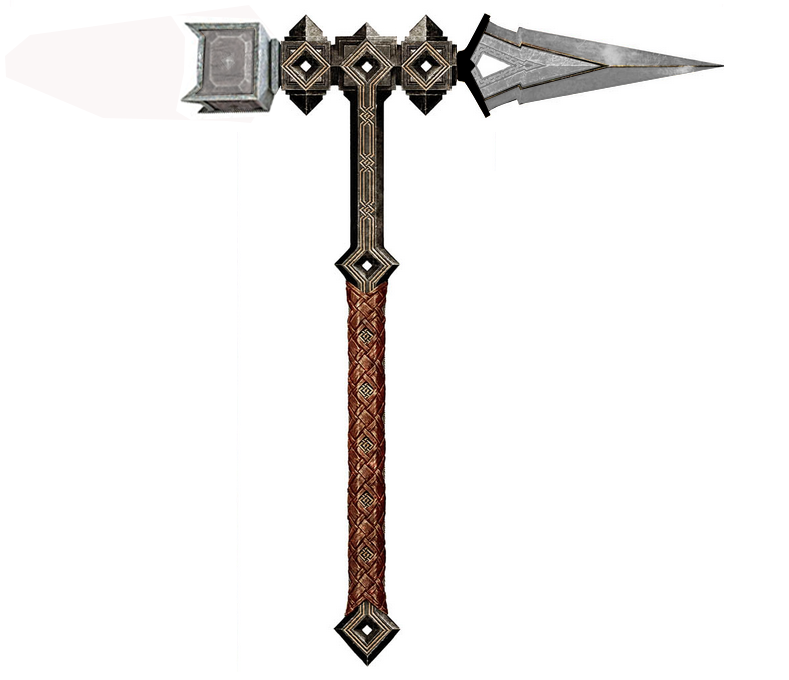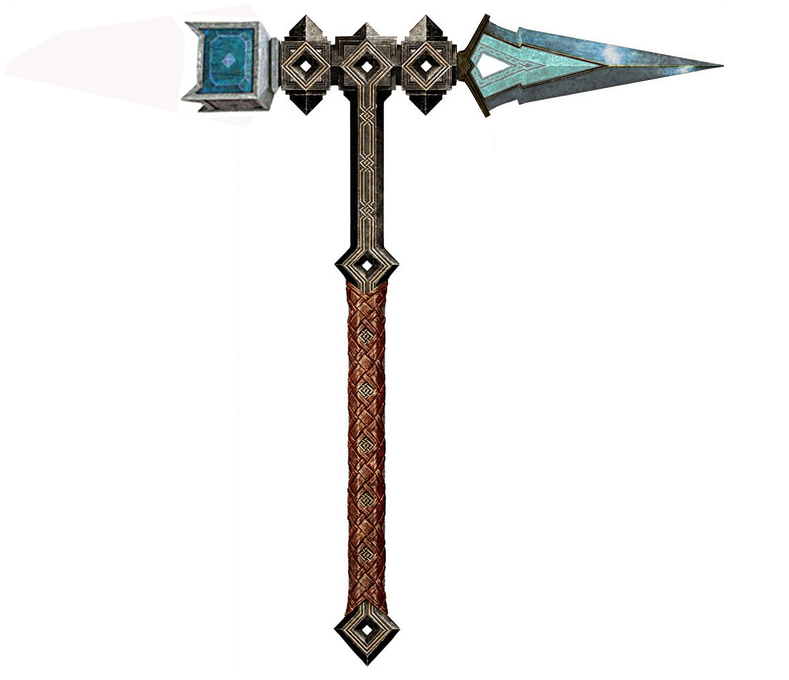 Hammer-Axe, made from Dain's hammer, Gimli's axe and Balin's sword: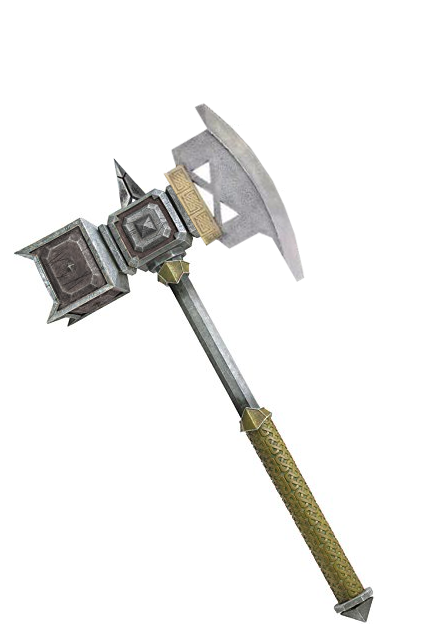 Isn't a beauty? Or, perhaps, you want a halberd like that...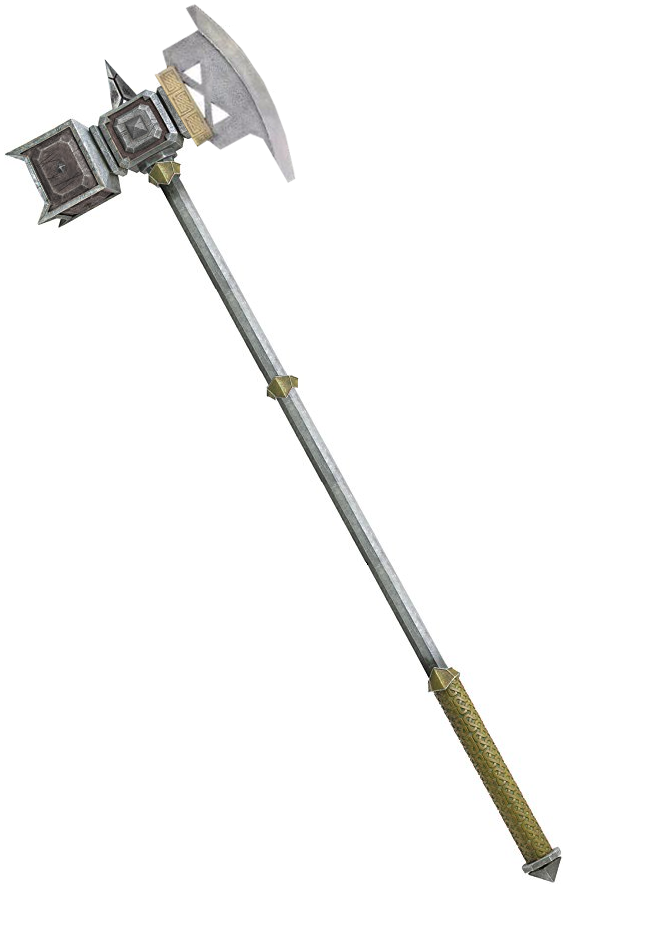 Erebor's axe transformed into halberd:

Other Erebor's axe into halberd:

Dragonslayer Axe: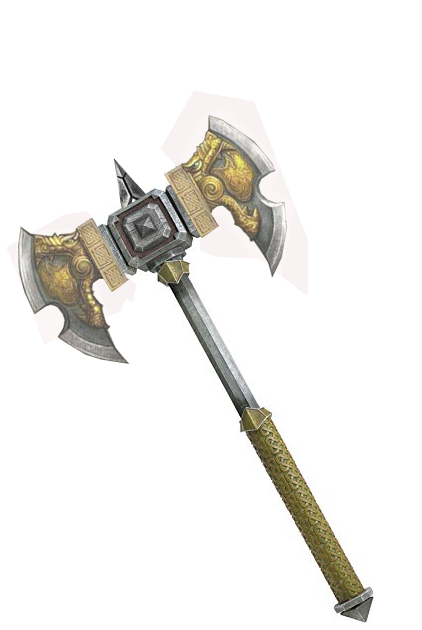 Dragonlance (Dragonslayer Spear):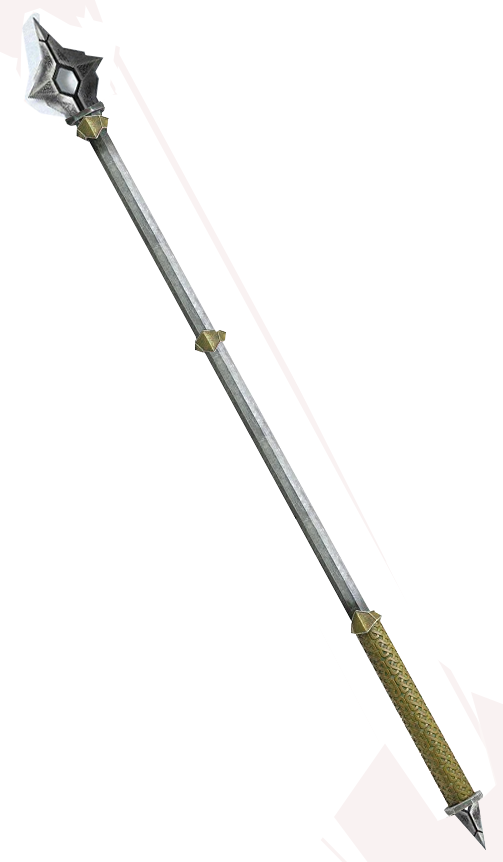 Dragonlance-Axe (Gimli's Axe version)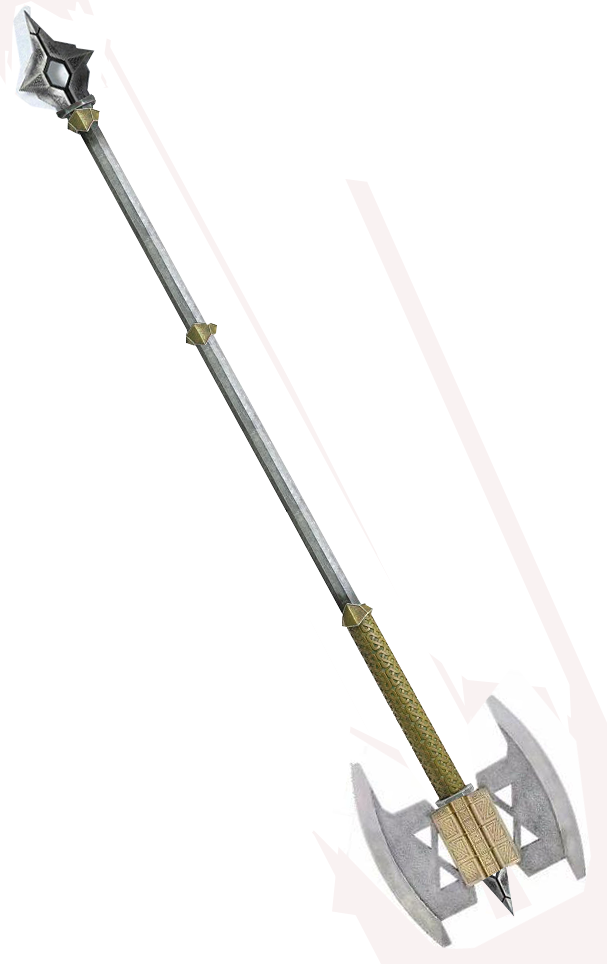 Dragonlance-Axe (Dragonslayer's Axe version)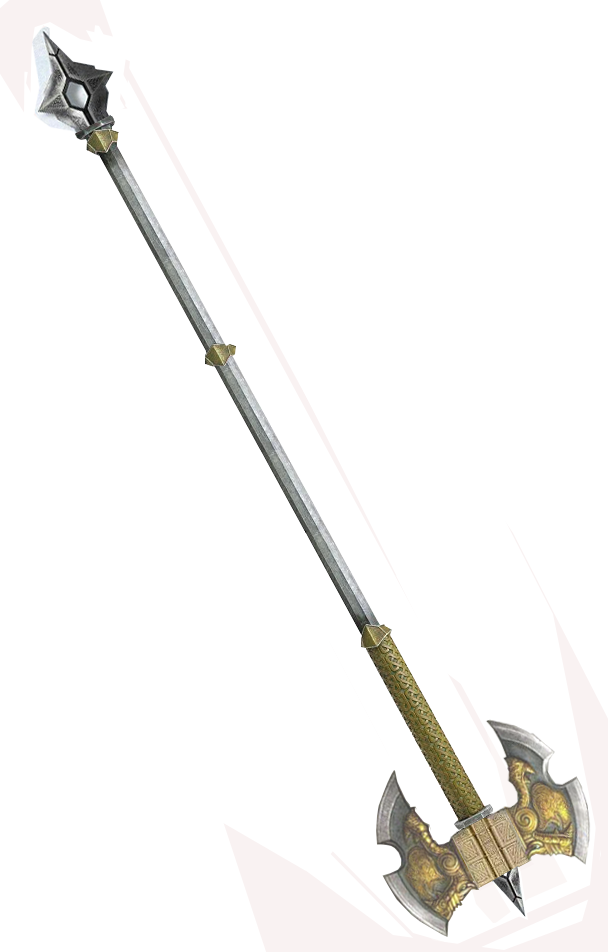 A
You needn't to request me an autorizathion, just give me some credits, if you use some, cause i edited them.