In our newest release, we have managed some massive improvements to game stability, but also made adjustments to the difficulty, balancing and economy, making the game more challenging and therefore much more interesting. It really was too easy in prior releases.
As usual, there's been a lot of work on our ships as well. Most work has gone into more detail and better rigging, but there's new ships too, including Blackbeard's Queen Anne's Revenge from Pirates of the Caribbean: On Stranger Tides' fame. For the more historically inclined, there's also a set of new Elizabethan galleons that will replace our former low-detail versions.
A small sample of the improved ships can be seen on these pictures: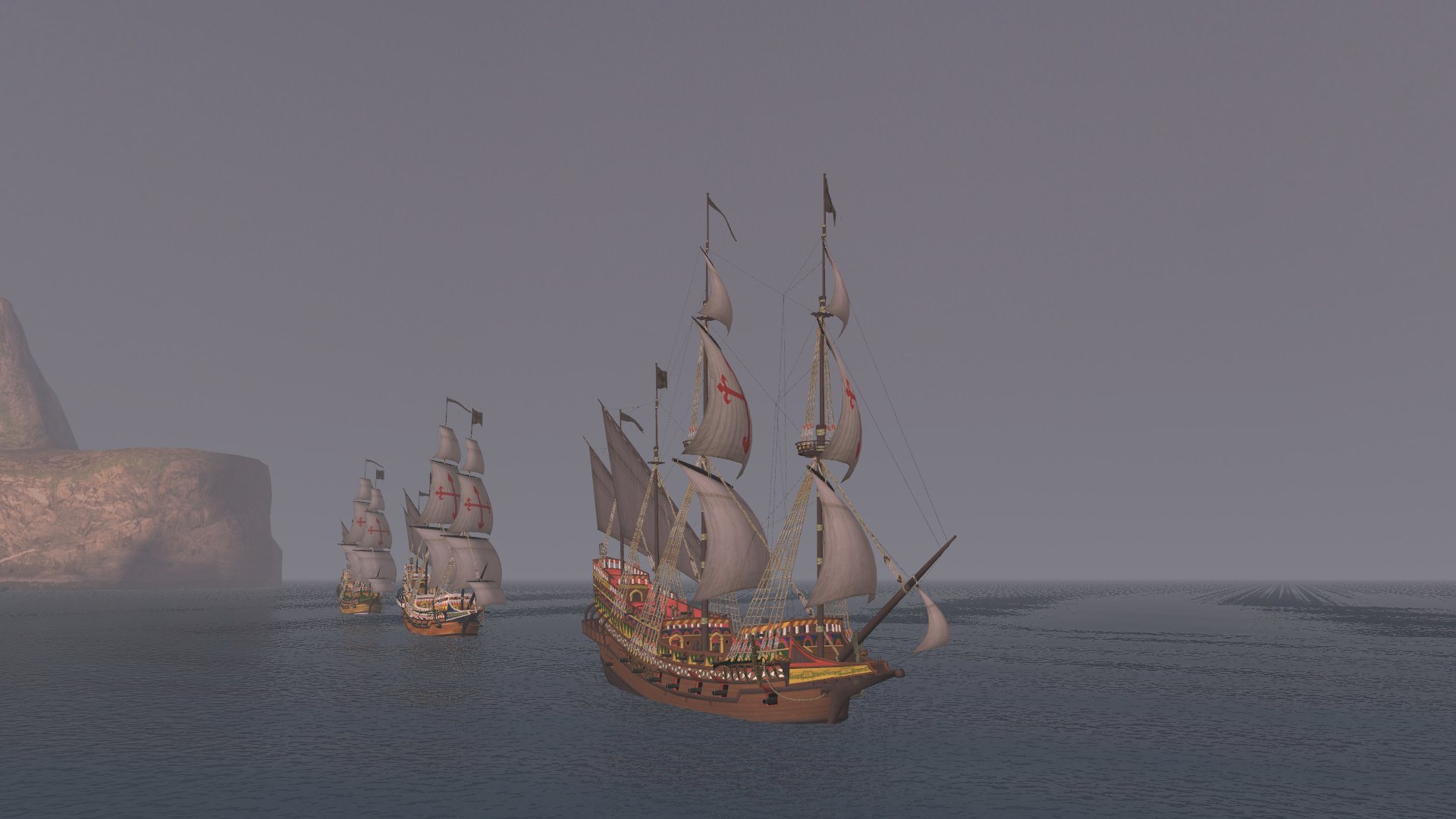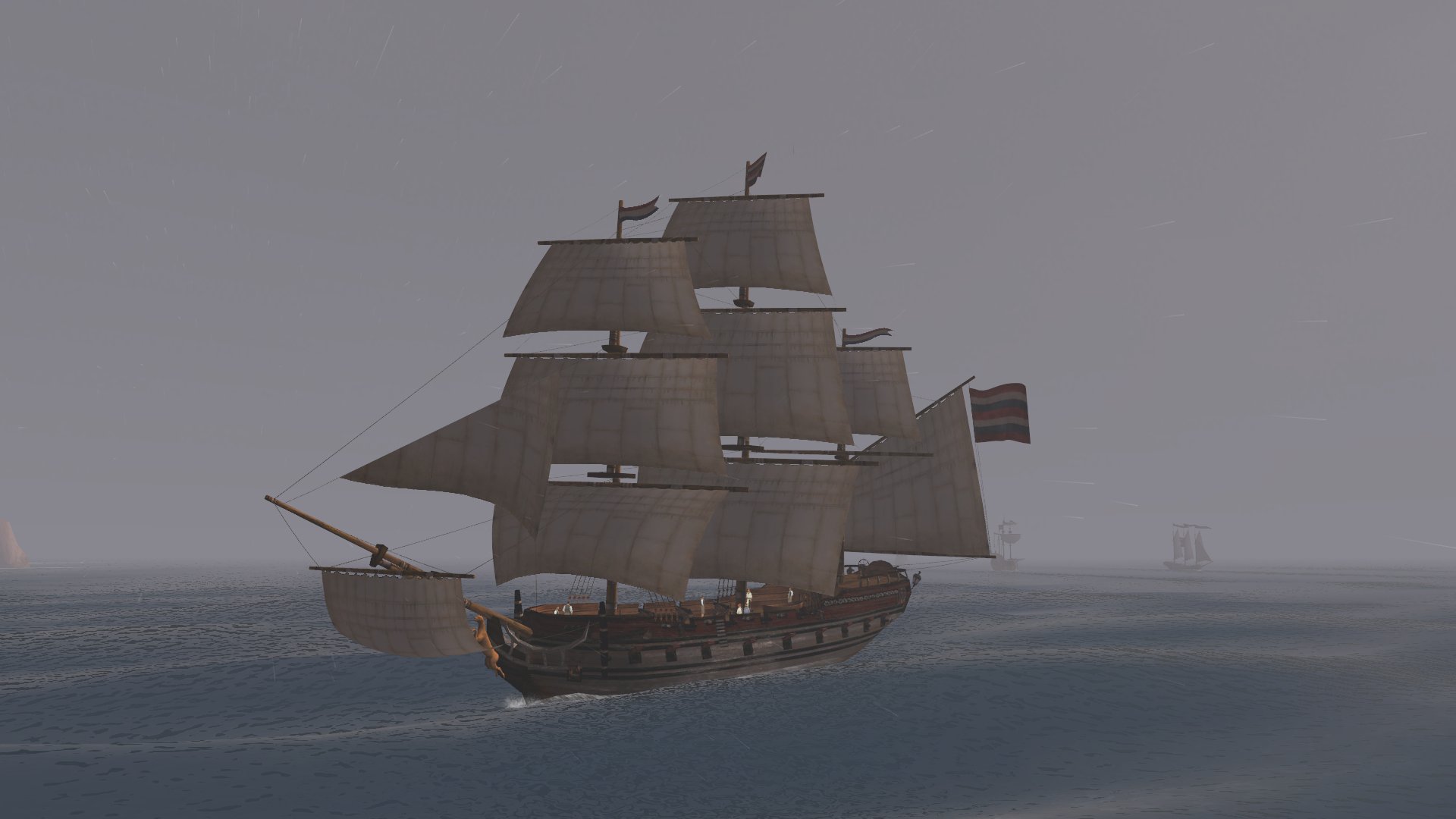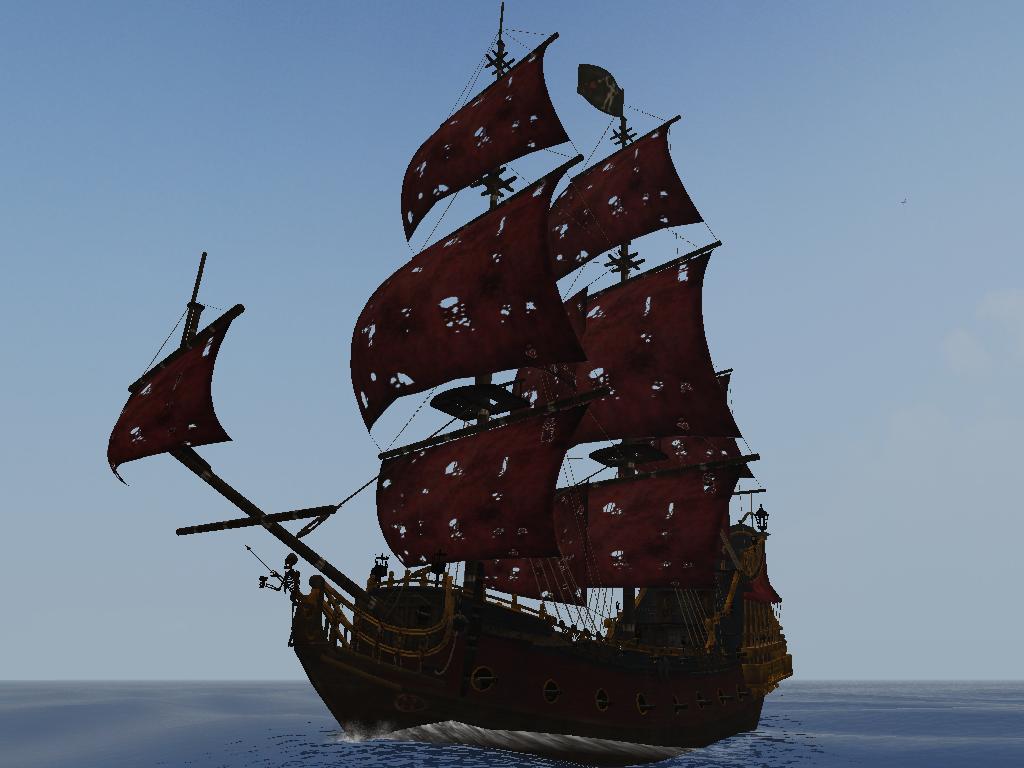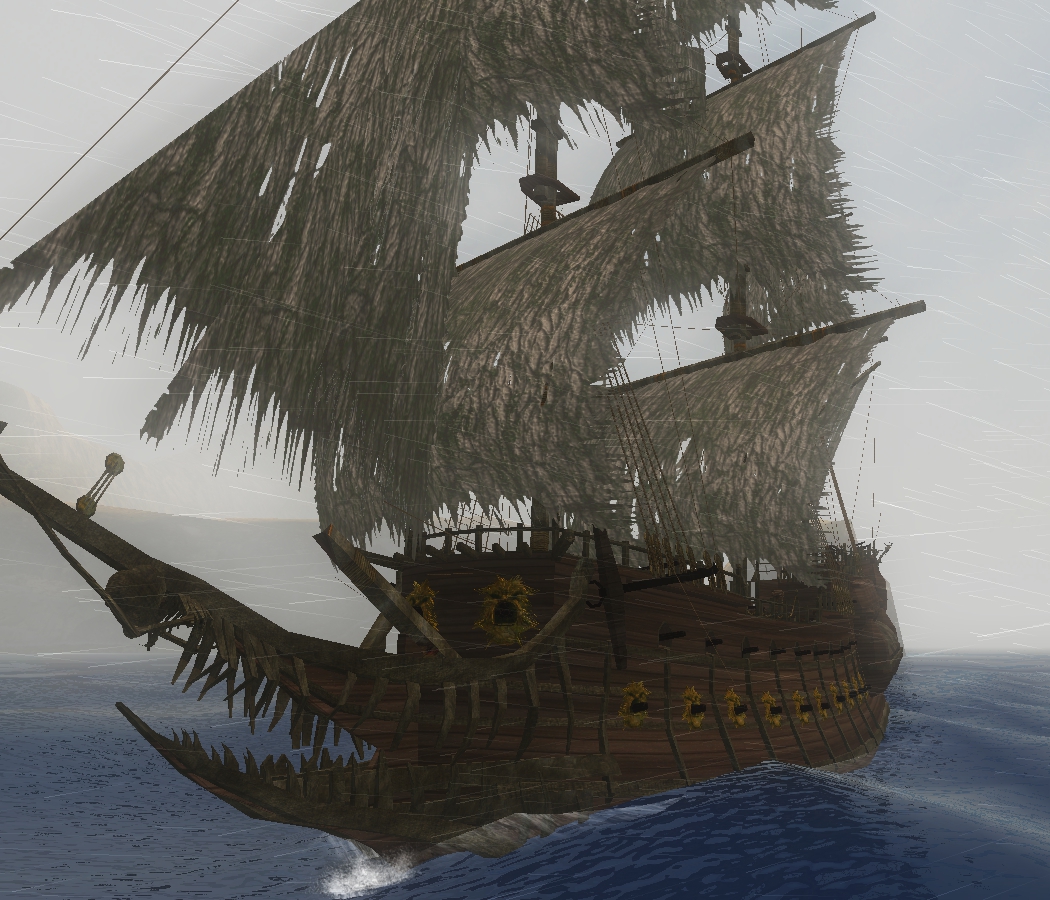 However, a lot more can be found
on our ModDB Profile's Images Page
.
More work on ships has been performed behind-the-scenes, with full support of wind-independent propulsion now being added to the steamships we've added before. You can control the engine separately from the sails with the [ + ], [ - ] and [ * ] buttons on the keyboard.You can see this in action on the below image: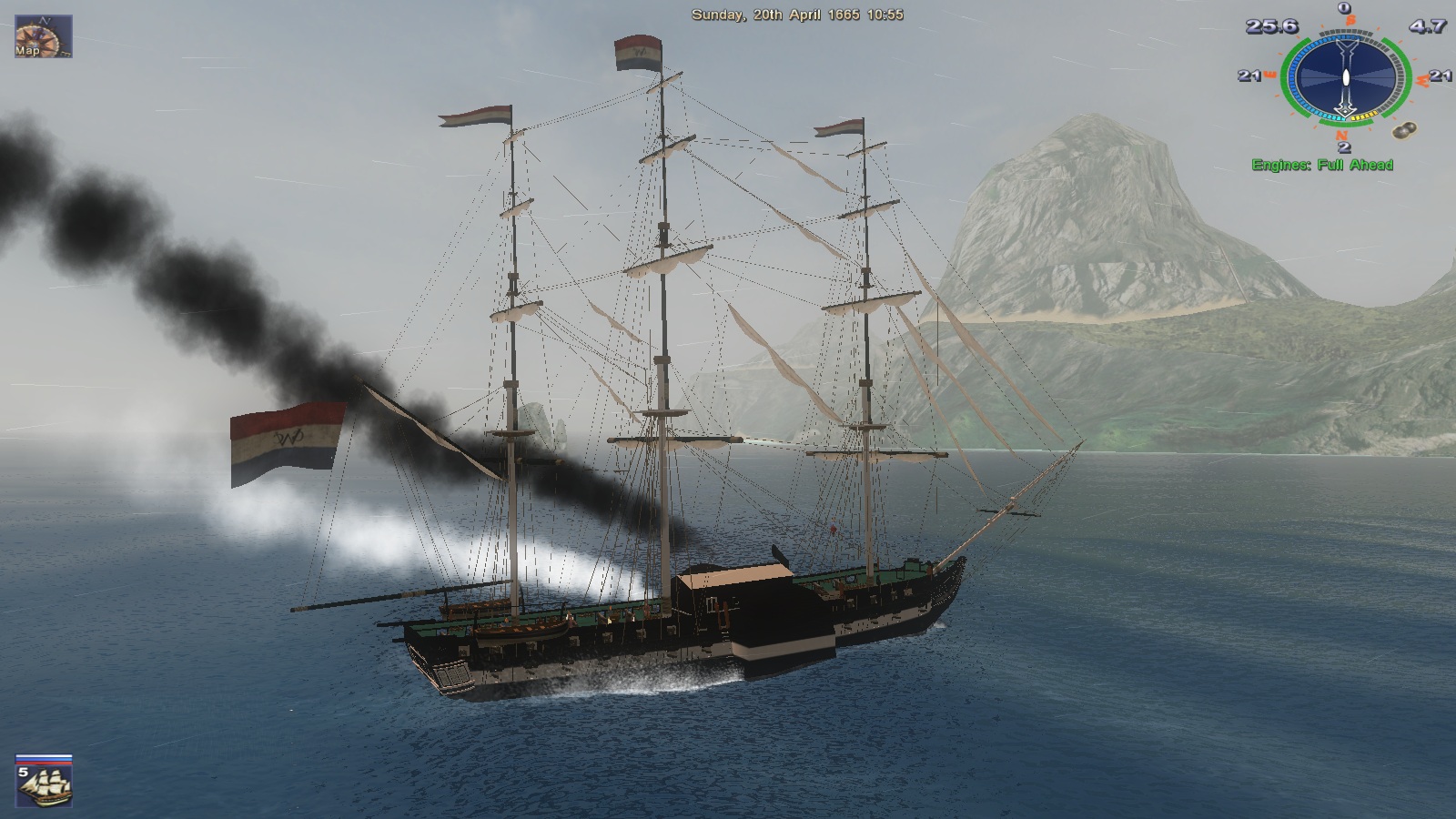 However, for those who are not interested in seeing such modernist affairs in their game, know that steamships are very rare and will only ever appear in the last two time periods. So if you do not play the Hornblower or Master & Commander storylines, you will not ever encounter them. Unless you buy your own from Captain Hendrick Vanderdecken, seller of mysterious ships.
Other improvement can be found in us introducing yet another character from the Pirates of the Caribbean movies into the game. Although she was already in the Hoist the Colours storyline, she never really looked the part. Now, she really does add a touch of the macabre: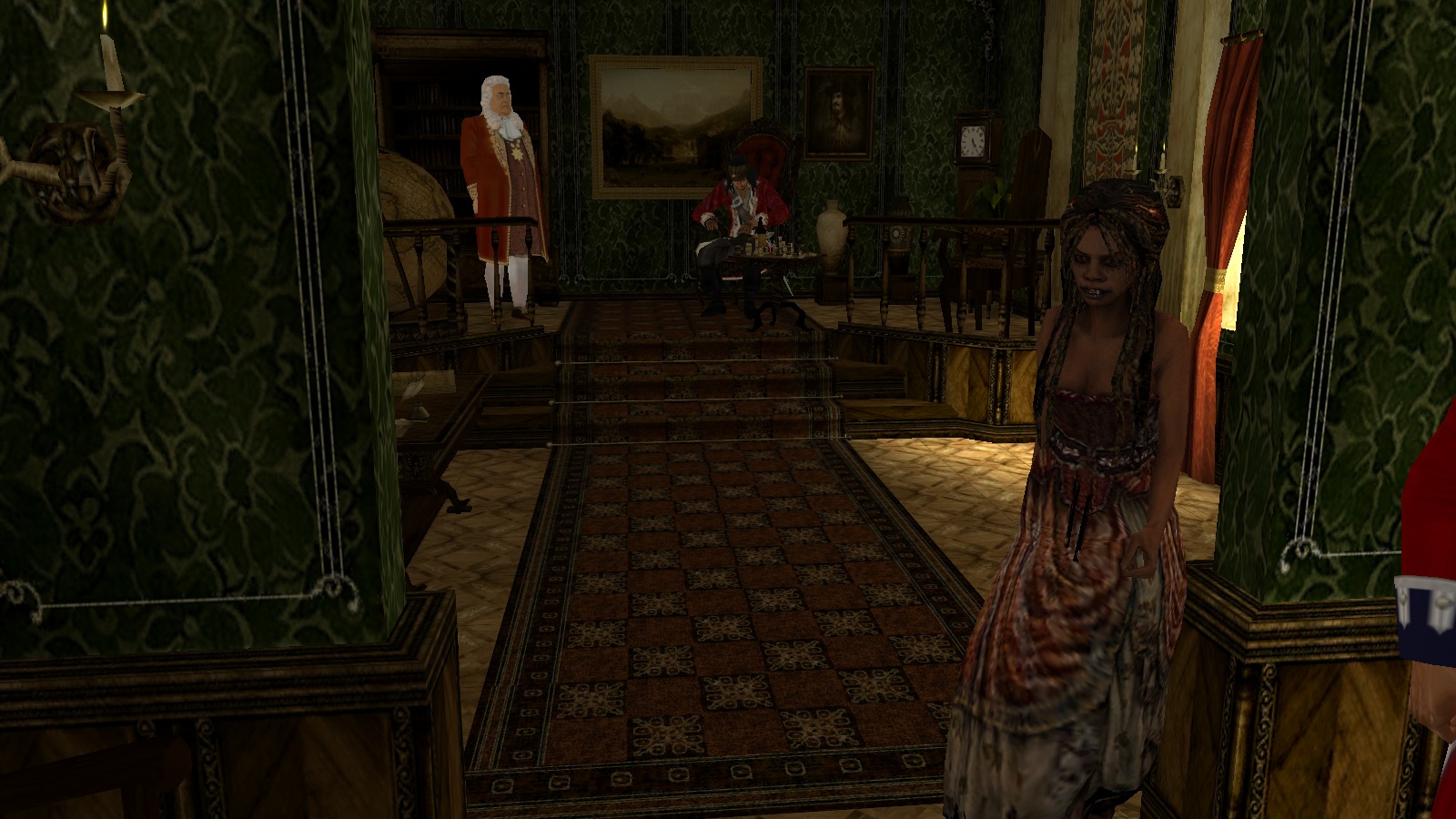 An oft-requested feature has always been the ability to change your personal and pirate flags, such as the one that can be seen in this screenshot: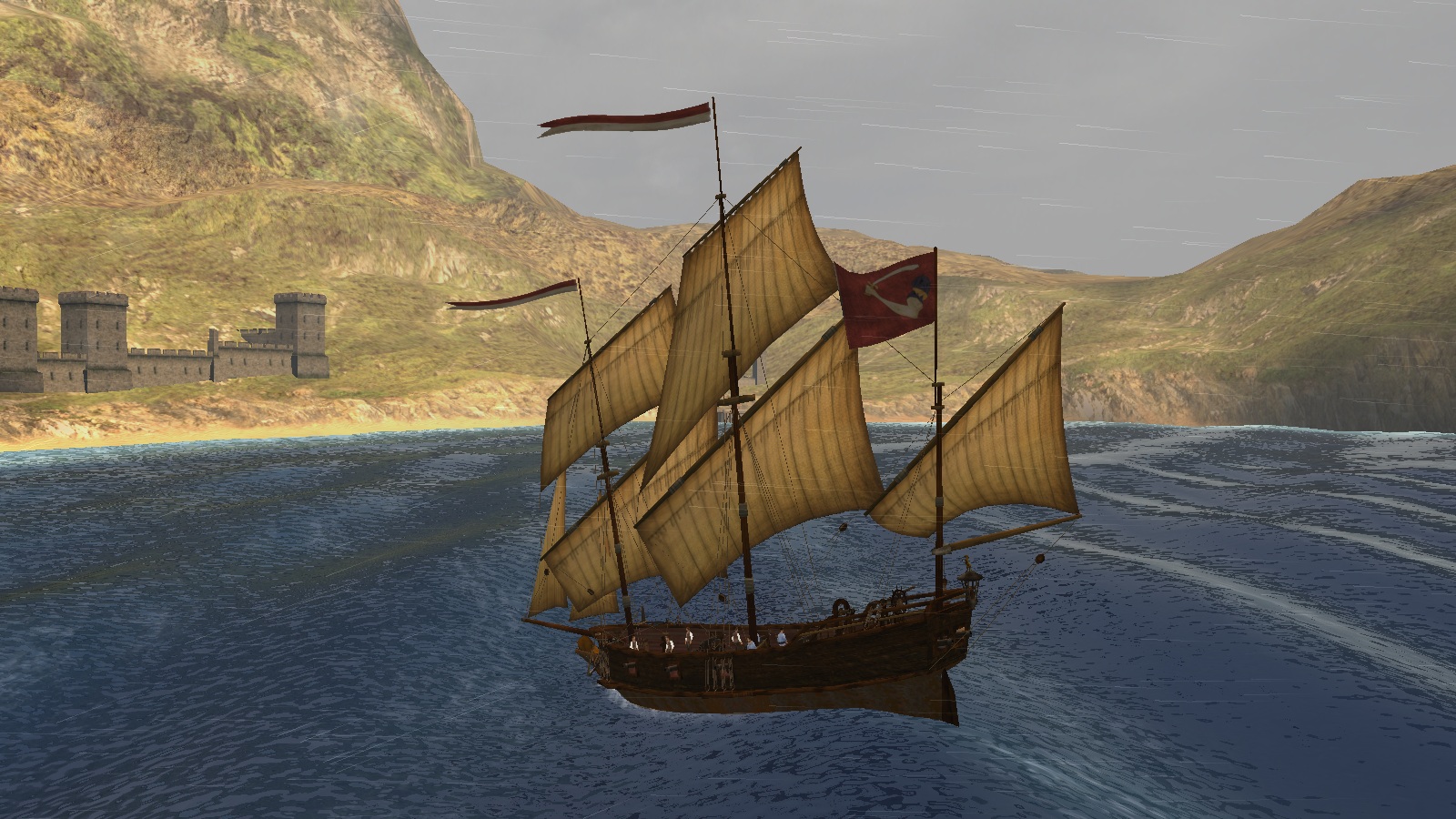 Now you can. Just talk with a crewmember on your ship's deck, and you'll be able to choose a flag that suits your own preference instead of the default one you get. Some of the available flags are the ones flown by famous pirates, so join their ranks!
For those of stout hart without any fear, be sure to pay a visit to the abandoned and haunted Maltese Knight Abbey that can be found in Bridgetown on Barbados.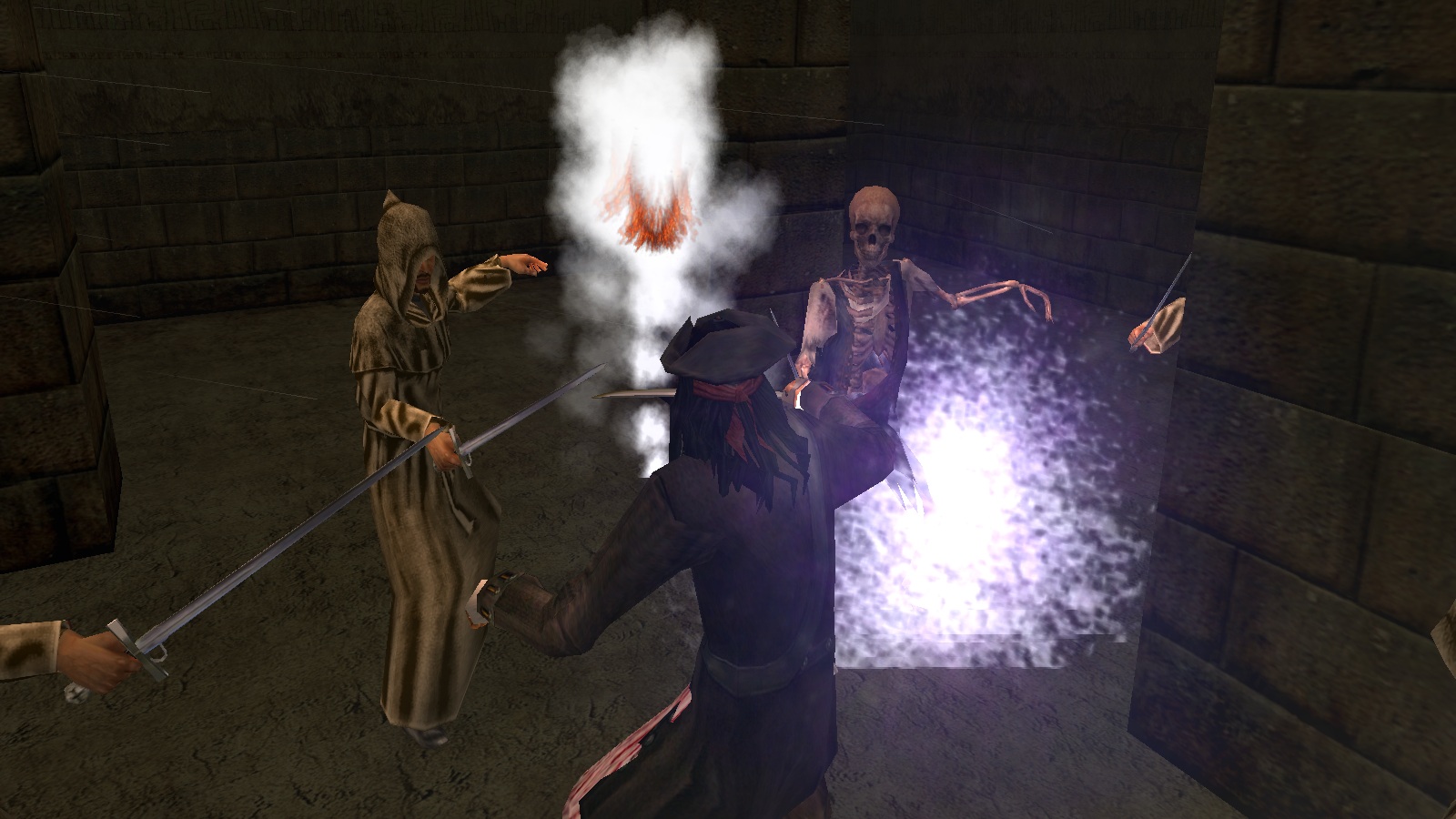 This has recently been reinstated to full functionality, so all the bizarre effects that used to be there have finally returned. And not just fancy particles and scary enemies, but there's treasure to be found too!
Additionally to all the above, the Ship's Log interface has been finished and enabled at last and it certainly adds a lot to the game experience. For one, it keeps a record of your personal statistics, including the number of enemies you kill, ships you sink and successful boarding actions.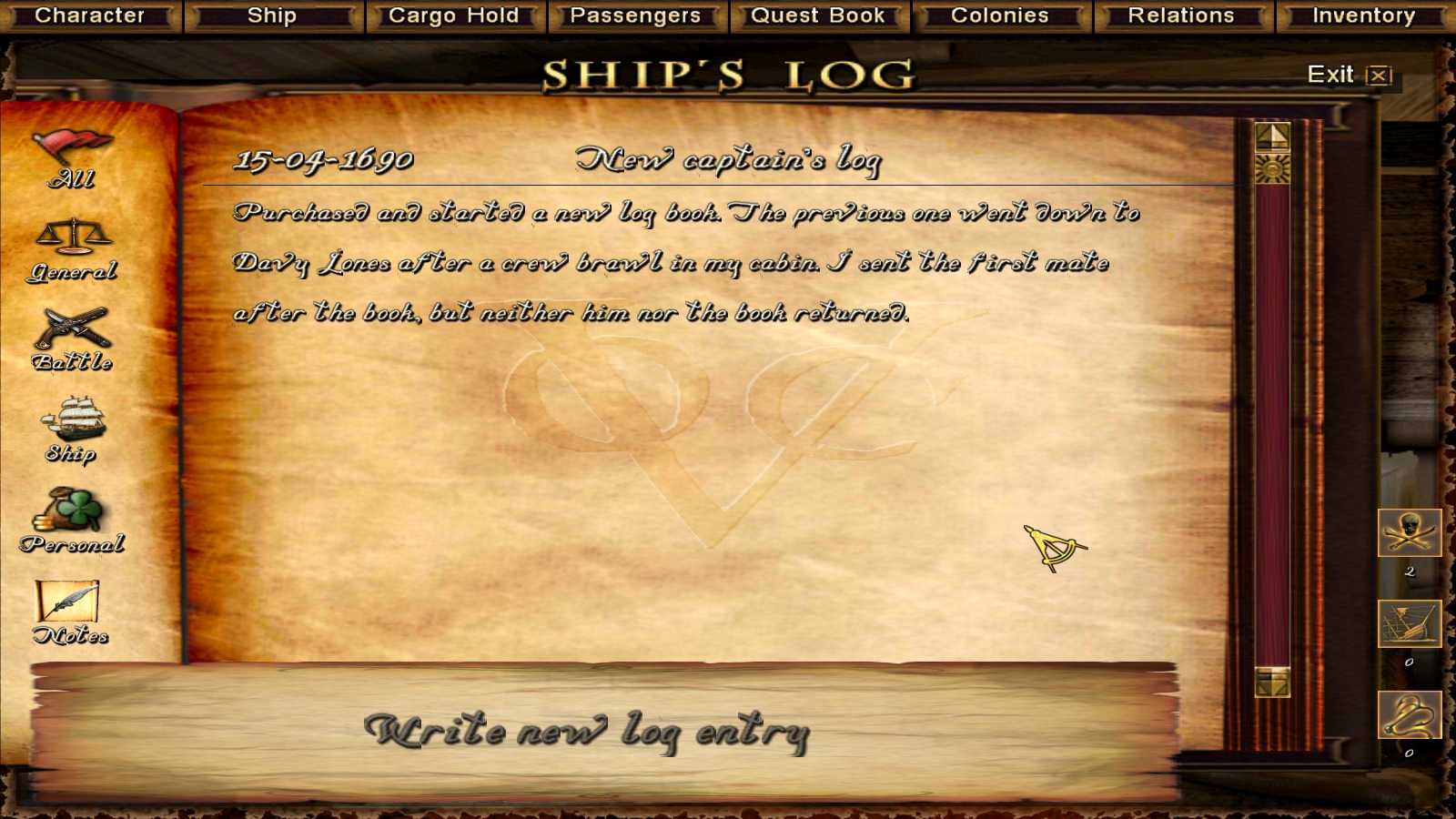 Additionally to that, it will keep a record of all sort of events, including your own actions, but also changing nation relations (this can be enabled in the recently cleaned up Advanced Options menu) and economy changes. And you can also write entries of your own.
So what are you waiting for? Head over to the Downloads Section and get your dose of piratey, nautical and historical fun today!