SO HERE WE ARE.... ABOUT 2 WEEKS AFTER THE LAST WEEKLY UPDATE...
FAQ
Where has the NZS2 team been these past two weeks? - The Answer is simply either oceanic vacations or Team Fortress 2
WHATS NEW?
It's official. We're all addicted to Shangri' La on Call of Duty Black Ops. I have only played it once at a friends house and loved it dearly. The Special Zombies on the map are a real gameplay changer. So we brought the concept of the gameplay changing zombies to NZS2. Gentlemen, I give you the Napalm Zombie. The Zombie of Tomorrow. (Please be advised the model is a placeholder until we actually get a Napalm Zombie model finished, textured and animated)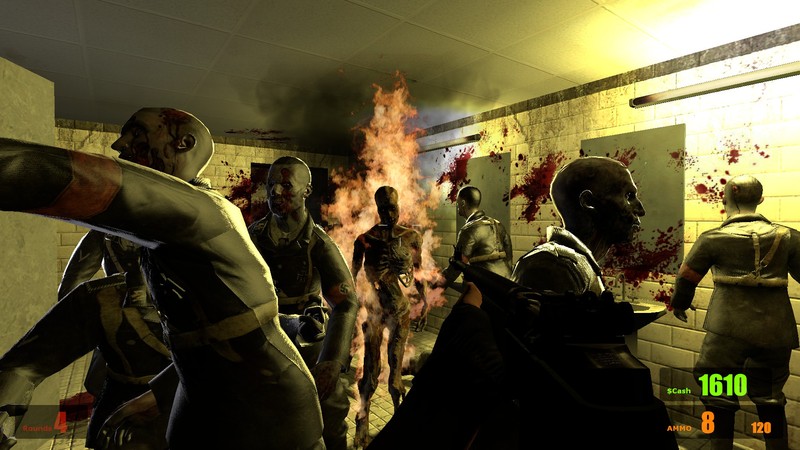 The Napalm Zombie acts as a MineCraft Creeper. It stalks you throughout the map making demon like sounds before it eventually EXPLODES leaving a trail of napalm anywhere it touches. Napalm Zombies start spawning on Round 4 onward. At random intervals.
What else are you hippies working on?
Well alot... ALOT...
The Wunderwaffe DG-2 is still being coded and animated. We will debut it soon!
Zombie Riser Animations are in the works.
Zombie Window Climb are in the works.
New Zombie SFX are currently being tweaked and tuned.
nz_Blackout is in the works.
nz_Firesale is in the works.
nz_Airborne is in the works.
The Gersch Device is being developed.
OK! HERE IS A BUNCH OF RANDOM PICS DURING TESTING!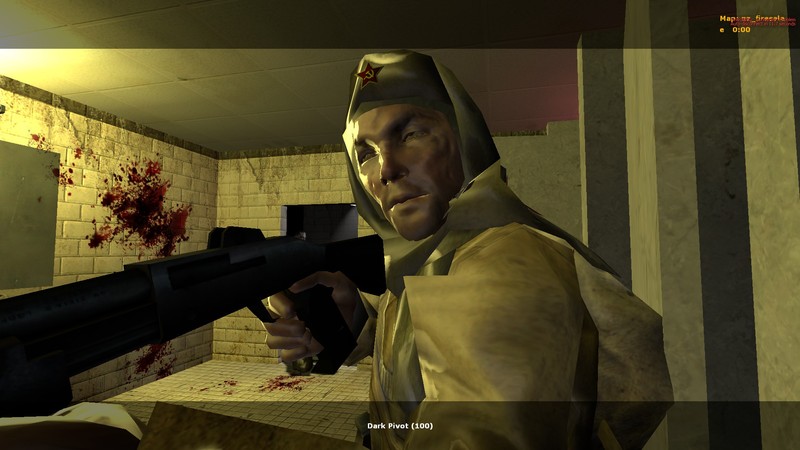 Either Nikolai drank too much Vodka or smoked too much dope. I can't decide.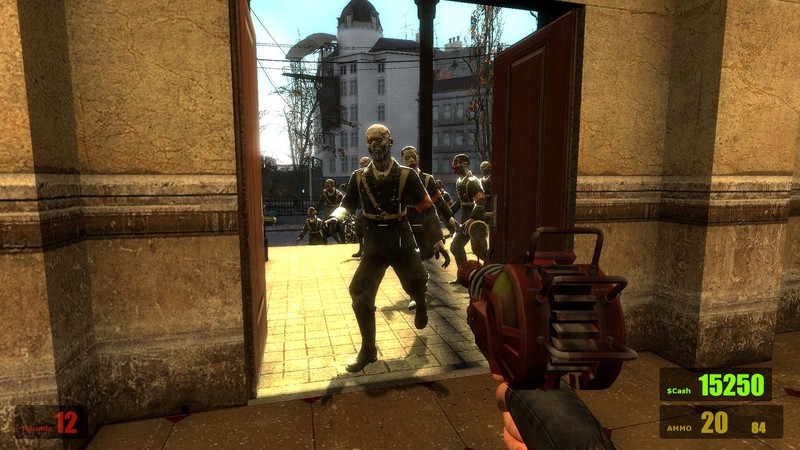 In Nazi Zombies Source 2. Opening doors can have serious consequences.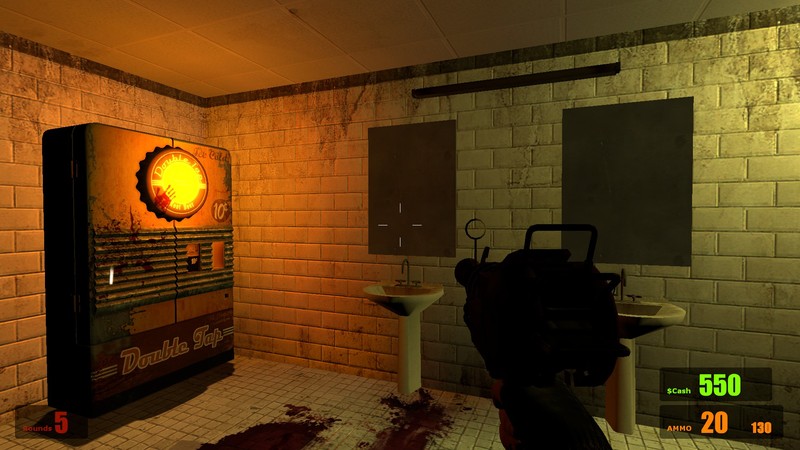 Who put the Double Tap in the bathroom? That is a... GREAT IDEA
(Note most of the pictures in this news post are on the testing ground map. nz_Restroom. Its not detailed for a reason)
CYA NEXT WEEK!