Well, it has been another month and a hectic schedule it was. Firstly, several more talented people have joined the Design Crew this month including: "Greg", a character sculptor from Australia (a fellow Aussie) check out his impressive portfolio. "eilam", an Audio Engineer from the UK who runs his own sound studio called "London Labs", he'll be mastering the audio from sound effects of weapons to heartbeats. Also, Koen from Holland, a very talented concept artist. View some of his amazing work here: CGSociety Forums plus liQuid, a moderator at our forum has taken on the position of script writer due to his college degree in English and writing. A sample here: FREEDOM
And last, but definitely not least, Hugo, from Canada, a well known and highly regarded character animator and modeller, who has worked on and been lead on several major movies such as "X-Men 3", "Stuart Little 3" "Tripping the Rift" and "The Ant Bully" to drop a few names.... check out his very impressive portfolio here.
Also, check out the forums and website (they've been "overhauled") with their new header images by Anti_drone who also has made up all of the blueprints we are using to reproduce the Enterprise NX01 herself: Waxing Moon Design
Now, after you pick your jaws up off the floor, you can check out some of out screenshots from a couple of the maps in development this month.
"The Armoury" and "The Computer Core"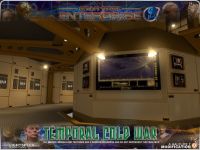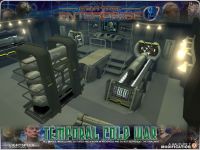 The newly installed "Turbo Lift" and the ever present "Corridor Shot!"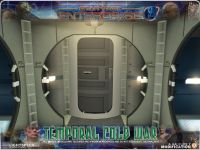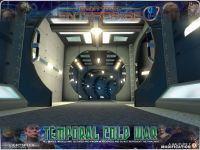 And as a special treat, yes, we have a vid for you to watch. DivX video required:
Don't forget to check out the exclusive, and revealing interview we did for Rustvaar and the Aussie lads who have just started ModCast, PodCast for mods, were kind enough to make us their first live voice interview about Enterprise - TCW among other things.
Well, Enterprise fans, that is about it for another busy month. We hope you have enjoyed the pics and news. Don't forget to join our forum to show us your Delphic Expanse and our website to vote in our poll. A couple of tips from the E-TCW crew, never lose a tribble in your bathtub and always check your wallet after transporting through a dark matter nebula, they can't be trusted. Until next time, live long and prosper, or don't, your choice... Check out the full of this media release version HERE.