The Concept of "Muslim Conquest 635 AD"
---

Be WARNED that this mod will not 100% historically accurate. Sometime when I just found some awesome asset, I just decided "I will definitely add it to my mod" and that's one of the reason for that inaccuracies. Still, give me a lot of feedback and critique I will read all of it even though some of it will not be implemented as its too far from my vision of this mod.
If you want to play for the history accuracy, I suggest you play "Rise of Islam 634 AD" mod.
Here's what change you will find in my mod:
1. Color uniformity for each factions
The thing that I don't like in Rise of Islam is it have so many colorful tunic for every troop for 1 faction. In my mod, each faction will use max 2 color for their cloth coloring.
Caliphate of Rashidun
Cloth color : white and brown
Extra protection : mostly leather lamellar armor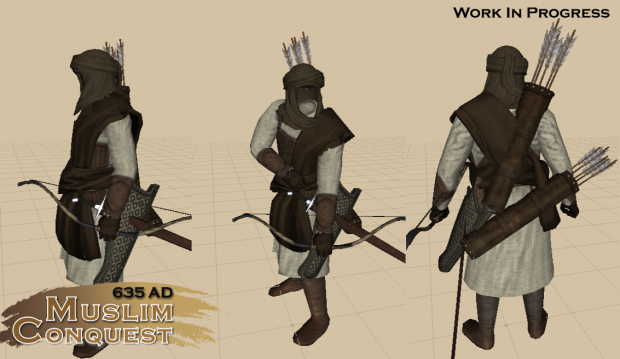 Sassanid Empire
Cloth color : purple and blue
Extra protection : mostly chainmail armor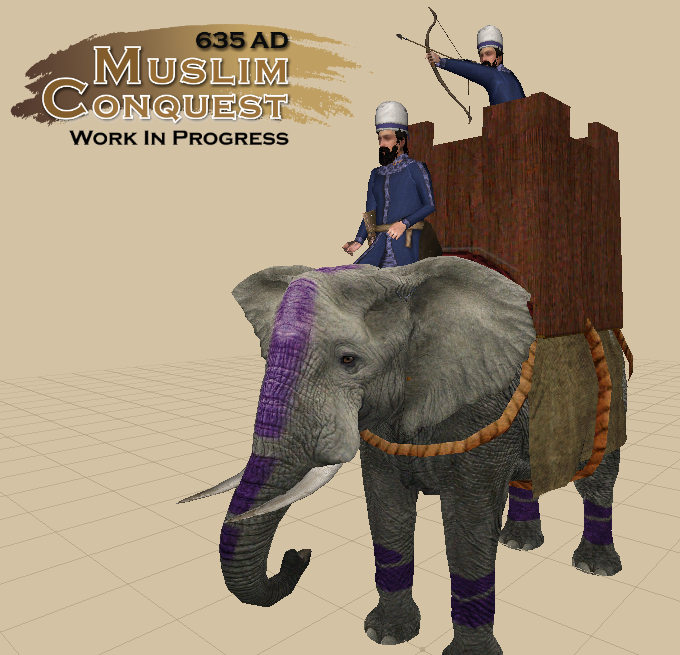 Eastern Roman Empire
Cloth color : red and gold
Extra protection : metal plate, chainmail, and other with gold color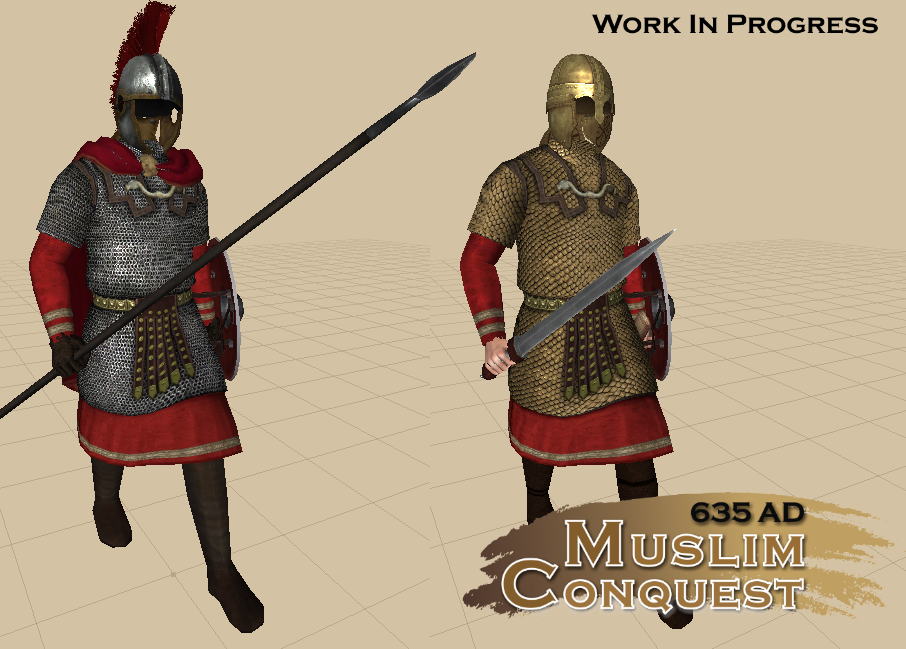 Western Gokturks
Cloth color : orange
Extra protection : Chinese metal lamellar armor
Khanate of Avars
Cloth color : green
Extra protection : Chinese metal lamellar armor
Satrapy of Alans
Cloth color : light blue
Extra protection : leather armor (I don't really have reference for this one)
2. Item optimization
In my mod, every item will have a lod, which will make the game run lighter. Other than that, I will simplify some of the item 3D model and make them look cleaner and have less poly count. And by "optimization" I don't think just about the performance, but optimize the look of the items too.
Here the example, I clean up a little the asset (left) so it have less poly, and it look much better (right):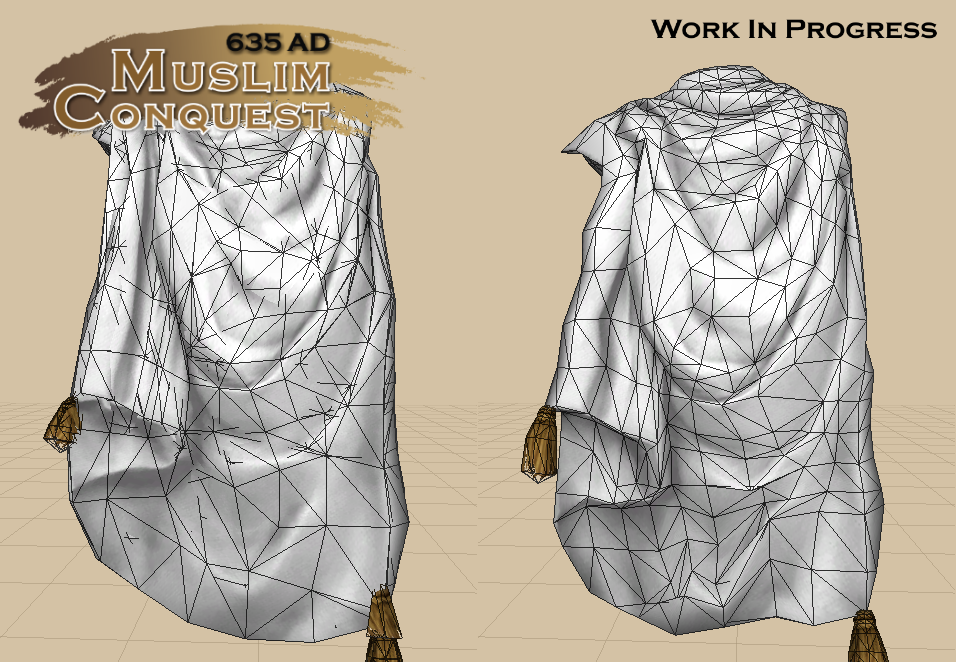 Here another example of what I do to minimize the usage of asset texture, I use vertex color to make same model with different color. For 3 assets below, I only use 1 texture and use vertex color to change its color: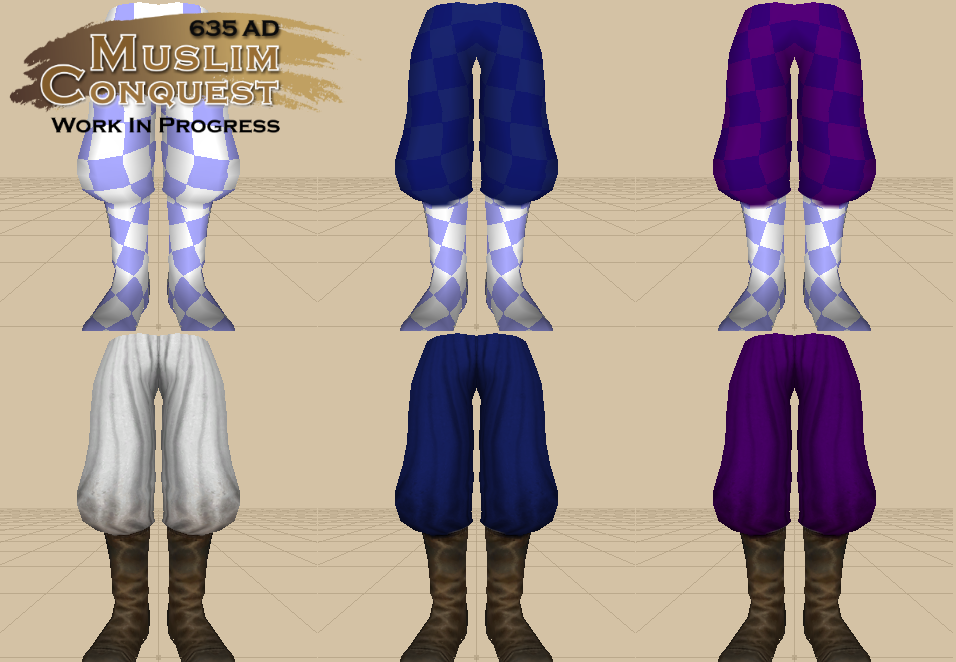 Next is I'm making a lod for a lot of items (exception is for king items and civilian items) like this one, so when the troop is at some distant it will load that lod model instead of the complex model (most left):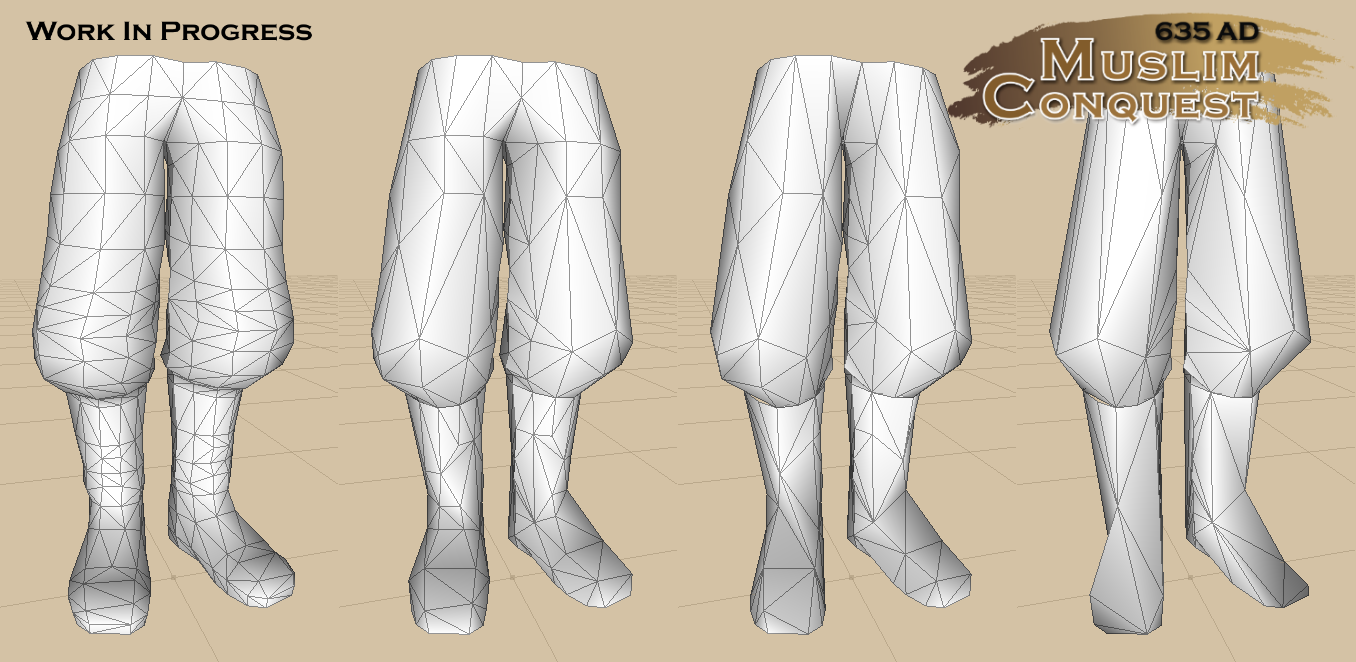 Another thing that bother me is some skinning/rigging of some asset in the base mod, so I decided to fix them: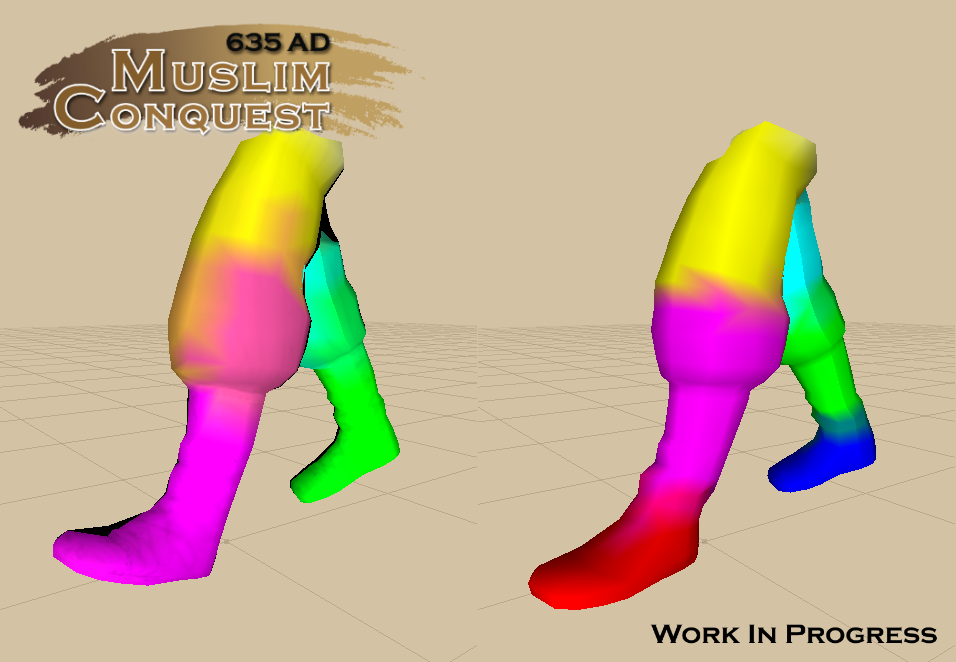 Some other little thing that I do is making some asset have proper transparency material like this one for example: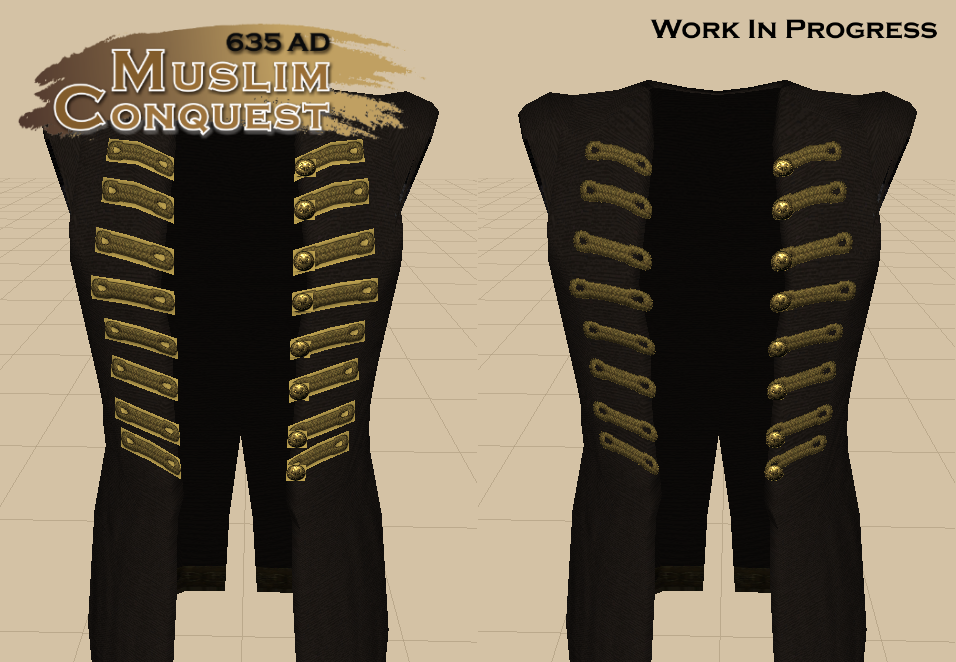 The last thing that I do is make adjustment to a lot of asset like resize, rotate, move it so it wont clip with other asset. I need to adjust a lot of thing, so my job is not that easier and sometime its bugged too, so I need to solve it before I release my mod to public.
3. Items and troop balancing
Another thing I wanna do is to balance the stats of item and troop. As of right now, the stats is kinda strange for me, even after they balance it in the next update, maybe I will still make my own balancing.

And this process is the most boring and tedious thing to do, so it will be the last thing that I do. It need a lot of testing too, even after some testing, it will not be enough. If anyone want to contribute, it will make the job easier. But, I only accept help from dedicated person in modding community, I just can't trust my work on some random person. Just be patient if you really want to play this mod.
---
Another News from me!!
News "from me". A happy news from me. I'm getting married this month. So, I will take a break for a month or maybe more. I still will share some already done work. And I will still active to open Muslim Conquest 635 AD page to read if there's some suggestion or critique from all of you.

I think, that's all I want to say in this article. Sorry for my bad English language, as it is not my native language and best of luck to all of you out there who read this article till the end.
And next article I will explain about "The Artifact"