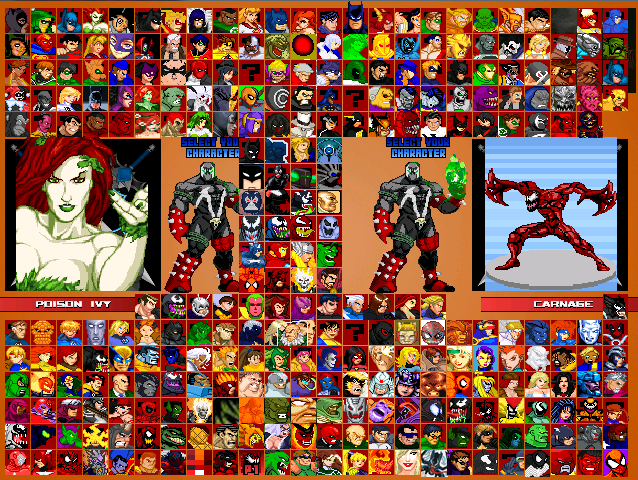 Changes include:
1. Updated characters - many characters have been updated into their most recent versions, replacing the older outdated versions of the same characters. I did not create the characters or update the files of the characters - instead i have updated this mod with the characters updated by others and uploaded for download on the internet. Characters now have more sprites, more attacks, better looks etc - overall they are better compared to before.
2. New characters - which are replacing older ones.
3. 510 characters in the char-folder, which is a lot of new ones compared to before - any player can go through the files and choose for himself which ones to test out and keep. There were limited room in the selection screen and i never figured how to increase the slots.
This is the promised update of the mod, but i did not do much more than update characters, add new chars replacing some older ones - and then play-test it. - Otherwise i feel the mod is pretty much done.
It's not as big an update as previous years but at least the mod has the most recent great quality characters.
This will be it for at least another year until the summer of 2020.

Enjoy this release until then, and remember that you only need the recent version of the mod!

Video of the new release: