Morrowind Rebirth v 1.0
"Morrowind Rebirth should not be confused with the Morrowind Overhaul Project.
The Morrowind Overhaul Project is a large collection of graphical mods by many diffrent
authors, merged into a single "big-mod". Morrowind Rebirth on the otherhand is a mod
that I've made myself, with some small exceptions. It does include some graphical elements
like Vurt's Trees & a bunch of resources, but it's not a compilation. Morrowind Rebirth is not
a graphical replacer (besides those mentioned) & it will not replace or alter the landscape
throughout the entire island as of yet."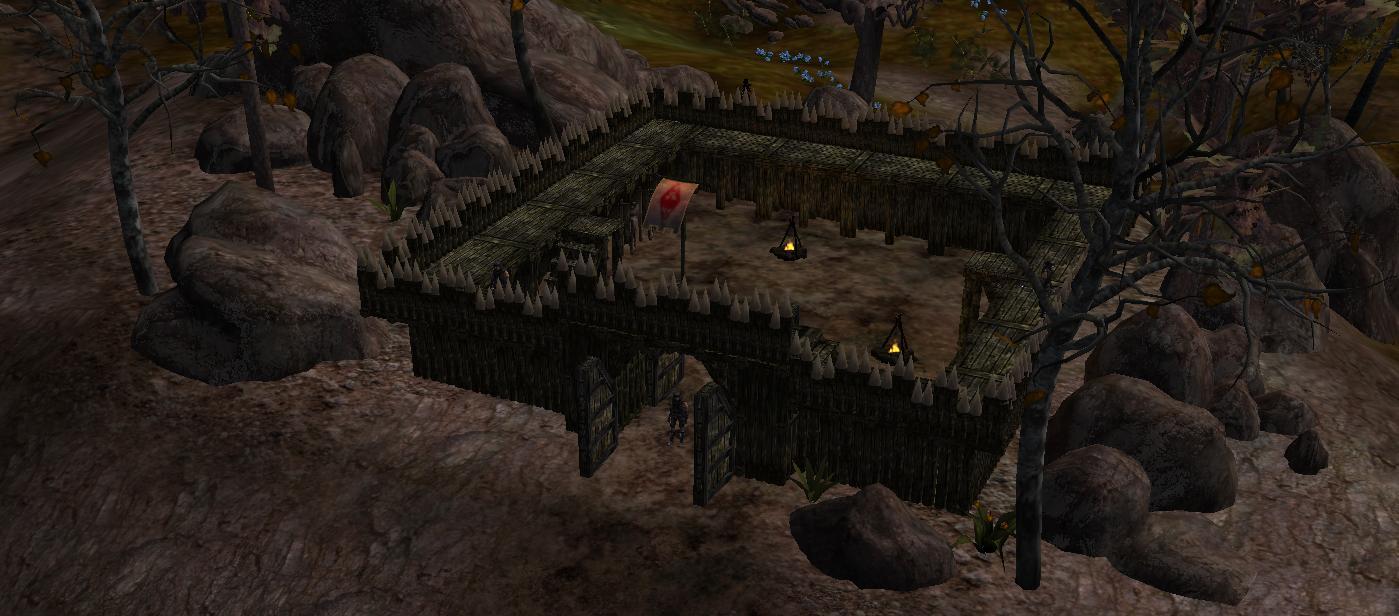 Introduction
Welcome to Morrowind Rebirth, the ultimate Morrowind experience! Morrowind Rebirth is a
huge mod that will transform Vvardenfell into something very special, a world full with detail
& life. This is the first part of Morrowind Rebirth, that will offer a big overhaul to the Ascadian
Isles, parts of Bitter Coast & parts of West Gash. More areas will see a transformation in the
months to come! The following cities have been reworked: Caldera, Balmora, Suran, Dren
Plantation, Pelagiad, Ebonheart & Seyda Neen. More cities & landscape edits will follow
in future updates. I've listed the changes down below:
* Smoother landscapes & fixes for a huge number of landscape seams.
* A large number of new NPC's and evenually new creatures.
* Shops will close nighttime between 8 pm - 8 am.
* New music, splashscreens and new main menu.
* Fixes a large number of floaters and glitches.
* New weapons, misc items & clutter.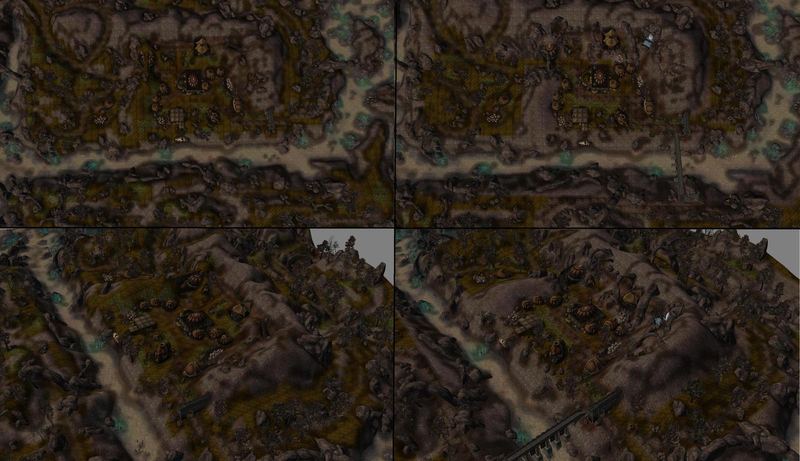 Mods Included:
Vurt's West Gash Trees, Vurt's Ascadian Isles Trees(ground textures excluded)
/ Bull Netch & some of Vurt's Bitter Coast Trees combined with Vality7 big trees.
New Comberry Bush by Rhymer.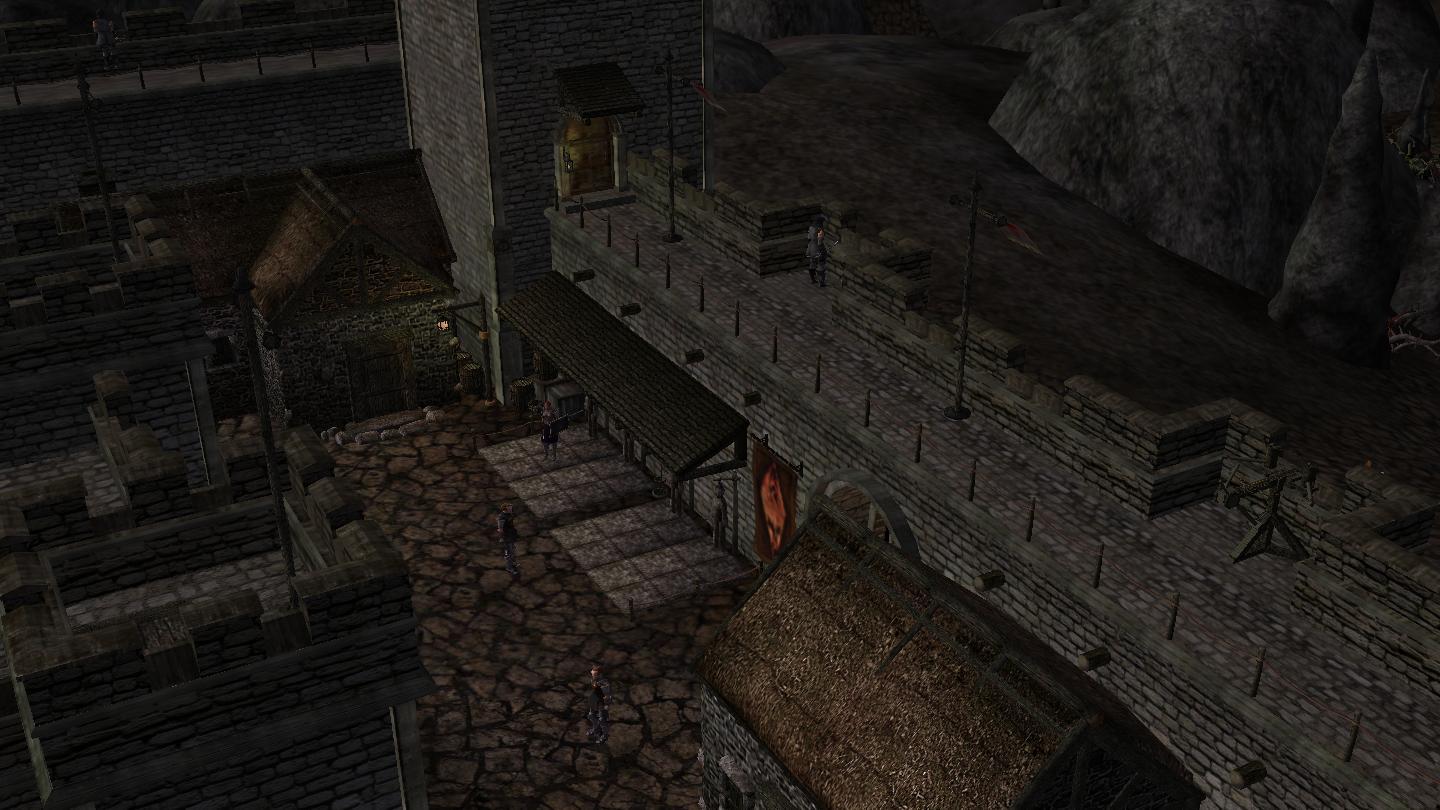 Notes
* This mod is recommended to be used without mods editing the Ascadian Isles,
Bitter Coast and West Gash. Texture replacers excluded.
* I recommend using Morrowind Code Patch along with Morrowind Rebirth. Some
of Vurt's Trees use bumpmaps, which won't look good without it.
Link: Fliggerty.com
* This mod will require a high end computer to run smoothly. You have been warned.
* Full creditlist and further info can be found in the readme.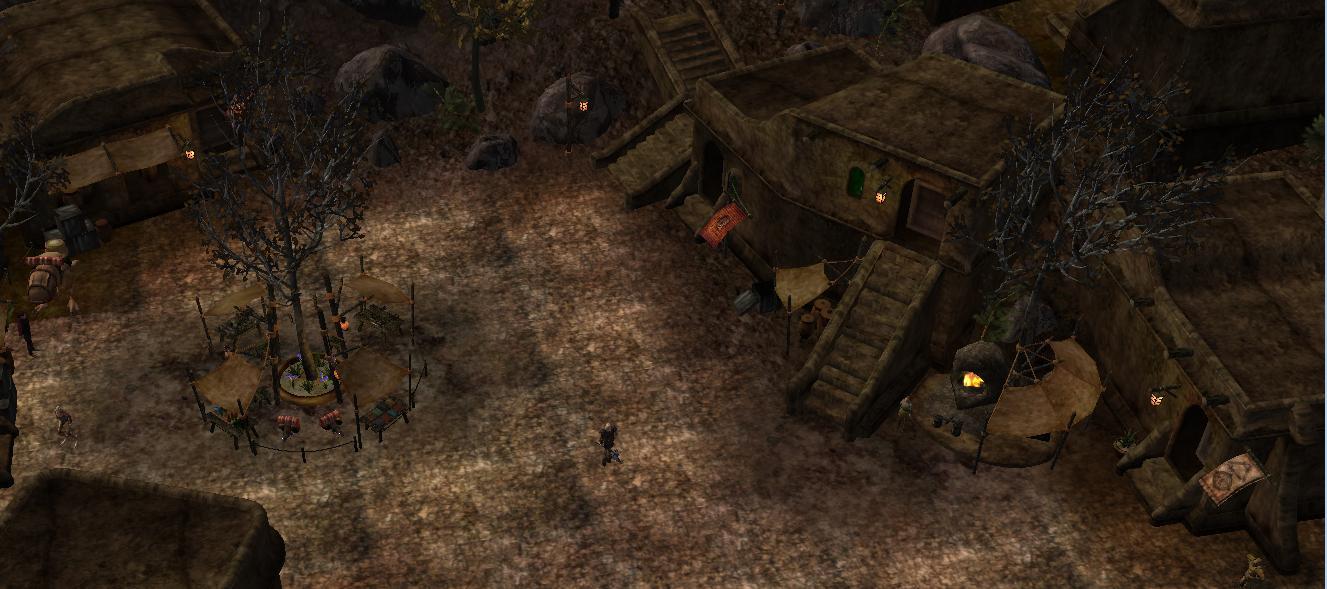 Version History
********************
General Changes:
********************
* Added the missing interiors for Vivec Docks.
* Added some of the missing interiors to Pelagiad.
* You will now need a muckshovel to "harvest" muck.
* You will now need a minerspick to get glass, ebony & adamantium.
* You will now need Hospitality Papers to receive any services in Sadrith Mora from the Telvanni
* Fixed a large number of small issues like: floaters, pathgrids & ownership.
* New things introduced like the cupcake, falmer short/longsword, blue hornlilly etc.
* Continuation on the project (landscaping) to make Vvardenfell less barren & more realistic.
* Some special characters are now much stronger that vanilla Morrowind, like they should have been.
* A large number of new NPC's
* Further additions to the cities around Vvardenfell. (Previously mentioned cities)
* Cliffracers, mudcrabs, rats & other small annoying creatures won't attack unless you do anything to them
(blighted/diseased excluded). I've also modified some creatures like Ogrims to be much stronger, have more
health but to be far slower than the vanilla game. Creatures like rats (rats will also be smaller), scamps & clannfears'
are much faster but have less health. I'll provide a more detailed explanation later on.
* Just like in the "Expansion Integration", you will now encounter Dwemer Archers in Vvardenfell's ruins. Also:
Some of the vanilla Dark Brotherhood members now wear the Dark Brotherhood armor-set.
* Imperial Archers now wear imperial chain boots & imperial chain gauntless.
* Imperial Studded Leather/Imperial Silver Cuirass/Imperial Dragonscale Cuirass now counts as an Legion Uniforms'.
* Gave the Imperial Guards in Gnisis Imperial Broadswords instead of Imperial shortswords. This due to thier low skill in using shortswords.
* Now it will snow in the Hirstaang Forest (20% chance).
* Guild chest added to Caldera Mages Guild.
* You will now be able to "hit" ghosts using Adamantium Weapons.
* New creatures: The Seducer (can only be found in deadric ruins), the Scorpion (Molag Amur) & the Goblin Shaman (Mournhold Sewers).
* Added faction & rank to Imperial Archers (Imperial Legion/Trooper)
* Tuned the light in some of the new interiors. In some cases they were far to bright to seem realistic.
* You can now find new Deadric & Dwemer Long Spears in Vvardenfell's ruins. Long spears have a greater
range than ordinary spears. They also cause greater damage.
* Added missing attacksound to Ascended Sleepers.
* Npc's will have much lower disp if you have your weapon drawn during conversations. (-15 points)
* Training is more costly. (2x the vanilla)
* NPC's won't greet you from a distance. You will now have to stand close to them.
* Boosted the amount of money you have to pay for committing a crime. NPC's will also dislike you more than they used to when commiting a crime.
* 50 % chance to recover projectiles from bodies (arrows, bolts etc). Vanilla percentage was 25 %.
* You will no longer be able to survive jumping of buildings or cliffs.
* Guild cheasts will respawn monthly (It used to be 3 months)
* vendors will resupply thier stash of gold every 48 hours. (It used to be 24 hours)
* NPCs' now have a chance of fleeing during combat if thier health drop below a certain level. I will make some characters
ignore this though.
* A new artifact: Ward Of The North. A powerful shield that can be found somewhere in Solstheim.
* Better Forts.
********************
Racial Changes:
********************
* Made Night-Eye an ability (Permanent) for Kahjits & made the waterbreathing last longer for the Argonians.
Just like it should have been. I really wanted it to be an ability for Argonians too, but it will ruin the mainquest.
* Argonians have been given a new ability: Swift Swimmer. (20 points)
* Khajiit's now have a natural resistance to cold due to their pelts, although they will be varnuable to fire.
* Altmers' have had their weakness to fire lowered (25 points instead of 50). their weakness to magica have been removed
& they now have the ability to resist paralysis. "(Due to their incredibly strong minds, some Altmer are naturally immune
to paralysis, both natural and magical.)". In the vanilla game Altmers' are incredibly weak & I couldn't find out why fire
weakness should be higher than the other weaknesses. Neither did I understand why they had a weakness for magica. Please
fill me in if you find anything. (Uesp.net)
* Lowered the attribute (agility) drain when using the Orcs racial power, "Berserk", from 100 points to 50.
* Added paralyze 5 sec to the Nords racial power, Thunderfist. It will also cause more dmg 25-50 instead of 25-25.
Now causes shock dmg instead of frost dmg, which made no sense considering its name.
* Racial Powers will always succeed.
********************
Music
********************
* New music pack by an experienced composer, more info in the media section at moddb.(Moddb.com...-rebirth)
Examples:
MW Rebirth - Molag Amur
Moddb.com...irth-molag-amur
MW Rebirth - Atronach Battle
Moddb.com...atronach-battle
********************
Graphical
********************
* New deskop icon for Rebirth.
* Improved splashscreens with Morrowind Rebirth logo.
* The Steel Broadsword now has its own mesh instead of sharing that of the Imperial Broadsword.
Download (mirrors)
TESNexus: Tesnexus....le.php?id=37795
PES: Planetelderscrolls.gamespy.com
More info
Moddb.com...rrowind-rebirth
"Long trip, short trip? You decide.."