Things have been going great on the mod lately.
MIMP2 is well underway and MIMP3 is really starting to take shape.
I've been focusing on polishing and lighting lately, going over area by area in MIMP3. MIMP1 is close to being locked down, we will revisit it at a later stage and do the final content and script fixes.
We aim to be content complete at the end of June. What that means is that all the needed assets will have been created, all maps are done and the whole mod can be played through from start to finish. After we reach that milestone we will spend some time polishing everything up to get it as nice as possible.
Anyway, enough reading, here are some images in various sizes for you to look at.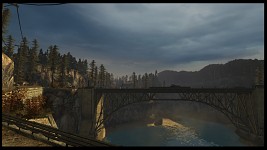 This is a screenshot of the spruced up MIMP2.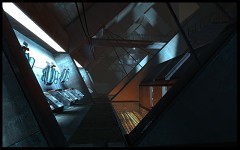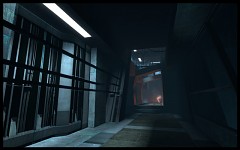 These are two screenshots from MIMP3.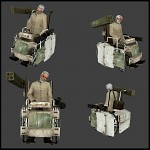 And finally, we have the Resistance Leader character. If you look closely, you will notice that he is in a wheelchair. This is because he has been fighting the Combine for some time, which has left him quite battle-scarred. He has now taken up a more administrative role in the Resistance, more specifically leading the group of Rebels you meet in MIMP2.
That's it for this time. Hope you enjoy the screenshots, and will continue following the development of the mod. We are getting quite close now!