After an extended hiatus, which was spent creating Whoopservatory , I am now back and committed to finishing up Mission Improbable.
The third map, preliminary title "Exciting Conclusion", is well underway. It is playable from start to finish, all the major events and battles are implemented, so now it's simply a matter of polishing it up and iterating on the gameplay until it is done.
However, that's not all that's happening! I've gotten assistance from the very lovely and talented Rick_D, who is working as an all-things-environment artist.
He is busy creating new textures, models and all that good stuff, and he will give all the maps a graphical update. Seeing that the first map was released in 2009, I would say that it's very welcome! I am also going to go over the first two maps and give them an update script and gameplay-wise, to ensure that the gameplay feels fresh in its new looks. Hopefully those of you that have played the mod before will give the updated old maps another go!
Here is a nice comparison screen from Mission Improbable 1: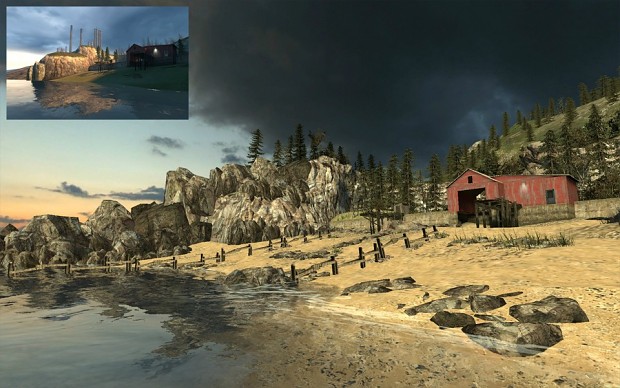 Everything is currently very work-in-progress, so expect things to look nicer in its final version. And here's a development-screenshot of Mission Improbable 3: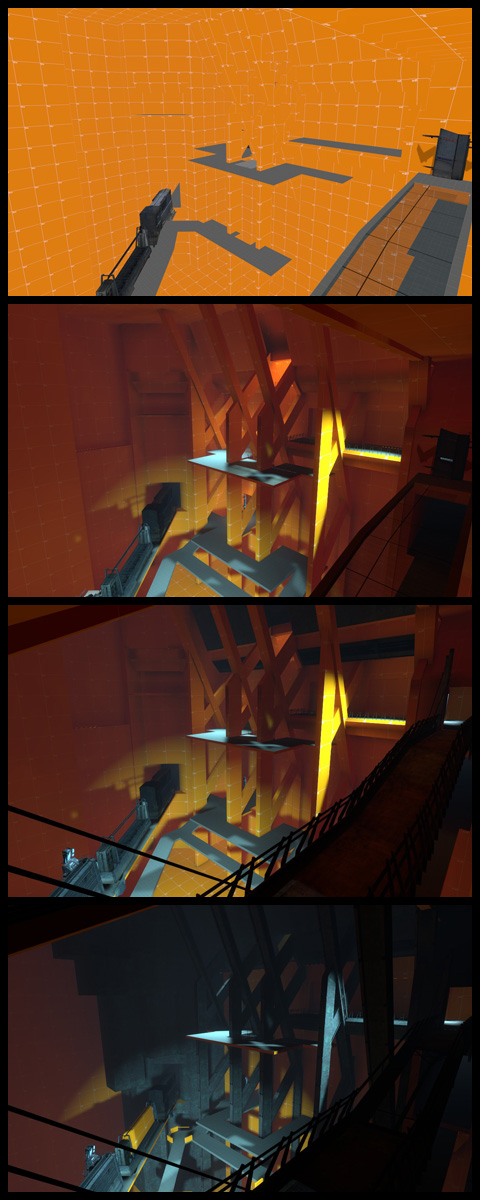 The progress shown in that screenshot was done in the span of one and a half month. I will be releasing more of that type of screenshots as time goes by, so that you can see the map take shape.
I hope you like what you see, and that you'll keep updated on the progress of Mission Improbable. And I promise that the next update is less than 2 years away :). Before I end this, I'd like to bring your attention to a speedrun of Mission Improbable 1 and 2, done by the SourceRuns team. They managed to play through both maps in 2 minutes and 56 seconds. It's impressive stuff, and it only takes you under 3 minutes to check it out!
Woah nelly!