Breathtaking new concept art and a look behind the concepts with an interview is presented in this article. You are going to see exclusive sketches and paintings from the Transition Level that weren't published until just now and also learn more about the artist Adam Clark behind the work.
---

There are currently positions open for the following jobs:
• Sound Designer
• VFX Artist
• 3D Character Artist
• Concept Artist (Environment Art)
• Programmer
• 3D Organic Modeller
• Texture Artist
• 3D Hardsurface Modellers
• Graphic Designer (Company and Game Logo Design)
• Male Voice Actor
---
In the article before the latest media update, we introduced or rather brought back a format called "Dev logs", which presents you insider information about the project and its developers. With this brand new episode, we want to get Adam Clark into the spotlight.
He has been working with us for several months and has now found a paid job in the industry to start his future career. This means that he can't stay longer with us, as he needs to invest the required time for his full-time position.
The following content does not represent his full capabilities, as those are only sketches he created for in-house purposes. Nevertheless, they're still of a great quality and worth showing around. It also gives you a better understanding of how the Transition Level is going to look and feel like.
With the following interview and showcase, we want to thank Adam Clark for the spent effort. It has been a great experience to work with you and we wish you nothing but the best for your future career. All of us hope that the path you take with this job in the industry was the right decision and a good way to start your future career!
---
Mindworld - Dev Log 02 (21st of May 2012)
Interview with Adam Clark
What is your position in the team?
My main responsibility is concept art, but I have helped out with a few aspects of level design, aswell.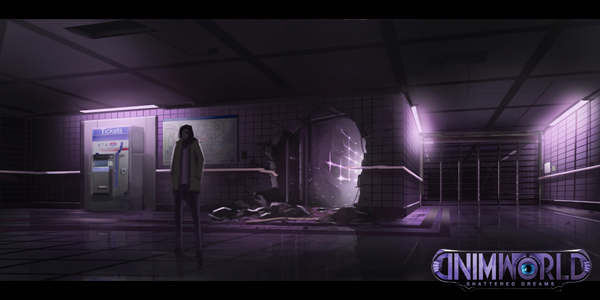 What is your source of inspiration?
Inspiration comes from everywhere and I try to be as open as I can to the possibility that something might interest me and influence my work. A lot of what I do in my own time is sci-fi, so there are going to be areas of science or genres of music and film that I'm drawn towards. It really depends, though, on what I am trying to create at the time. I think ideas I have for stories, sequences or just a world and what it might be like come in moments that have an impact subconciously, for instance, listening to music. The thoughts occur and I see where it goes. Other times you might be looking for a shape language or design style that would need more specific reference searches and a more controlled look for the inspiration.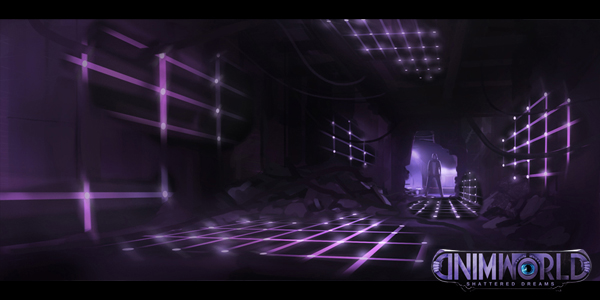 Do you work with music?
I do listen to music when working a lot of the time. The process of actually designing something seems to be a lot easier without any distractions though, so unless it's something really ambient I won't put anything on until the intial stages of an image are sorted. Overall it's something that I judge while I'm working, if I need to think about a problem, with a painting or design, then I'll turn the music off.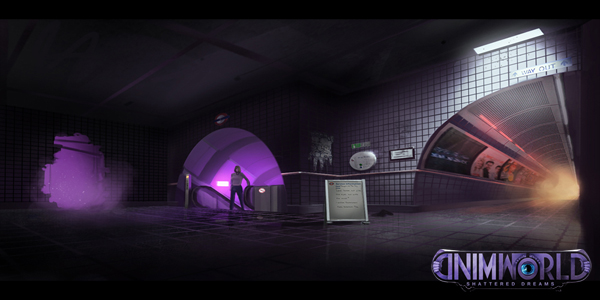 Why did you join Mindworld?
It seemed like an interesting project that had a well thought out premise. That it hadn't got too far with concepts and design appealed to me as well. It allowed me and the other artists the scope to start right at the beginning and input a lot of our own ideas.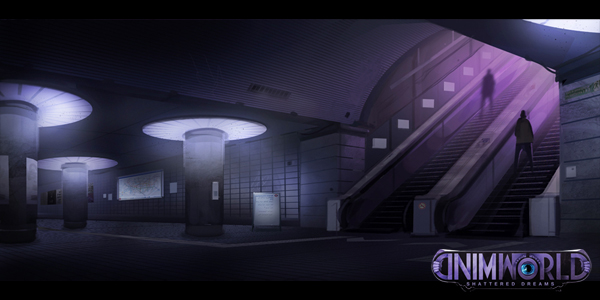 How is it to work with the team?
The team have a professional attitude and produce high quality work. There are a few of us who are or have worked in the industry and it's good to have that expertise on board as well.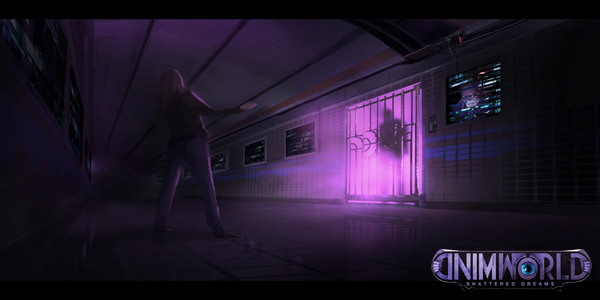 What is your approach to creating concept art?
I experiment a lot more than I used to, so my workflow is constantly changing. Working on a project though, I feel like it is important to have a definite process. This means you can maintain consistency and speed when pushed to meet deadlines. In general I follow these steps:
1. Reference search - a very important step that needs to have a lot of time dedicated to it. The better this is done, the easier the next steps are.
2. Initial sketches/Ideation - Using the references as a guide to quickly produce some thumbnails.
3. Development - take some of the ideas and go deeper into the design.
4. Final designs.
At the moment I need to spend more time on the technical side. Right now I think my work is too graphic, so am trying to balance that by moving towards a more painterly, traditional approach.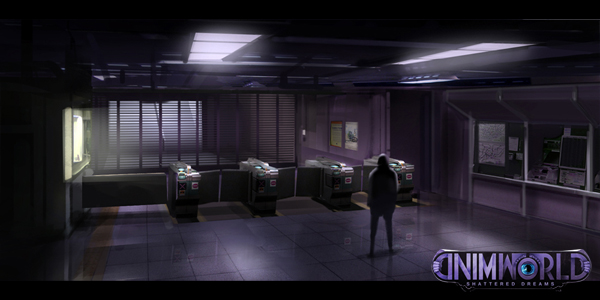 What have you been working on?
I've had a hand in a lot of things so far. I created the first design for the main weapon and Mentor as well as Katherine's room. The majority of my time for the last month or two has been spent designing the first level (Transition Level) of the game.
---
Thanks to Adam Clark for this interview.
We hope you have enjoyed this interview and all of the art. Make sure to also check out the gallery, if you want to have a closer look at the given concept art in full-resolution.
- Kjell 'iQew' Bunjes
(Team Leader and Art Director)