We are back with more news for our fans. It's been a little too long since the last special news and we are here to tell you that you can expect more content from us from now on again! A brand new interview with one of our most crucial members is done and secret concept art has been found, check it out!
---
There are currently positions open for the following jobs:
• Programmer
• 3D Character Artist
• Concept Artist (Environment Art)
• 3D Organic Modeller
• Texture Artist
• 3D Hardsurface Modellers
• Graphic Designer (Company and Game Logo Design)
• Male Voice Actor
---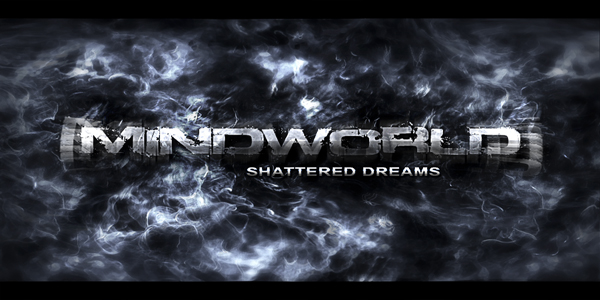 I can barely remember the last special news that we published to inform you guys about our in-house activities. With more and more tasks coming on our way, we had more and more stuff to organize and such articles just went under the table for quite a long time. Because I think that it's cool to also have information about what is going on behind the scenes, I've spoken to Kjell (iQew) and convinced him to bring those articles back.
He is also responsible for QA and one of his tasks is to make sure that we work as efficient as possible, therefor cutting a lot of things here and there. My job as a Co-Leader is not only to aid Kjell with upcoming tasks and organization, but I also made it a personal goal that we stay in touch with the community and also invest time on things like team meetings just to hang out and not to only discuss project related topics.
I can see that it's no easy job to be responsible for every team member and the overall development progress of the project, but I was afraid that we start to shut out our fans too much. Therefore, I talked to him and made sure that we are back with more interviews of our new talents and also development logs. That's going to be the place where we talk about what we are currently working on right at that moment and maybe I can even sneak a few WIP shots for some areas into some of these articles.
For the first article of this new series called "Dev Logs", I interviewed our Lead Level Designer Hugh Riegel and came back with some information for you guys. In addition, there were some design process shots by Markus Lovadina randomly flying all over the place and I was able to catch a few and added them to the article, as well. But, since I just catched them out of mid-air and there's no information either on the front- or backside of the work, I don't know anything about the context at all, too bad!
---
Mindworld - Dev Log 01 (20th of April 2012)
Interview with Hugh Riegel
What is your position in the team?
I am the team's level designer and source specialist. My main task is to create the levels that the player walks around in. I'm given concept art by our team and with a little background information, I turn 2d art into a 3d replica of what I see. Past the initial aesthetics though, I'm also in charge of organizing and placing cinematic events throughout the levels. Between falling snow and buildings crumbling to dust, a lot of that is carefully scripted by me within the editor. I cannot do everything though and the 3d-artists that help me out do a fantastic job with any custom content I need.
What inspires you as a level designer?
Nothing inspires me more than feedback from the community. It really drives me to create the best I possibly can. That's how I first started mapping too. I was always fascinated by creating video-games but creating a starcraft level way-back-when only for myself didn't really do it for me. So, I found a game I really liked, which turned out to be none other than Garrysmod, and I found a tight nit community that accepted custom content to be put onto their servers. Five years later and I still play on the same servers with the same people I did then. To be honest though, my maps don't really last on the servers very much. The biggest reason is because almost all of them are really obnoxious: the Krusty Krab, maps where you're running around the inside of a body, Courage the Cowardly Dog, Final Destination from SSB, haha and the list goes on. The community loves the joke maps though and I like making them. There's a link further down where you can check out some of my maps.
Do you work with music?
Oh definitely. I love music and I hate working in silence. My music taste is pretty diverse but my favorite genres are Indie, Alternative, and some older genres like Punk-Rock and New Wave. Bands like Arcade Fire, Fleet Foxes, R.E.M, LCD Soundsystem, and then The Kinks, New Order, The Clash and The Strokes, to name a few. I could fill up this whole page with bands I listen to but I doubt many of you are that interested in what I listen to.
Do you want to work professionally one day?
Of course! It takes a lot of passion to get this far into the gaming industry and I've only stuck my feet in. That's one of the things I like so much about the industry, anyone in it is so passionate about what they do and the work environment is fantastic. I don't know how or when, but It's a job I've always wanted since I was a child.
Why did you join Mindworld?
Well, as discussed earlier, I had been with the same community for the past 5 years. Same game, same people... it got to be a little boring especially when I realized there was really no other way to advance in that kind of environment. I was one of the top contributors for the community and acknowledged for that but that's it. I started looking for other mod teams and I actually joined a couple only to leave because of a lack of leadership, experience and maturity. And then one of my good friends from my community sent me to the Mindworld mod page. The mod had just switched over to the Source engine and showed a lot of potential so I joined. Needless to say, I have yet to be disappointed. The work flow, professionalism and leadership extends beyond what I imagined in any mod team. One thing is for sure, this mod is going to be outstanding. So keep an eye on it ;)
---
If you wanted to check out my portfolio you can see it here or on youtube
And my old community is NoXiousNet.com
Their most popular Garrysmod server is Zombie Survival (65.60.53.27:27015)
I would check it out, if you have the time, it's fun!
---
Thanks a lot to Hugh Riegel for the interview. Check out his work, I think that he does a pretty damn good job. I hope you've enjoyed this article and we are going to be back with the new dev log in a few weeks.
Now, finally those random images I've found, what could those be? - I only know that Markus Lovadina must have painted them!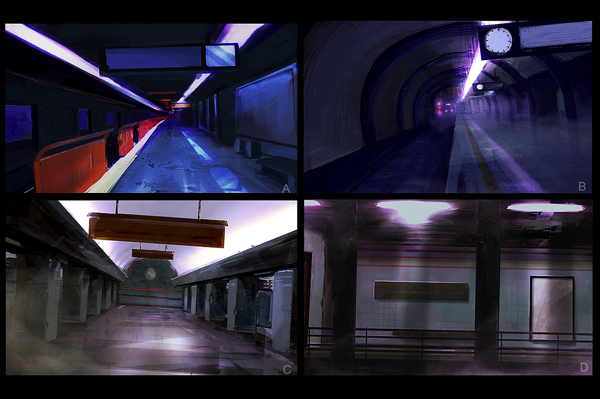 Looks like it has something to do with trains or something ... mysterious!
And just a little hint: We are currently looking for a programmer, you can check the full job advertisement with all the details right here!
- Leiste
(Co-Leader and Writer)