With the announcement of the Closed Multiplayer Beta Test of the GOI, its time to show off their all-powerful MiG.
MiG
The newest threat to the skies of the Middle East is the MiG-39 that the Guardians of Islam recently commissioned from Russia. VTOL engineers from Yakovlev and forward-swept wing expertise from Sukhoi were united under the Mikoyan design bureau to create the best aircraft in the region. While it's unknown just how much the GOI paid for this new aircraft, it's assumed that the sum was a significant portion of their total military budget which partially explains why other military facets have been left somewhat behind, such as the GOI's fleet of tanks which still lack any active point defense systems. Whatever the cost, the result is certainly a formidable warbird; VTOL and supercruise capable, the MiG continues the Russian tradition of emphasizing maneuverability and acceleration to engage in close-in dogfights with enemy aircraft. Countermeasures built into it from the beginning make it difficult to intercept with any but the latest missile system; the Guardians claim that even the vaunted Israeli Python 5 and American AIM-120 AMRAAM are impotent against it. It is assumed but not confirmed that it's armed primarily with the R-77M1 Vympel missile system or any number of droppable ordnance. Western analysts generally agree that the MiG-39 is superior to the F-35 Lightning II in most ways save stealth and probably electronics, but only a direct confrontation between the two aircraft will prove the matter once and for all.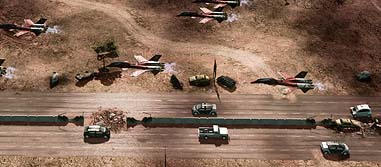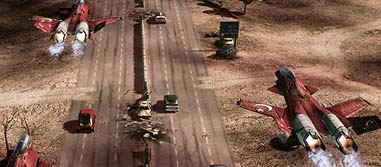 Closed Multiplayer Beta Test Announced!
Also, we'd like to announce that we're open for applications to form our MEC2 Beta Tester team. We aim to start testing later this week. Hit the link image below for full details.

MEC2 in a Magazine!
Michal sent us in a scan of MEC2 being mentioned in a Dutch gaming magazine, you can see that (as well as a translation) by hitting the image below.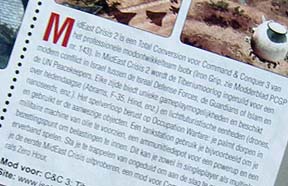 Help Wanted!
With the upcoming Beta, we have several new positions open on the MEC2 team. Think you have what it takes to be the MEC2 Community Manager? or join our Mapping team? Go to the forum for full details!