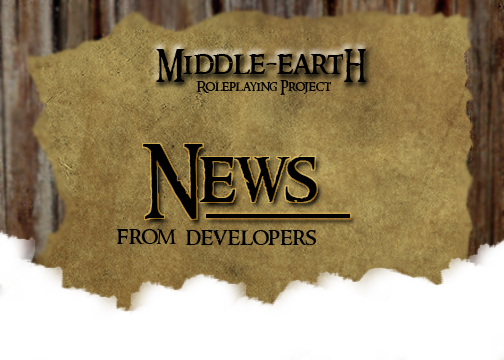 Hey everyone! Captain here!
This is the first formal news since the port to Skyrim! As you can see it's going well... But we'll get to that in a minute. First let me introduce you to our new members:
Enjoiben - Interior/Exterior Design
Lochie - Interior/Exterior Design
Tomolyons - Cave/Dungeon/Exterior Design
Noakesy - Cave/Dungeon Design
onagotasolo - Concept Art
We are also delighted to have a couple of old members returning back:
Chestman - Concept Art
Sir Eoran - Graphic Design
Now to the good stuff!
Exteriors
As you know Rohan is the region we're working on at this point. Most of it has already been generated and it's currently being detailed with villages, towns, forests, rivers and so on.
Our first three finished villages are, the home of Grimbold of the Rohirrim, Grimslade, built by Unbekannter, a village in the Harrowdale, between Edoras and Dunharrow called Upboun, also built by Unbekannter, and a fishing village built along the Entwash in East Emnet, Fiscryne, built by Panos.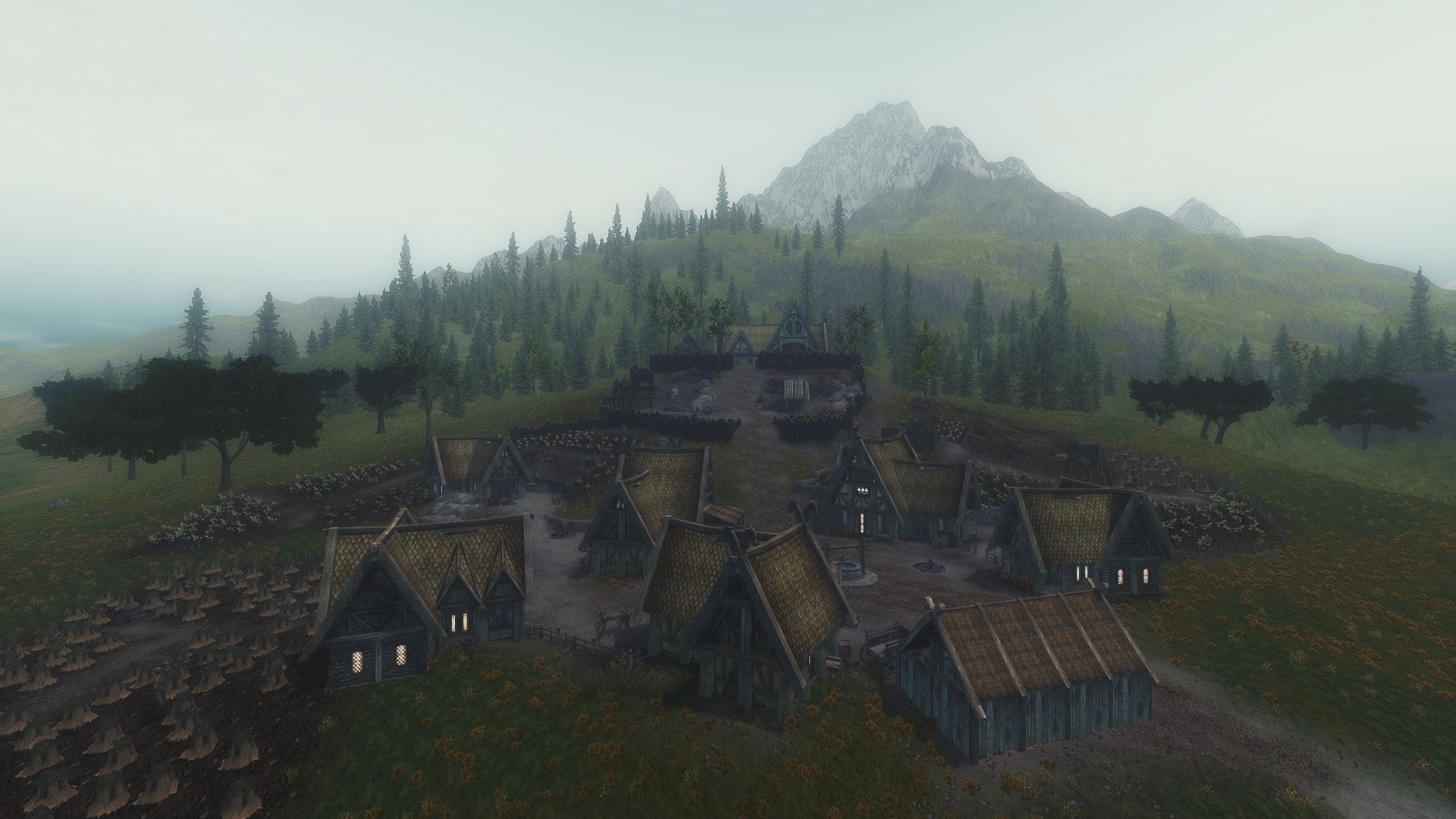 ~Grimslade~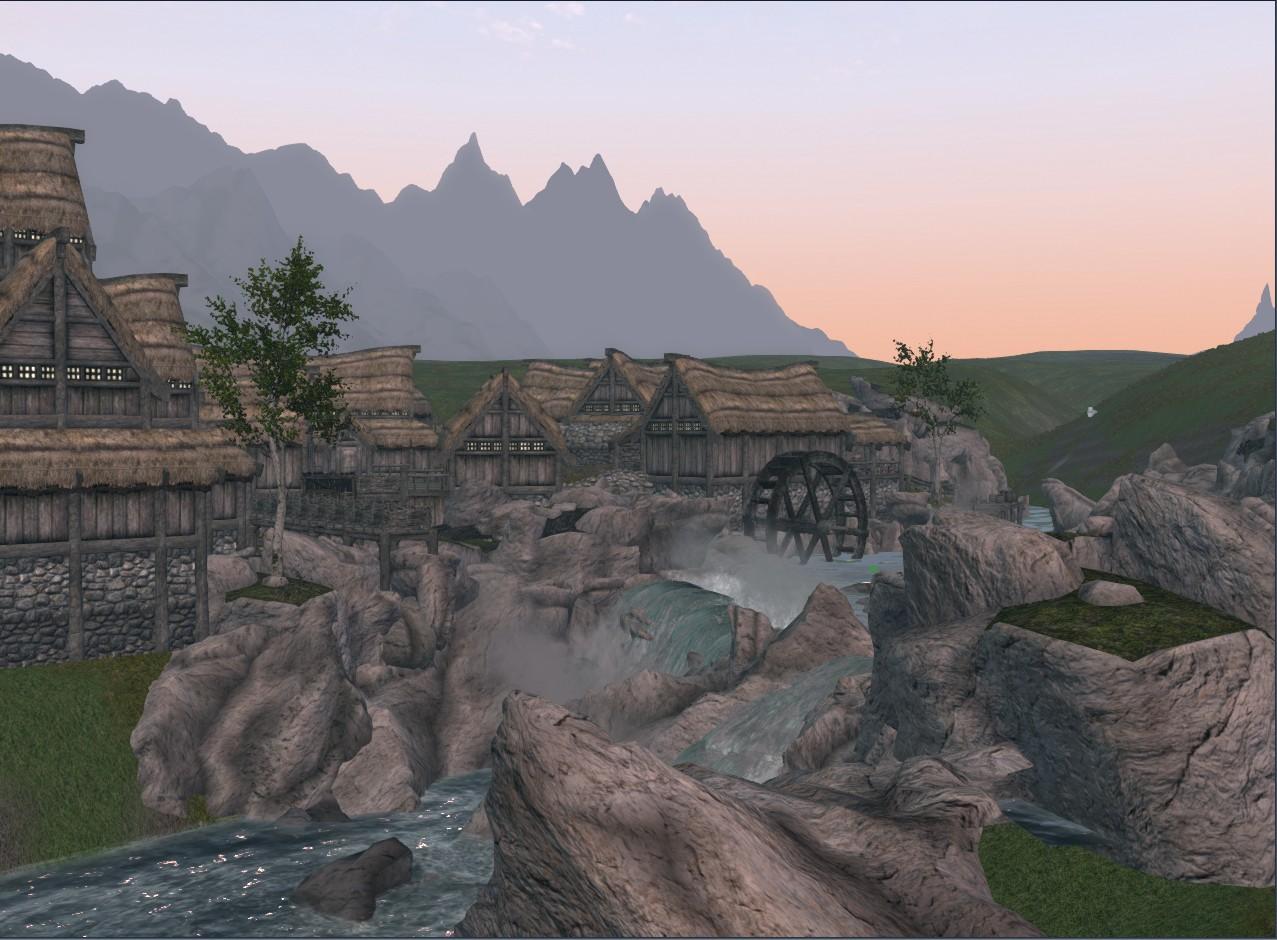 ~Fiscryne~
We're also working on several exteriors now, so what should you expect to see in future updates? Here's a taste of what will come next:
The Dead Marshes
Isengard
Firien Wood
Helm's Deep
Aldburg & Faesholt villages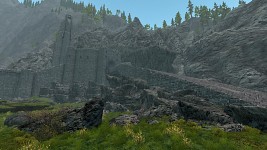 ~The Hornburg~
Caves
We have several unique and special caves in the works, but i'm only going to show you this goblin cave, made by Noakesy which will house a big number of them. It will be located somewhere in the South Misty Mountains.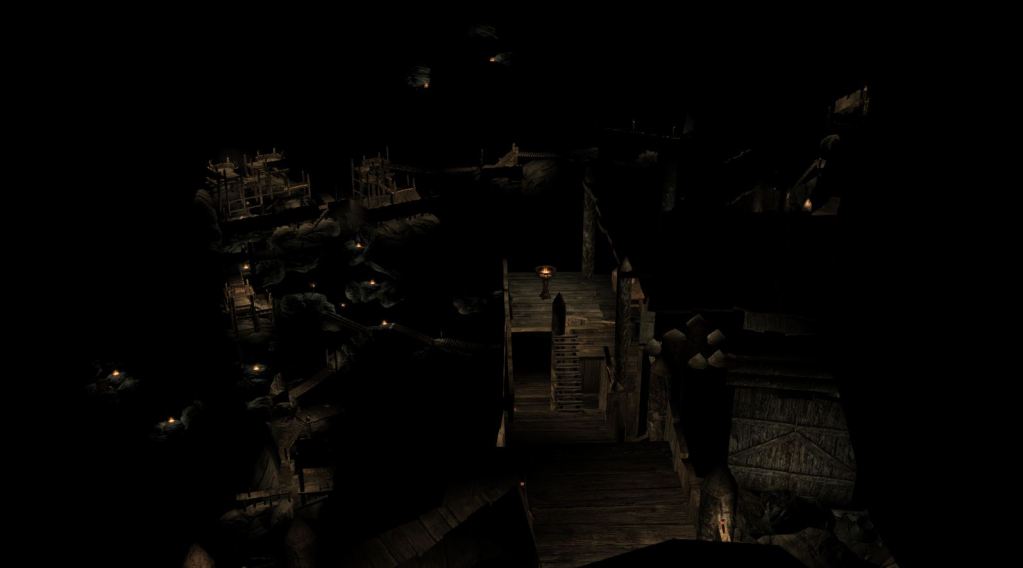 ~Goblin Cave~
The Paths of the Dead and the Glittering Caves are still in the works.
Visual Development
Alright, time to show you some of our latest finished models and concept art!
In cooperation with the TLD Team (they gave us the base models, BGS modified them), we have a good number of new houses for our Rohan towns. We are thankful to the TLD Team!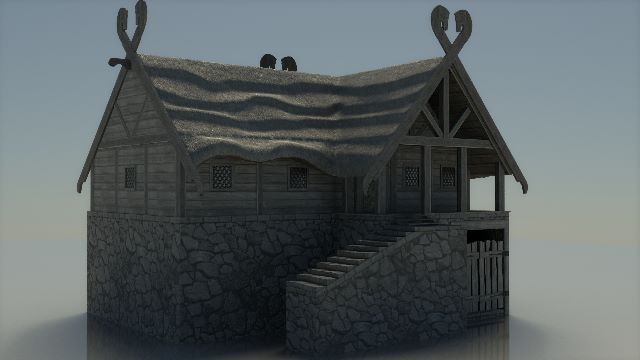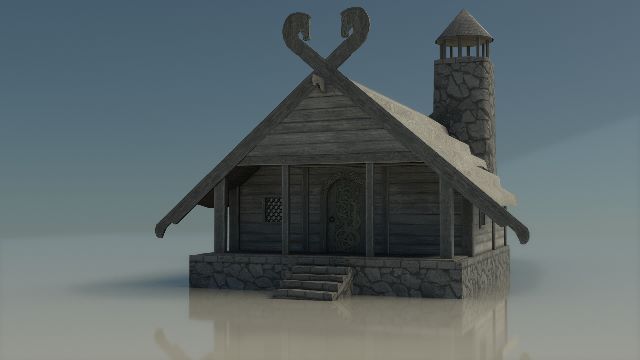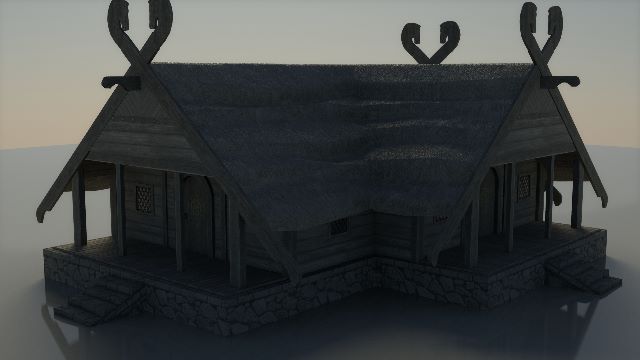 ~Rohan Buildings~
Our team-member, BGS, did some really great and really important work on these! He has also created this set of Rohan weapons.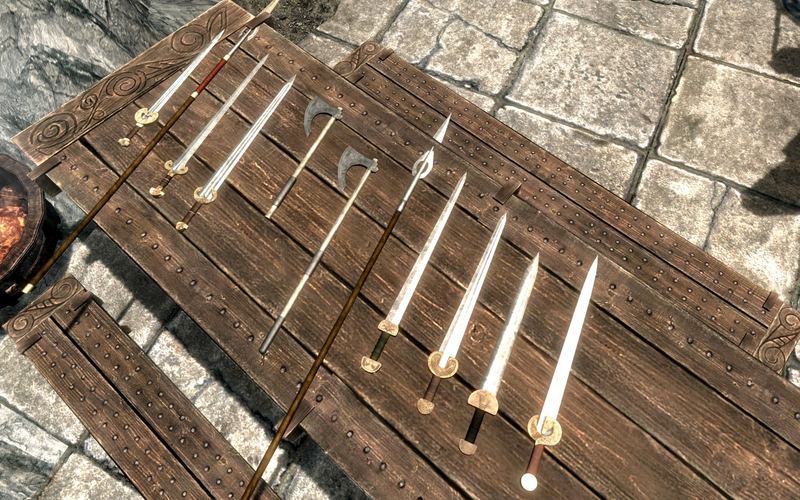 ~Rohan Weapons~
We also have this very nice and detailed goblin sword made by vladimir: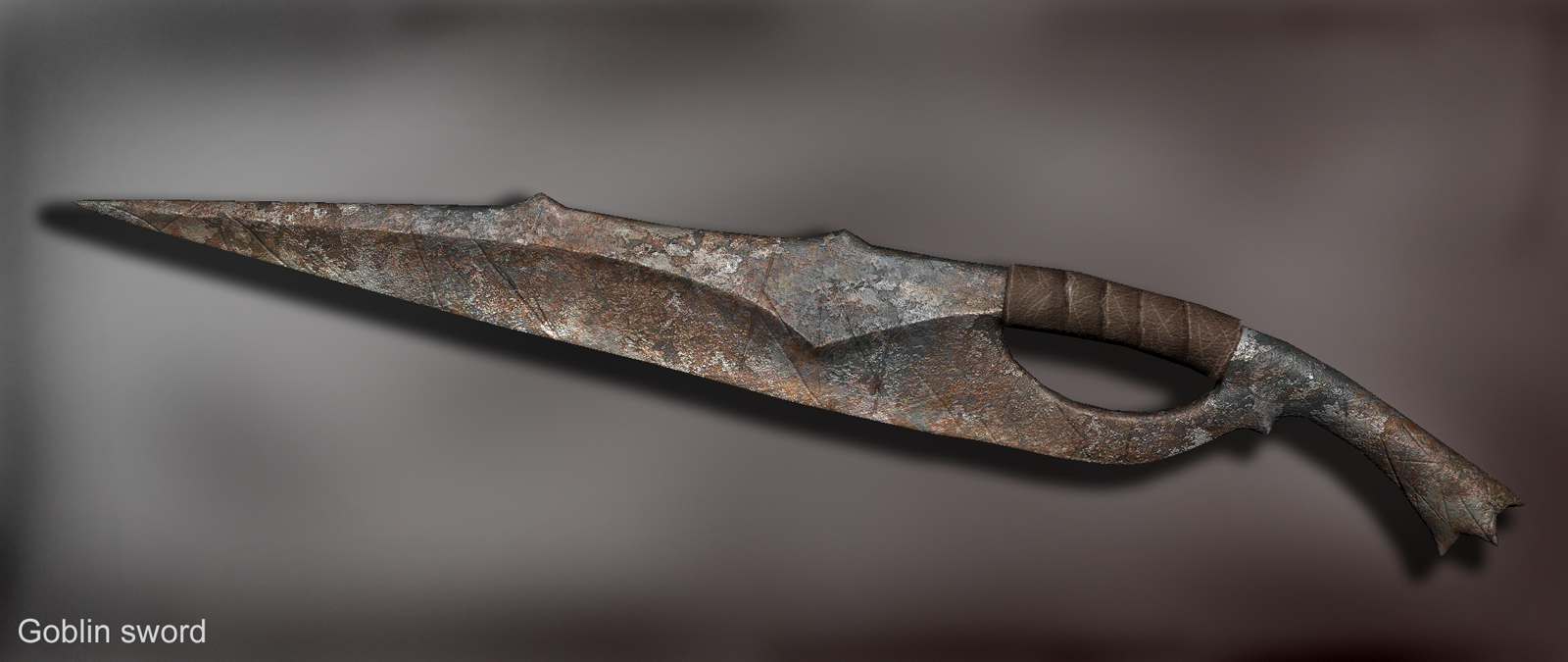 ~Goblin Sword~
Time for the concepts. After Chestman returned, he has created some beautiful concepts which we have already uploaded and are located under the images tab. But it wouldn't hurt if we took a look at them one more time right??
And here is his latest work: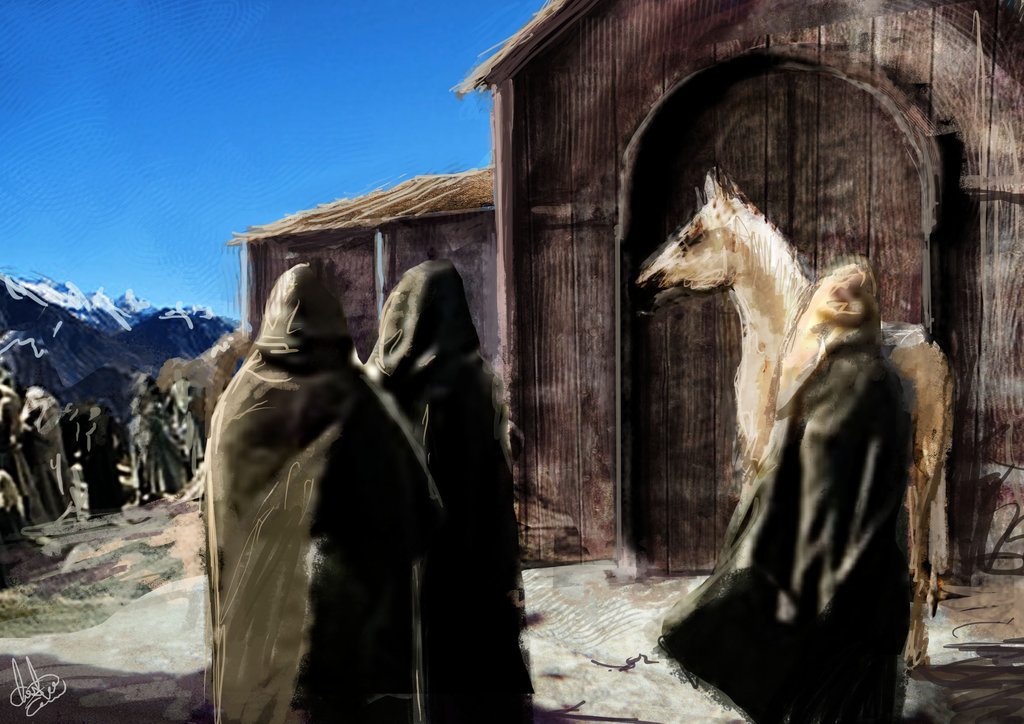 ~Rohan Stable~
Our new concept artist onagotasolo has also created some very cool concepts one of which is made into a model by tomato. Amazing work from both of them! Here is the Halifirien Beacon, the westernmost of the beacons in Anórien, located in the Firien Woods!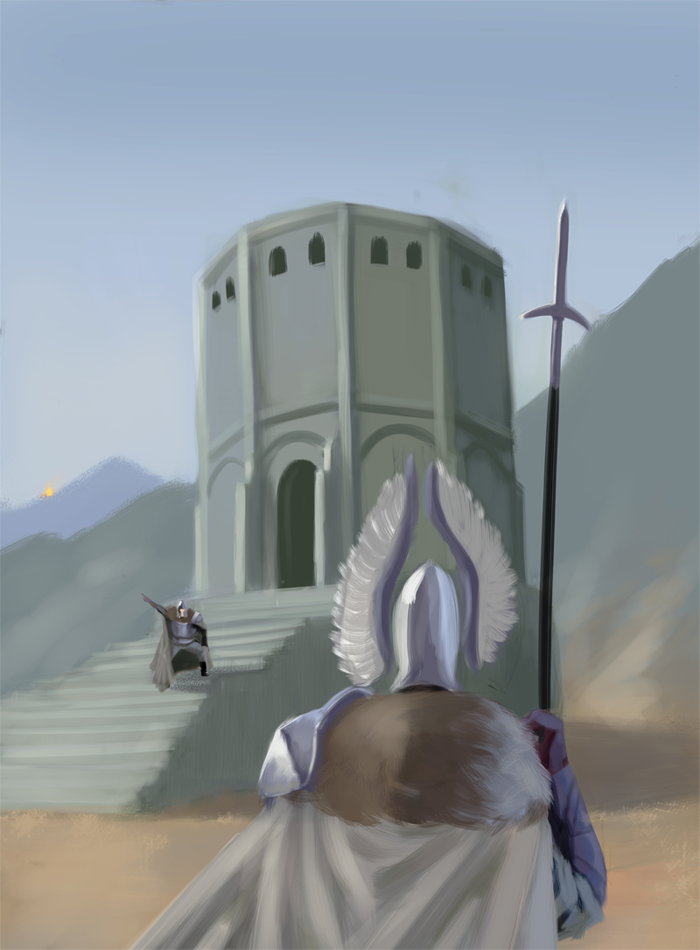 ~Halifirien Beacon Concept~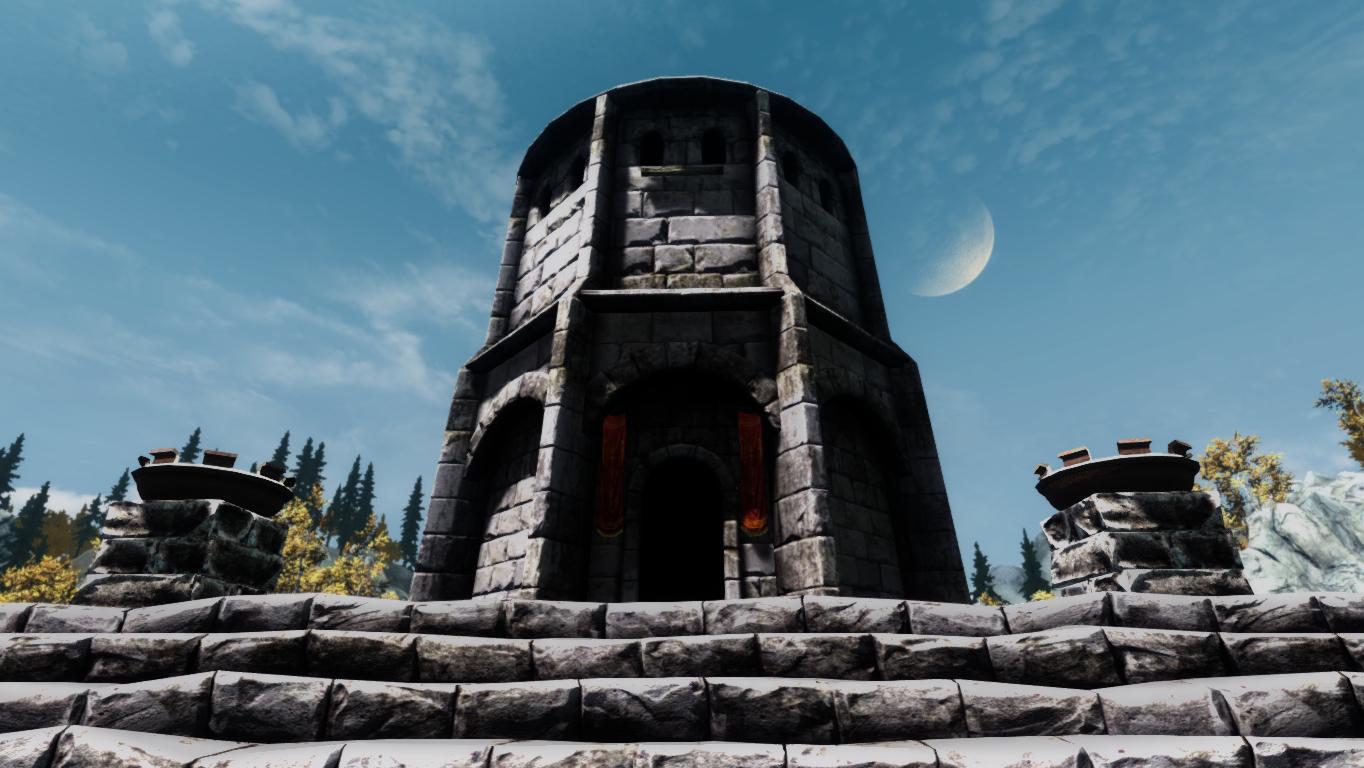 ~Halifirien Beacon~
That's all for now concerning the Visual Development. What to expect to see in future updates?
More Orc and Rohan gear and clothing
More Rohan buildings
Isengard and its walls
A lot more clutter and misc stuff
MERP Podcast
Last but not least, for the first time ever, we are doing a podcast! So, this is Episode 1 featuring MiddleEarth'sBane & AlasdairHurst. Intro music by Curtis Schweitzer. Outro Music by Cedrik. We need your feedback to make it better next time!
That's all folks! I hope you enjoyed everything we had to show you this time!
Also don't forget to visit:
our Dev forums if you want to contact us or you need any help
our YouTube Channel
our Facebook page
If you want to apply for MERP, post an application HERE. We are in need of:
Exterior Designers
Interior Designers
Modelers
Concept Artists
Composers
Writers
Your ideas, suggestions and quests are also welcome! To see the list of FAQs Click Here
That's all for this update! Until next time!
~MERP Team~