Merciless MatadoR for COD2 Single Player Released!
We happy to announce the first ever Merciless Mod for single player Call of Duty 2!
Experience the gritty atmothphere of ultra violent WW2 Warfare!
Packed with all the features from Merciless MOD Multiplayer.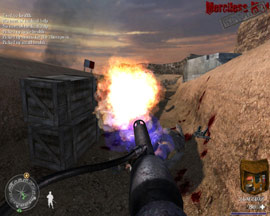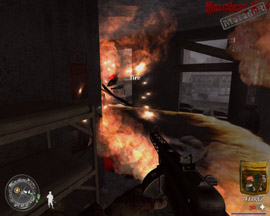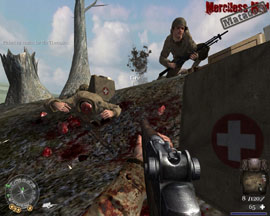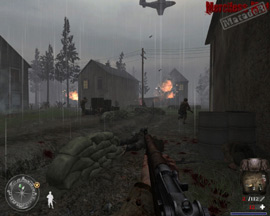 MatadoR Features:
- 10 Times Harder Gameplay as the original Cod2
- Flamethrower with Exploding Backtanks (configurable)
- Fire Grenades & Gas Grenades
- Call in Airstrikes
- Headshots and special animations
- Full Body gibbings
- Blood Textuers
- Mercinated COD2 Animations
- Blood splatters on the ground/wall
- New gruesome Pain/Death sounds
- Blood pools
- Burning players and Burn skins
- New Weapon Sounds
- News Merciless Health System
- Backpack with Viewable Inventory
- Backpack with Inventory Units
- All level Access Feature
Merciless Mod Homapge
Mercilessmod.com
Team Merciless wishes loads of fun with Merciless MatadoR!