In this Mental Omega News Bulletin, we'd like to show you some of Foehn infantry and a special power which connects them all - the Nanofiber Sync.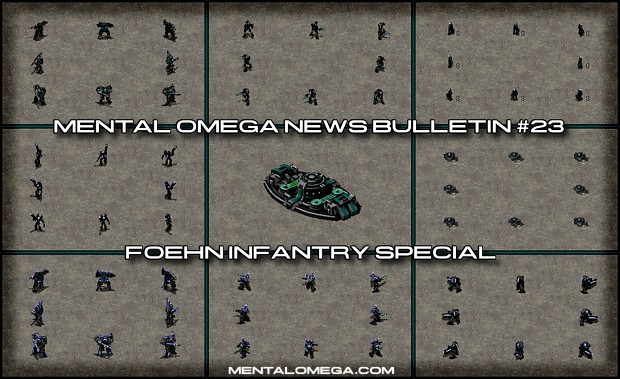 This support power, unique to Foehn, along with their support and major superweapons have also been showcased in this short video I've prepared which shows all of the superweapons of Mental Omega as they are right now.
We're also revealing the next unit from the revised stolen tech roster - the Allied Lionheart Bomber.
Visit MentalOmega.com to see MOre pictures and read about the latest additions to the arsenal.
Stay tuned for more updates!