The introduction of a fourth side will obviously result in the increase of total subfactions available in the mod from 9 to 12 as we have been designing this new side with the intention to give it 3 unique subfactions from the beginning. If you are following Mental Omega on Facebook or ModDB then you already know their names: from left to right, it is Haihead, Wings of Coronia and the Last Bastion.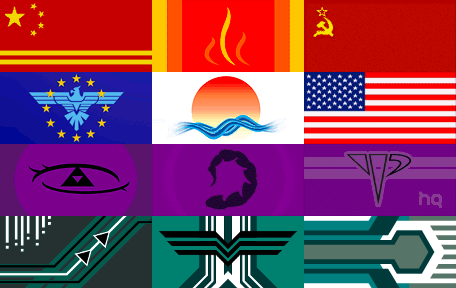 The skirmish loading screens for these subfactions have all been created by Nooze.

The Mental Omega installer, with its classic "Red Alert 2 Setup.exe look" will be updated to feature several of Side 4's objects on the new so-called blueprints. So far, we've got three, which present the Teratorn Skyguard, the Mastodon and the Plasmerizer. The models have been created by Moder.U, Lobstrex and Bu7loos, while the artwork is the result of combined efforts by Tomsons and Nooze.

On a side note, due to the introduction of this new side we are reworking the Stolen Tech system. There will not be a set of 4x4 stolen tech infantry units. Instead, there will be a set of 4x4 stolen tech vehicles, while what used to be the stolen tech in the current release will be repurposed or scrapped. We will go into more details on this matter later, however here's one of the new stolen tech vehicles, created by Azri_Apoc: the Soviet Grumble - the ultimate anti-aircraft system which requires to be deployed before firing its powerful rockets at great ranges.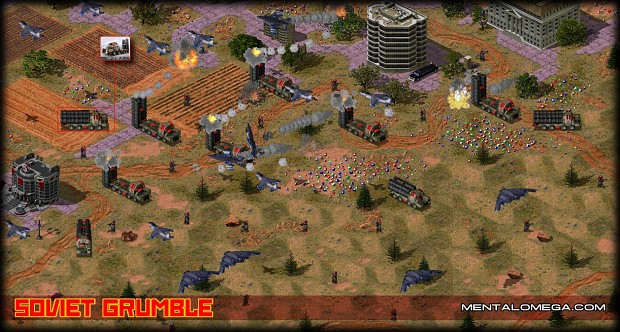 Forget what you know about Future Tanks, Deviators, Apocalypses, Chrono Ivans, Cyborgs etc.
This is the stolen tech reboot.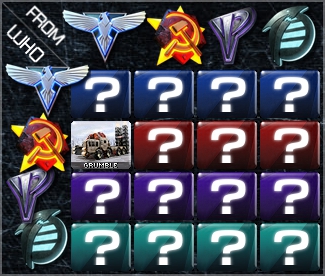 The new stolen technology roster! 15 units to go.

Stay tuned as we update our website with more news about the upcoming Side 4.