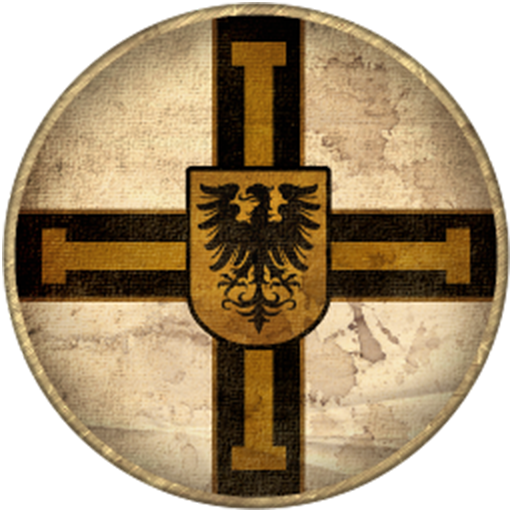 The Teutonic Order
(ROSTER EXTENSION/REVAMP)
The original thread of the Teutonic faction is Made by Ltd.
Strengths : Heavy cavalry faction including decent javelin cavalry unit capable in dealing with mobile armies in neighboring factions. Colonist, vassal and native units provide the bulk the army. Powerful from the mid to late game.

Weaknesses : No pike units. Limited missile cavalry troops. Must rely on mercenary horse archers from the east.

A very big thanks to Tripplesoldner and Ltd for rigging the assets. Also to knight2708 for providing some information for this faction. A many big thanks to my co-modders for the help and the people from the discord channel. TIME TO CONVERT THE BALTIC PAGANS WITH A SWORD!!!
TIER 1

---Missile Units---

Prussian Archers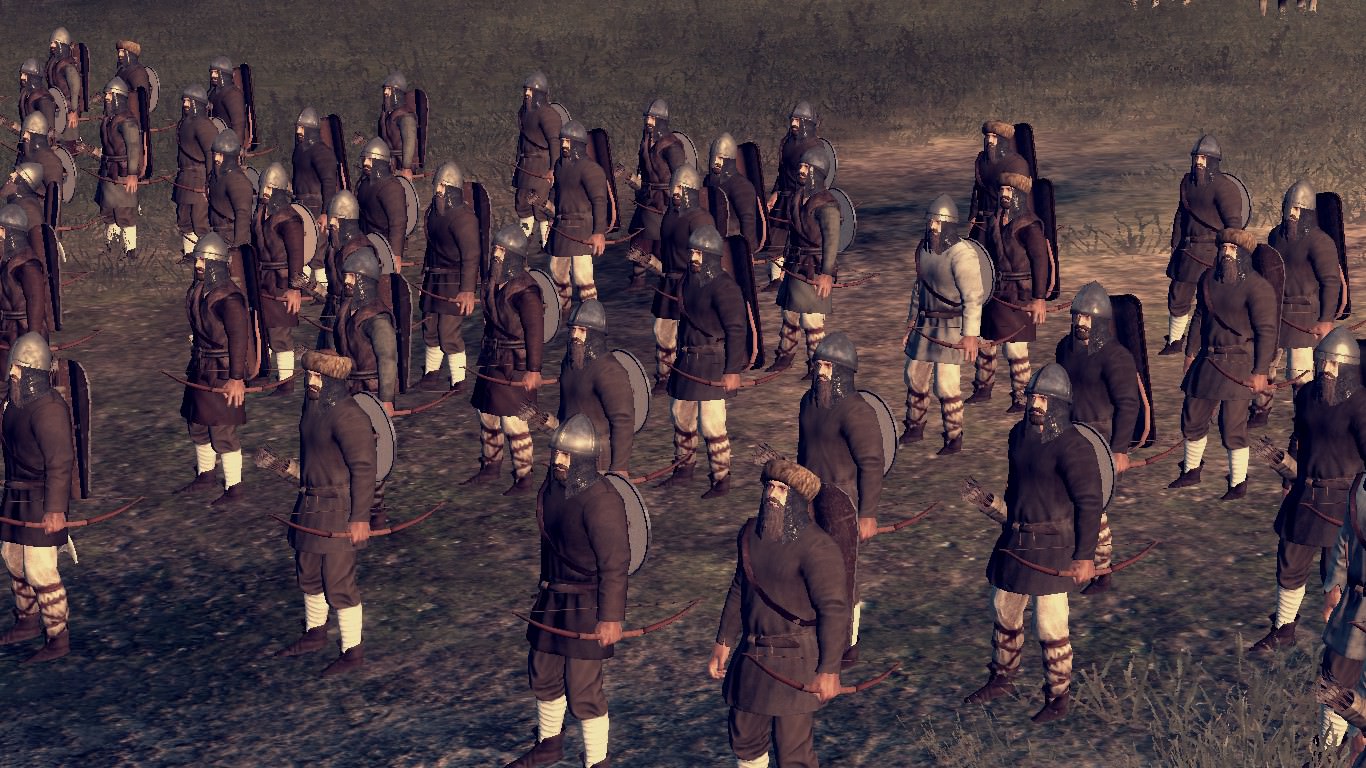 Militia Crossbowmen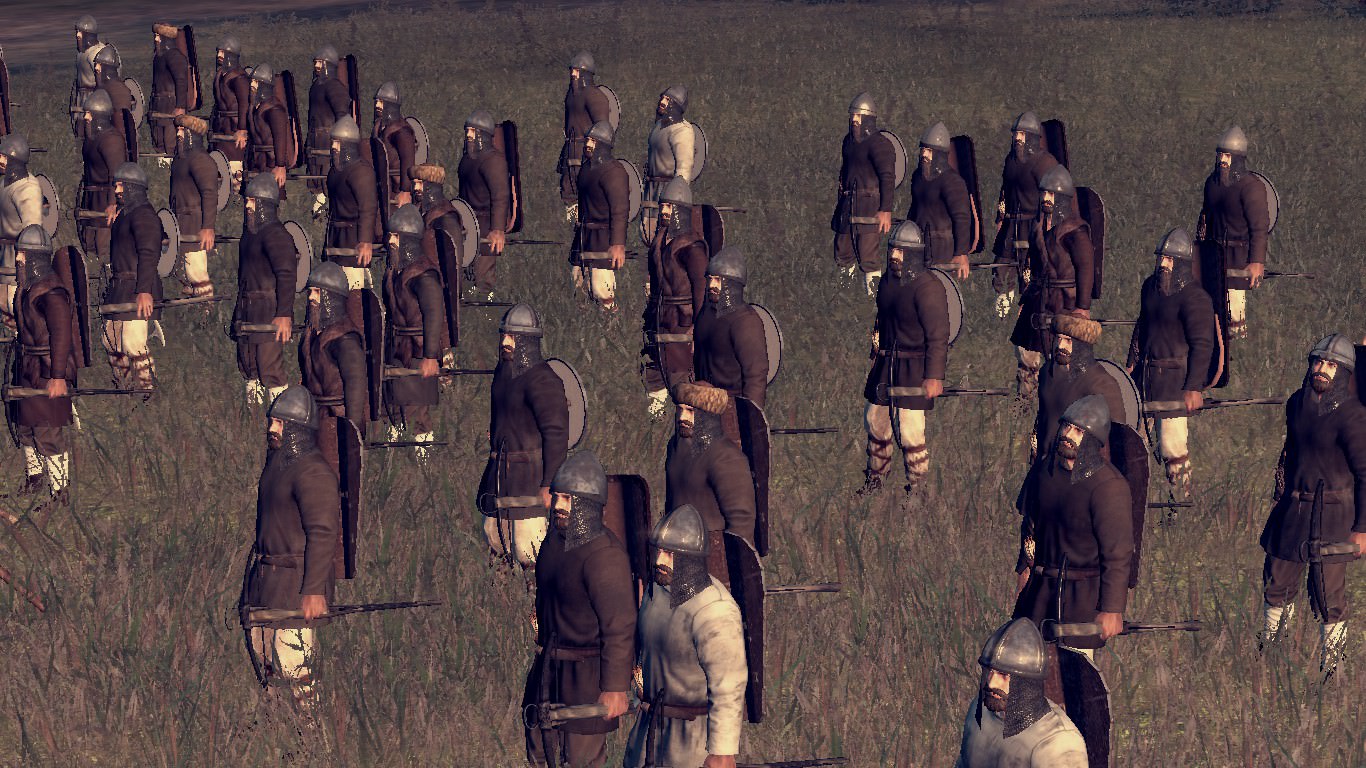 Livonian Auxiliary Crossbowmen (Livonian Order)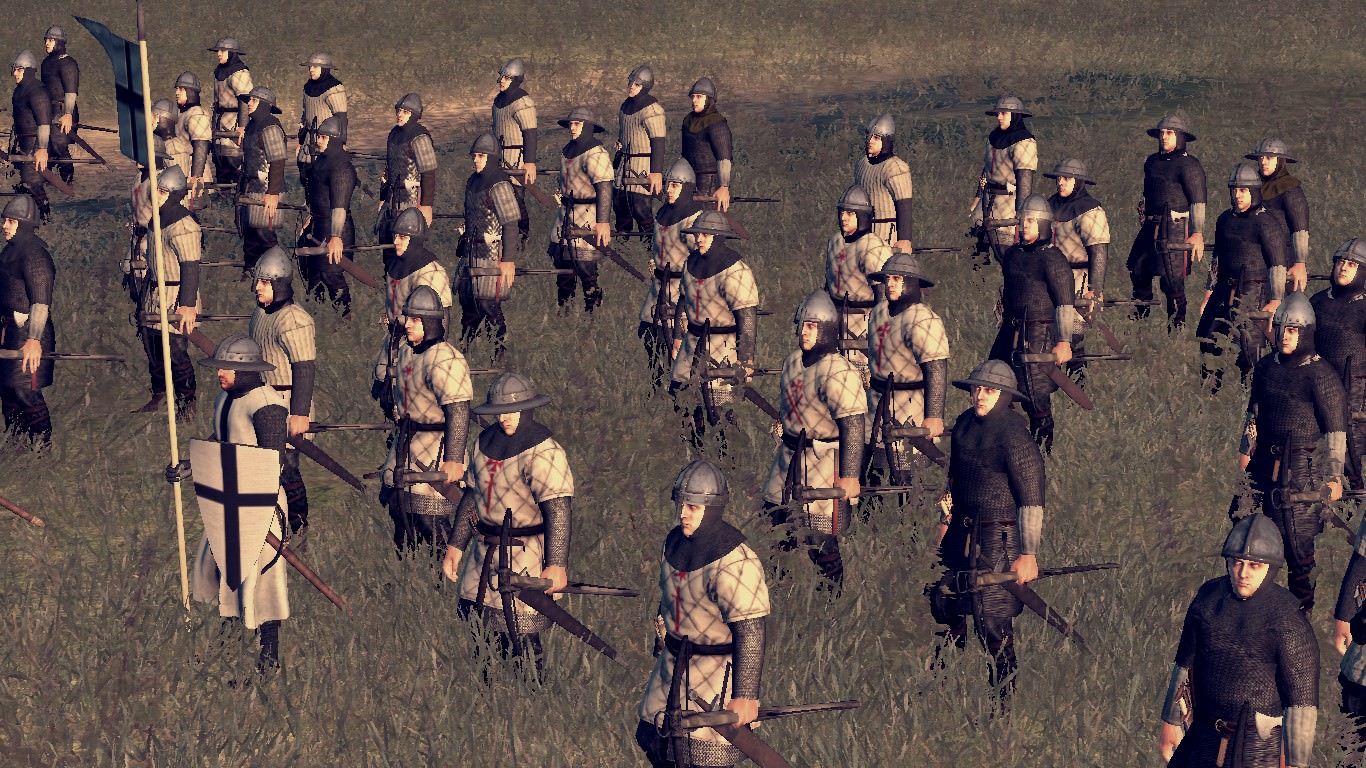 ---Melee Units---

Pogesanian Raiders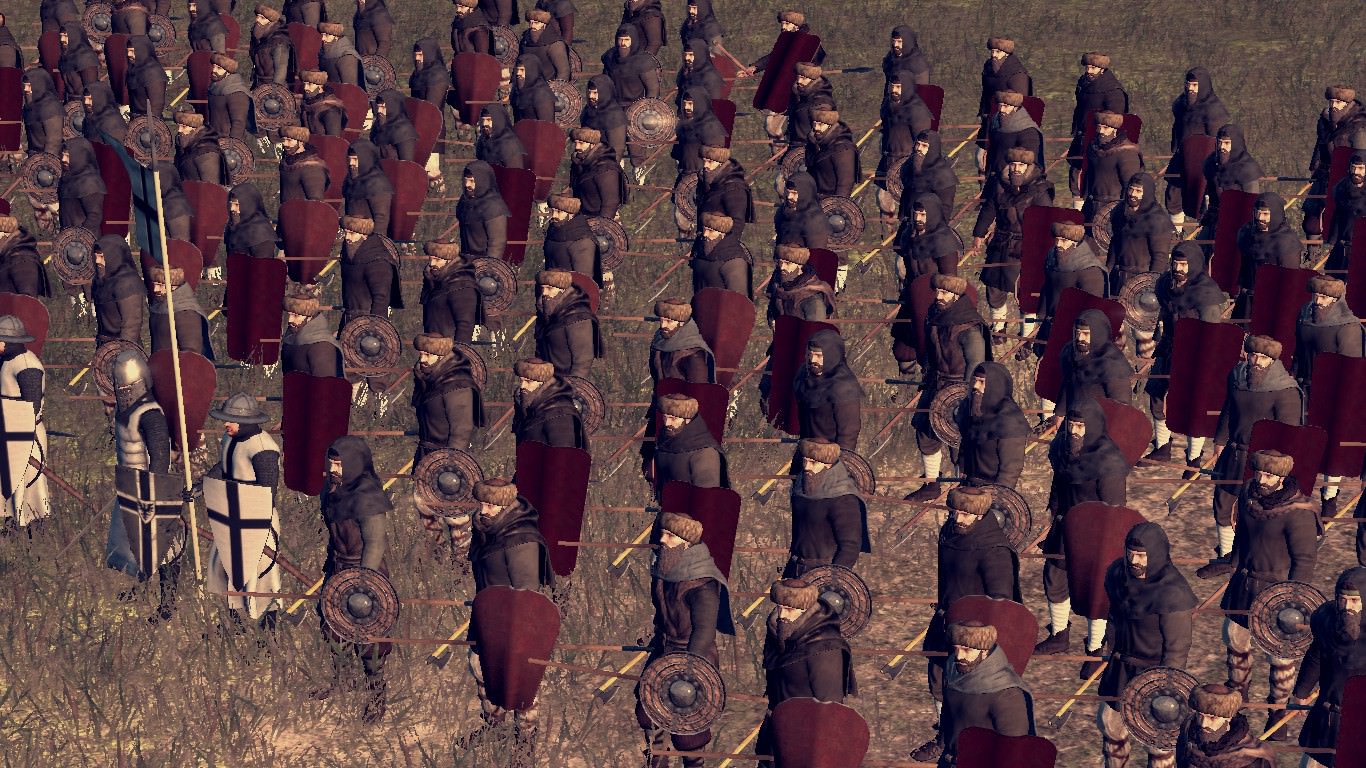 Militia Spearmen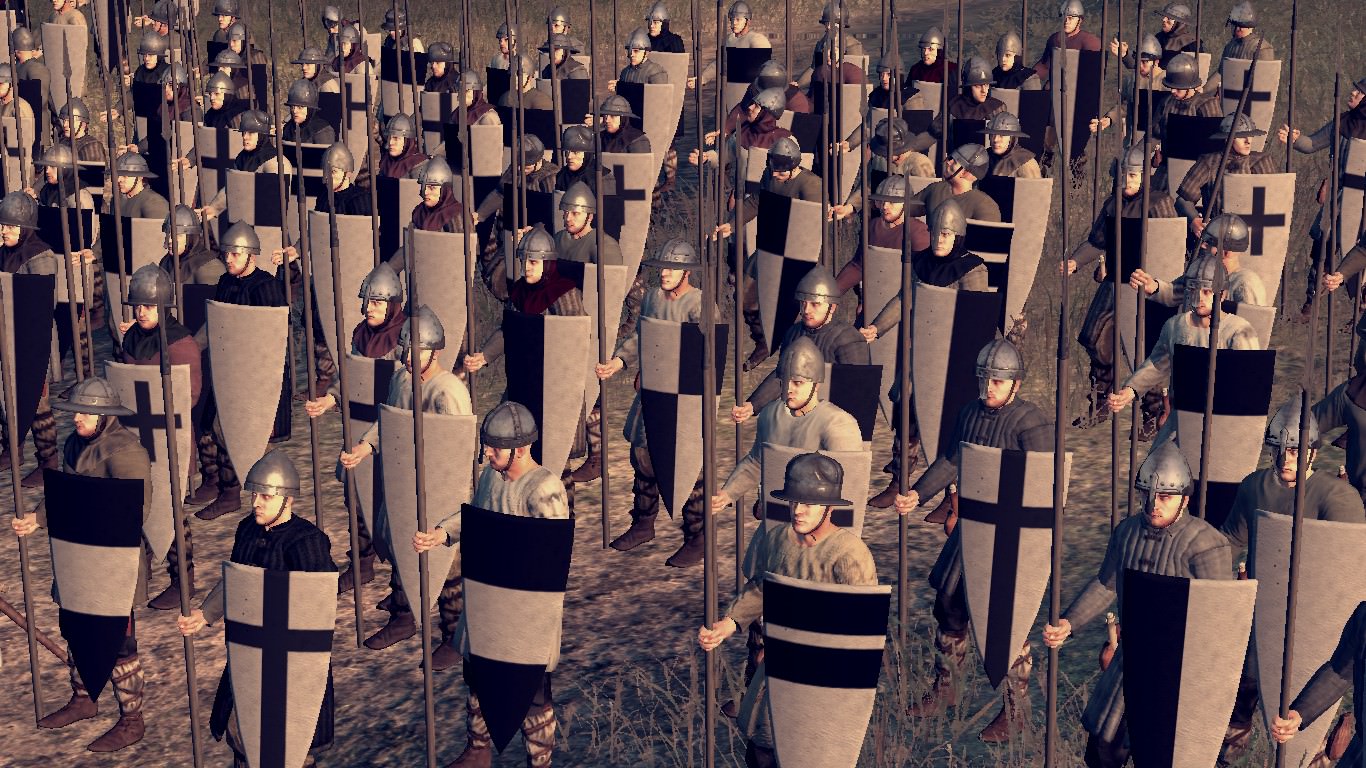 Spearmen Sergeants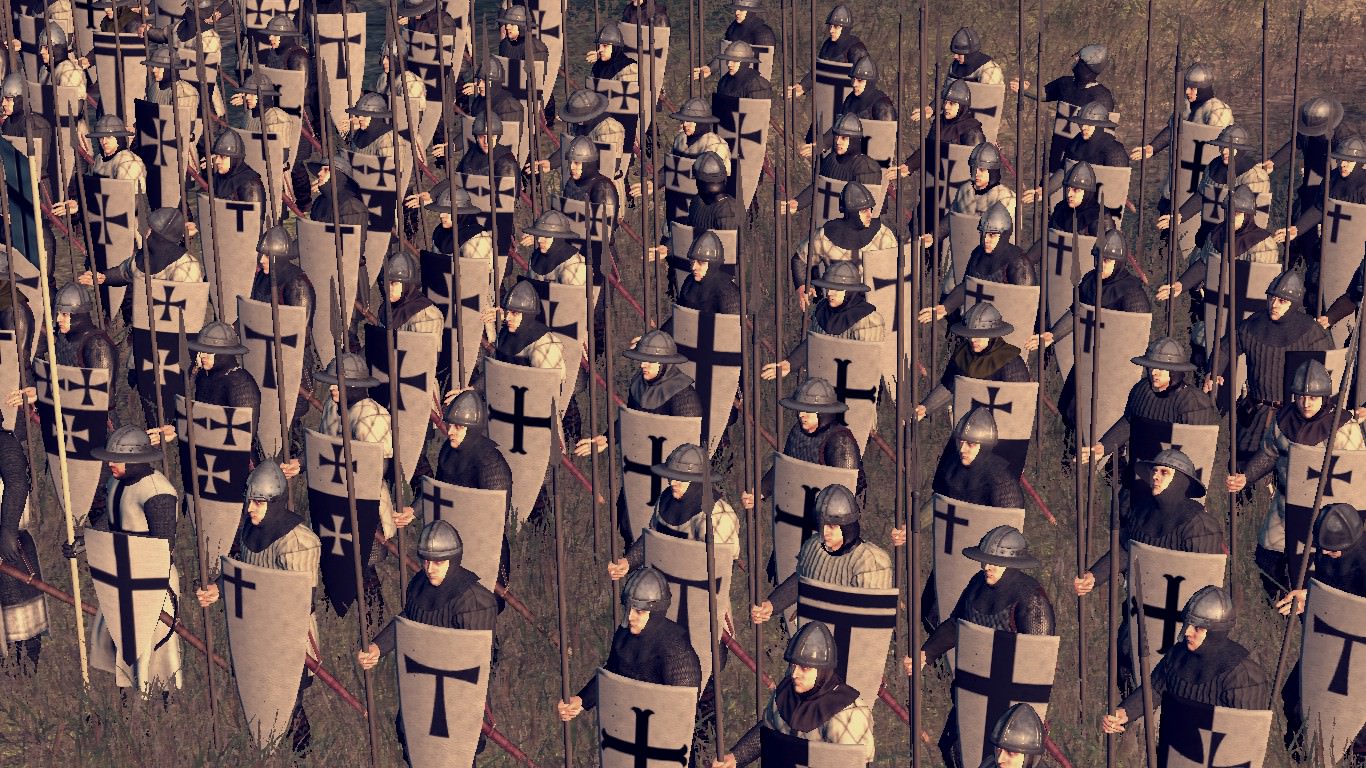 Heavy Axe Sergeants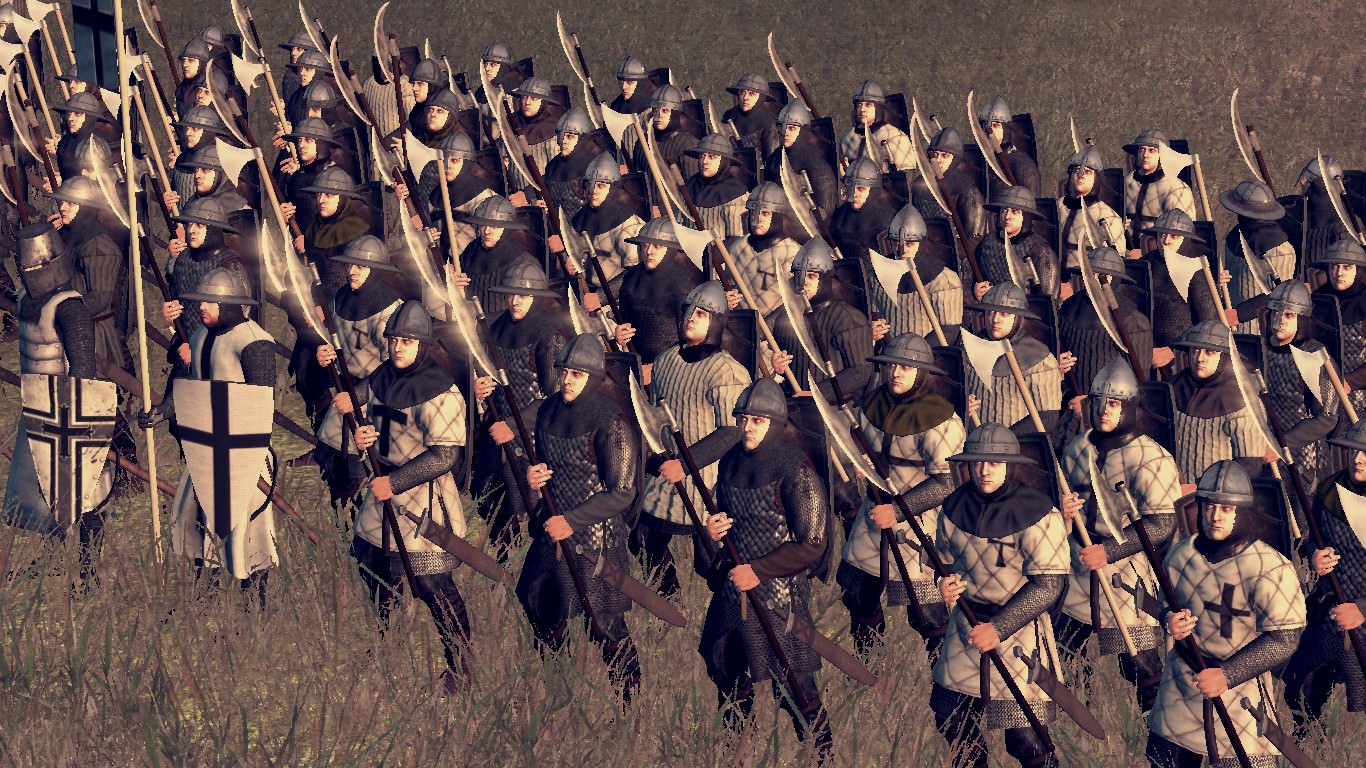 Samlander Swordsmen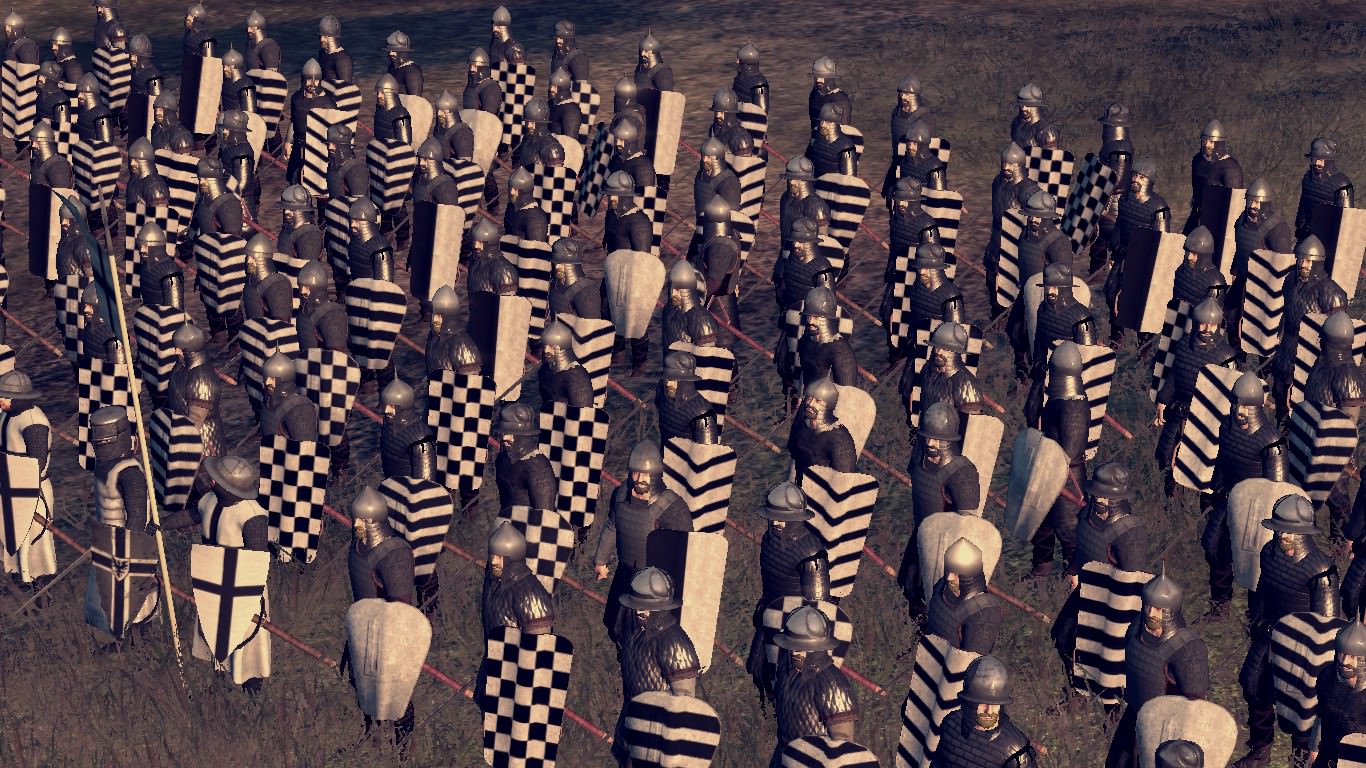 Sword Brother Sergeants




---Cavalry Units---

Sudovian Skirmisher Cavalry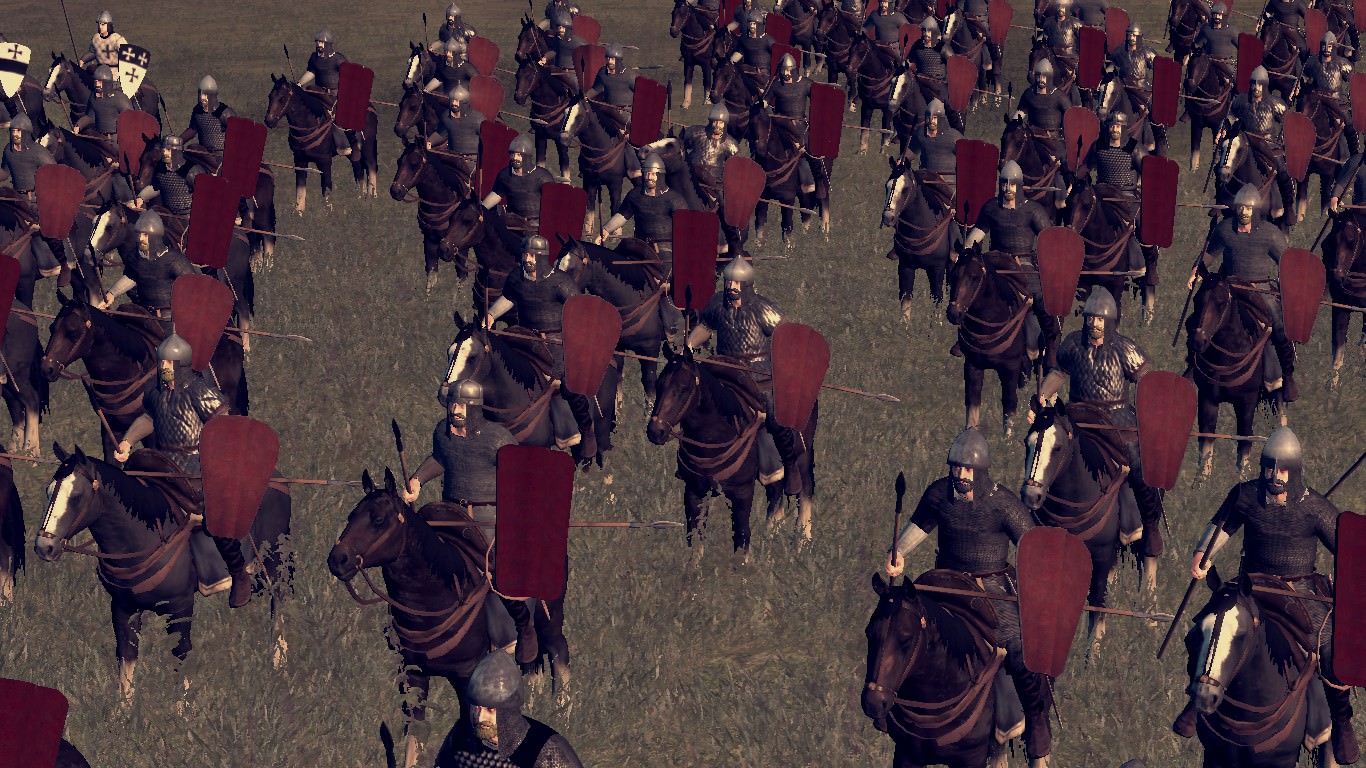 Mounted Sergeants Crossbowmen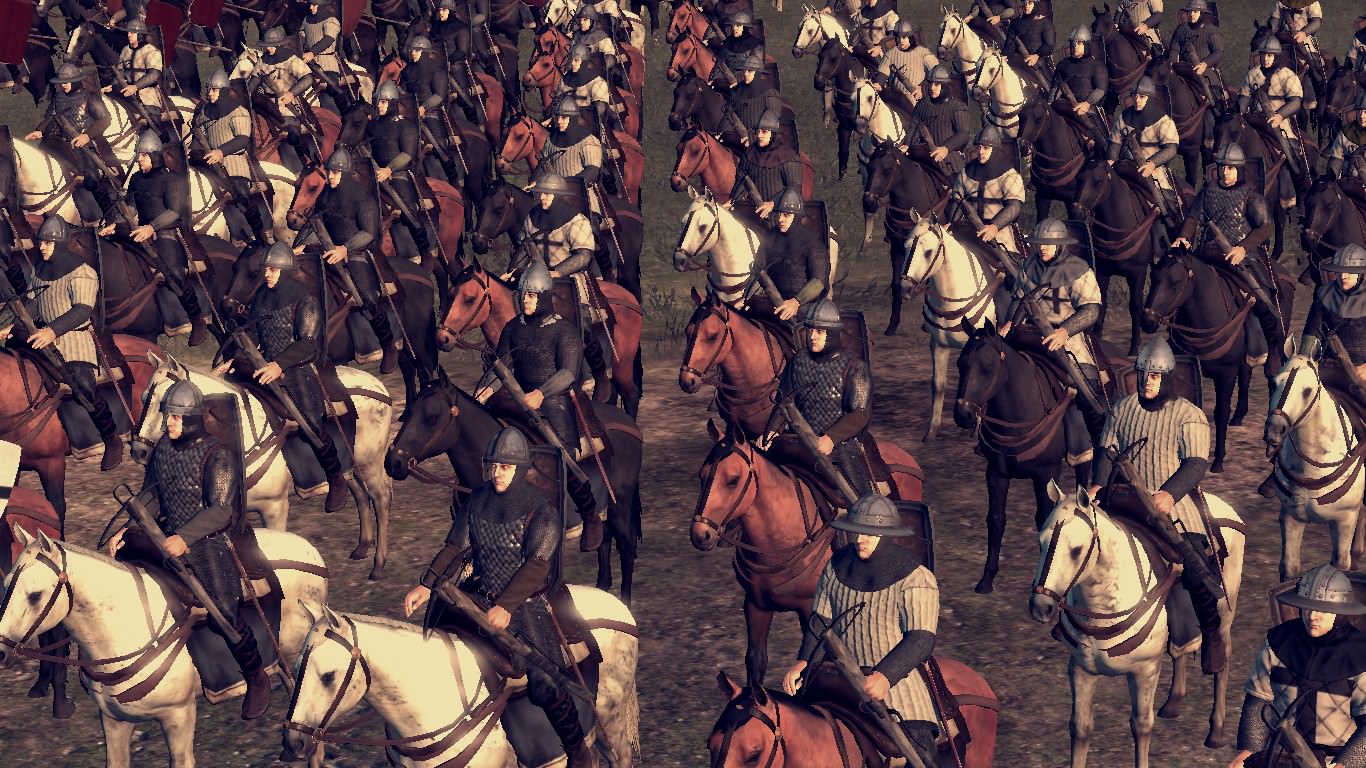 Mounted Sergeants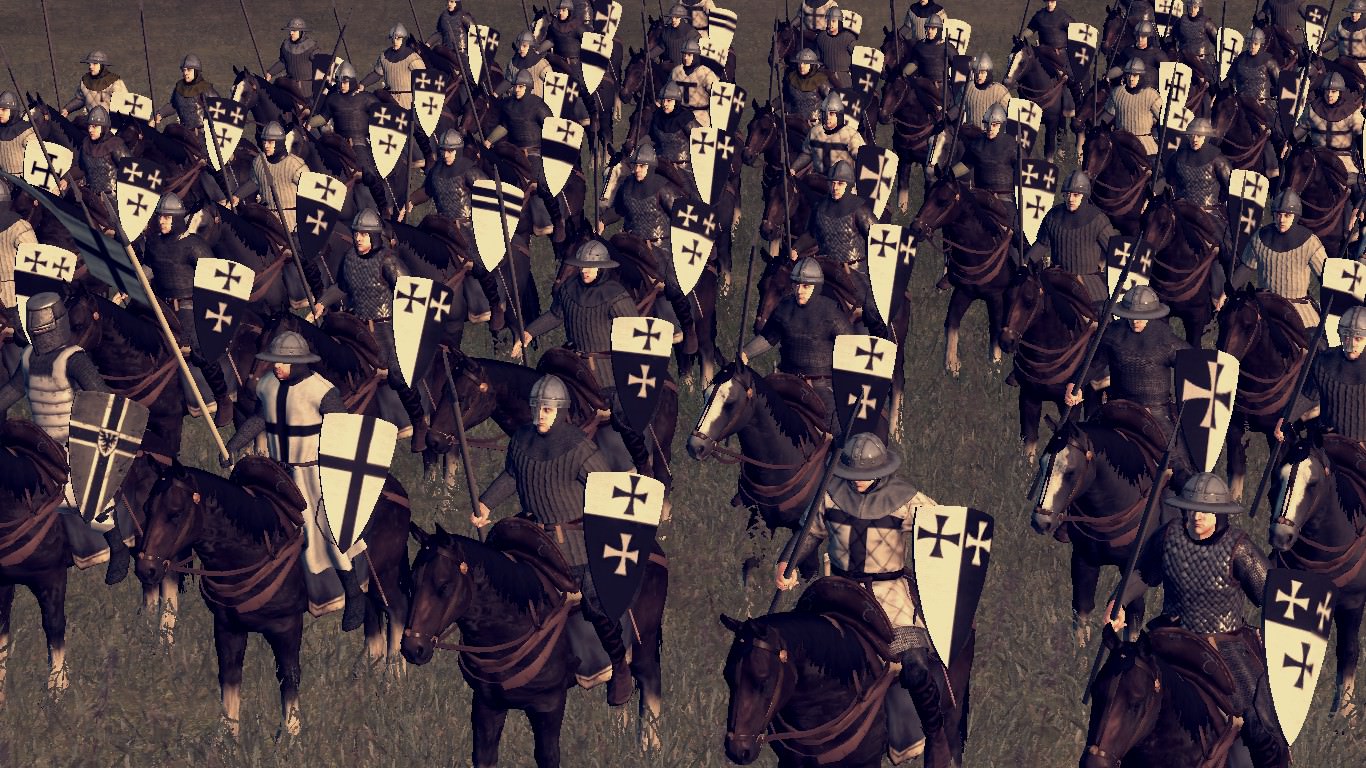 Sergeant Brothers (Sariantbruder)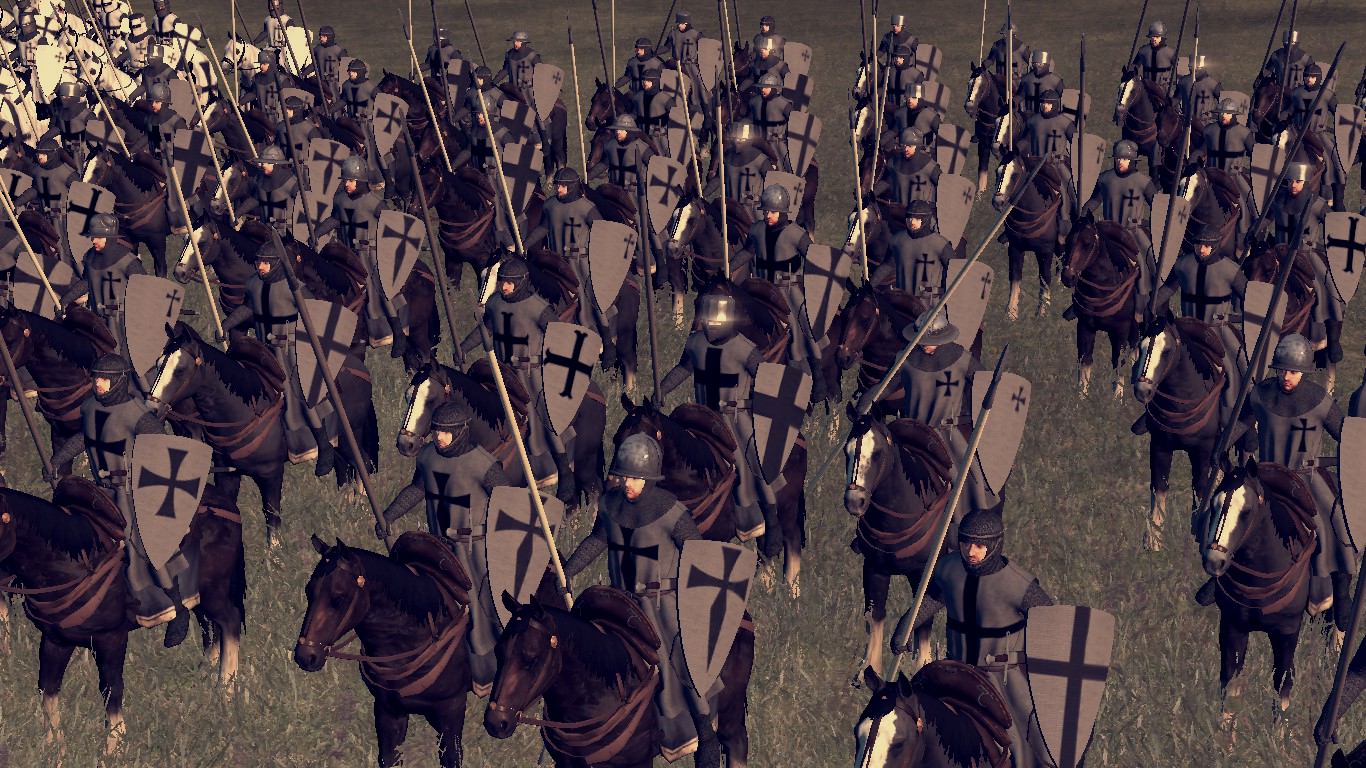 Sword Brothers (Swertbruder)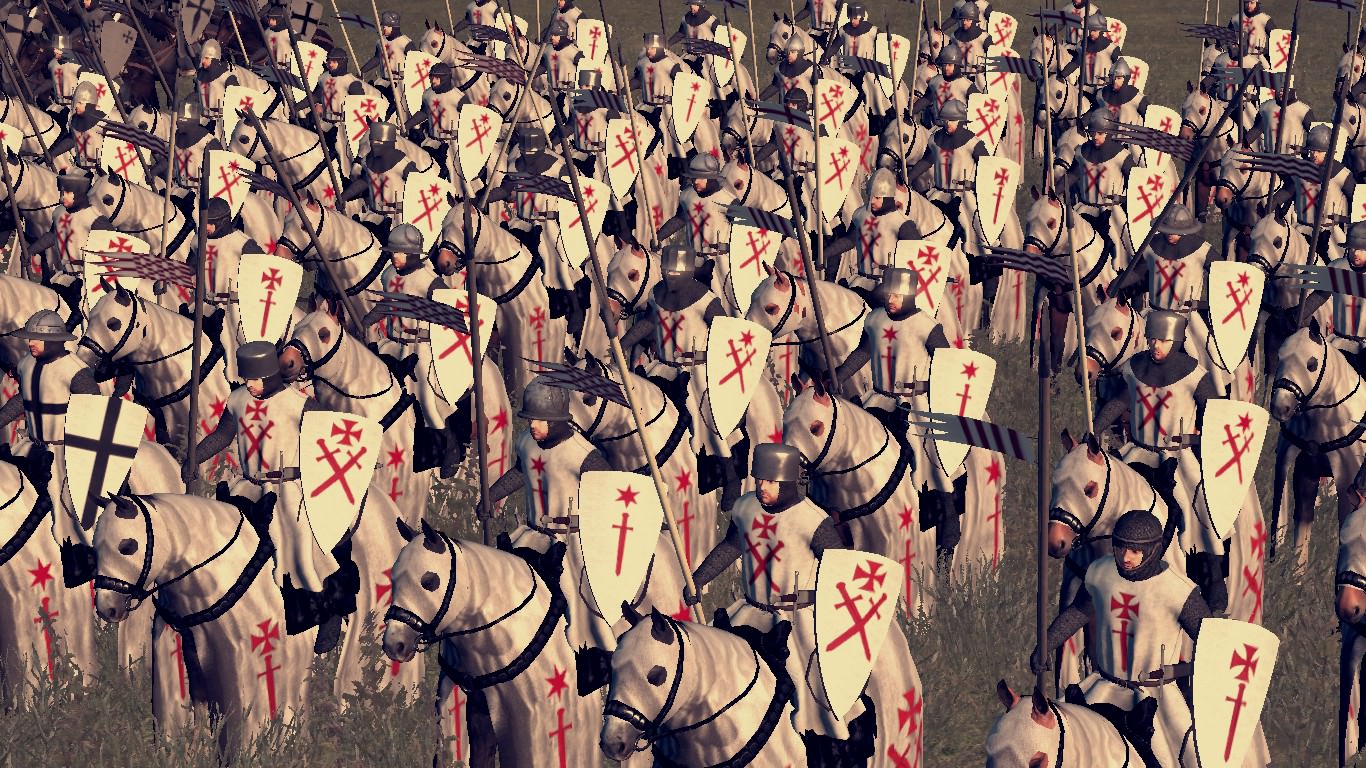 Knight Brothers (Ritterbruder)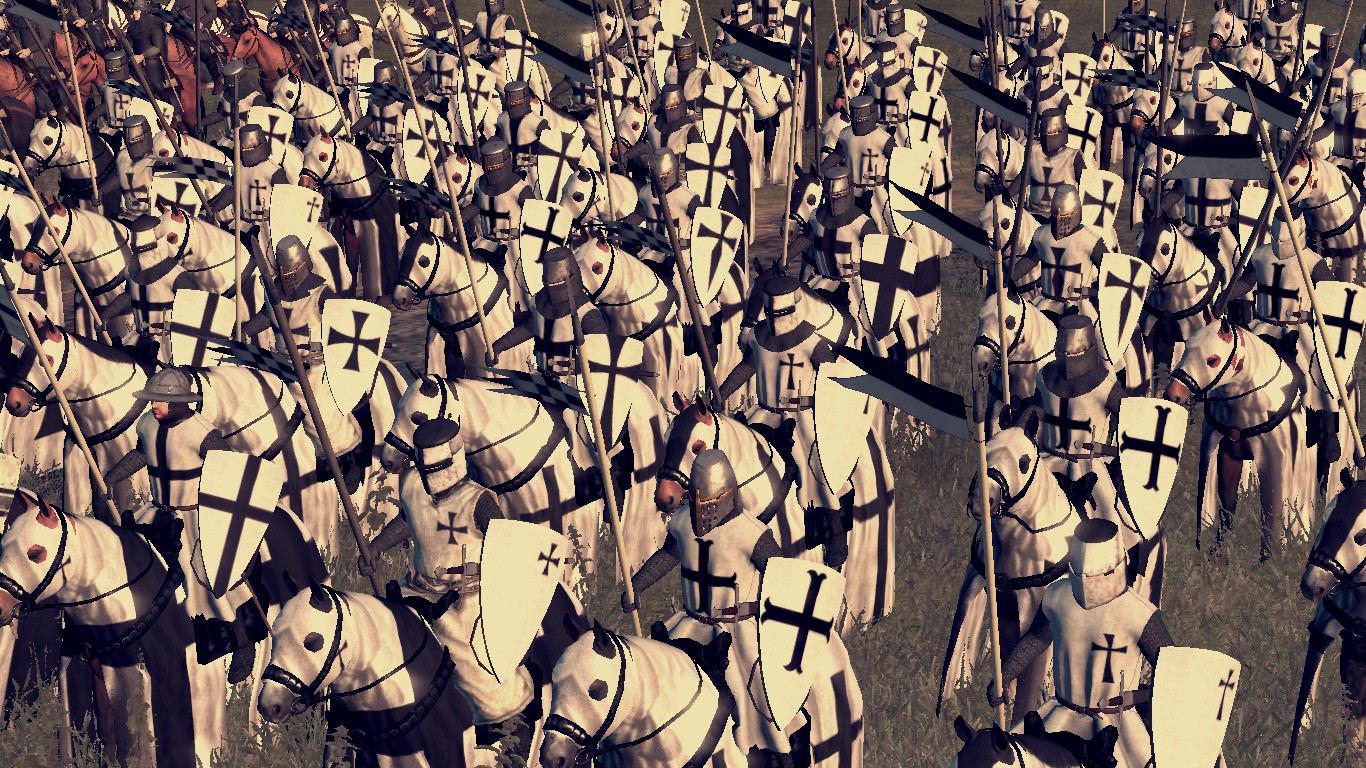 The Grandmaster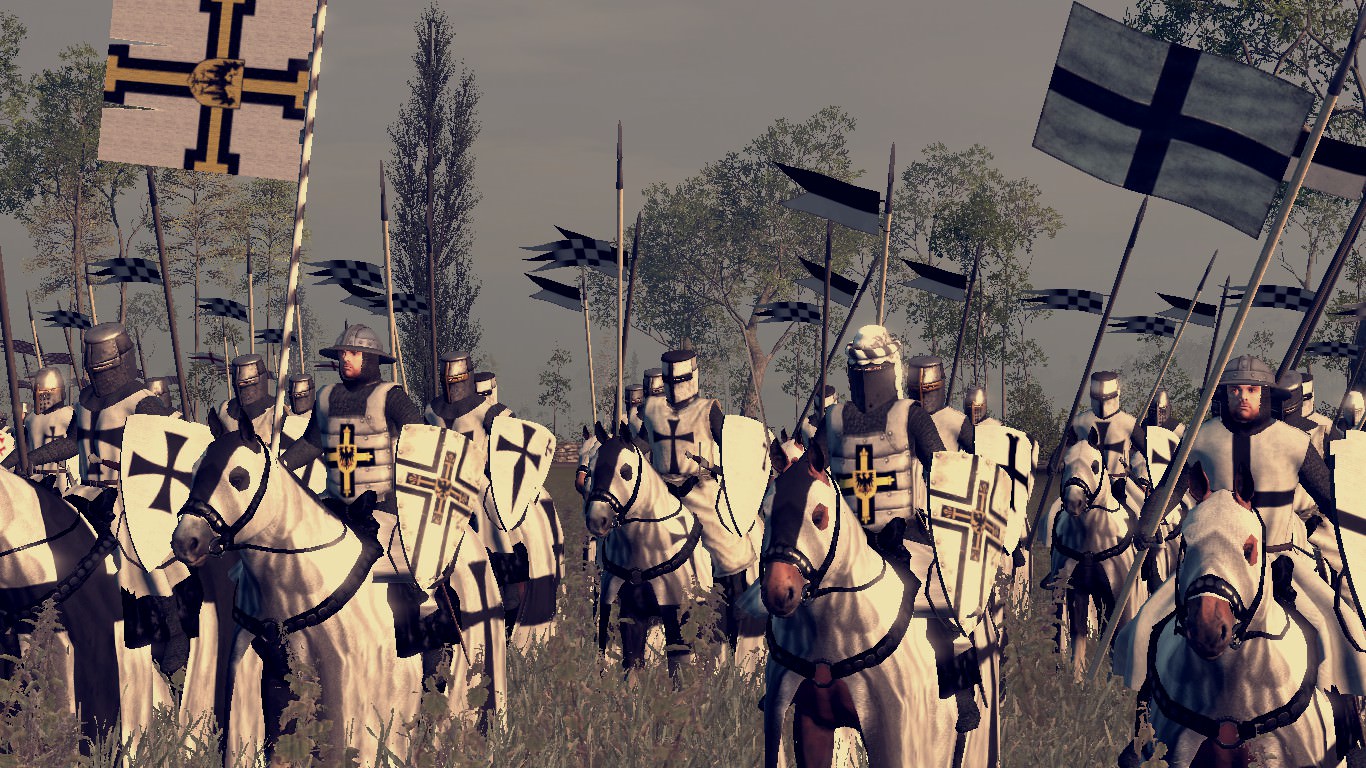 Tier 2

---Missile Units---

Prussian Archers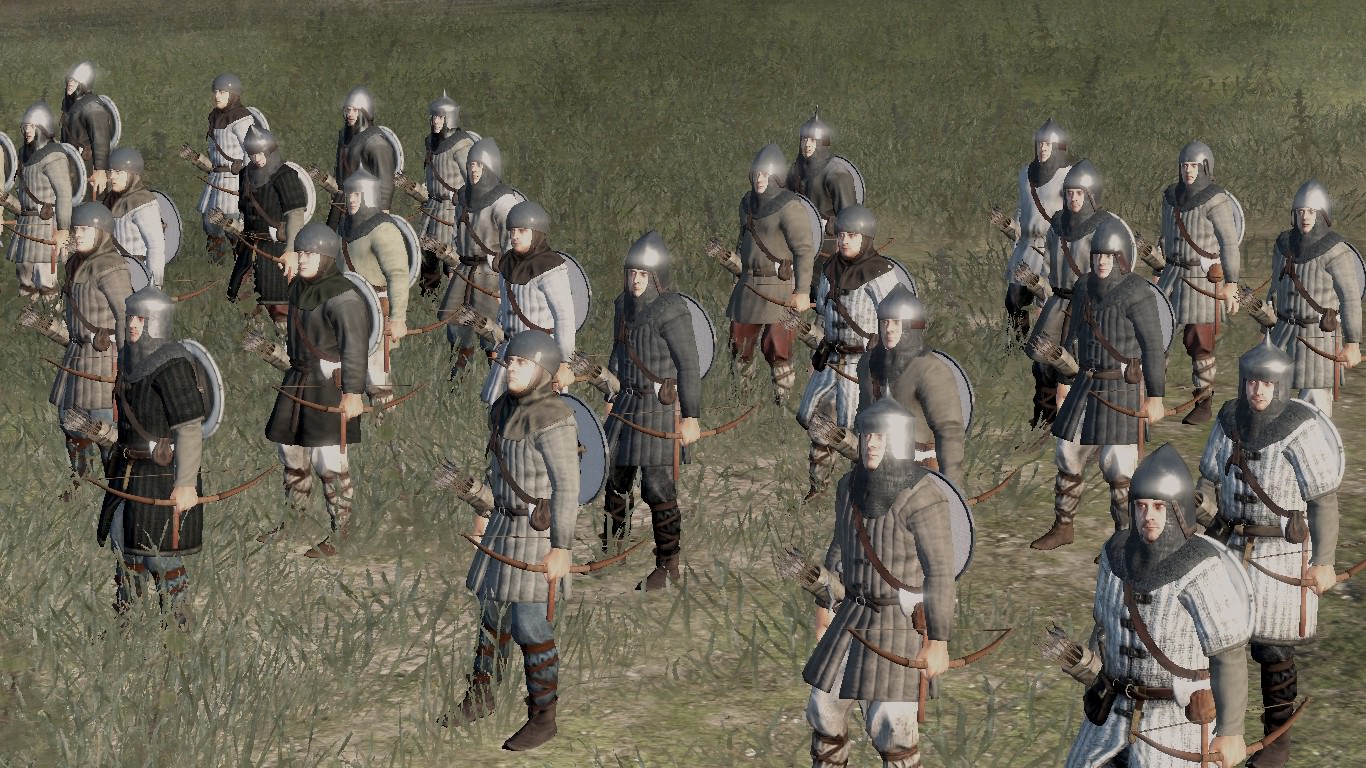 Levy Crossbowmen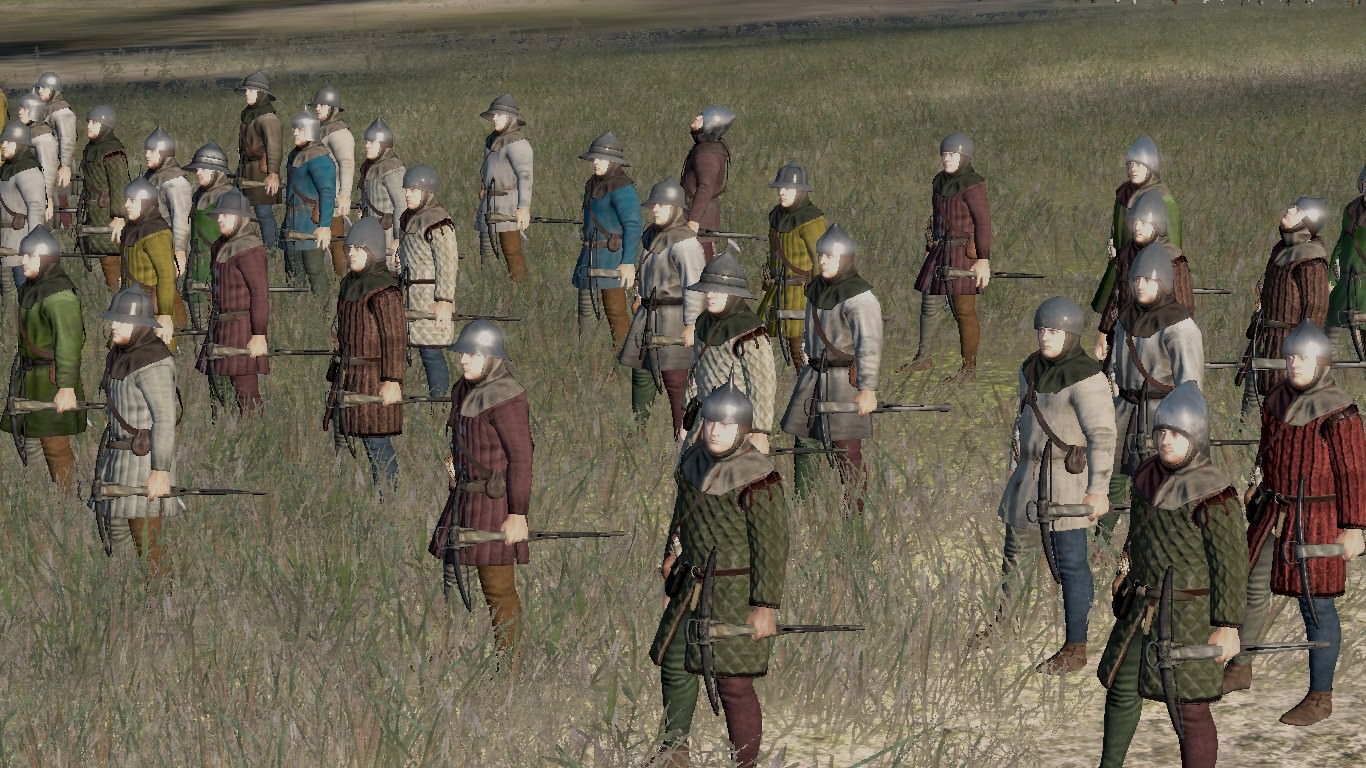 Communal Pavise Crossbowmen




---Melee Units---

Pogesanian Raiders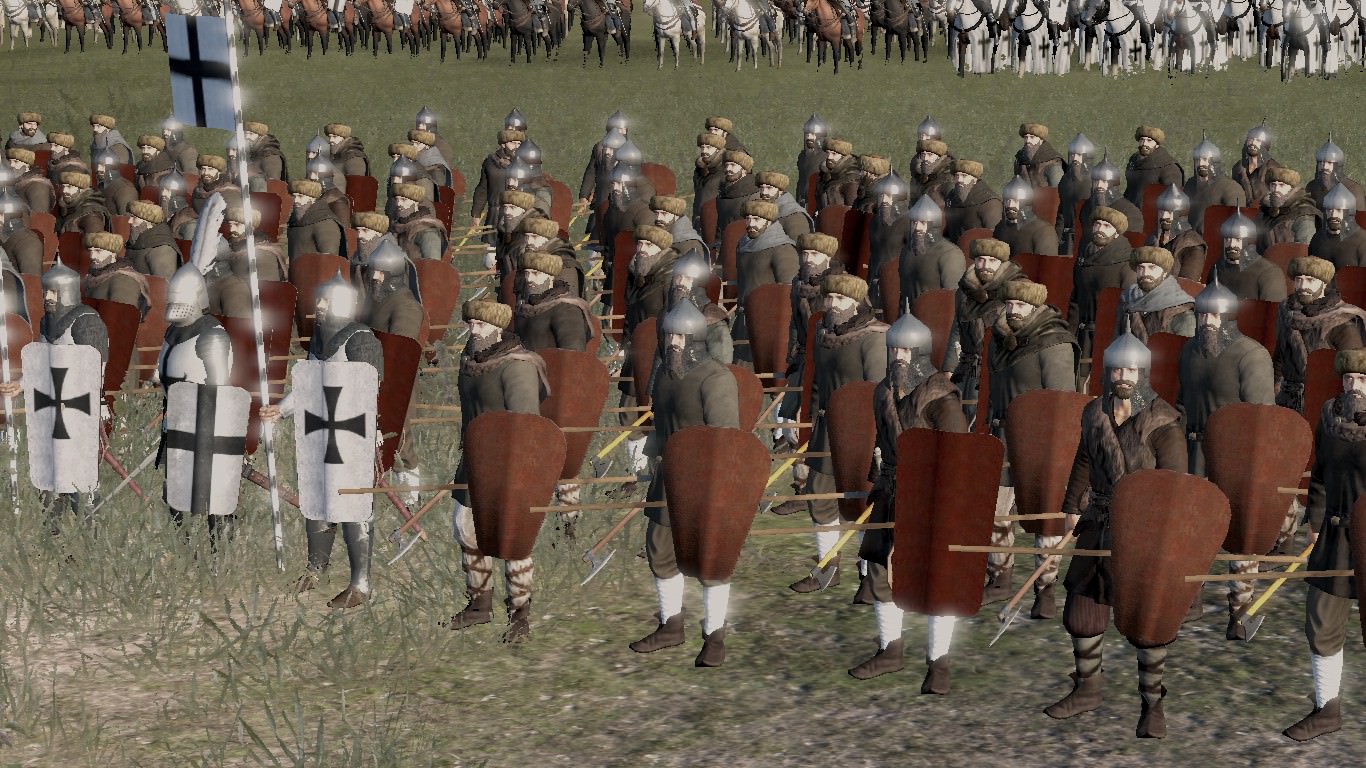 Levy Spearmen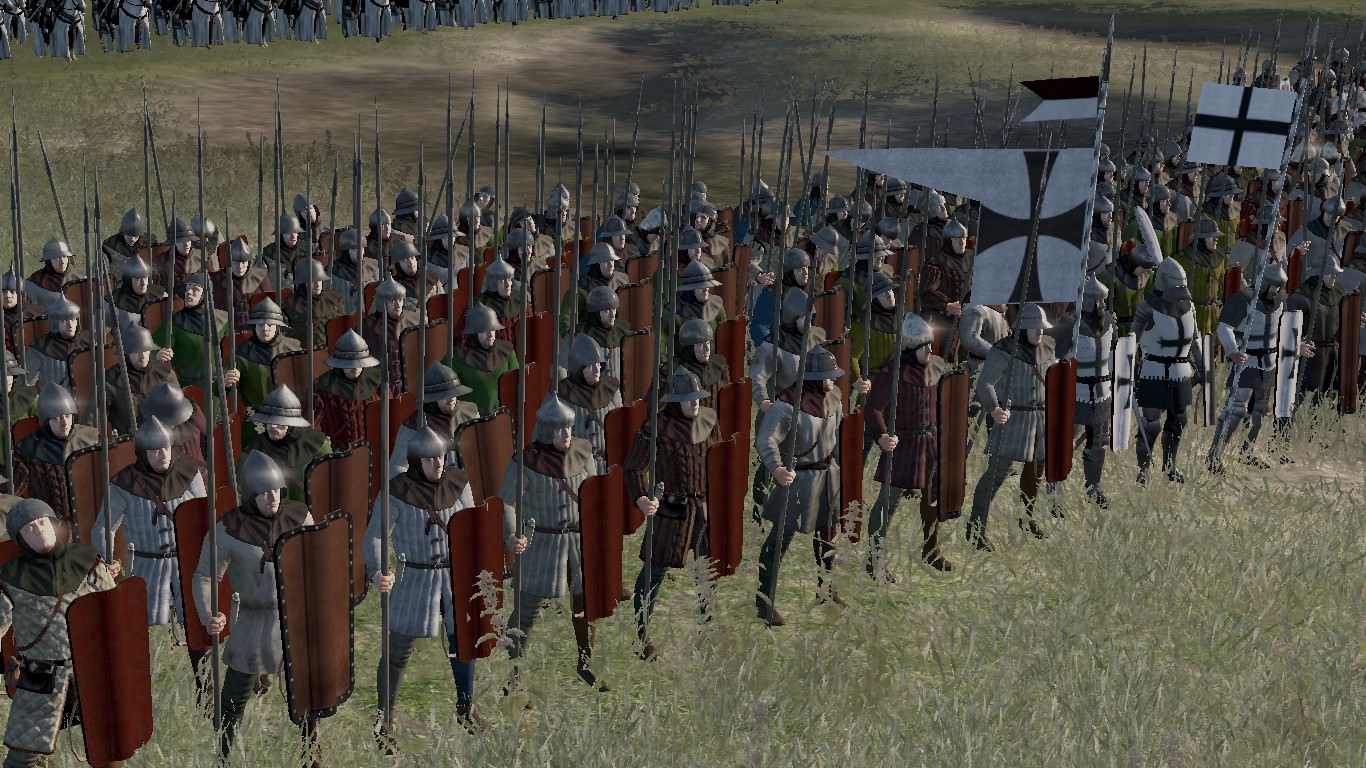 Communal Pavise Spearmen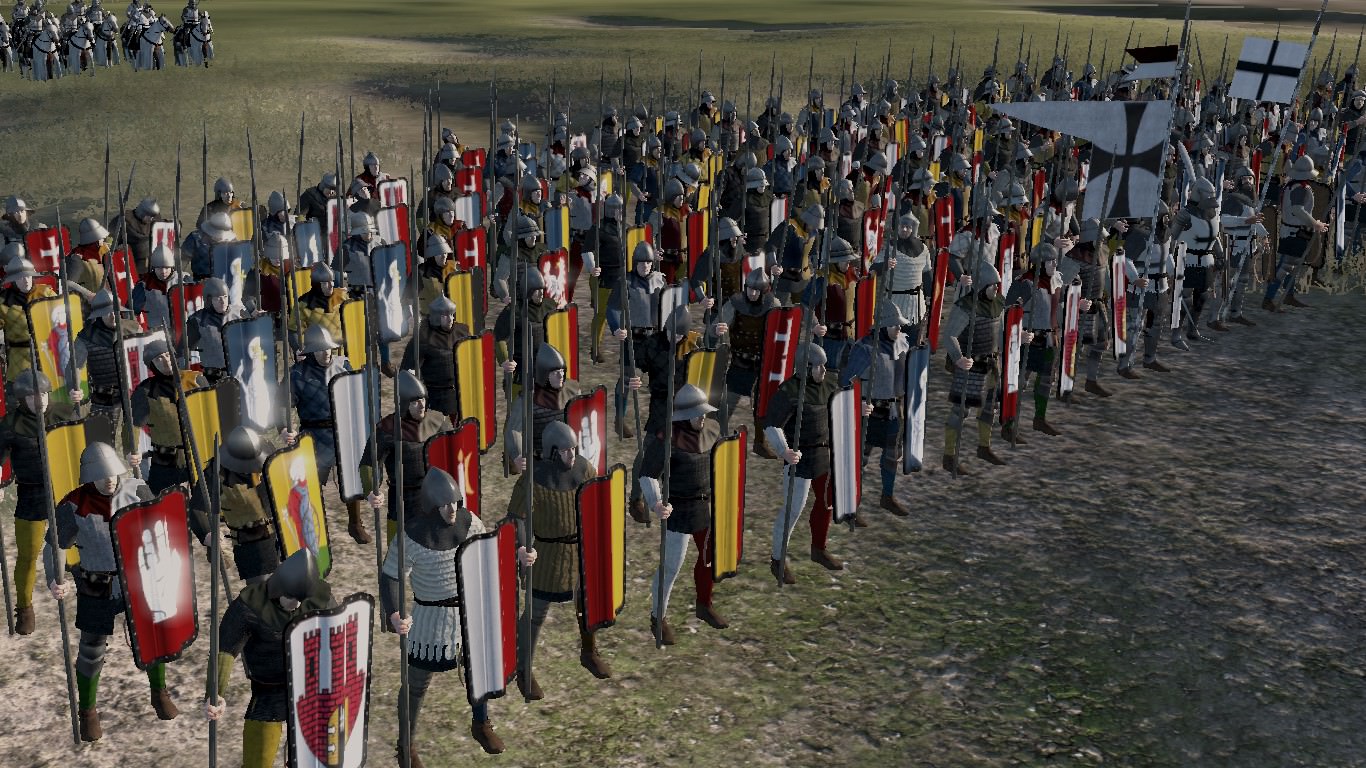 Halbbruder Pavise Spearmen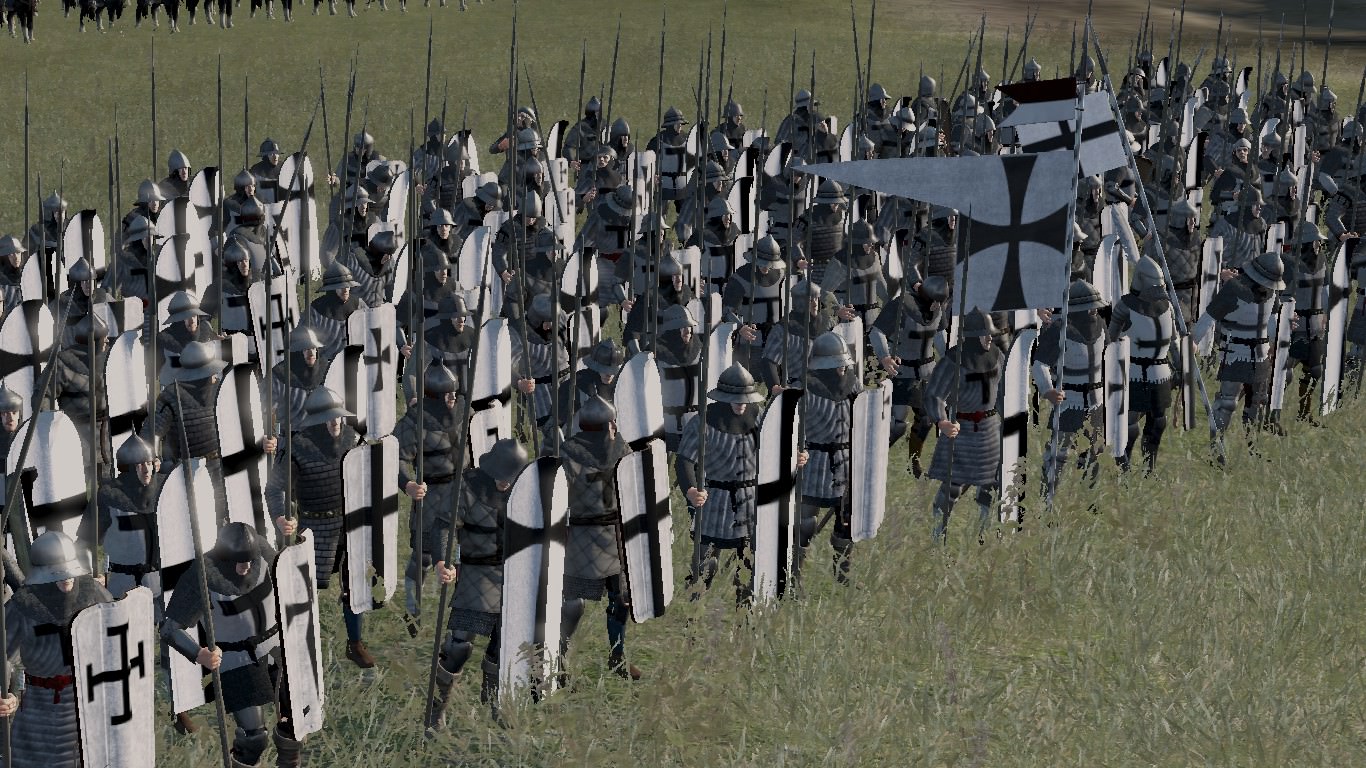 Communal Voulgiers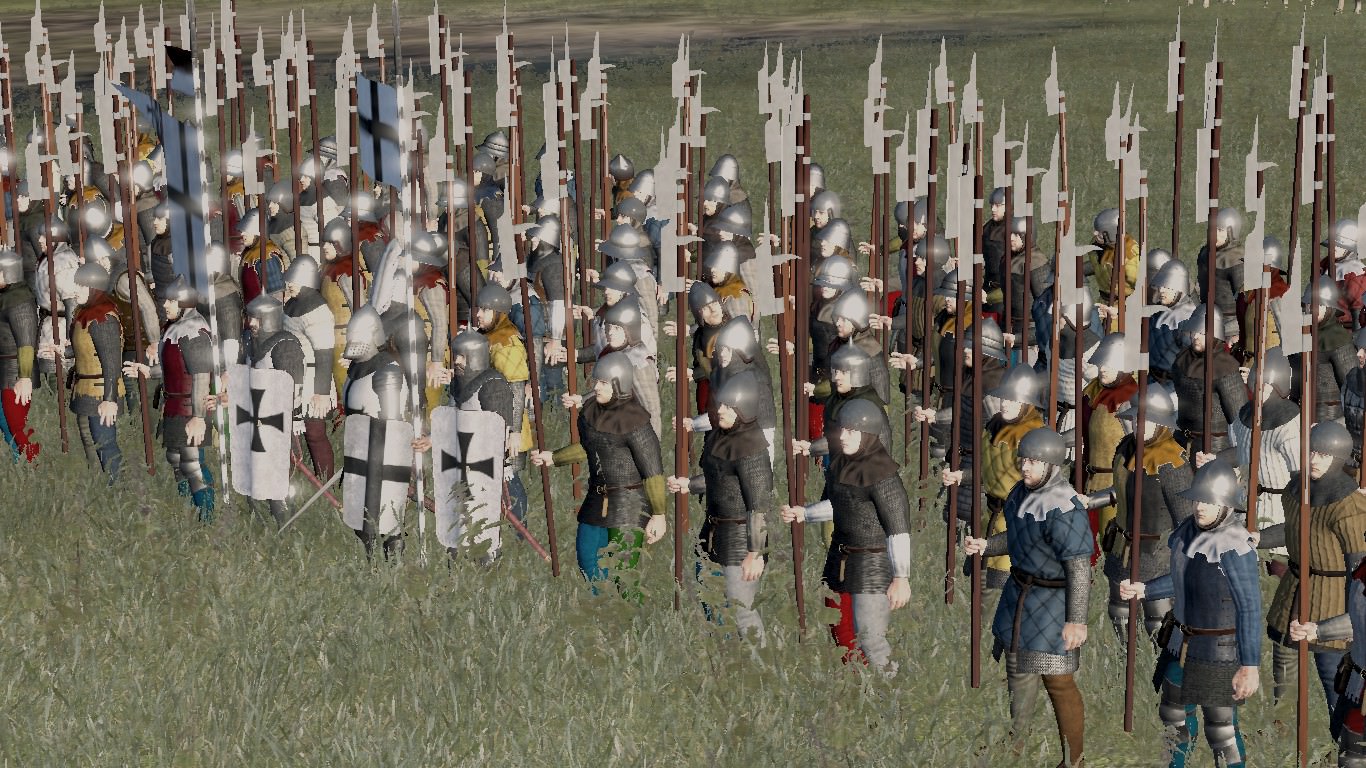 Samlander Swordsmen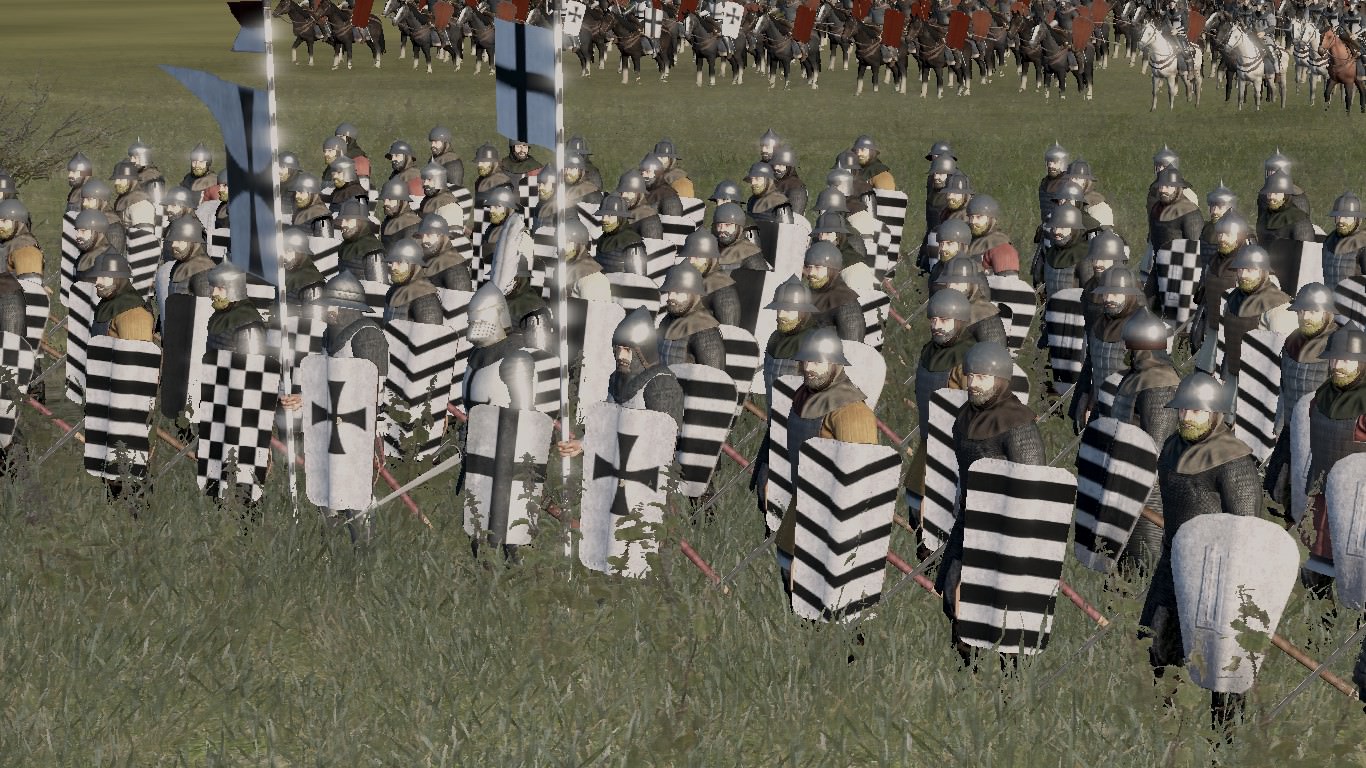 Halbbruder Heavy Axemen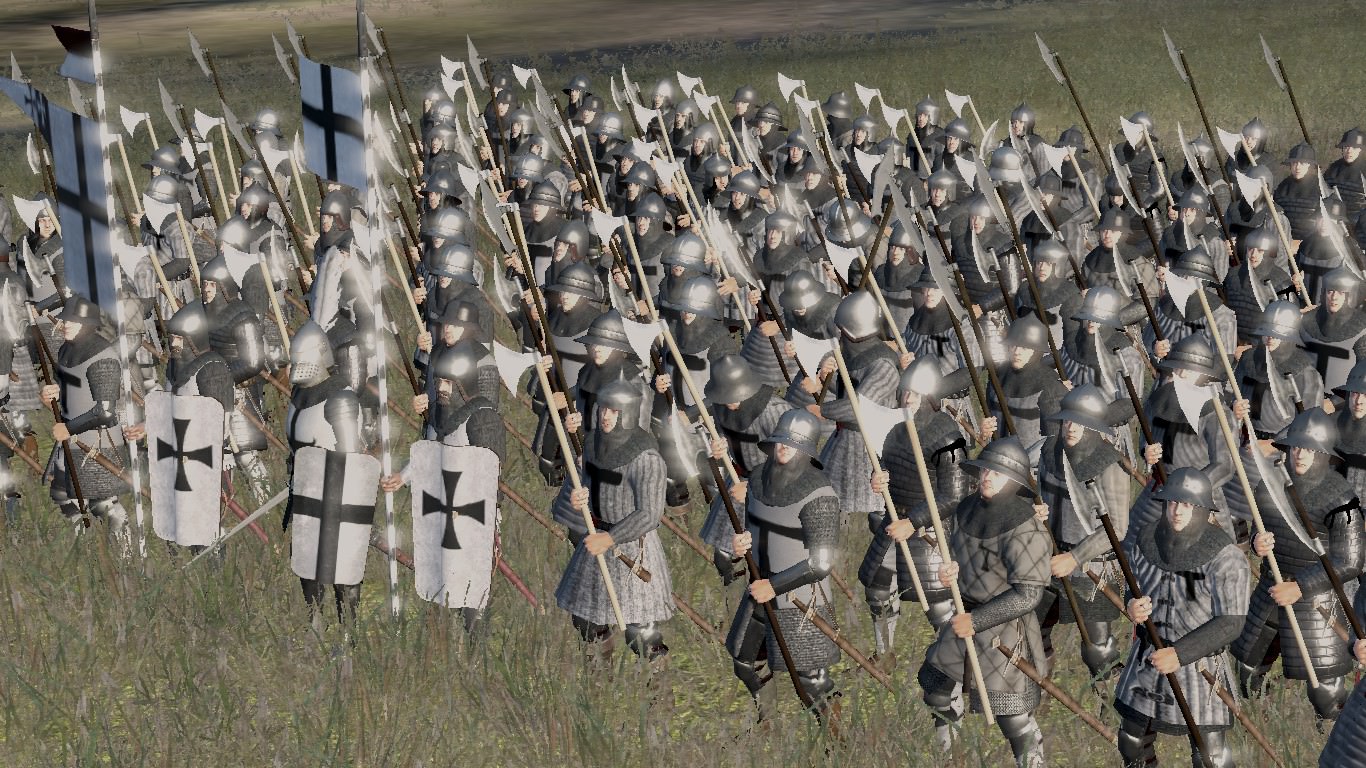 ---Cavalry Units---

Sudovian Skirmisher Cavalry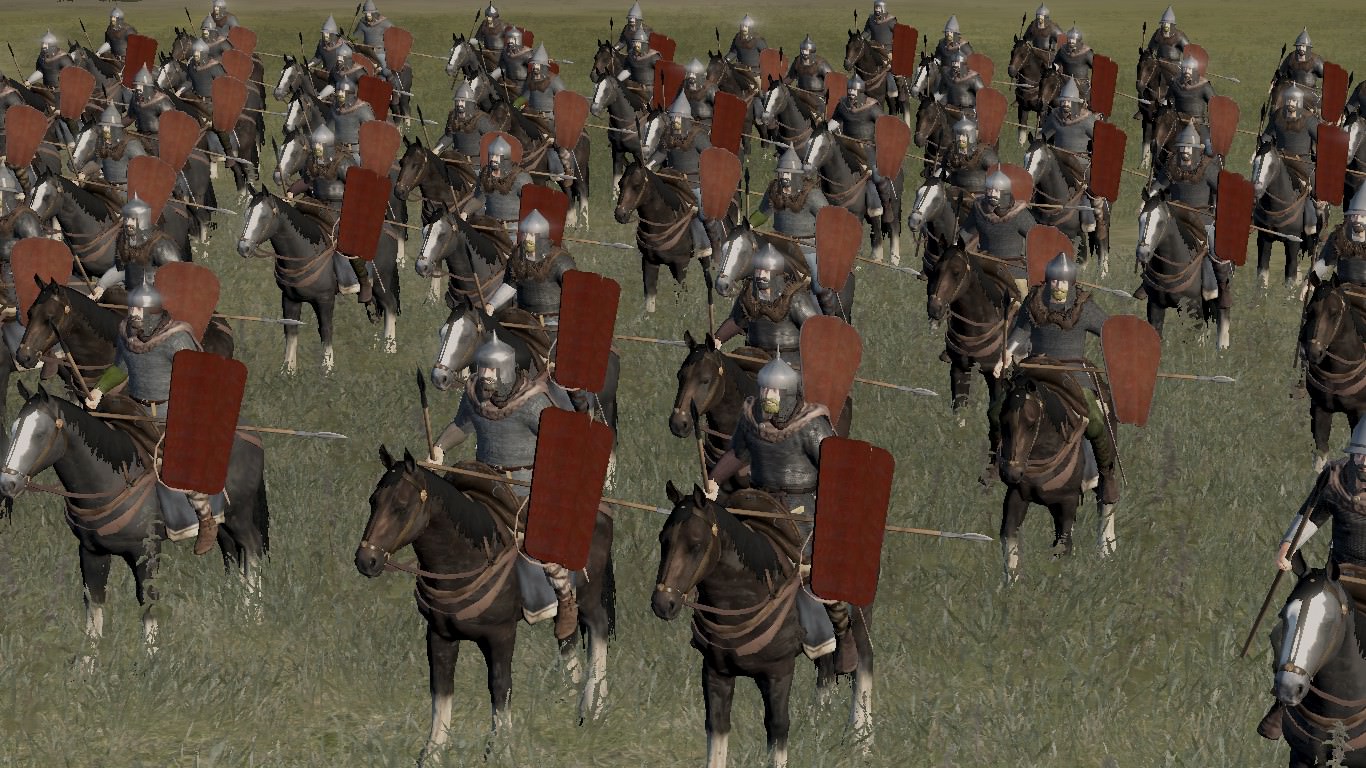 Mounted Halbbruder Crossbowmen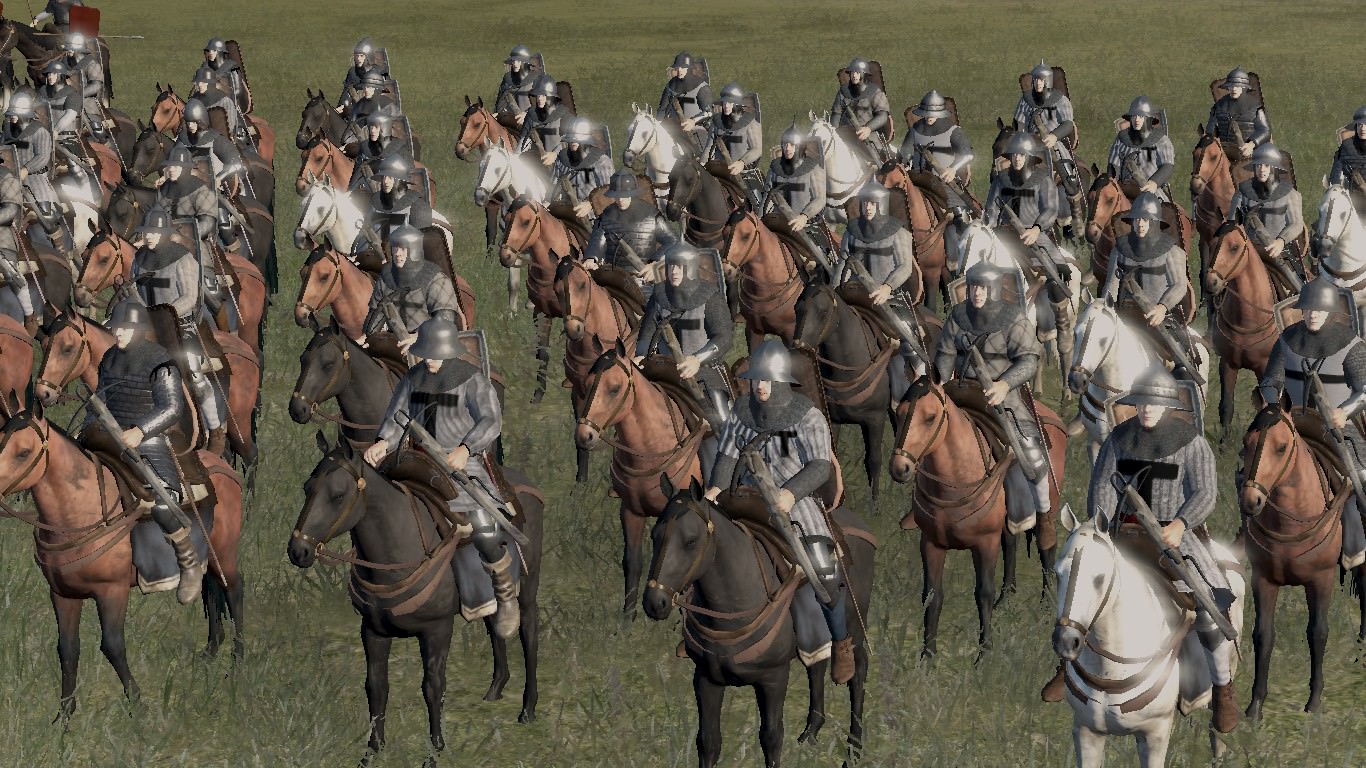 Mounted Halbbruder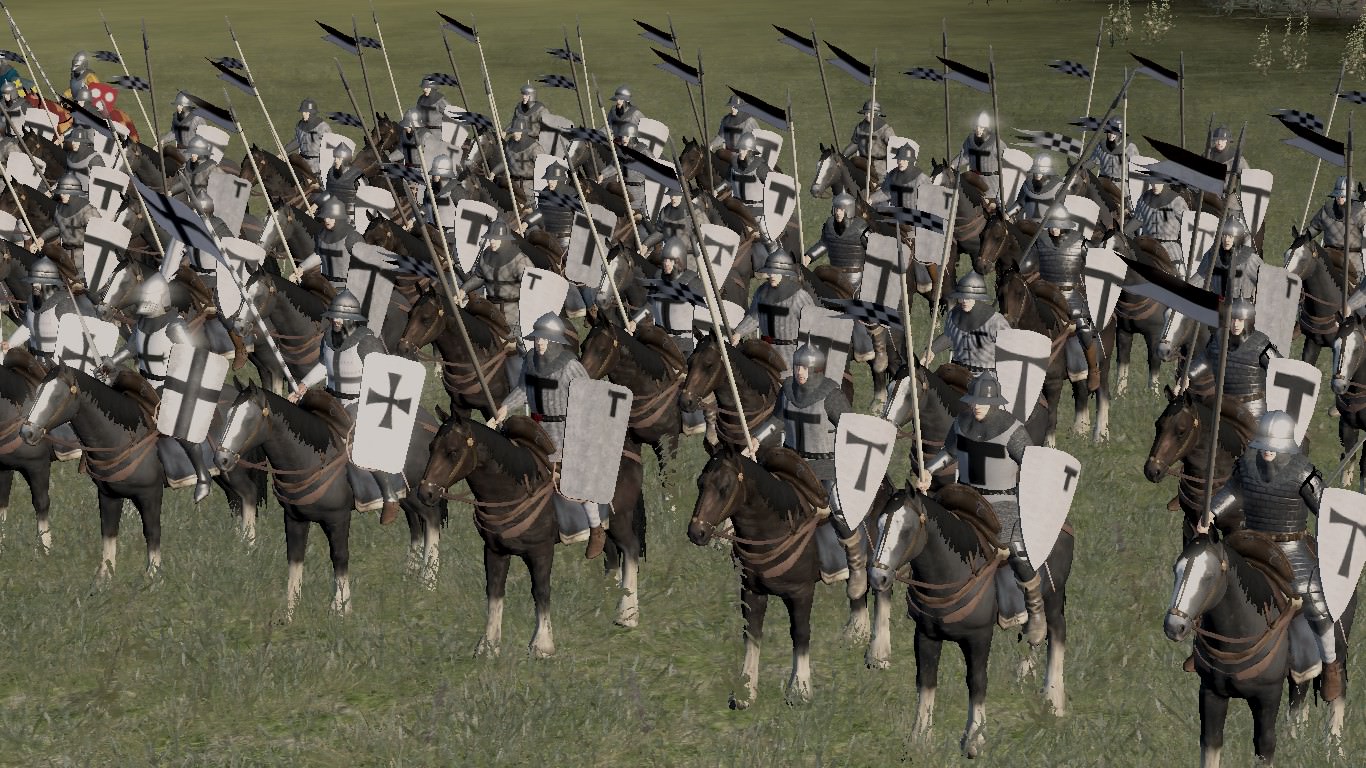 Reisige Knights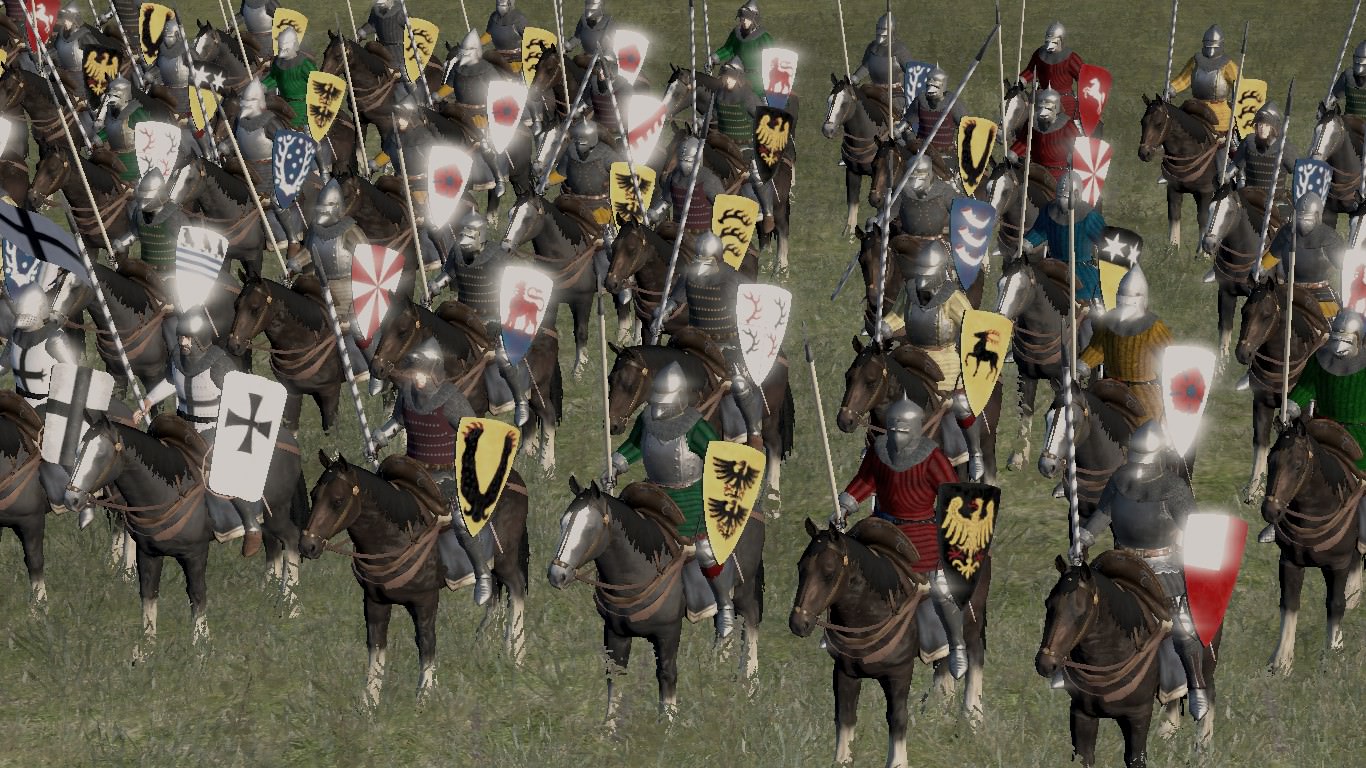 Mitbruder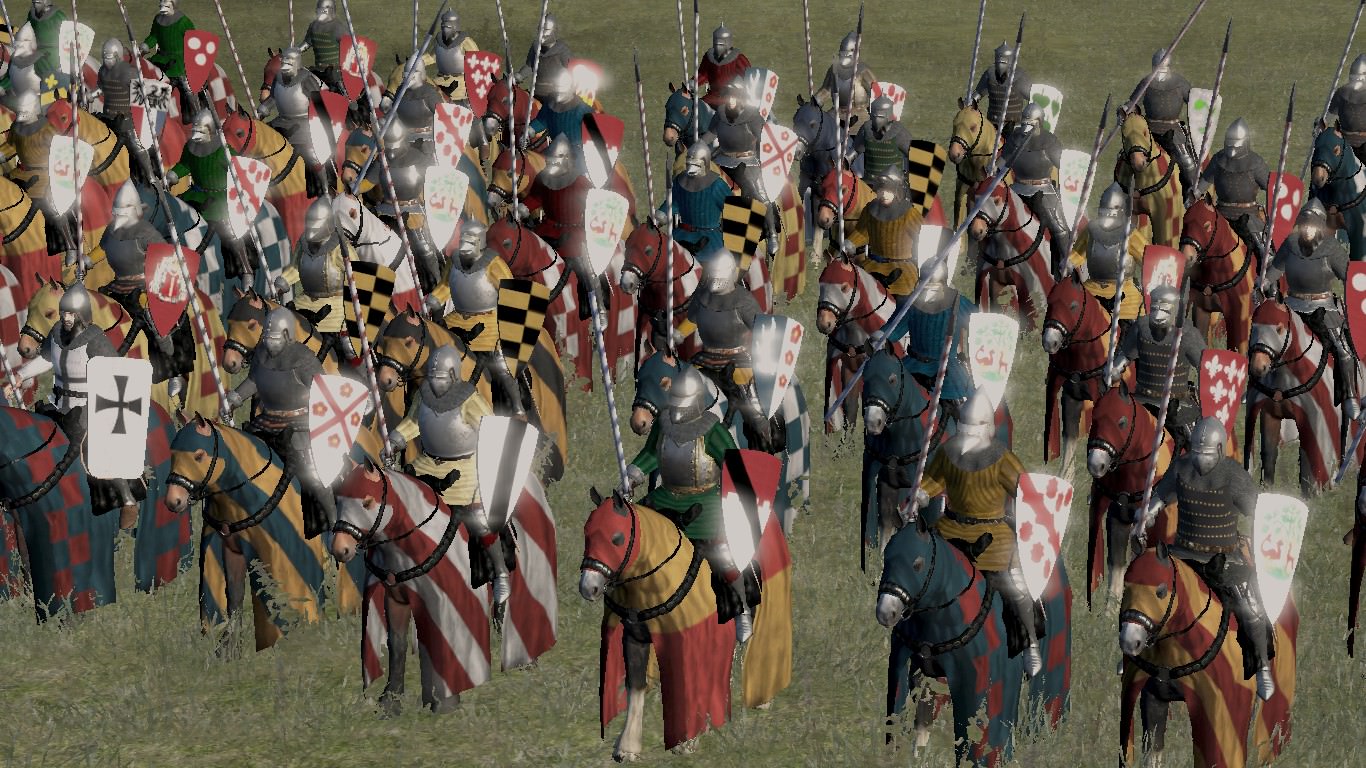 Ritterbruder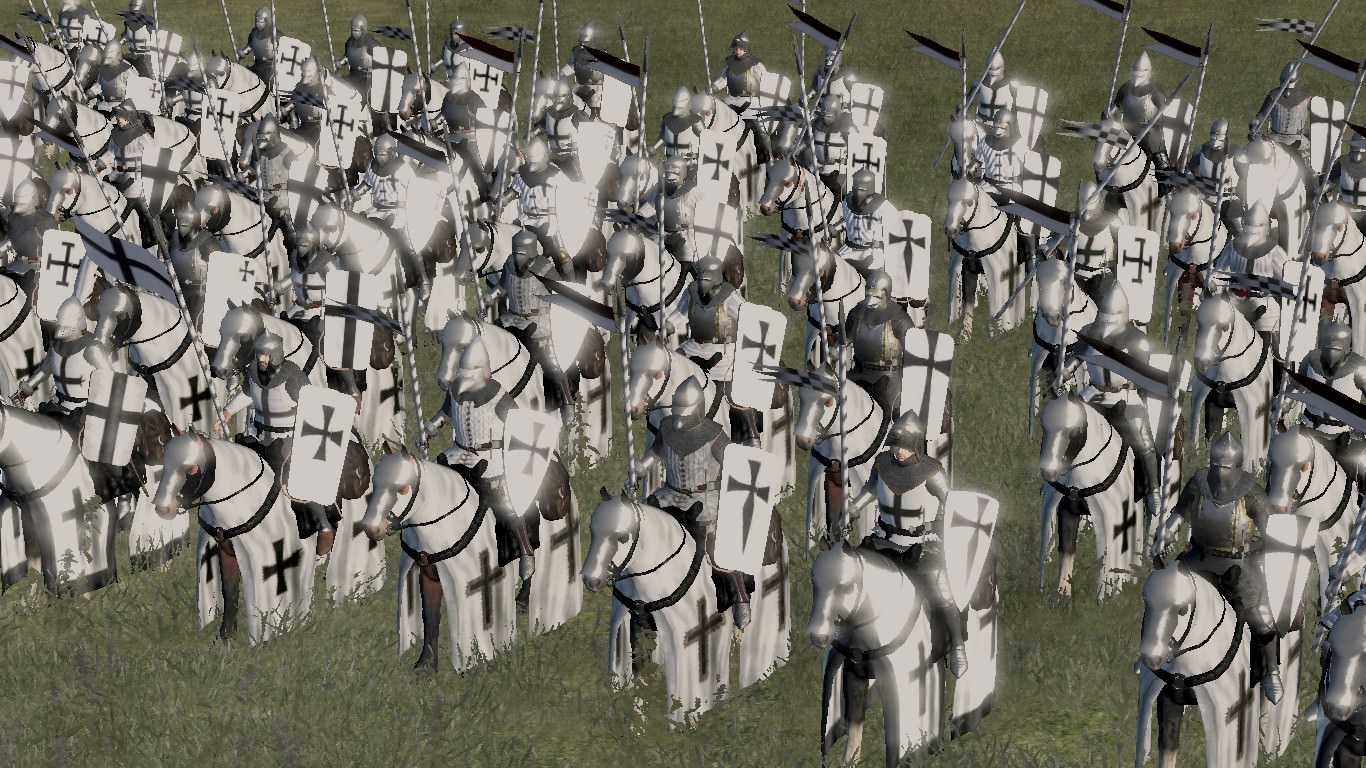 The Grandmaster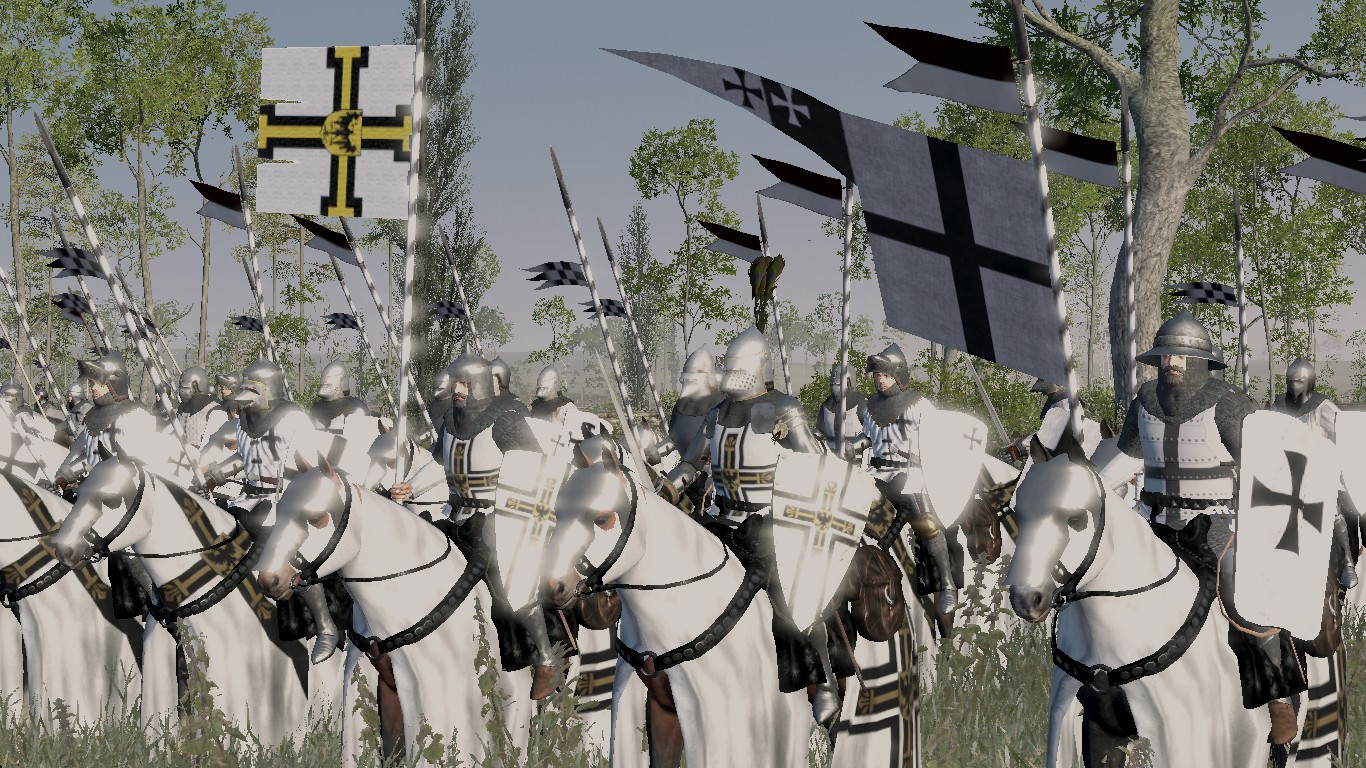 TIER 3

---Missile Units---

Prussian Archers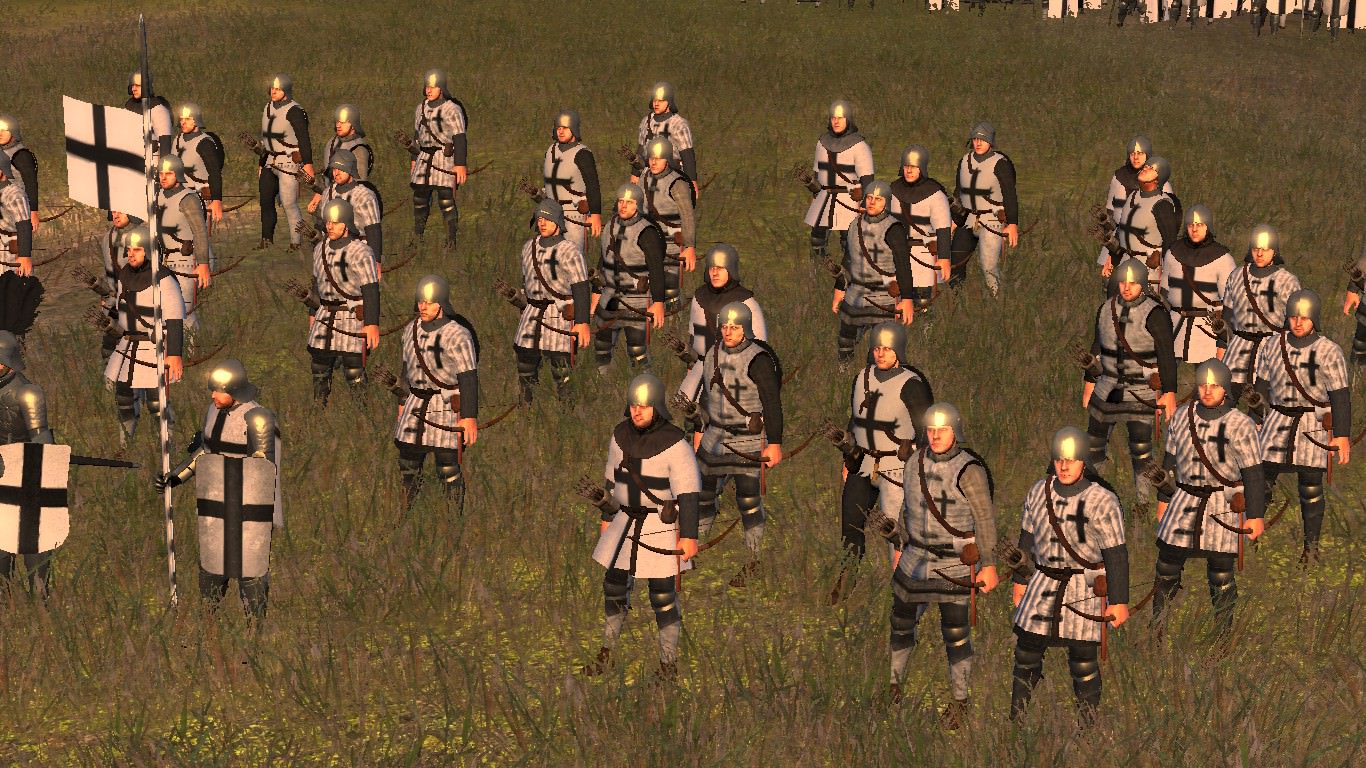 Levy Crossbowmen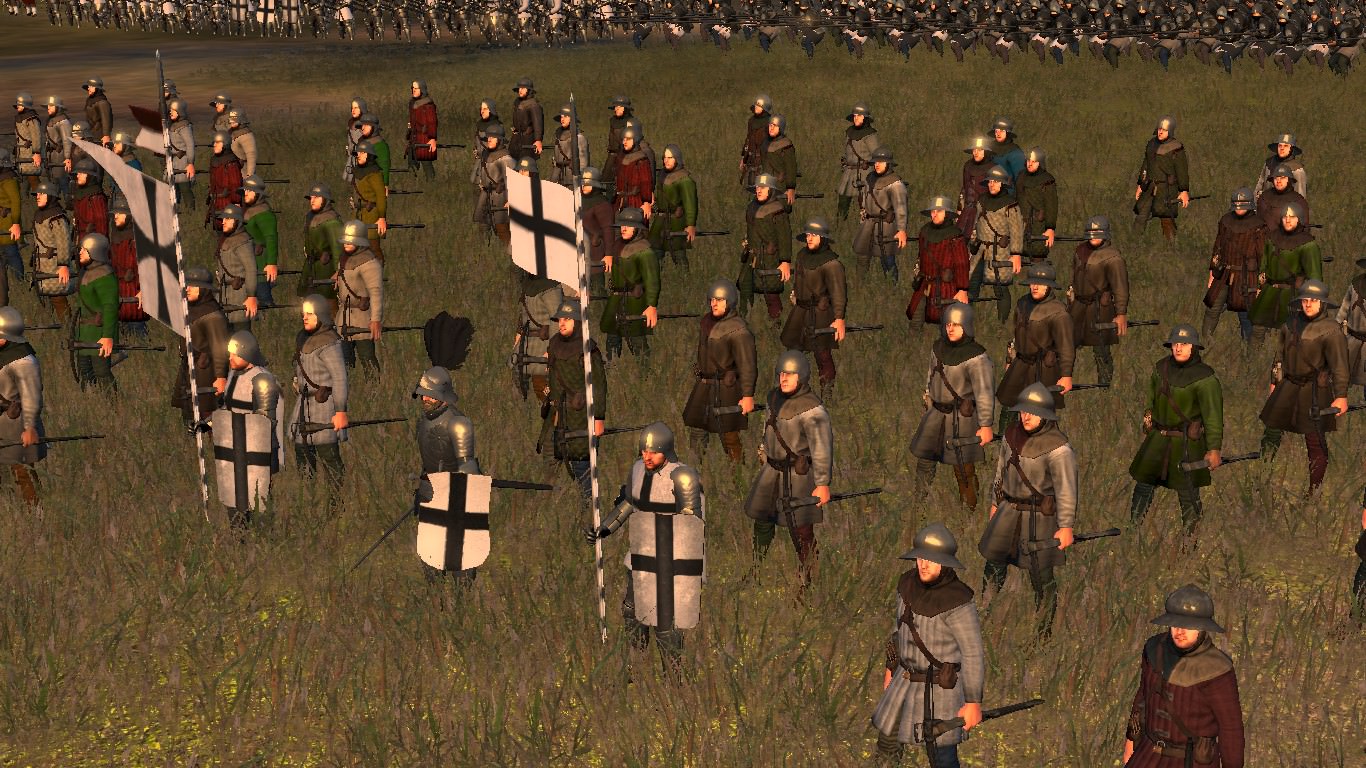 Communal Pavise Crossbowmen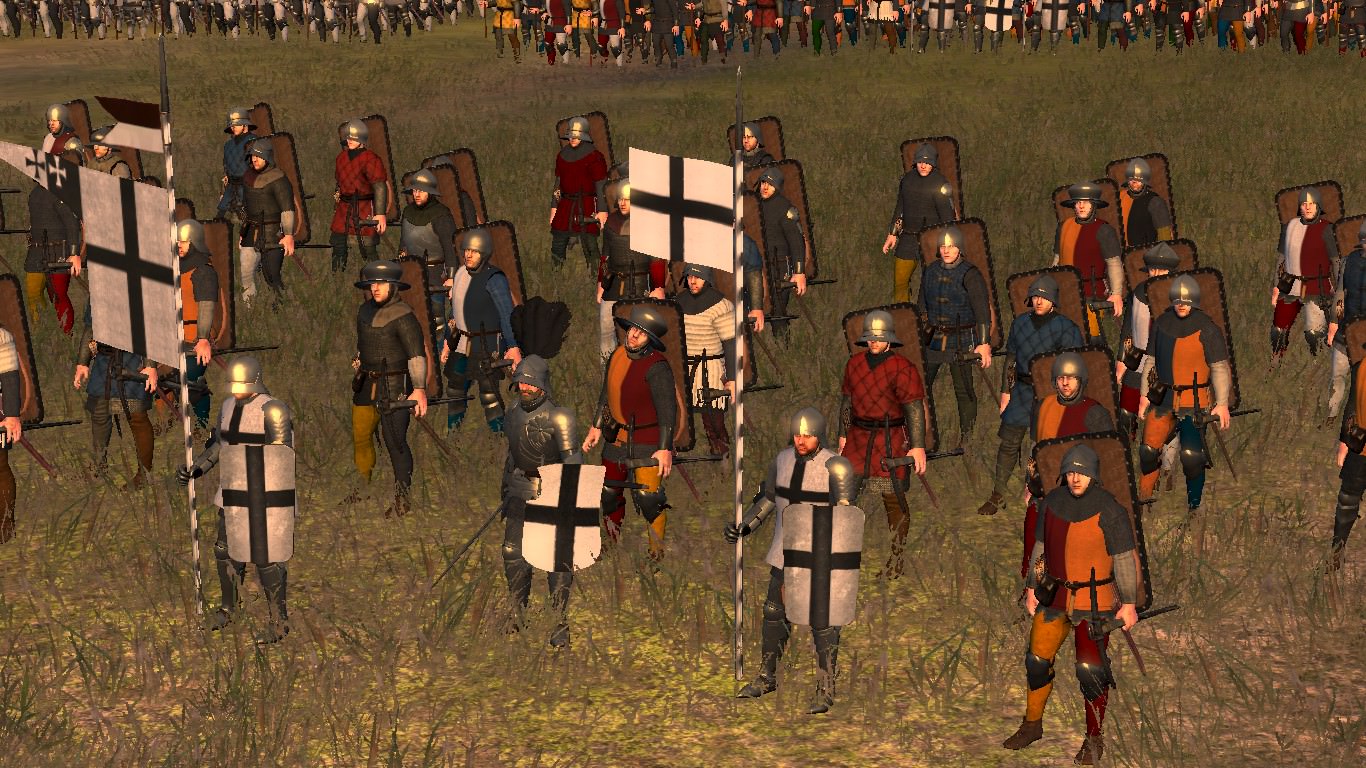 Communal Pavise Handgunners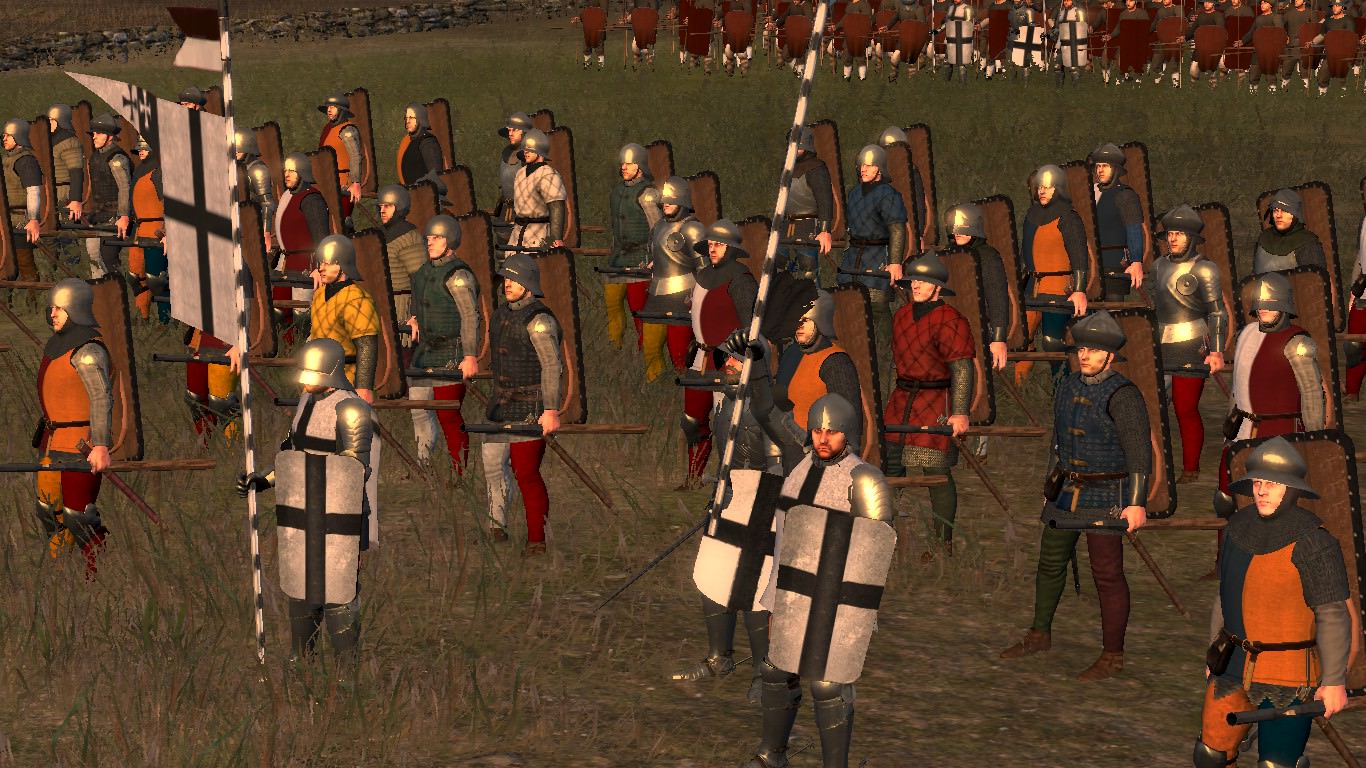 ---Melee Units---

Pogesanian Raiders




Levy Spearmen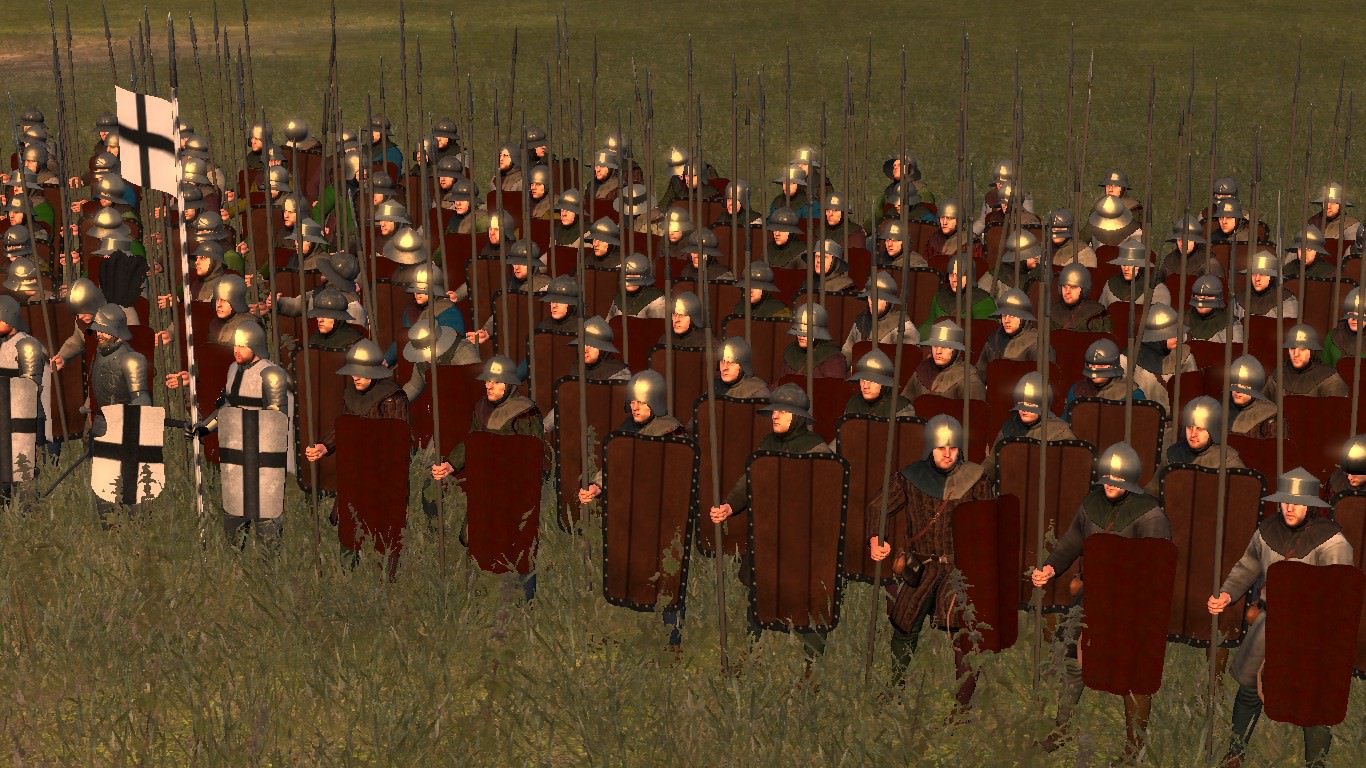 Communal Pavise Spearmen




Halbbruder Pavise Spearmen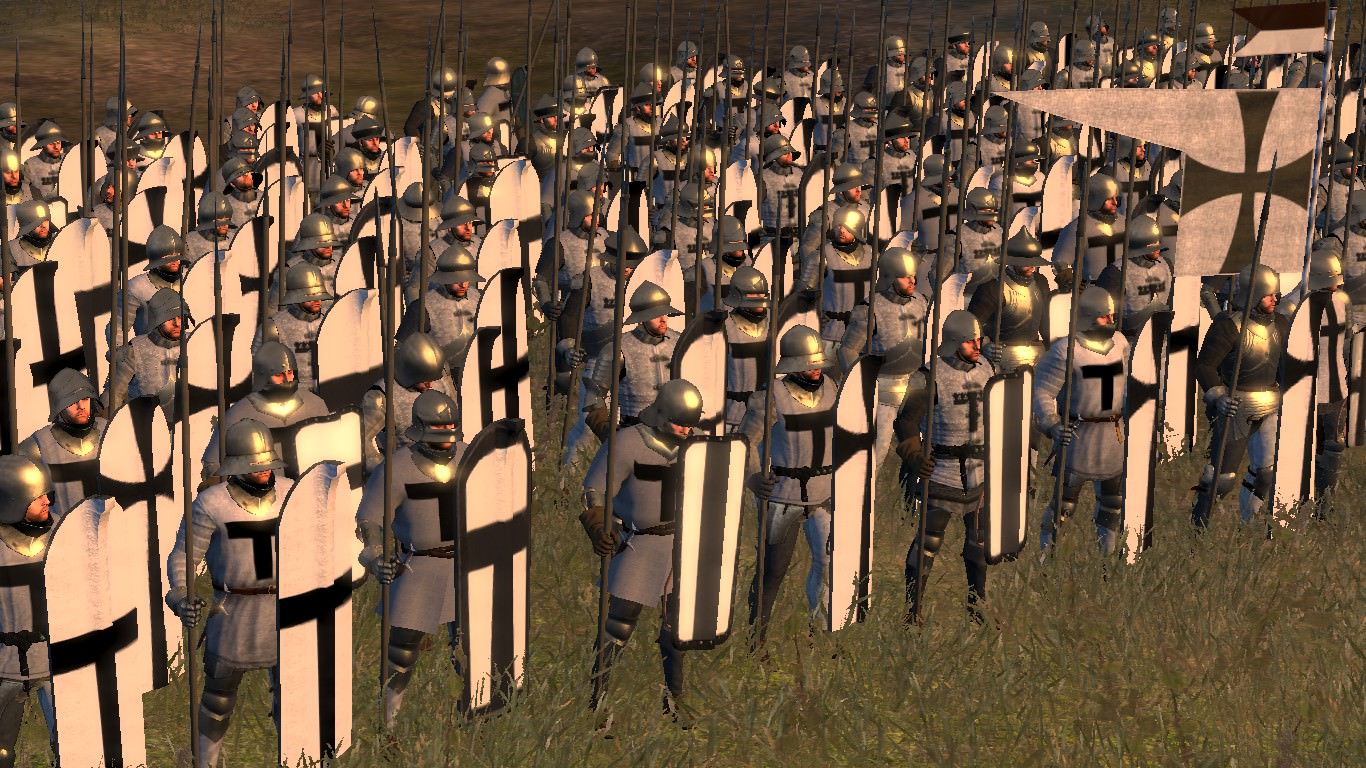 Communal Voulgiers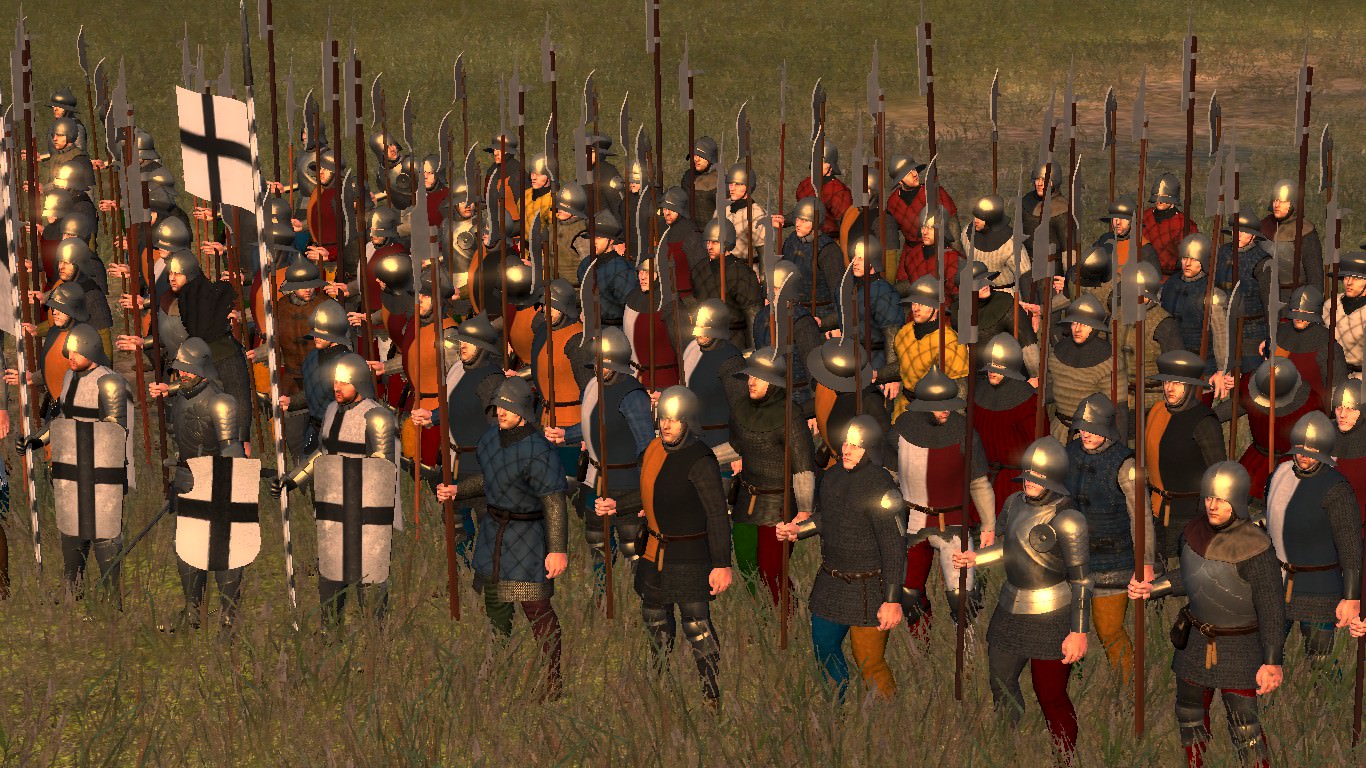 Halbbruder Halberdiers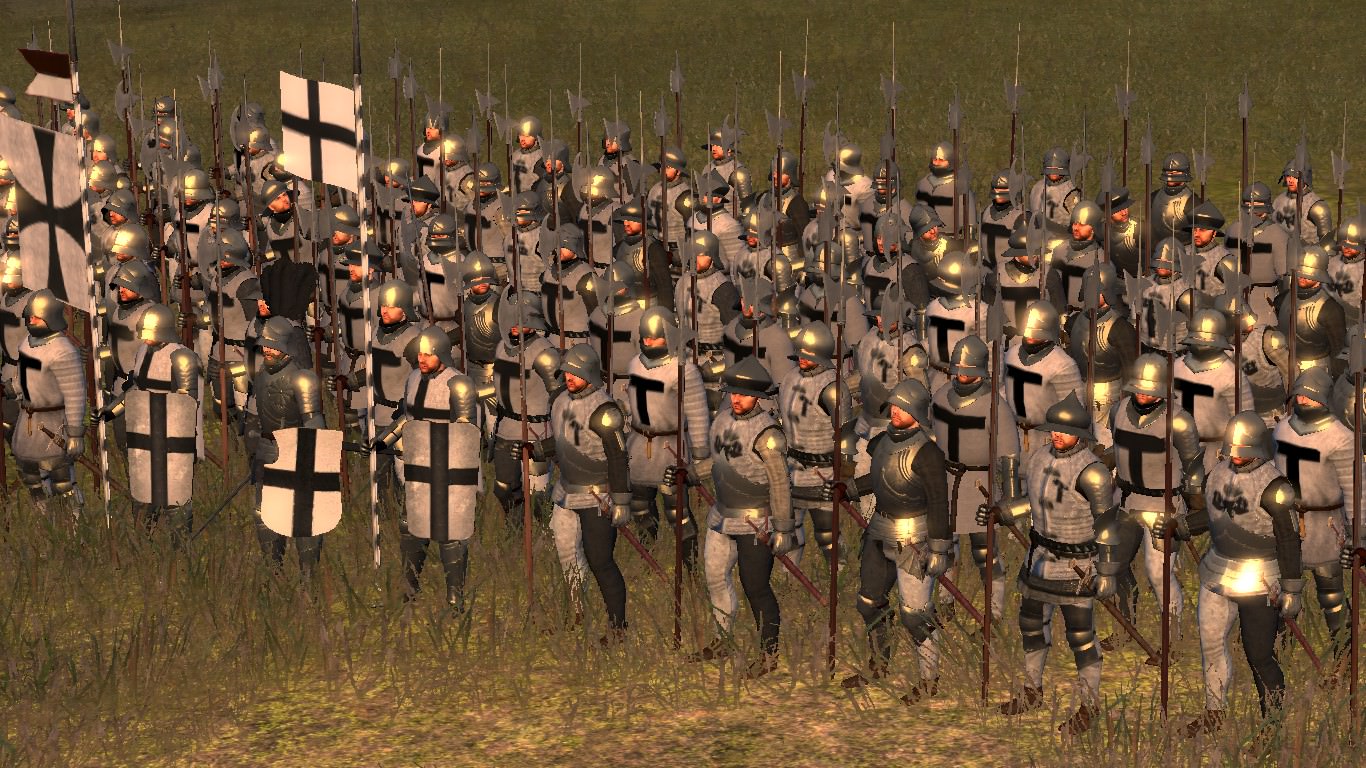 Samlander Swordsmen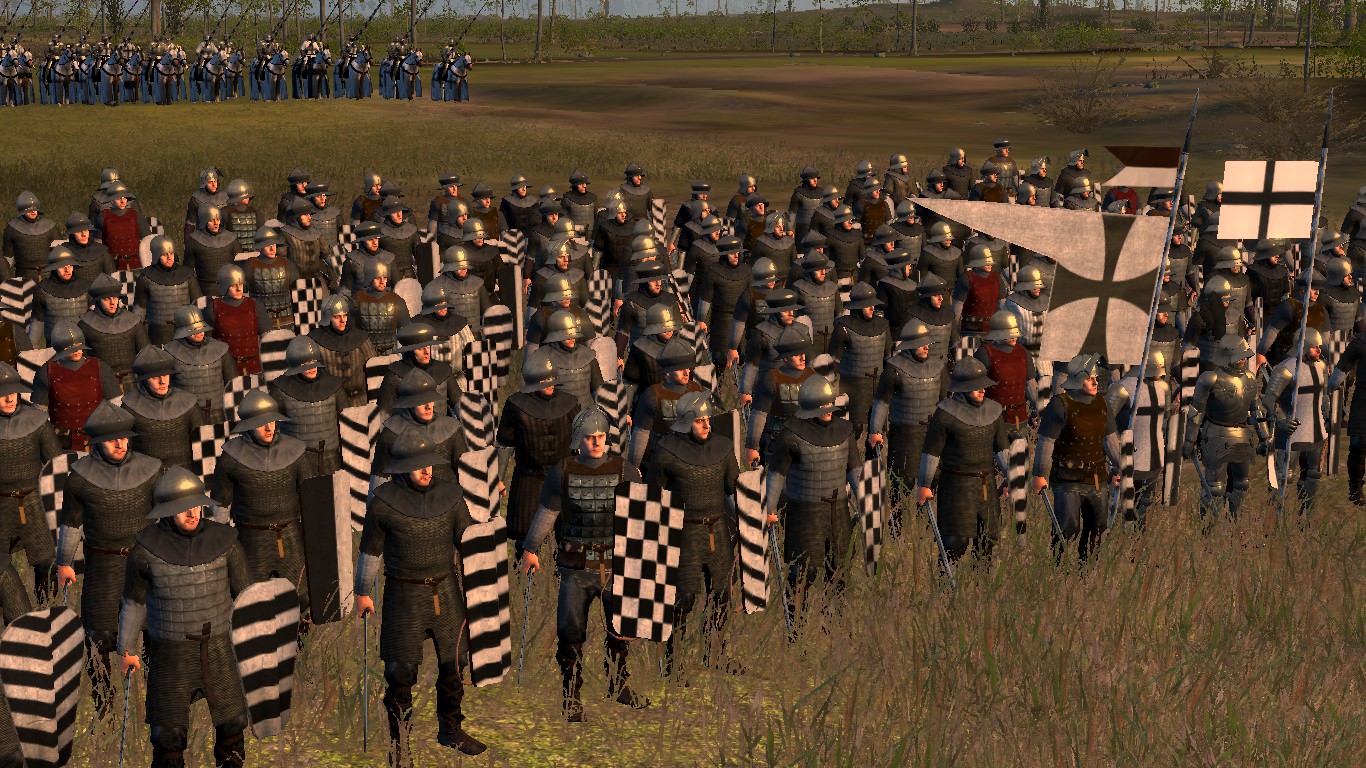 Dismounted Ritterbruder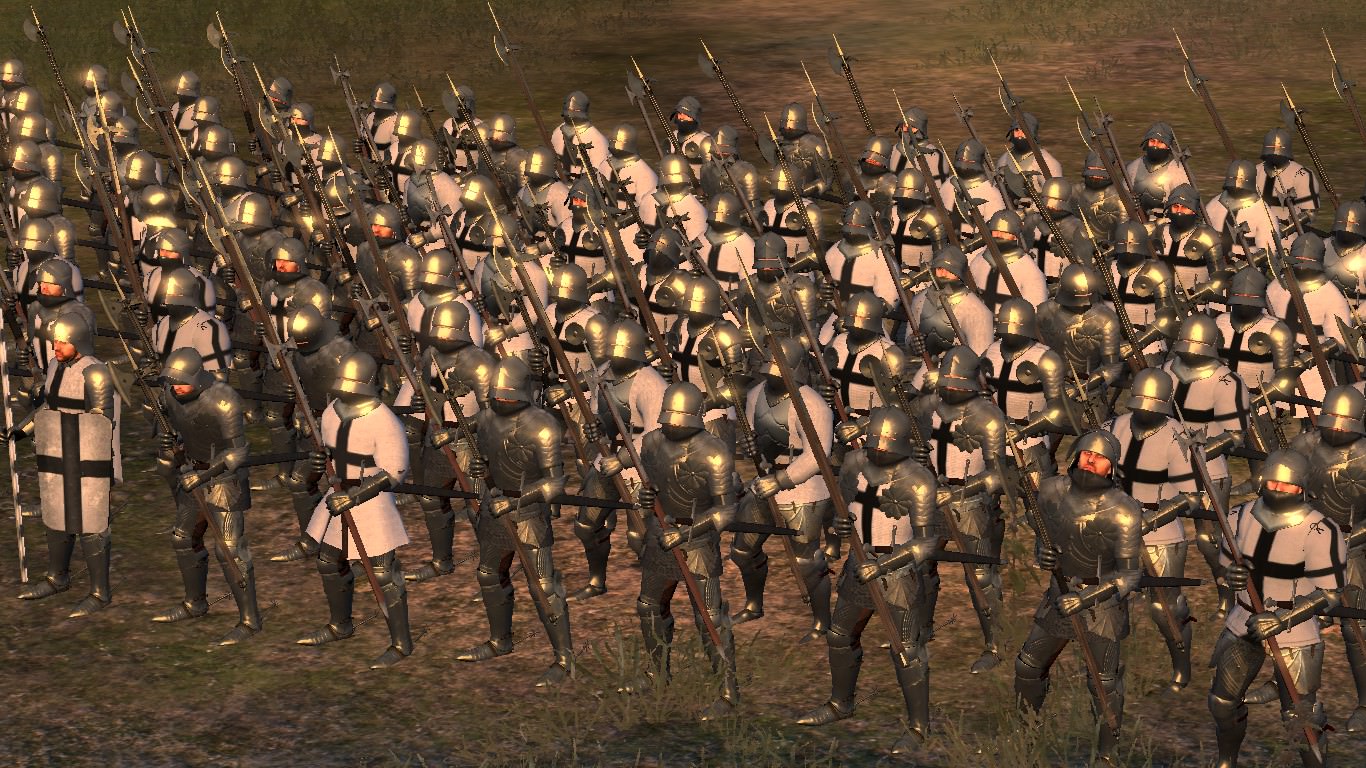 ---Cavalry Units---

Sudovian Skirmisher Cavalry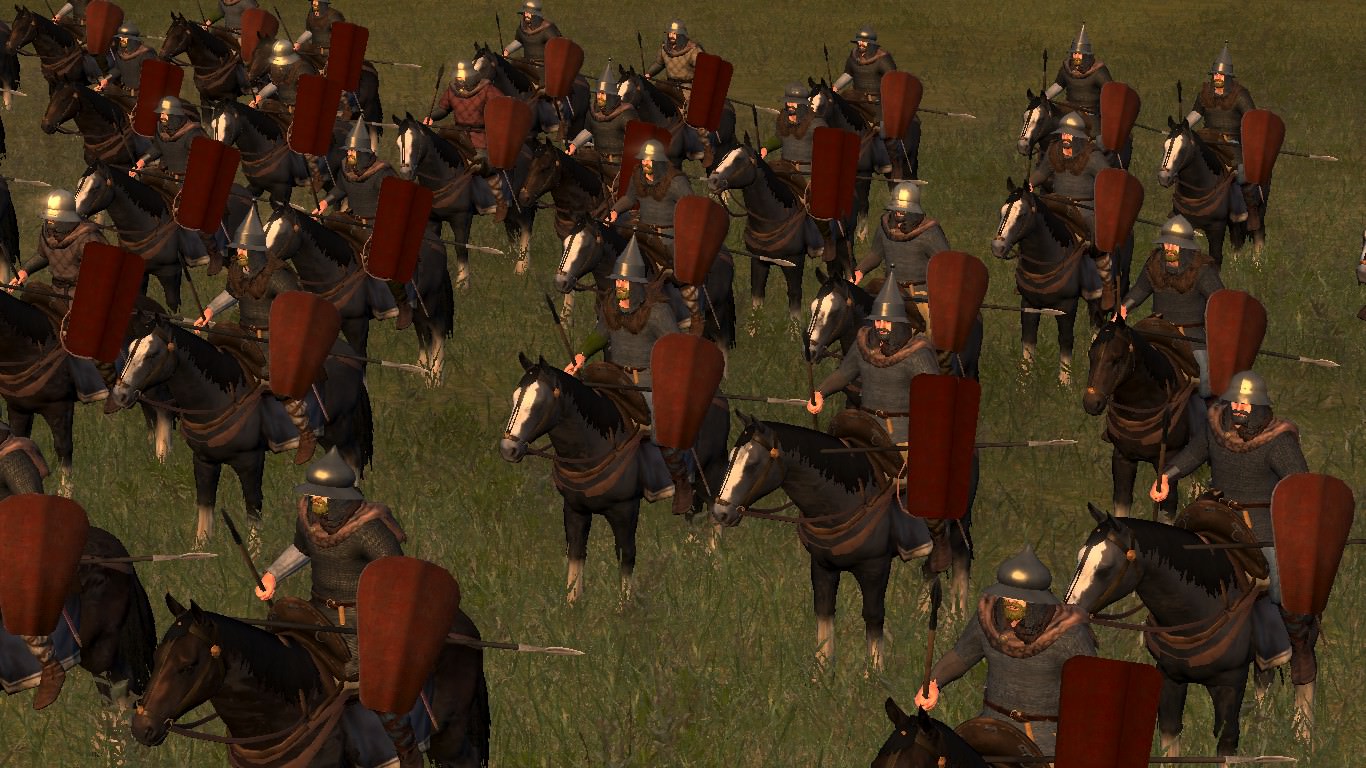 Mounted Halbbruder Crossbowmen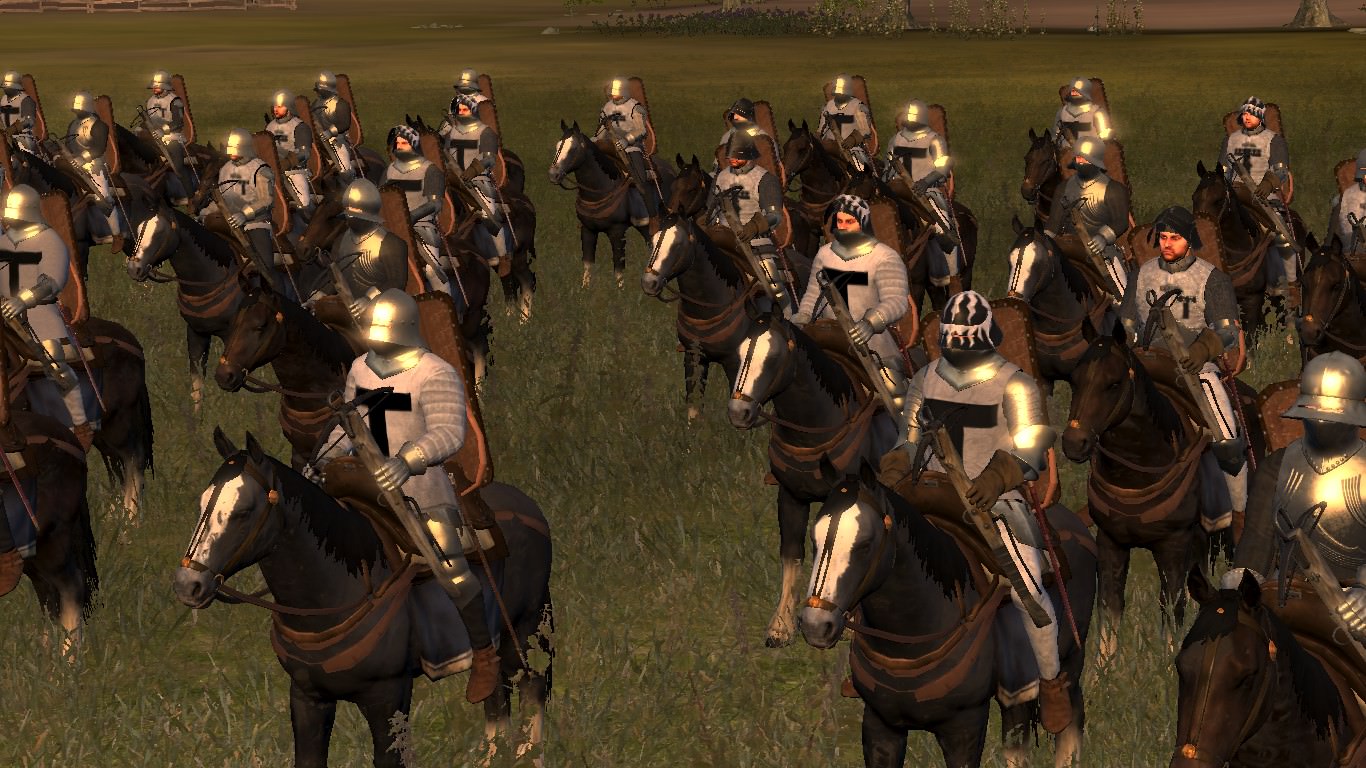 Mounted Halbbruder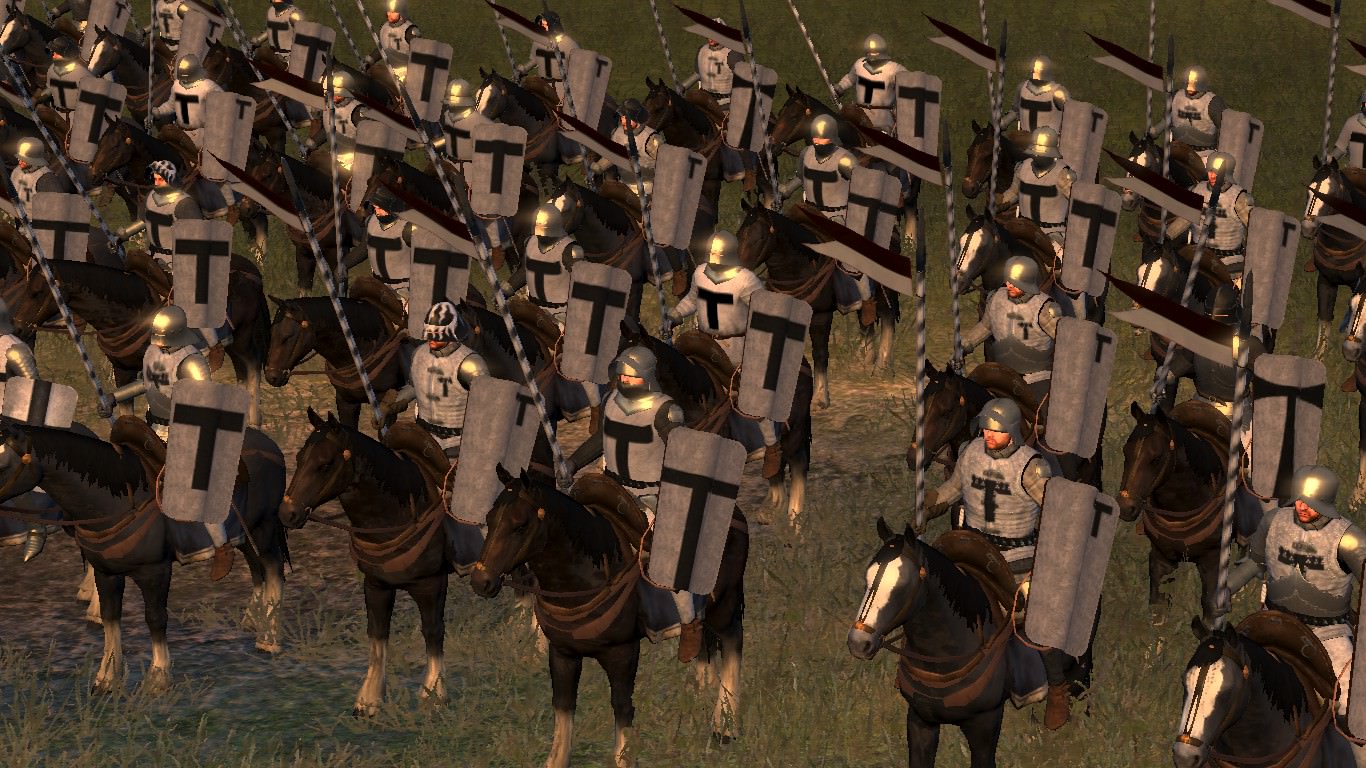 Mitbruder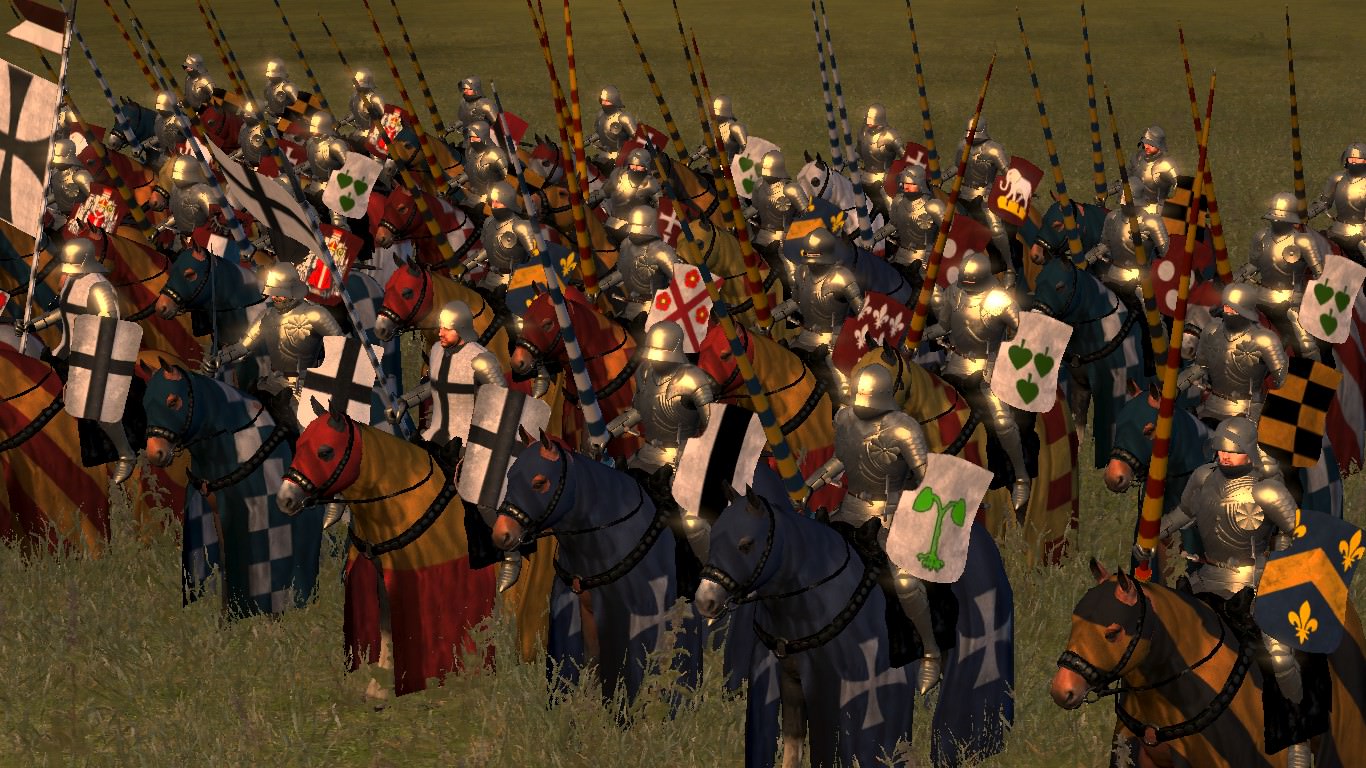 Ritterbruder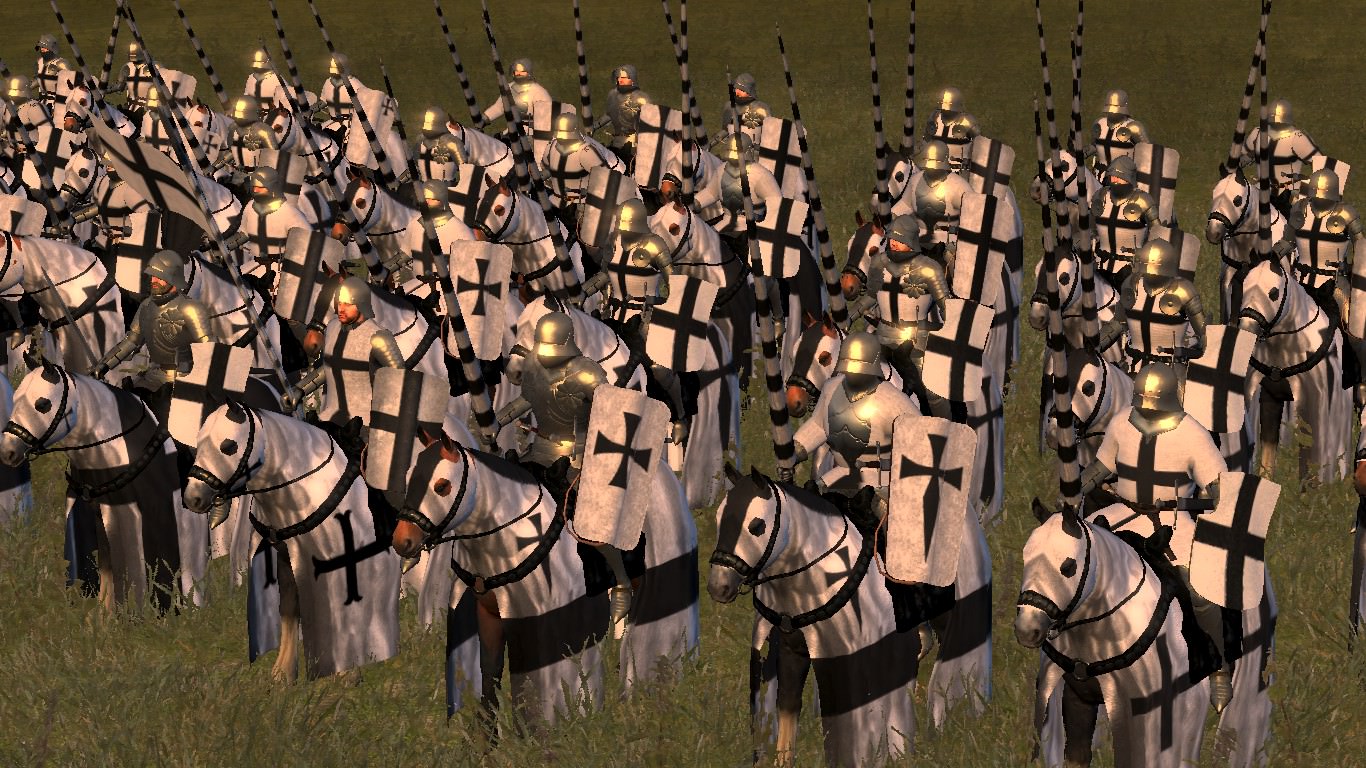 The Grandmaster