Mars City Security Version Build 1.2.1.8 Public Release & Download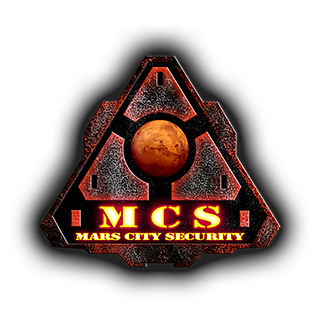 Mars City Security Version Build 1.2.1.8 Public Release & Download
Credits to the amazing Doom3 Community members that make MCS possible
MCS 1.2.1.8 Windows Installer Download (793 MB)
-----------------------------------------------
Quick Description:
Taking Doom³ PVE (Coop) and PVP (Deathmatch) multiplayer combat to the next level and beyond…
D3 MCS: Mars City Security is a Doom3 Modification that puts heavy emphasis on cooperative and adversarial multiplayer, merging the fast and addictive gameplay of the predecessors (Doom1 & Doom2) with the enhanced Doom3 technology (optimized netcode for Online Internet & LAN networked multiplayer with improved idtech4 unified rendering).
The "Campaign" PVE (Coop) gametype lets players play through default & custom created campaign missions with up to 4 players cooperatively. Experience community made custom maps with your friends that tell stories never before experienced in the Doom³ universe.
The "DemonWars" PVE (Coop) gametype throws players right into the epic battle that broke out throughout the entire solar system after Hell has been unleashed. Fight as a human with up to 4 players cooperatively against the hordes of hell trying to make a last stand for mankind.
The PVP (Deathmatch) gametypes let up to 8 players fight it out on a variety of arenas for the ultimate player versus player domination in "team" and "free for all" adversarial multiplayer.
-----------------------------------------------
Quick Multiplayer Join Instructions:
To quickly join the MCS Online Multiplayer Dedicated Server simply perform the following steps:
1. Once you have loaded up MCS click on "Multiplayer" followed by "Find Multiplayer Game".
2. Search for servers called "MCS 1.2.1.8" select and double click them or click "Join Game".