Mars City Security 2016 Post Release Summary

Fellow MCS fans,

we would like to thank everyone for the amazing online PVE & PVP matches during and after the release of MCS version 1.2.1.8, helping us stress-test this build worldwide in all its glory.

All that positive feedback from community members and new players alike, confirmed our dedication in having spent all the time and resources to bring MCS to its current state.

Special thanks go out to the modDB staff members, who were always very supportive throughout the development and "man!" were we positively surprised to win the editors choice award for the best multiplayer Mod 2015. That truly was the icing on the cake after the public release !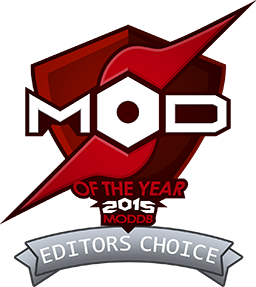 Big thanks also go out to the reviewers here on moddb.com giving MCS such positive review-scores.

We currently are still taking a break from the major effort to get MCS released but we plan to come back with fresh energy to start the work on patches and new features for MCS.

In the meantime here an almost 1 hour long "post-public-release-recap" video, summing up the various MCS trailers and online matches played together online with MCS players worldwide during and after the public release.
See you guys at the online battlefields