I haven't focused on Mapbase publicity very much until now and it was mostly just based in a few Discord servers beforehand, so I predict that a lot of people will be wondering what Mapbase is and where it came from.
Mapbase originally started in February 2018 as a prototype, but the project seen now began in August-September 2018, when I shared the idea with friends and the few modding communities I was a part of at the time. At first, Mapbase was mostly just about modifying the FGDs and fixing/adding a few I/O/KV (Inputs/Outputs/Keyvalues) on logic entities. However, Mapbase quickly transformed into a huge project that I dedicated most of my time to. Over the next year, Mapbase became a repository for various general Source fixes and features, fixing long-running bugs and introducing features in one big thing that mappers and modders could use as a "modding platform". Mapbase's original goals haven't changed, but the scope has widened to levels I never expected when I started this project.
---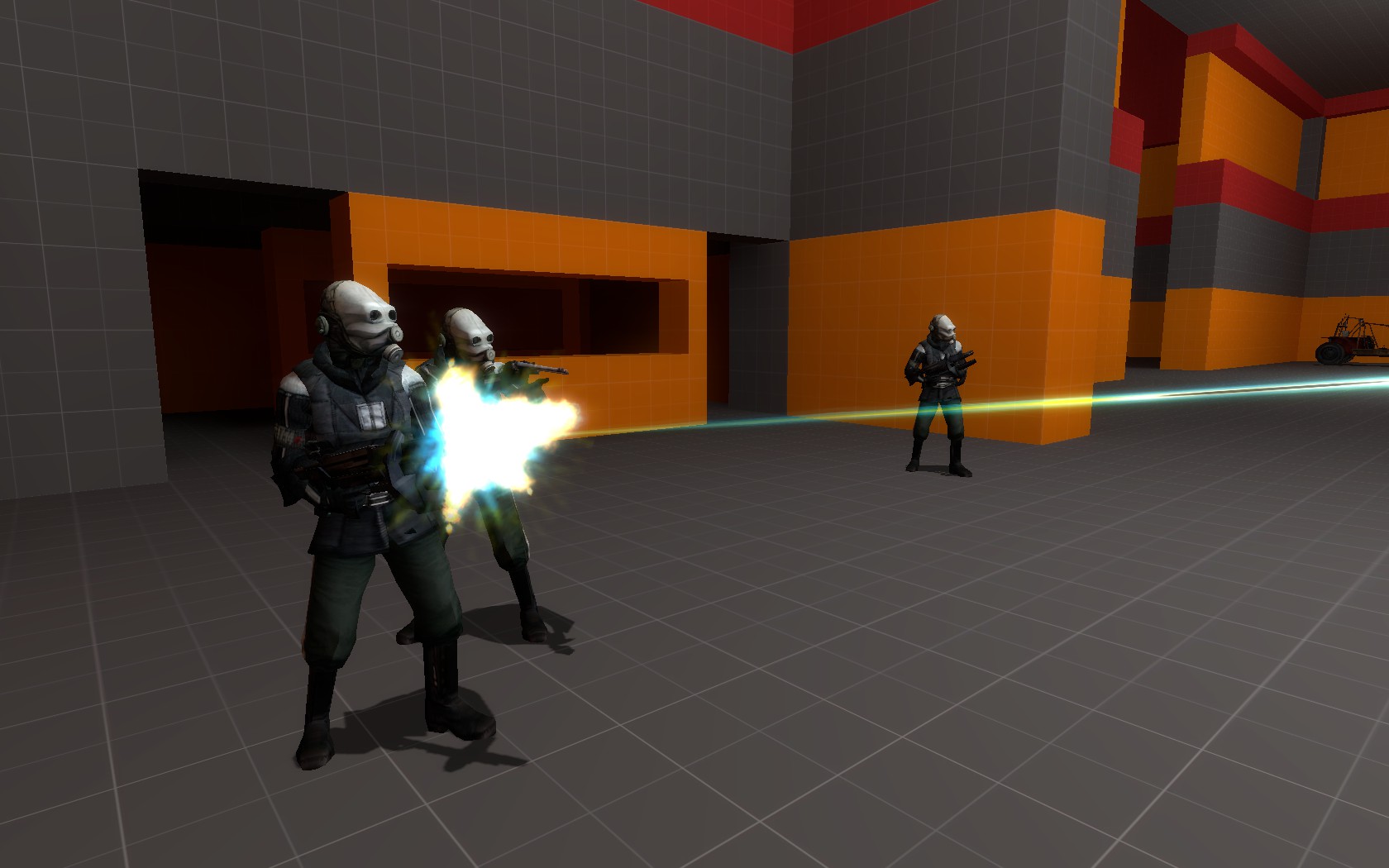 ---
Mapbase is still meant to preserve the original feel and gameplay of Source and Half-Life 2, so you shouldn't have to worry about any undesirable or subjective in-game changes, although there are a few optional features based off of either unused content, high demand, or experimentation. For example, Alyx's dynamic interactions have been ported to citizens (toggled by a keyvalue) and NPCs like metrocops can use more weapons than they could before. There are also a few graphical/shader-related changes intended to either fix bugs (ASW projected texture code), improve modding ($blendmodulatetexture in Hammer), or were simply added due to high demand (radial fog). Any larger mods that want to use Mapbase's code/assets don't have to worry about their game changing too much.
Since I was mostly focused on the mod itself and didn't really communicate or publicize Mapbase much since I started working on it, it hasn't been talked about by many Source-related news people and didn't have anything like a dedicated ModDB page until now. For more information, you could look at Mapbase's Trello board, Mapbase's GitHub wiki, or join the Discord server.
Thank you for reading this article and I hope it helped answer most of your questions.
-Blixibon