Hey, everyone. I hope you're not getting too impatient! Recently, I've been trying to think of a way to determine somewhat accurately Midgar's approximate size. More specifically, how many Oblivion game cells it should occupy. I've come up with a solution that seems to work. If you can think of another way, I'd like to hear it.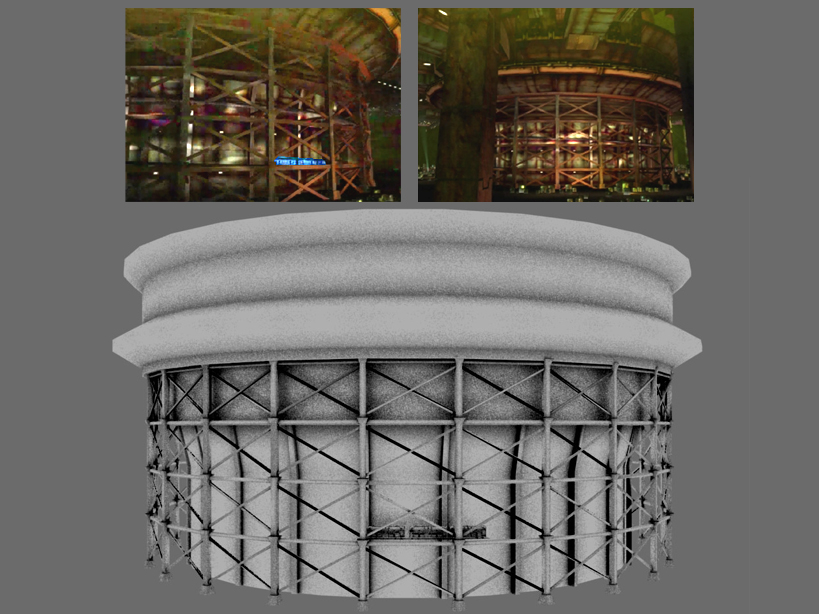 The above image shows the structure of Midgar's central plate (as seen from the slums) and the rendition of it I'm working on. The enhanced blue spot on the small left image is actually train cars. Notice how the space between two columns is about two cars wide. ...and, it looks like there's 24 columns around the whole structure. Using that information, and my own passenger cars (scaled by oblivion's character height) I've arrived at an area for the central plate.
So, finally: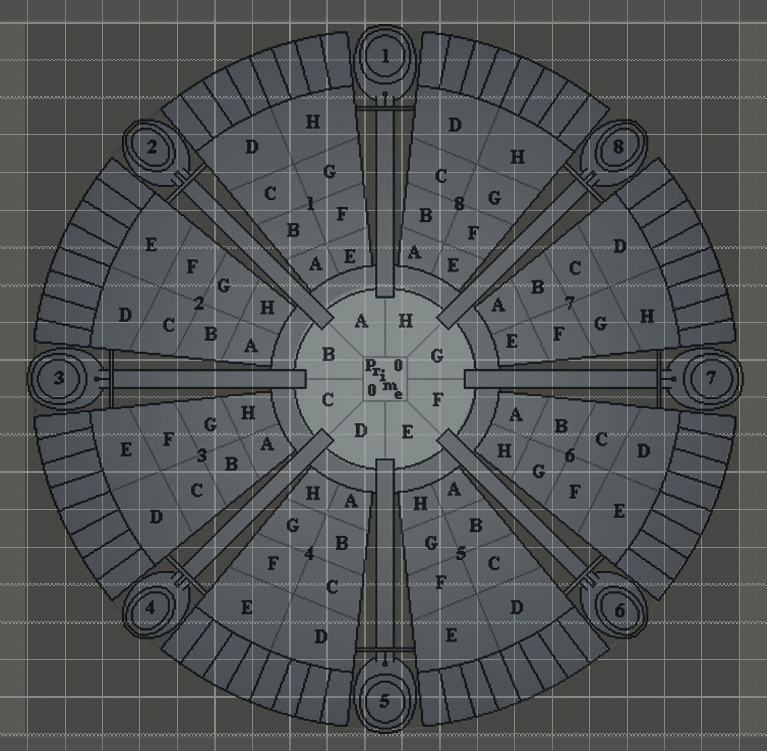 That's essentially a map of the mod. I can't take credit for the line drawing, but it's overlayed on the grid representing Midgar's world space. Each white outlined box is an Oblivion cell. The total area for Midgar proper will be 361 Oblivion game cells, or 13 miles. There'll be a lot of outlying terrain, too.
...and, here's the region as it looks right now:
In essence a deep empty pit, but it gives an impression of where things will be placed. This update might not seem like a lot, and there's much work ahead. But it does give the mod a little more direction, now that there's an idea of the area we're going to fill.
...nothing's set in stone, of course!