Introduction
Today we have two brand new model renders to show you. The following images are renders of two of our characters the Shapeshifter and the Rynox. These models have been improved since they were shown ingame in our last update.
Character Render
Rynox - 3d Render
The Rynox is a lethal killer, its favored tactic being an all out charge. Preferring body slams to swordplay the Rynox will throw itself at your defenses with no pity or remorse. You must have your wits about you to avoid being impaled on its huge 20 inch head-mounted horn. Though barbaric and relentless in close quarters battle the Rynox is also a competent tactician and capable of organizing less intelligent beings. Depending on which character you play, you will need to adjust your tactics to fight this killer.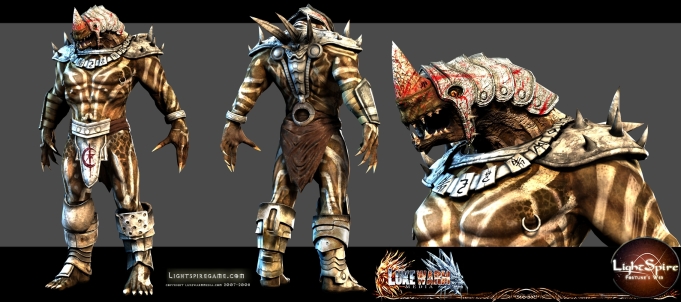 Shapeshifter - 3D Render
At the moment little is known of the ShapeShifter. A mysterious being with the power to transmogrify himself and cast powerful ancient spells. Through his power and wisdom he also carries with him a terrifying curse.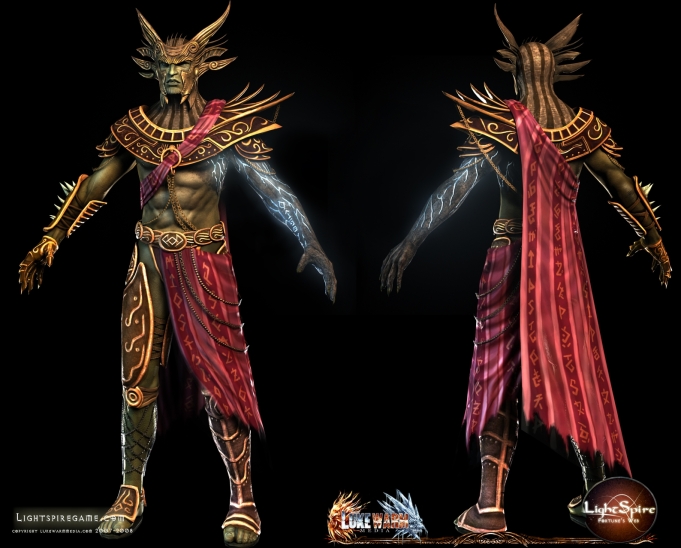 That's all for this update! Keep an eye on our website over at LightspireGame.com, and be sure to leave any feedback you have on our forums, which will be up soon, or in our forum thread here on Crymod.
Related Links:
- Forum Thread: LukeWarm Media Presents, Lightspire: Fortune's Web
- ModDB: LukeWarm Media
- Website: LightspireGame.com
- LukeWarm Media,