Hello everyone at ModDB!
Boy, has it been a while since you heard from us. We apologize for that, but we've been juggling around three modifications, and our development team has had their hands full. With Situation Outbreak 2, Contingency, and Half-Life 2: Retaliation all in the works, we barely have enough time for this little mod! But not anymore! I am stepping back up to the plate to get things going, so here we are.
---
First off, we want to let you know on whats going on. We are at the moment developing patch v0.1.3, which fixes many bugs, balances out the weapons a bit more, and also adds two new gamemodes, some new maps, and newer, fixed versions of some of our current maps in version 0.1.2
Secondly, we would like to know that we rallying YOU to come back and have a good time on our servers. We have just hired a brand new community manager, and he's pretty cool. From now on, he will be having community playdates with you fine people on the weekends, so you can all go have a blast playing Lethal Stigma v0.1.2, anticipating the release of our brand-new patch! So download Lethal Stigma, and be on during the weekends, and you can absolutely have a good time.
In order to keep up to date on when the playdates are happening, join the official Lethal Stigma community group.
Thirdly, we want to talk to you guys about the new things we are adding to Lethal Stigma.
1. Two New Gamemodes
We are adding two brand-new gamemodes titled "Extermination" and "Attack & Defend".
Extermination: Choose a side, your abilities, and a class, and work together with your teammates to eliminate the opposing team, and survive an endless onslaught of the zombie horde! A more strategic, team-dependent gamemode that ignites a three-way war on the battlefield! No more going rogue, no more being John Rambo, and no more spawning!
Attack & Defend: The two teams are pitted against eachother in a brutal Attack and Defend style gamemode. One team is tasked as the defenders, who take control of heavily-fortified areas and hold off against the attack team, who must deliver a bomb and fulfill specific objectives to get closer to the bomb target. If the defending team holds off until the timer stops, they gain a point. Then the teams switch. A hectic, and also very strategic gamemode is making its way to Lethal Stigma!
2. New Maps
In order to go along with those brand-new gamemodes, we are adding new maps to Lethal Stigma. The one you are about to see is titled "ls_lowlands". Here are some screenshots: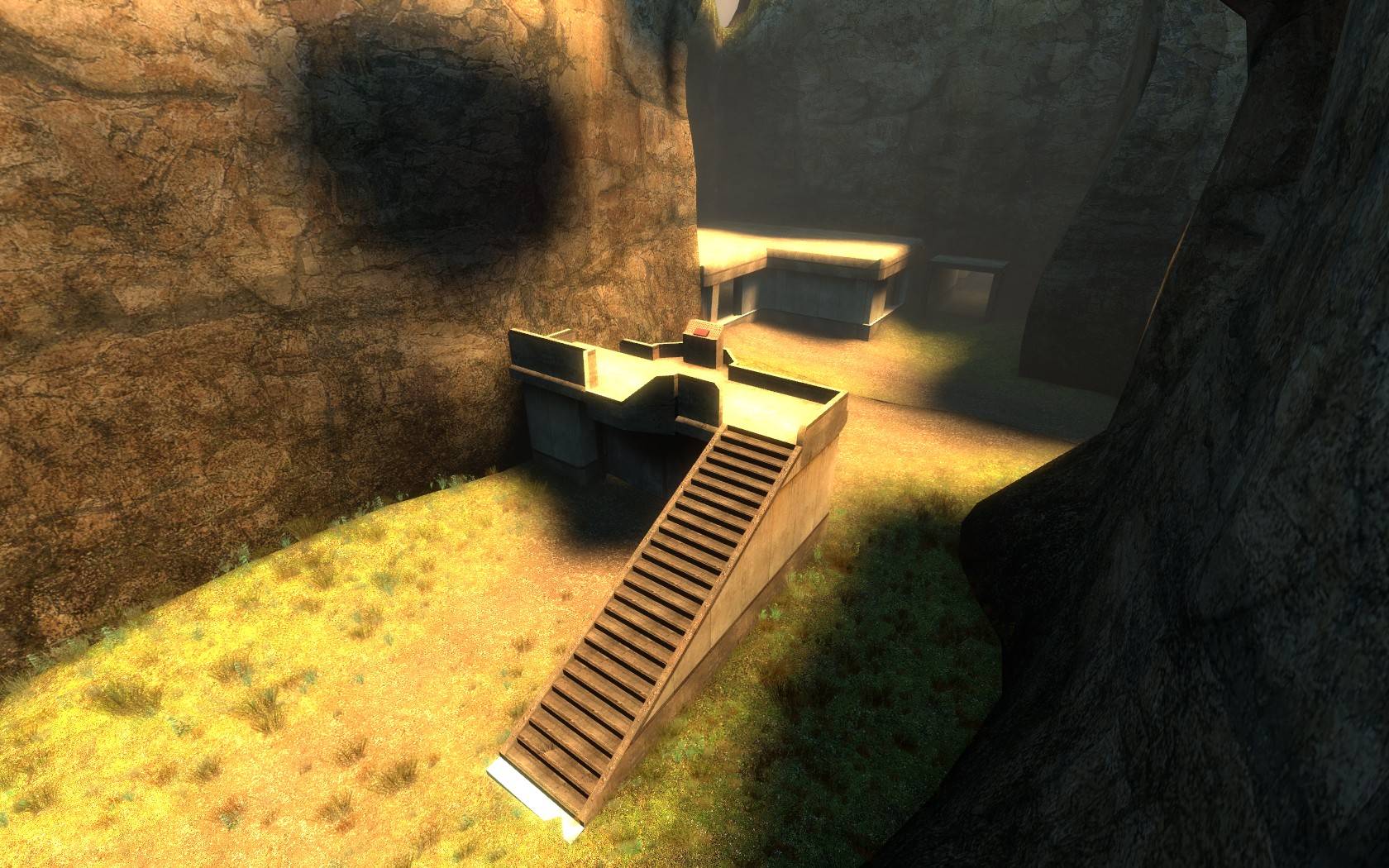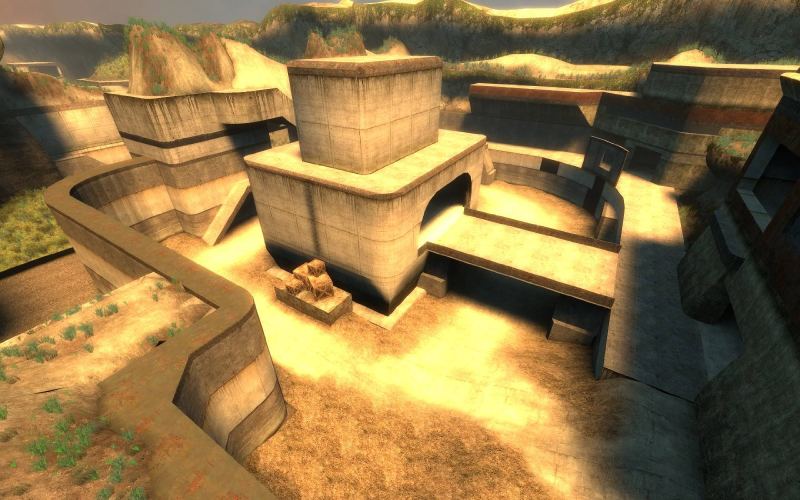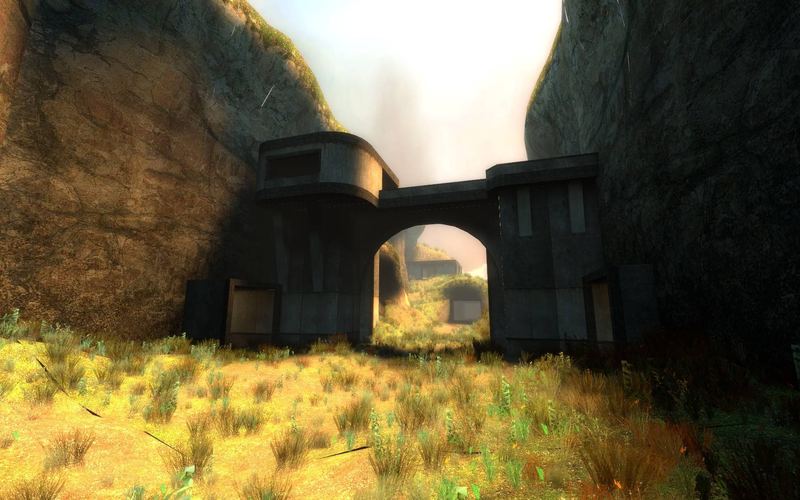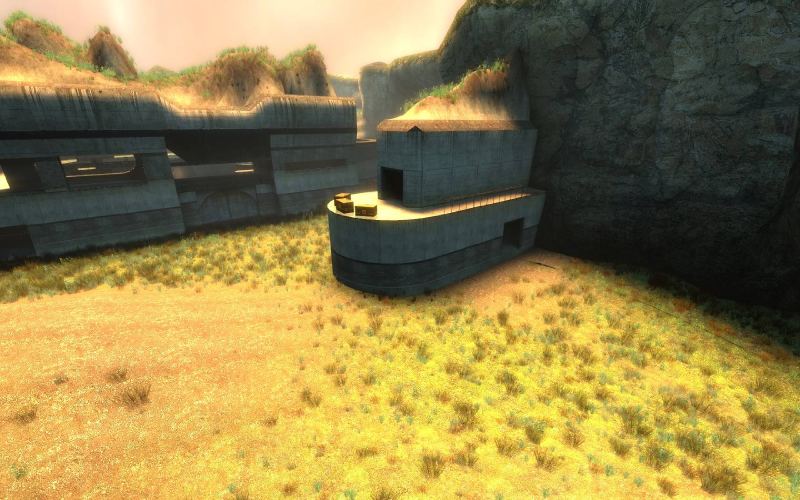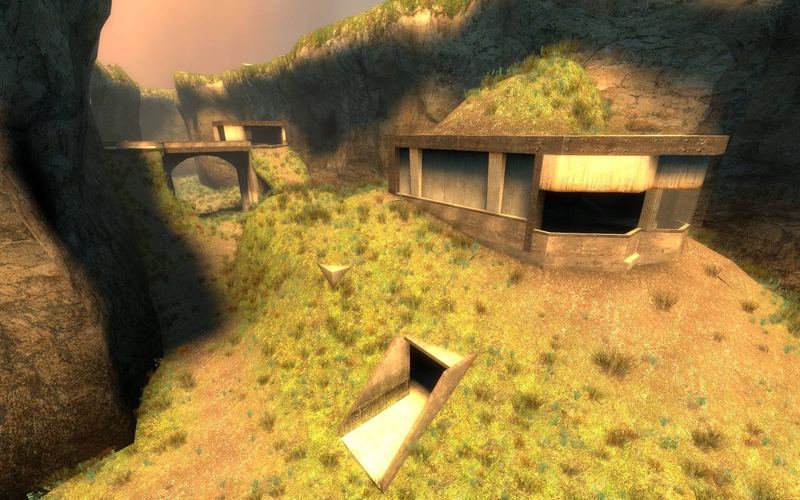 Looks pretty good huh? This map will be fully included in the next version of Lethal Stigma.
3. Colored Player Models
In Lethal Stigma, the teams are based on two colors. Red and Blue. The Resistance are Red, and the Combine are blue. We thought it would be nice to spice things up a bit by adding team-colored player models, where the Combine players have a bluish tone to them, while the Resistance players have a reddish tone to them. Check it yourself: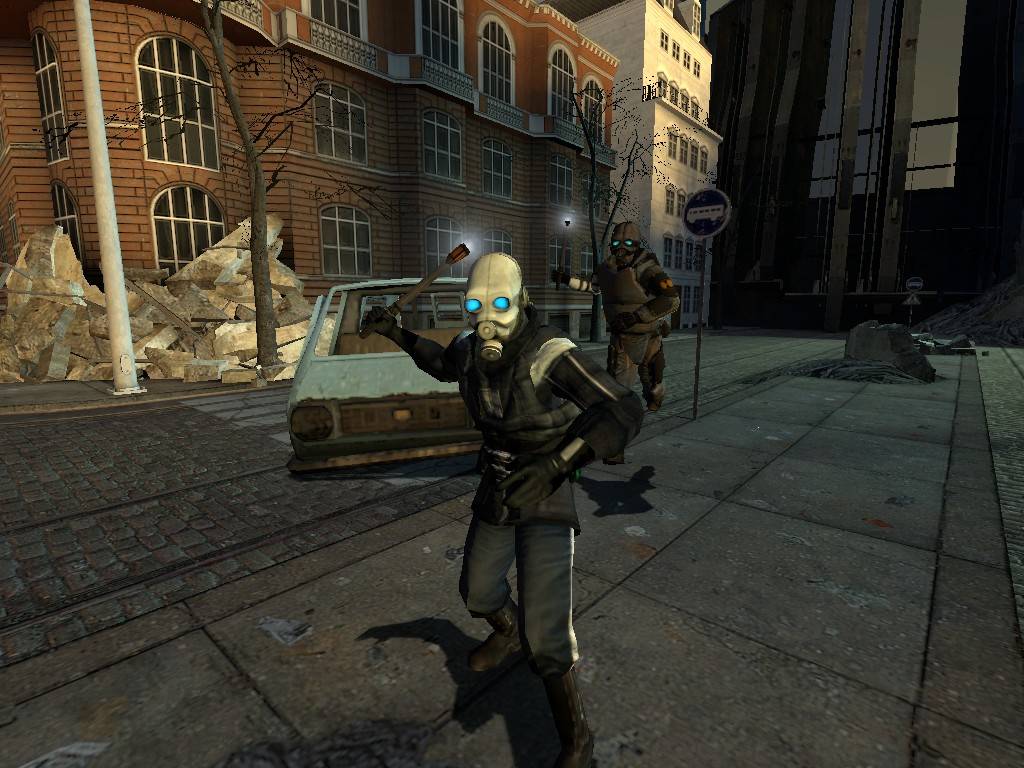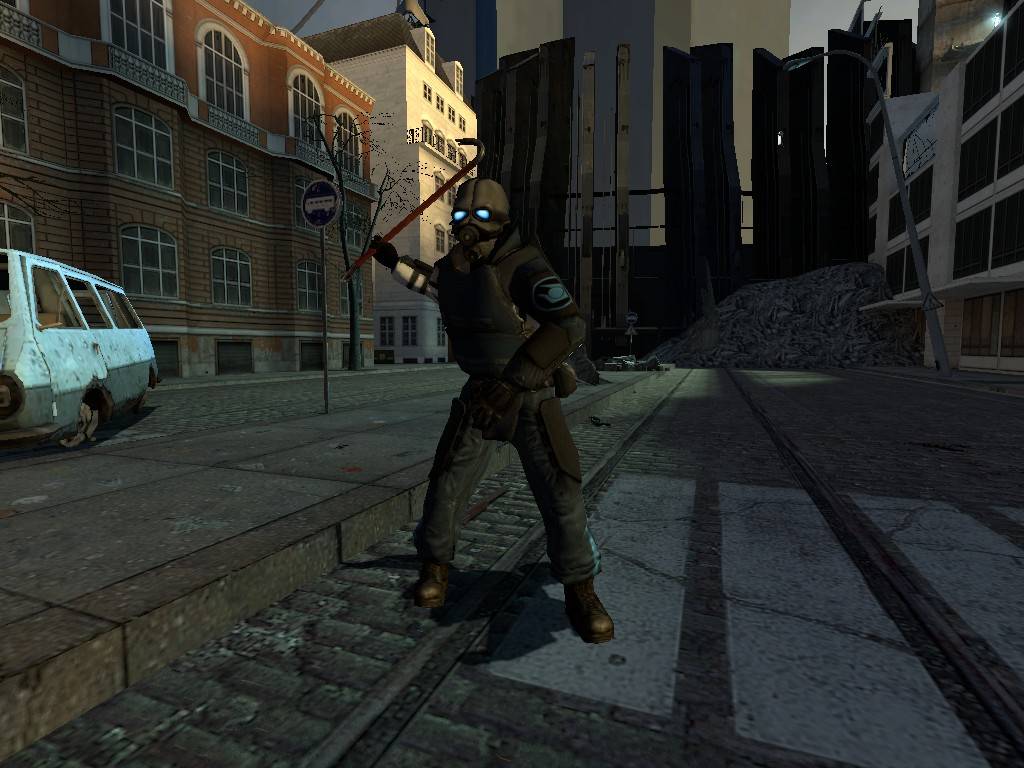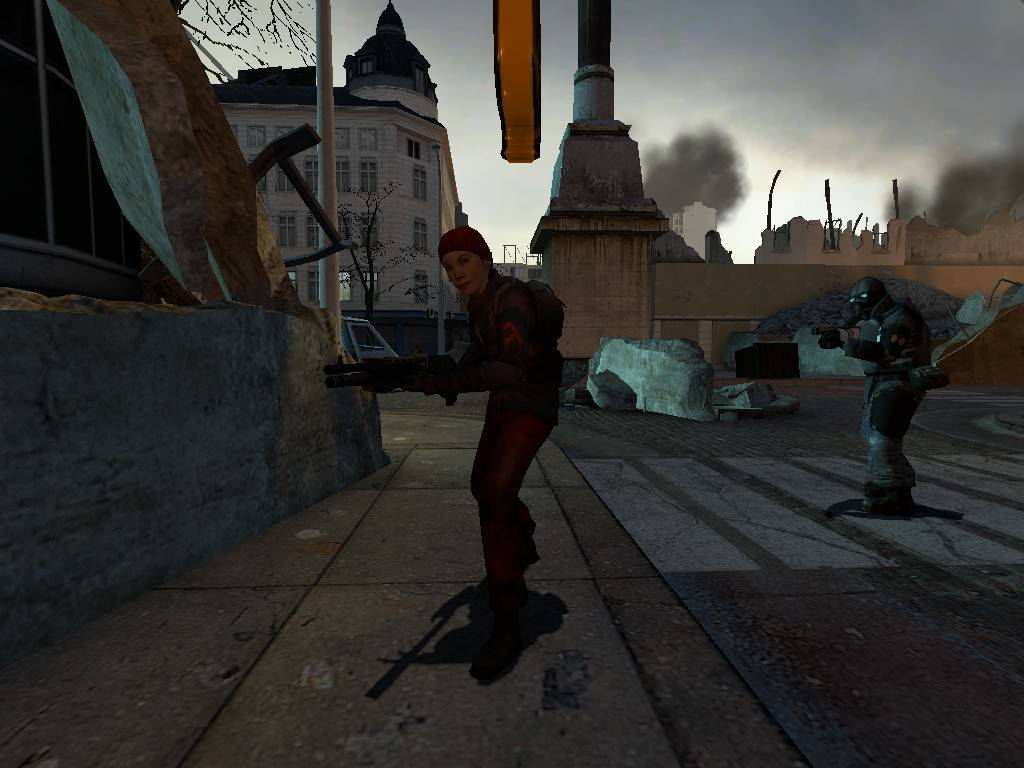 Don't they look good? We know in Free-For-All this won't mean much, but at least it helps you distinguish in Team Elimination, Capture the Flag, Attack & Defend, and Extermination.
4. Balance Issues, Bug Fixes, and New Weapons
We are absolutely working to remove every balance issue, overpowered weapon, and flaw in Lethal Stigma. Its not easy, but we will do it. And we are also looking for ideas for new weapons to add to the mod. Our first idea is an Overwatch Sniper Rifle, seen in the mods Combine Destiny 2 and Half-Life 2: CTF. It is possible to add it to the mod, but what do you think? Let us know below in the "Comments" section or at our official forum at Agentredproductions.com
---
Well, that is definately a whole lot of stuff on the way. The patch's estimated release date is a month or two from now, but don't worry, we'll keep you posted. And before we go, we would like to tell you:
We are in absolute desperate need of a very experienced, highly capable Source engine programmer. You must have considerable experience with the Source engine, and be able to program new gamemodes for a multiplayer modification, build new entities in an FGD, and be able to code new weapons and manipulate mod configuration files.
If you think your up to it, send an email to adrian_n_lopez@hotmail.com with your contact information, past work experiences, and what you know and how skilled you are with the Source engine. Full credit and recognition will be given to you and the work you do for Lethal Stigma.
---
Well folks, that's all the time we have! Please, show your Lethally Stigmatic support by:
Joining us for our weekly community playdates
Commenting and telling your friends about our mod
Until next time,
- Adrian "The Joker" Lopez
Lethal Stigma Administrator, Co-Lead Developer