We have the end of the May, so I've decided to publish informations about our current work ;)
Firstly I want to show you a new UI. Japanese style does not look good when we play as elves or dunedain, so I had to change the most elements. At the beginning, I've prepared new UI for Numenorean factions (Kingdom of Dunedain and Kingdom of Umbar). I will be still working on this, but how does it look so far- you can see on screenshots below. I've also prepared unit cards for Kingdom of Dunedain ;)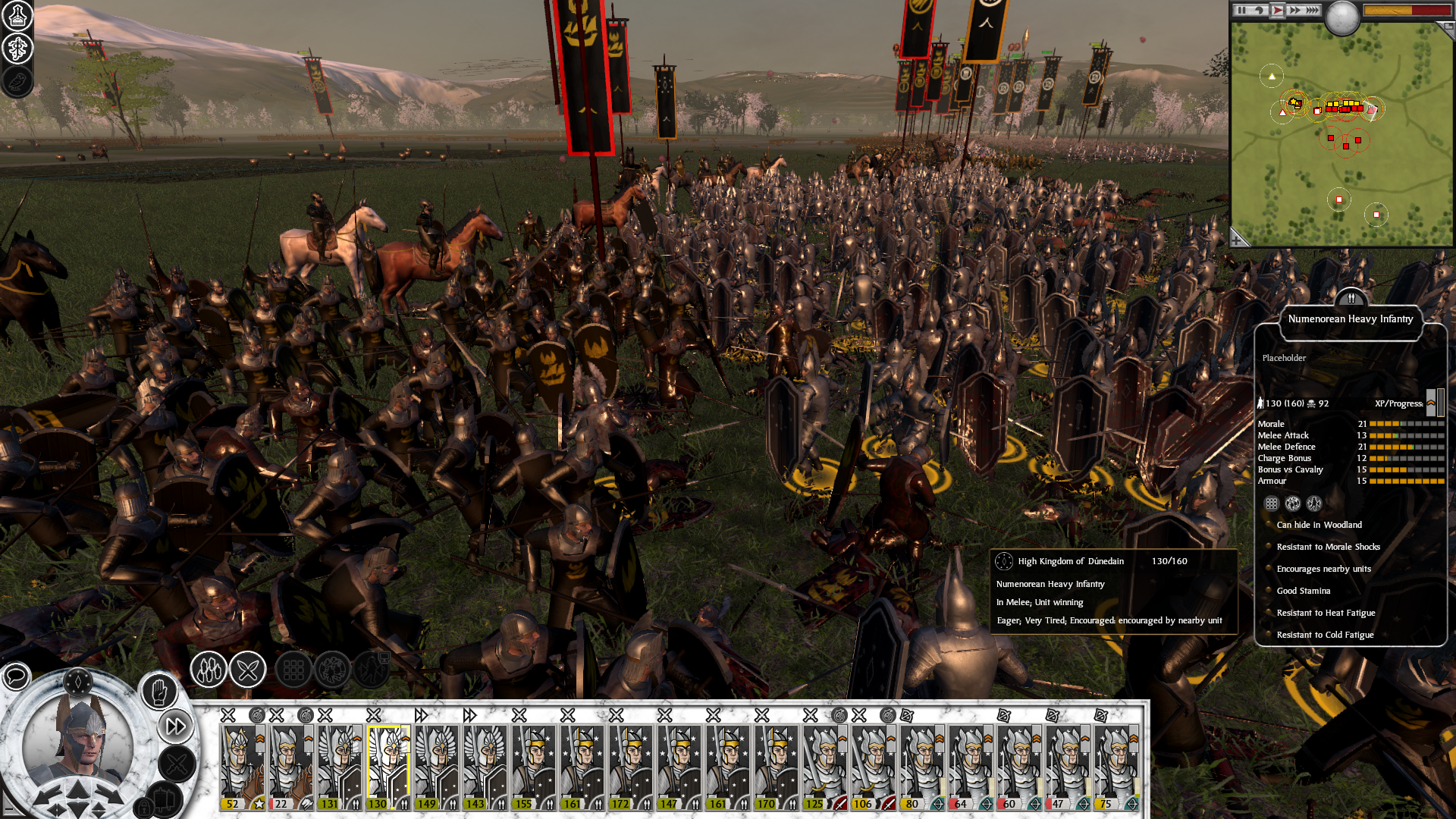 Now I'm working on models for three factions - Dunedain, Umbar and Lindon (probably those factions will be available in public alpha in the future). The most effort has been put into Dunedain. I have done 10 units for them so far - middle and high tier units, so now I'm gonna prepare models for low tier units + I plan to make models and textures, for currently existing units, more varied.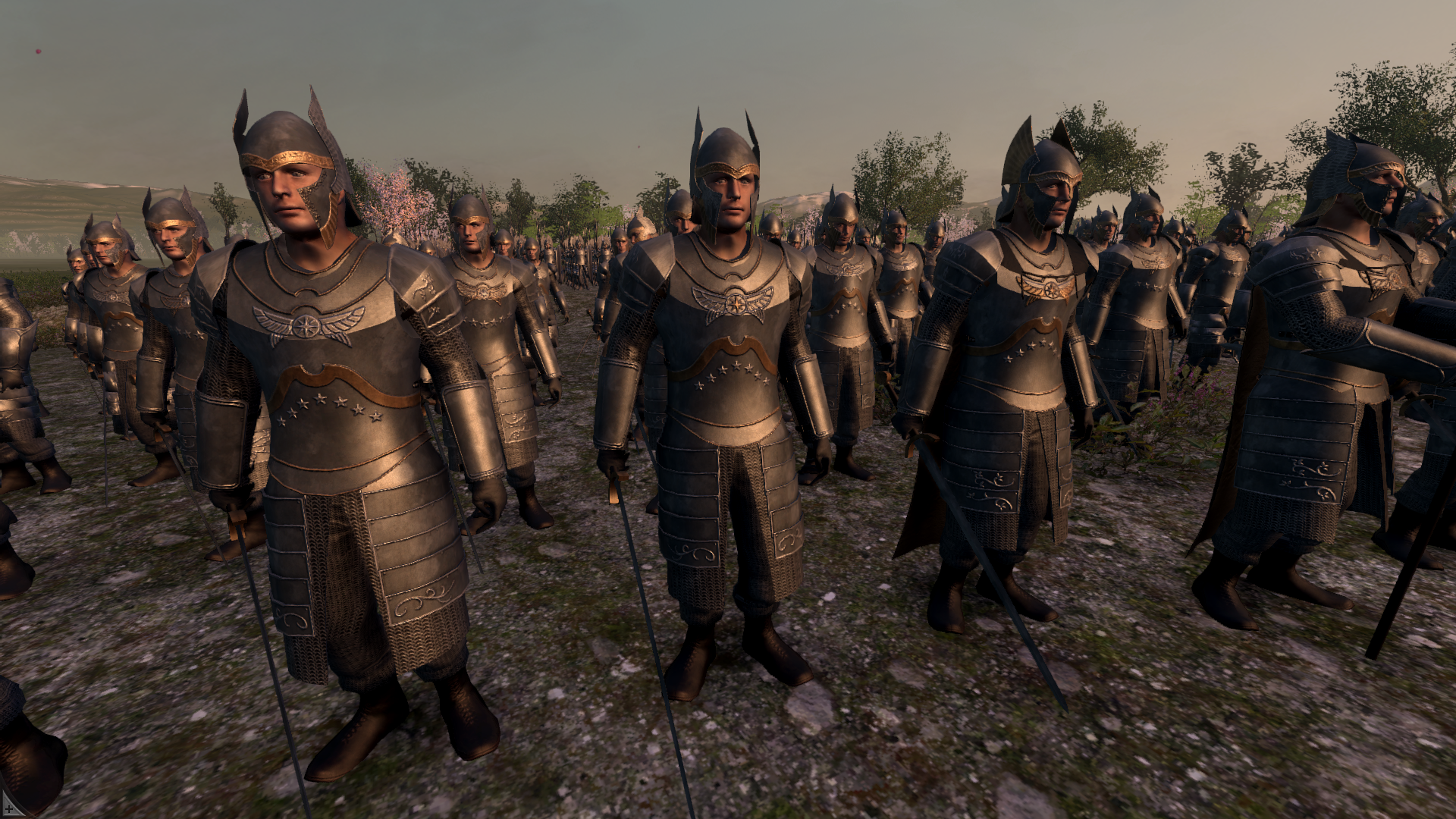 About Umbar and Lindon. Currently Umbar has the same units like Dunedain but with different uniforms. I haven't been working too much on this faction, so they have only a basic models. About Lindon, most of their models, which I've showed you before, need to be fixed or remade (+ I need to prepare armors for elite units). So I don't have any new units to show just yet.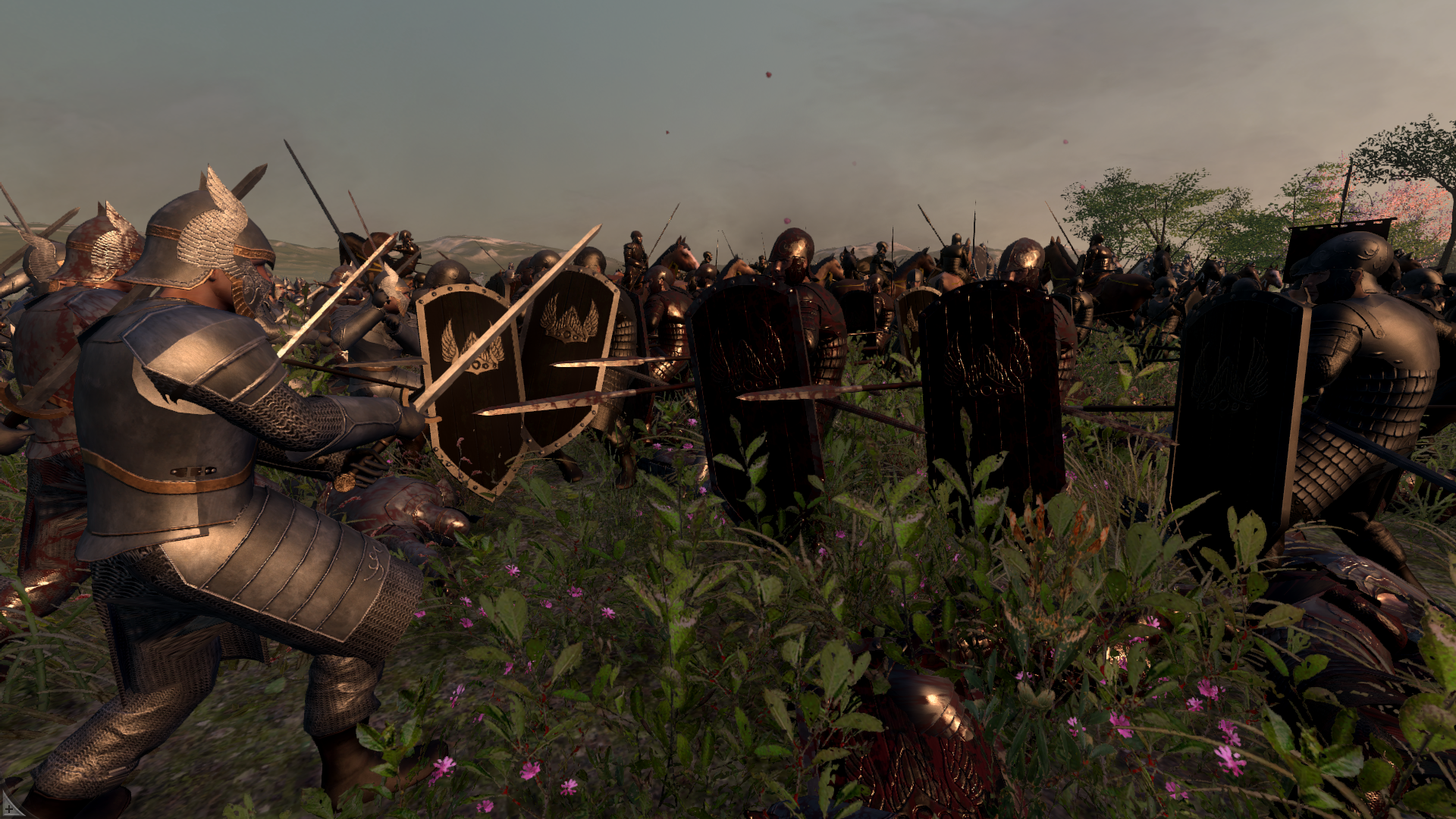 And that's all in case of my current work. If you want, you can support me on Patreon - I would be really grateful, cause I'm spending a lot of time preparing units and doing other parts of this mod.
You can support me here: Patreon.com
PS. I'd like to thank izzi for models of the flags from his mod (Total FOTS) and the Rise of Mordor team for textures (Maybe you'll see some of my models in their mod)
Meanwhile CherJair has prepared a new non-combat animations for units armed with a sword and a shield and now he is working on sword and shield matched combat. So we're gonna show you them a next animations preview.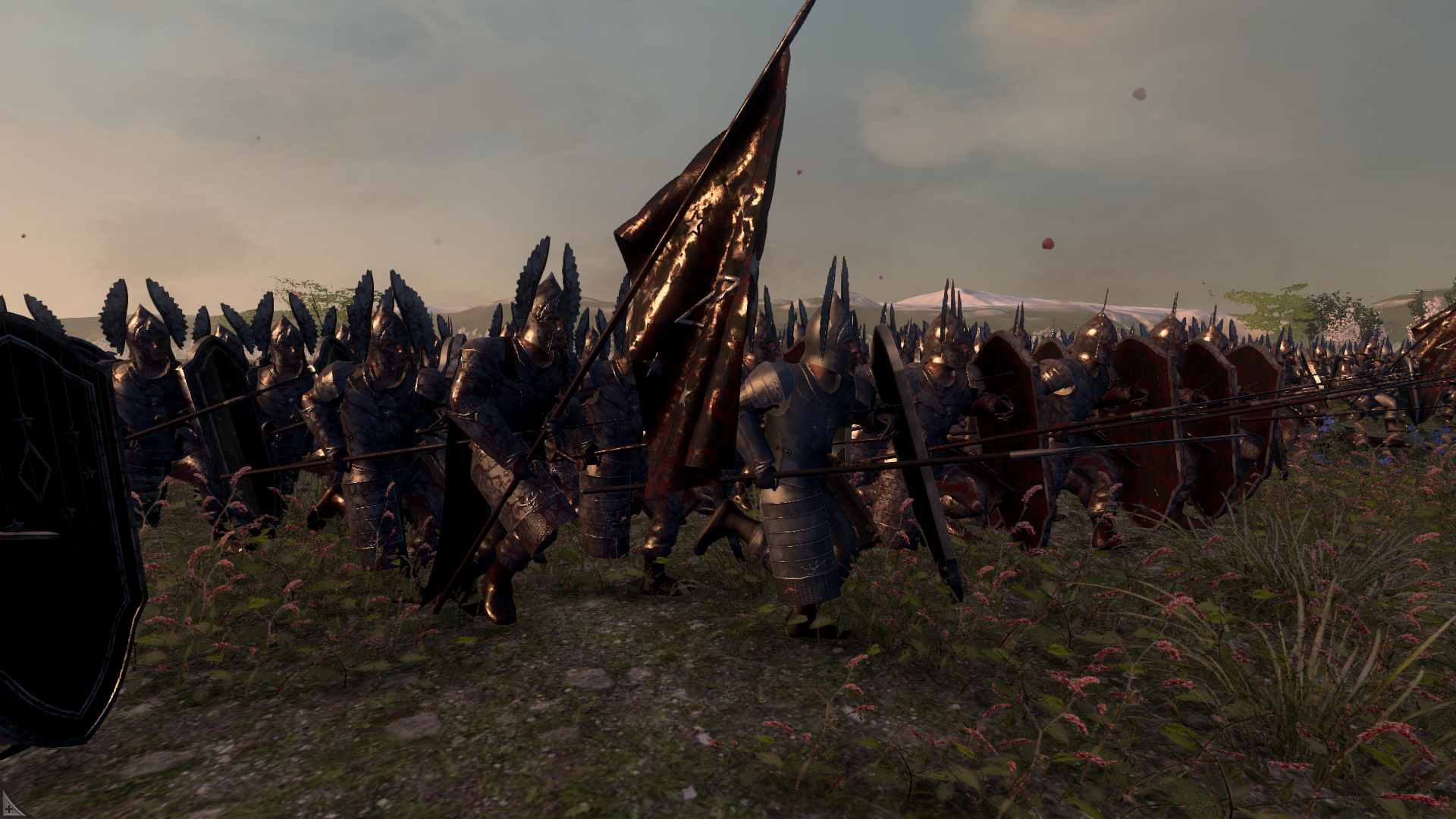 And the final part of this article - music. Filip Oleyka (who prepared music for Rise of Mordor mod) gave me a permission to use his music in my mod, so once you will get a mod and fight for a freedom of Middle-Earth on a campaign map, you will hear his epic music during the battles.
Make sure to check out his channel here ;) Youtube.com
Additionally I've changed some unit voices, so now Dunedains don't speak Japanese anymore :P
And that's all.
Meanwhile I'd like to invite you on my new discord server, if you'd like to this mod or if you have some questions ;) Discord.gg
Now I'll get some rest. See you next time!