From over month I didn't post any article, so I decided to break this silence and show you new features which we have added to mod.
One of the most important problems that modders who want create mod in other place than Japan on Shogun 2 have to face are animations. Many people told me: "You can't make LotR mod on Shogun, samurai didn't use shield, so you can't create units with shields, Gondor army without shields will be hilarious!".
Of course, in vanilla Shogun 2 we don't have shields, and any mod before didn't add this in 100%. But, currently we can easlly export Shogun 2 animations file, edit this, and import again. Thanks to Empire, we have special unit stats for shields.
So, I'm glad to show you new combat animations. They were made by CherJair (who joined to team month ago) and in videos below you can see part of his work:
There are not all of them, besides the combat animations, CherJair is working also on non combat ones (like walk, stealthy steps etc.) ;)
In the same time, I'm still working on a new models, in images section you can find some screenshots ;)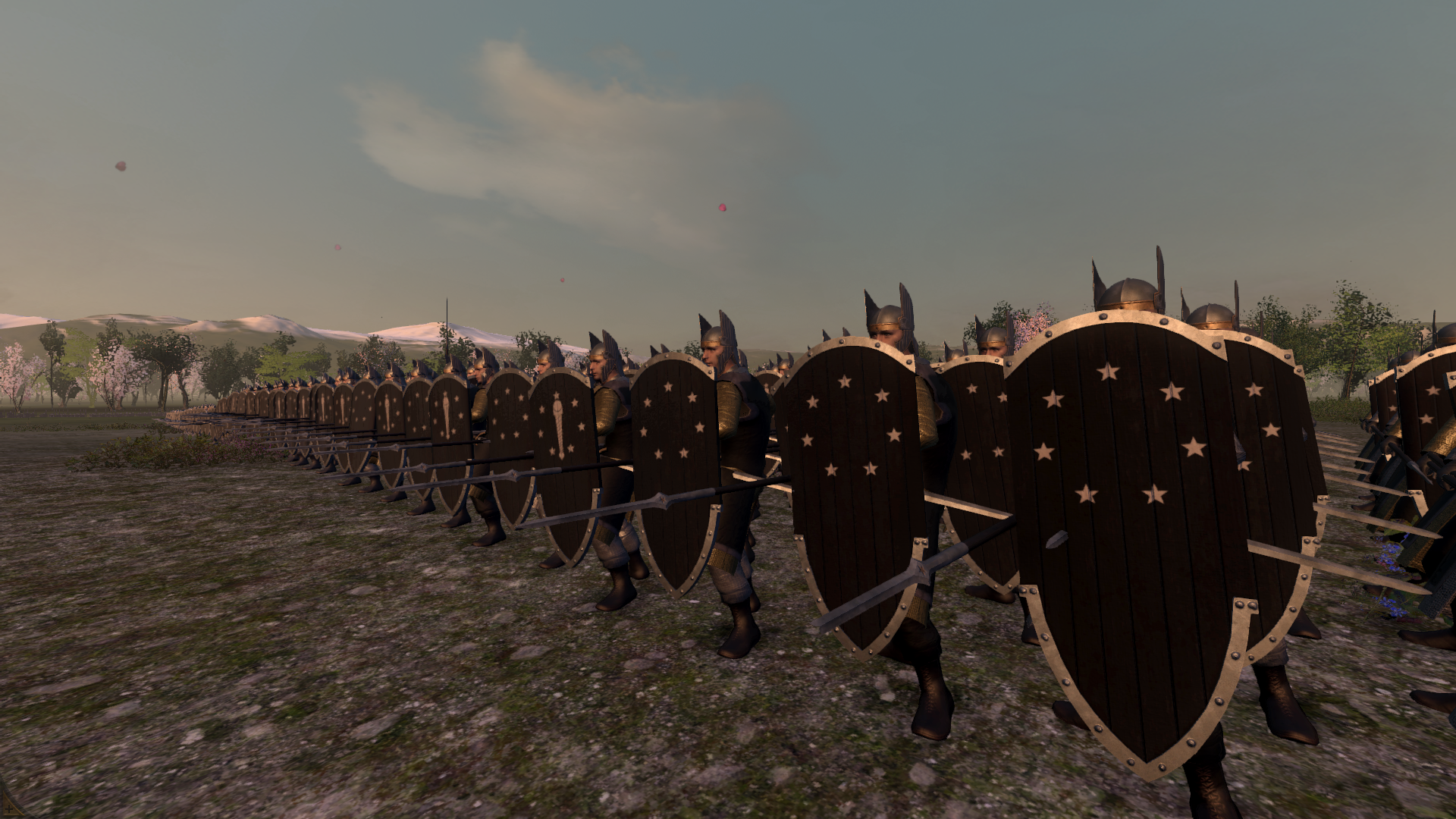 That's all for the moment, soon I will publish more preview ;)