Good news Gentlemen (and any ladies, if they happen to be reading)
Despite a very strange bug that arose last night, I can confirm that EAW is 99% ready. It is completely playable as I type this, but the economy could do with a little more balancing (a trade-off between the kind of long-term slowly evolving game I like, and "Wow it's taken me 3 hours just to tech up to a cruiser...") and of course some final bugspraying and AI testing, just to make sure that it's absolutely as polished as it can possibly be.
Besides the manual, which has occupied much of my modding time recently, I have also been working on the more peripheral, non-critical bits of the mod. Basically the stuff that makes it professional. I opted for a change of main menu music, along with a new main menu (since the campaigns no longer function) and a new splash screen. Note that the campaign screen can still be accessed (cannot actually remove the button as it were) but now with that Romulan Preax Class there, it looks less like a button you would click, if that makes sense)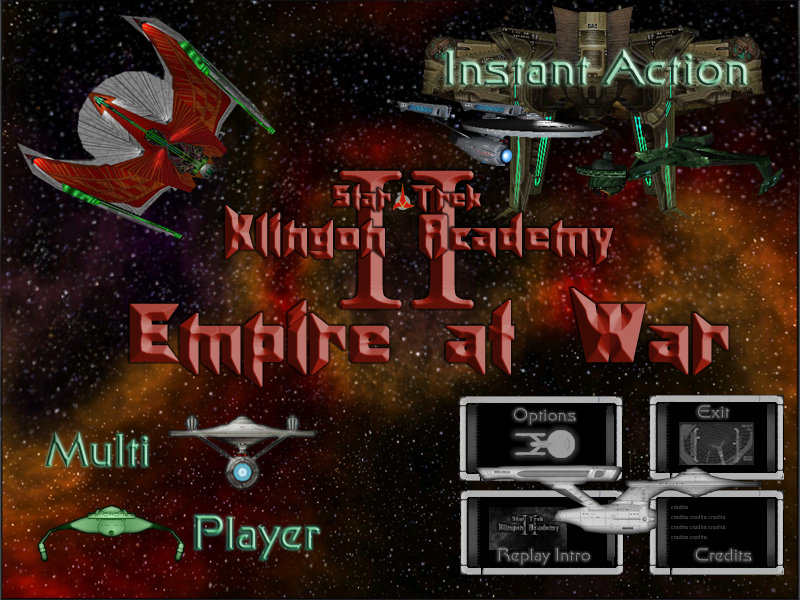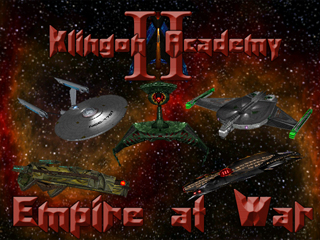 I've also done some boring stuff; tidying up the code further, fixing a few imbalances and incorrect stats. Before I release there are some Advanced Weapons, namely the QCB and GHRC, that I want to redo, as at the moment they are overpowered.
Also, I can't remember if I posted this picture previously, but I managed to get the original, registry-less textures from Klingon Academy (rather than using SFC ones with registries). Not a lot of point using most of them as they are near identical, but for the Lexington it turns out I had the wrong saucer texture (I was technically lied to when the modder who converted the Lexington for me said he had done it straight from KA, but no biggy). I also cleaned up the warp nacelles and such, and added my own registry (since I have the correct fonts to do so). Compare with the Lexington picture currently in the images section:-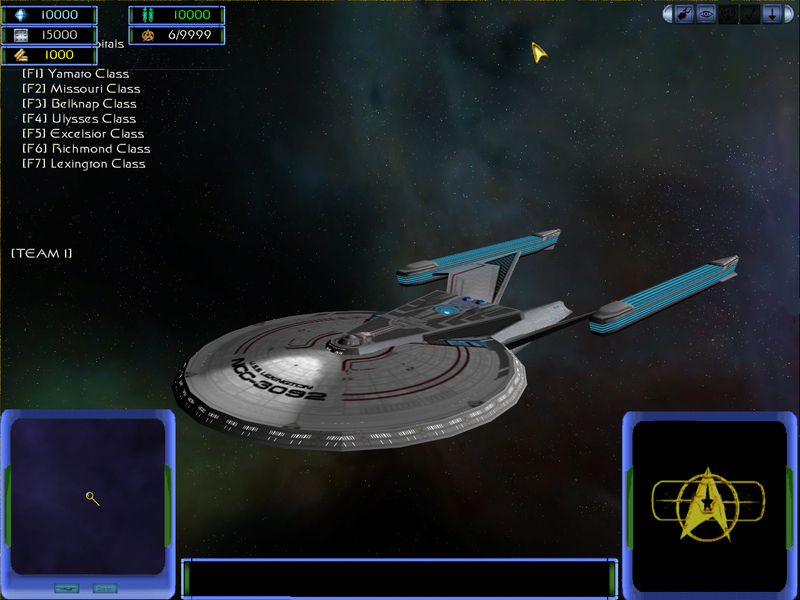 While we are at it, I thought you might like to see some of the modified Gorn ships, with visible torpedo tubes. Featured are the Basilisk Class BC, Grendel Class DN and King Grendel Class BB.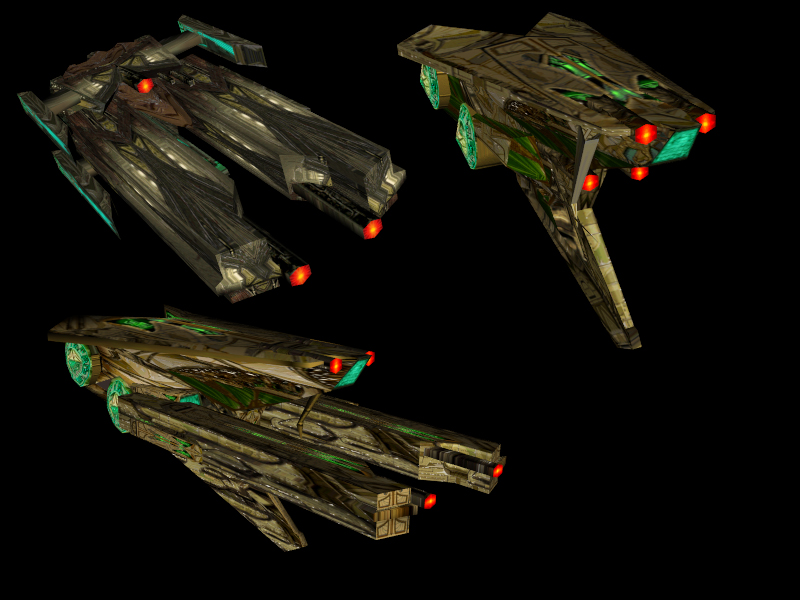 Finally, the reason I made this news post! The manual. It has been uploaded to ModDB, currently awaiting authorisation. I know that ModDB has had bandwidth issues with some of my files (the old manual for example wouldn't download for me) so, I also took the liberty of uploading it on Mediafire.
Enjoy, and fingers crossed, I will have a release ready in the next few weeks.
Squire James