For weekly progress updates regarding the new version, see the forum | Moddb.com
Sounds are an important part of the mod as they give the new dinosaurs character. As such, I have been working on a redone sound list so that fewer dinosaurs will have reused sounds. The first example is the Crichtonsaurus, which you can listen to above.
Note that Apatosaurus and Brachiosaurus will share sound effects as they do in Jurassic World.
Looking at the mod now, I find myself disliking the dark green of the environment, so I took the chance to create a more vibrant one. Below you will see my first attempt at a bright and lively environment, with much brighter grass than before.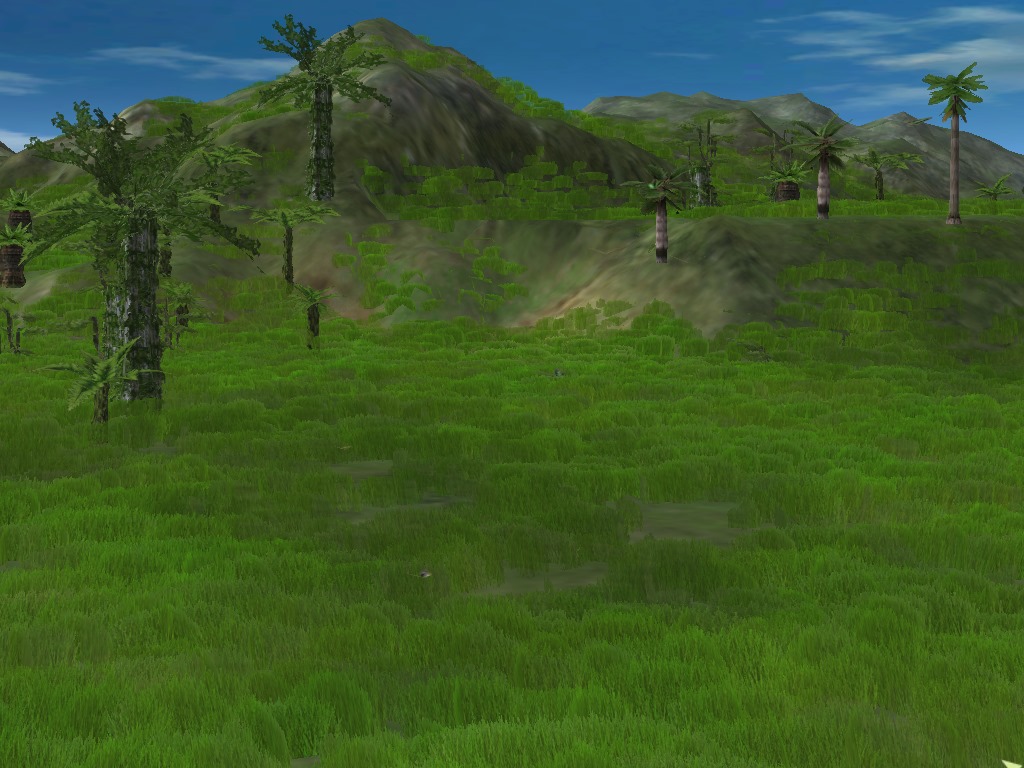 The trees will also be modified to become more vibrant. I also intend to create special trees which will be placed like buildings and cannot be deleted.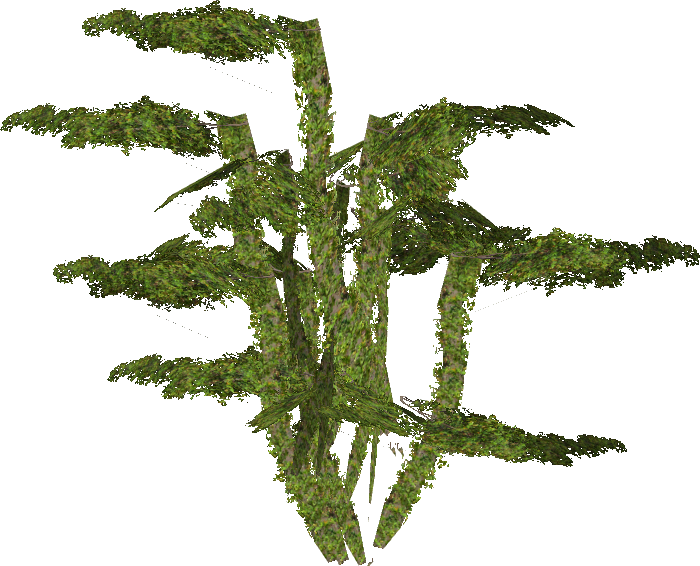 This is the first of many such plants that will appear in the new version. Eventually more plants like Araucaria and Monstera will be completed. The final goal is to allow for a lush and exotic jungle environment.