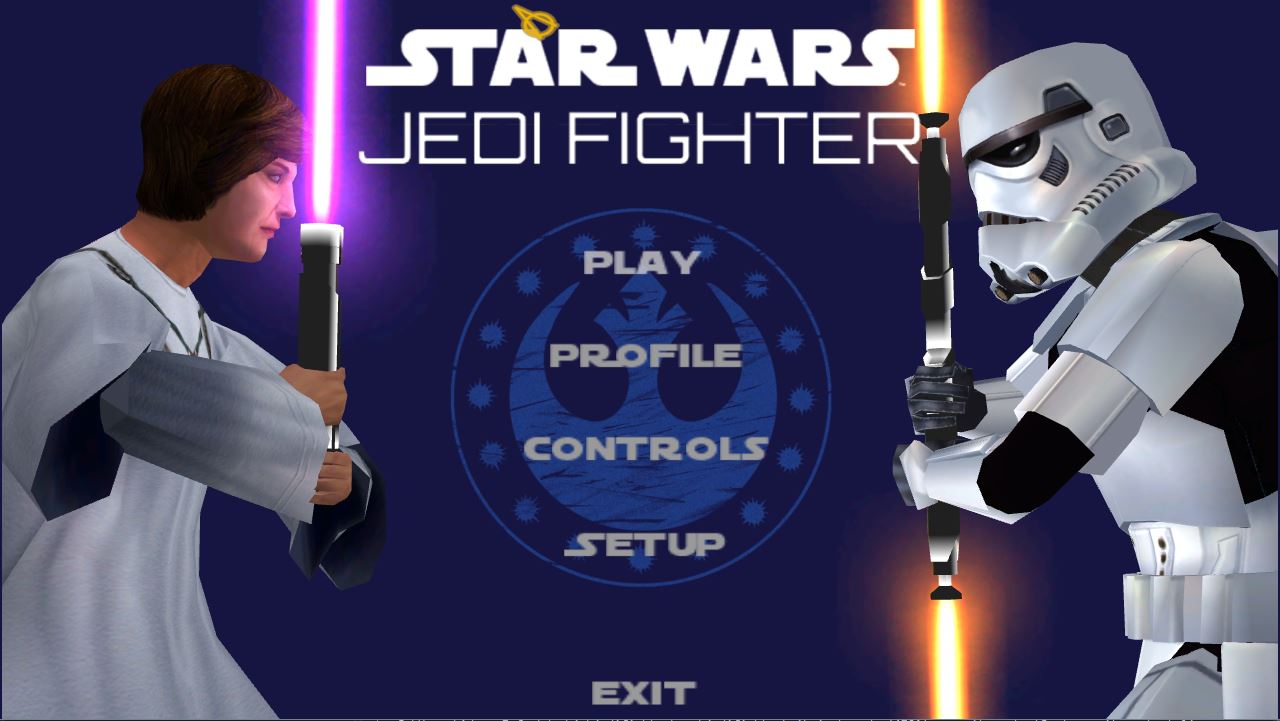 Jedi Fighter development is back on since September! The Force Awakens helped rekindle my desire to get this thing done!
There will be a new release in December which will include the following:
Six fighters representing the dark and light sides, with unique special moves and force powers, that allow you to explore 3 different saber styles
Support for your favorite gamepads (Sony Dualshock 4/3, Xbox360 controller, Steam Controller, Gravis Gamepad Pro) with predefined and customizable profiles
A new (widescreen compatible) UI, including a cool title screen and fighter selection screen prior to the match
4 arenas to fight in, including a Tie hangar bay, Hoth at night, and perilous catwalks in the depths of the Death star
Runs in the original Jedi Academy for Windows, available via retail and Steam. (If someone wants to volunteer to help with OSX and Linux builds that would be compatible with OpenJK, please contact me!)
Check out the new site, Jedifighter.com\wp! Closer to release time, that site will be updated to include help information, release info, download links, etc, and will definitely link back to moddb.
Thanks for reading!