JEDI FIGHTER beta 2 is out! Get it now!
JEDI FIGHTER is a multiplayer 2D fighting game mod for Jedi Academy inspired by SNK's Last Blade I & II and Capcom's Street Fighter II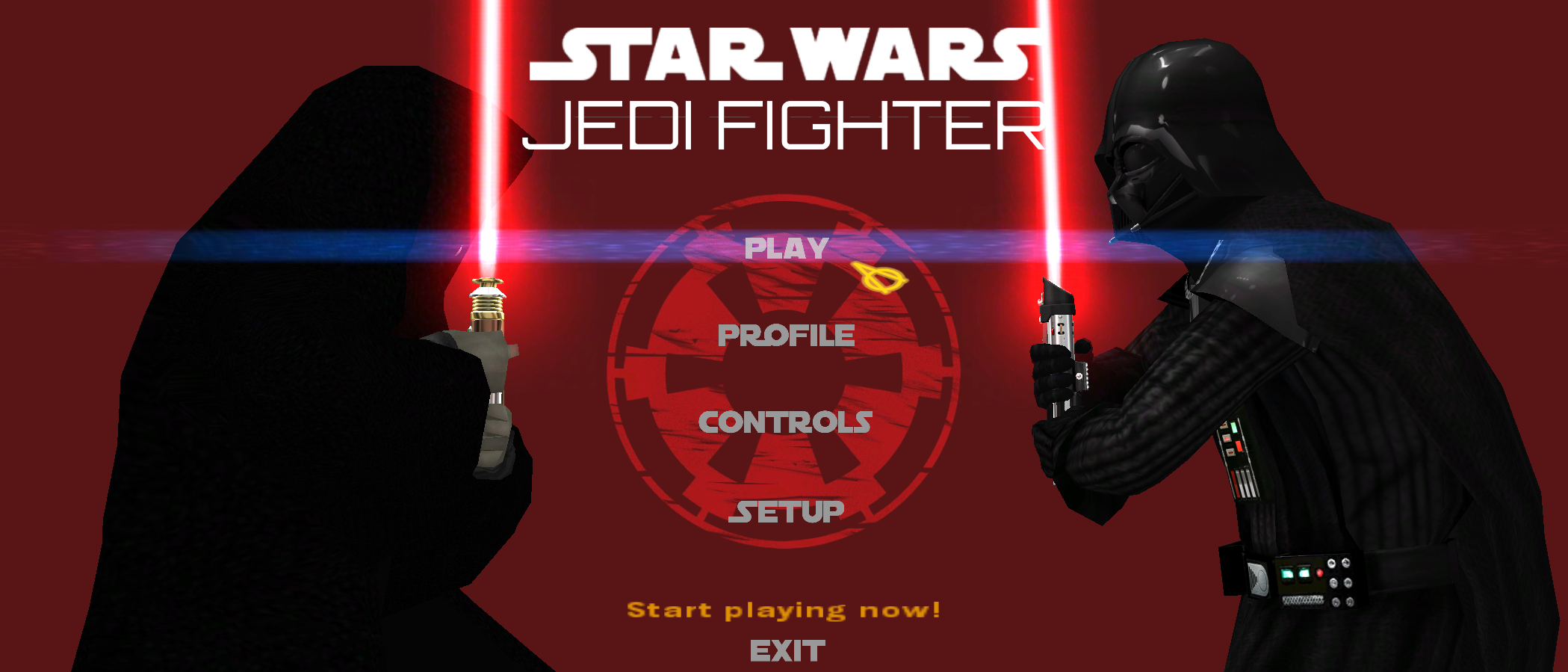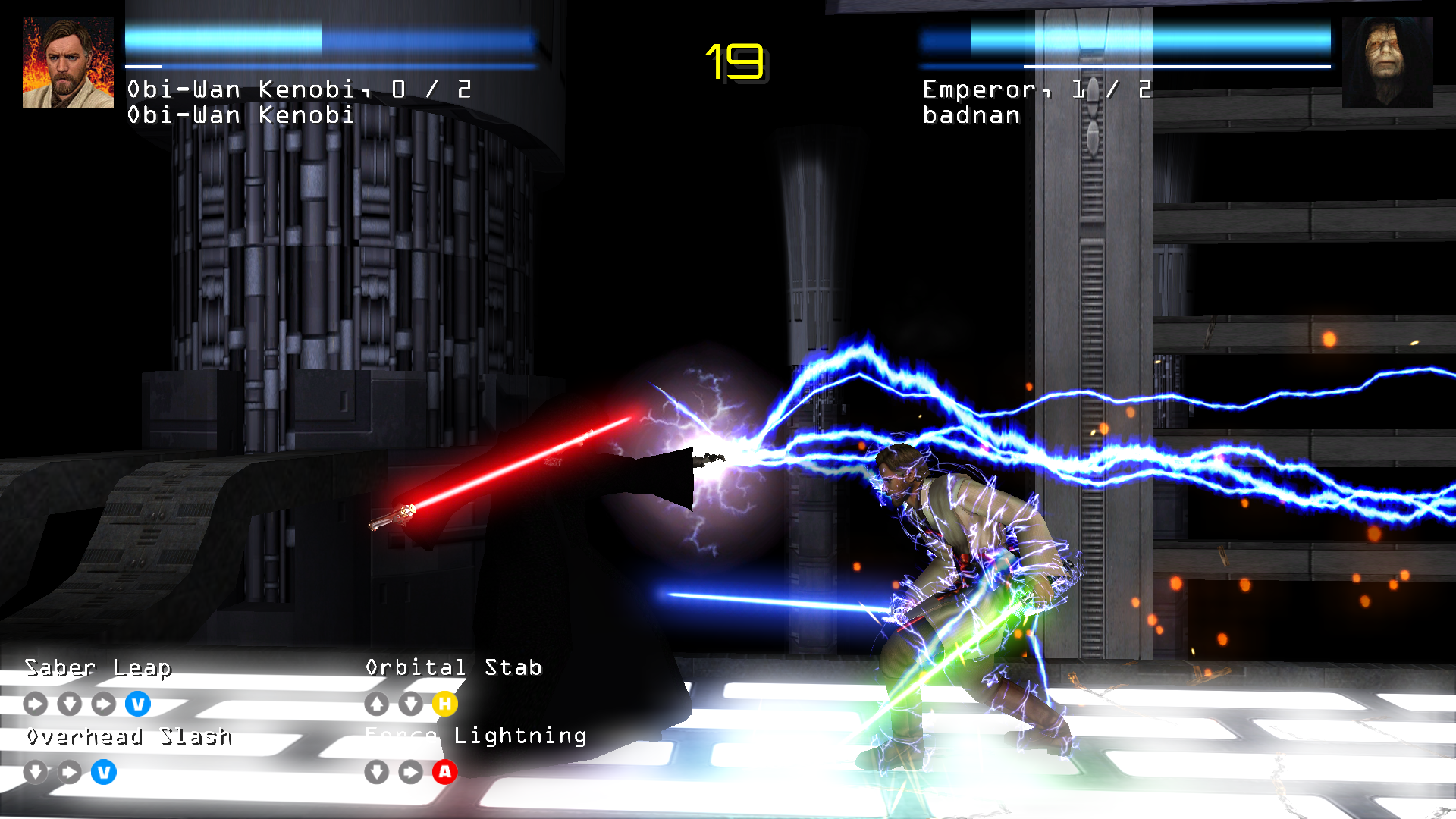 Features in beta 2
Fight as 10 characters from the Star Wars movies and expanded universe, each armed with unique force powers and devastating special moves
Fight in 5 arenas, from a Tie hangar bay, to turbolifts in the Deathstar, to the aftermath on Hoth
Full widescreen support for 16:9 (1080p and 720p), 16:10, 4K and 21:9 resolutions! Or any custom resolution!
A dynamic camera that gives a cinematic view of the action
Awesome title music
and much, much more!
Feedback
Your honest feedback is incredibly important and very much appreciated! Please post comments to the forums. I'll be checking them regularly so your comments will help shape the direction of the mod!
If you would like to contribute by making maps, please reach out to me via email or messages, or post to the forums. I'd appreciate the help!
Requirements:
You'll need to install Jedi Academy, the OpenJK engine, and Jedi Fighter beta 2 to play.
Installation:
Check out these installation instructions to get started.
Unzip both Jedi Fighter beta 2 and the OpenJK engine to your Jedi Academy\gamedata directory.
Right click on SETUP.BAT in the Jedi Academy\gamedata\jedifighter directory and choose "Run as Administrator".
Run JF_CLIENT_OJK.BAT in your Jedi Academy\gamedata\jedifighter directory to get started. Configure your controls, max out your video settings and resolution, and have fun!
If you have any issues, check out the detailed instructions in jedifighter\_README_.txt. If you still have problems, feel free to post in the forums.
Future plans:
I'll try to get some dedicated servers running in the next few weeks, and will be setting up some play sessions on my own machine. Stay tuned to moddb for details!
JEDI FIGHTER will continue to be improved until the v1.0 release near June, 2016, with a beta 3 in the next two months.
Beta 3 will focus on a few key areas:
improved AI based on neural networks
balancing and adding fighters (including from Star Wars: The Force Awakens)
improved user experience with the server browser and match making
As always, thank you for playing and for your feedback!