Ok, so February is here and this month an update to what we talked about last month.
We have finished the public design WIKI. This took MANY
MANY hours of painstaking writing, reading, revising, re-revising,
removing, adding, copying, pasting, moving etc. However, the good news.
It's up! To give you an idea of what's in there, it contains a large
picture overview of the game, including design details, Feral class
details, SNS structure details, and a bunch of previously un-released
art. You'll also get a
clear picture of things we don't have done. Areas we are lacking
which hopefully will bring a few talented
individuals along to help us out. We've also kept back some of the
specifics that are still likely to be revised before the first alpha
release (Feral Weapons, SNS Weapons, and specific Upgrades) but fret
not, the purpose of the wiki is to help ease new information into
everyone. However, just because it's read-only doesn't mean I don't
want to hear what you like, don't like about the WIKI, as well as any
errors that you find or any questions you feel aren't answered clearly
by the WIKI. You can find it at www.idmod.net/wiki .
Onto the Tech Release update, we've also
made significant progress in that regard as well. Khaim and Brackhar
have gotten the code base up to date for release. I've pushed out some
default map sounds (a few at the present moment) and want a bunch more
before we release. The needed documentation has been started but has
lost some momentum while we focused on the WIKI. We also have a bunch
of props modeled and have found an individual who has begun texturing
them. Currently he's working on finalizing the style we are looking
for. But in the interest of information sharing here's the first 'take'
of the SNS crate prop: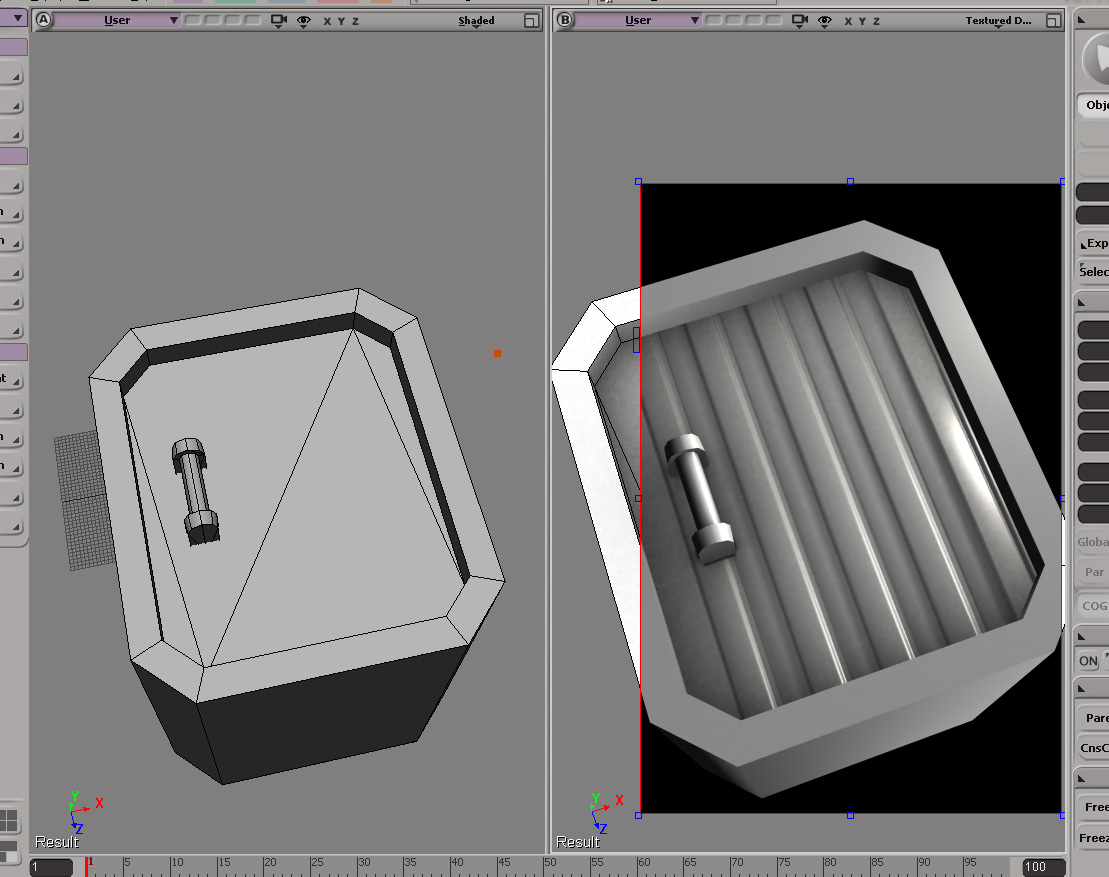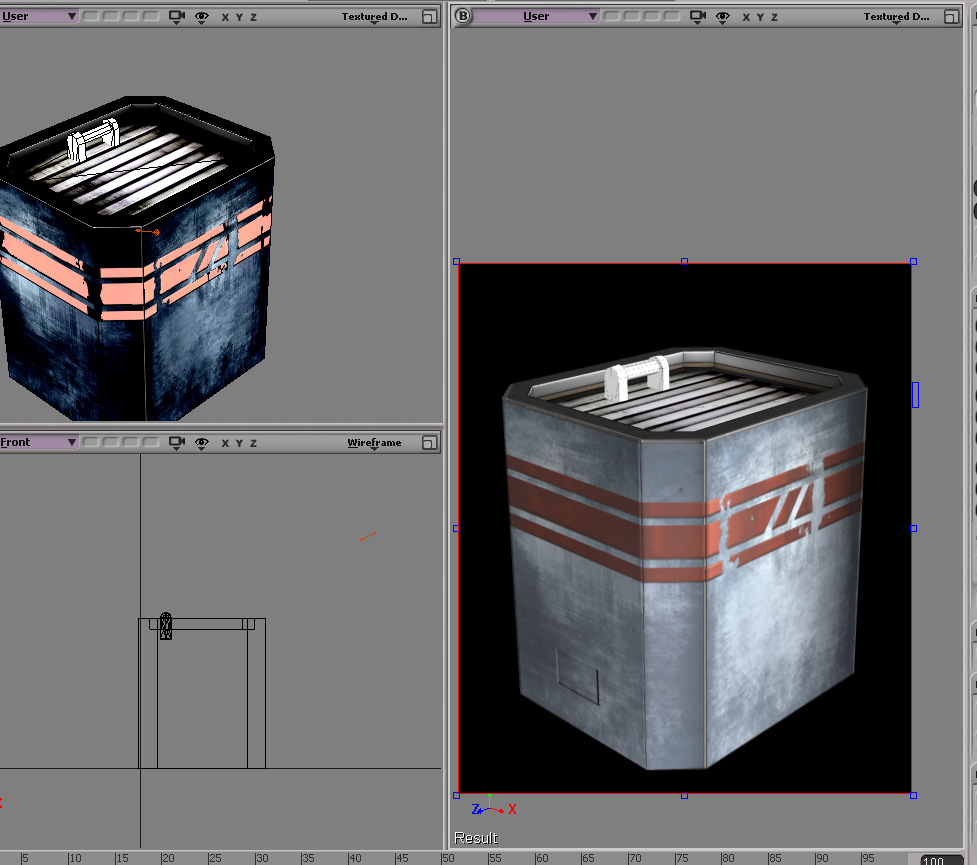 Hopefully this talented artist will stay with us and continue creating quality work like what you see above.
And finally to push this news release to the TL portion of TL,DR there is a
topic I hear about a lot in Mod-making circles regarding the
expectation of graphical awesomeness and it's place in creating a mod.
This was originally written for the last news release but I cut it for
the sake of brevity. So here it is tacked onto this one.
--------------------------------
Graphics vs. Gameplay:
I need to be clear up front, I truly believe you can have both, however
expectations from rabid fans have pushed a lot of mod development away
from really solid/tested gameplay and forced these mods to focus on the
art assets of their given game. There have been many mods that have
released that looked really good, but played incredibly poorly. In some
cases it was the mod teams intention (their original game vision wasn't
well thought out), in others it was a situation where the desire for
good looks overtook the desire for good gameplay.
The focus for our development staff is making a compelling game that offers players a
re-playable take on the RTS/FPS experience. One of my goals is to make
ID a competitive (CAL or otherwise) game that requires a combination of
strong tactics and FPS skills. I also want to make it accessible to new
players and allow those who are learning the combat roles an
opportunity to contribute in a tangible way. Because of these design
goals we are working to ensure that as much of the game design is solid
prior to any public release.
Art assets take a tremendous amount of work to complete, and require individuals with specialized skills. We recognize long term that we want the game visually to be as
compelling as the gameplay is. However, I'm not willing to sacrifice
the gameplay in order to solely concentrate on the graphical aspects.
So, that being said if we were to have a game that was solid gameplay wise,
but was a little lackluster in terms of some of the models, I would
release that game. Why? Because models are one of those things that are
easy to replace using a patch and require no coding to support the
change. This also gives us the opportunity to work with our community
to create top-notch art assets without needing to recruit new team
members and yet give those individuals the credit they deserve in the
game itself. I really want ID to be community driven and this method
will allow that to happen.
As always we welcome conversation regarding the game, this news post or anything else on our forums at www.idmod.net