So, this is my second devblog.
First - I lost some work, but it isn't so terrible, because I have backup from 16.05.16.
I lost work because I reinstall Far Cry to english version (don't ask why :D), and I have forgotten that my level in FAR CRY folder, not in MOD folder.
I lost some work, but nice work:
I will try to rework this again, like original on screens.
I have written a plot for first three level (two, first level contains two part, before incident and after, but Far Cry can't change level part as Half-Life, and I make it as two different levels in one location). It is more similar to the book about my mod, than a plot, but I like it :D

And last what I want to show you - progress in plan.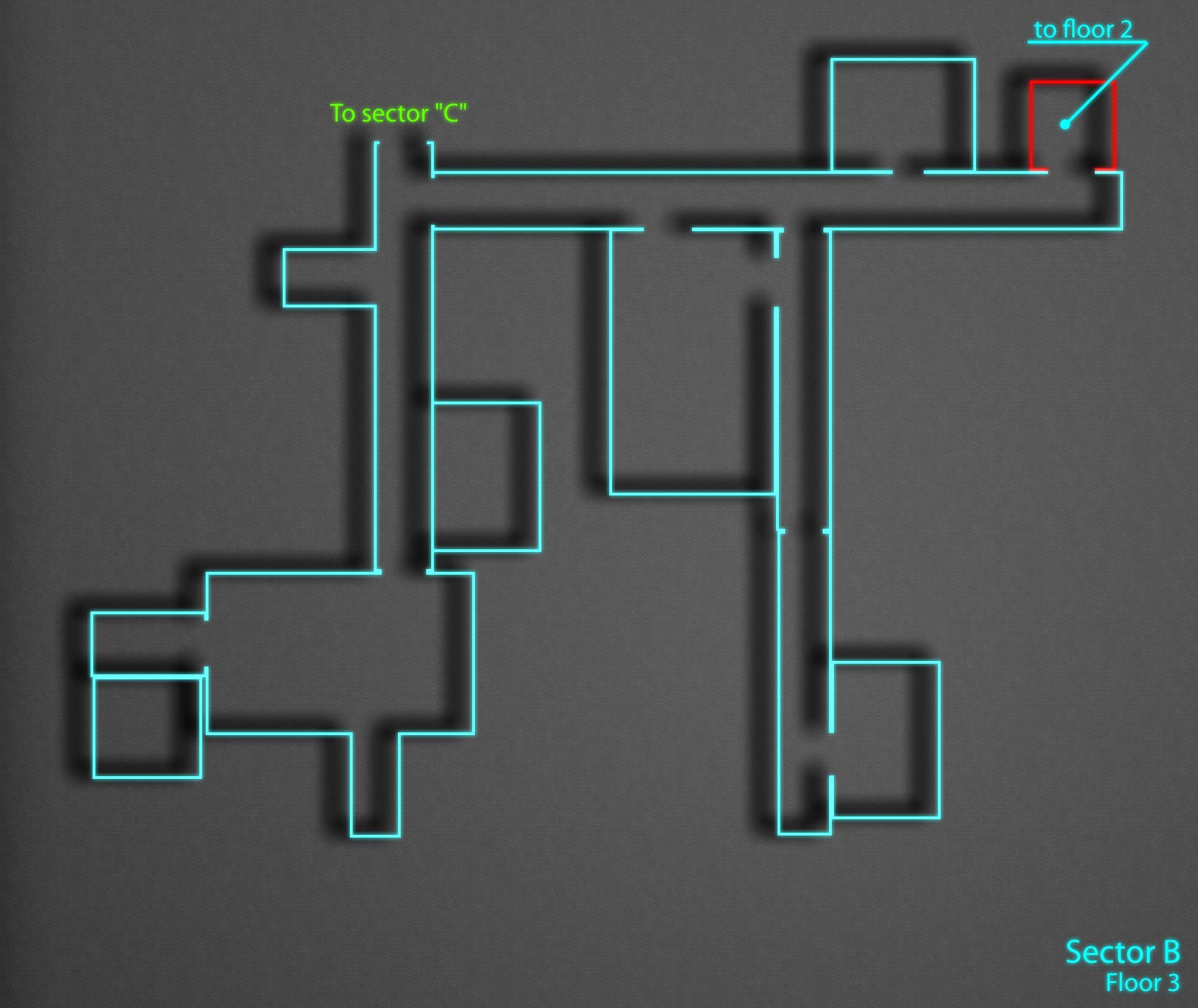 Blue - fully ready rooms and coridors.

Red - lost rooms, need to rework.
Yellow - partially restored.

Sector "B" - for security personnel. Weapons, clothes, ammunition, dining room.
Sector "C" - Research sector. Laboratories, generators.
Sector "A" (from plot/book. Not started.) - Warehouse, generators. Exit to a vivarium.
Today - this is all information :)