As the 2018 Modding Awards are over now, we can proudly say the Rise of the Republic won the Awards in the ETW, NTW and Shogun 2 section!
Thanks to you all who voted for us!
In addition PikeStance and I were awarded as 3rd and 4th place favourite modders of this section! Again we would like to thank you for voting for us.

Also we have something new, a new preview video made by Fahnat
Also when doing bug-fixing we noticed that the soundtrack could lead to sounds not playing. Therefore the complete soundtrack was reworked. We now cut several longer recordings into smaller pieces to reduce the size of the tracks and also the amount disk space used so that all sounds are played properly (and also removing unnecessary silence at the beginning and end of some pieces). The soundtrack is still a Classical music soundtrack and uses calmer music for the campaign (mostly Piano music), more vivid (a march of Beethoven, used in the video too!) and full orchestra music for the land battles and finally mostly string quartets/quintets for naval battles. Overall the soundtrack was expanded with much more pieces as before.
By the way, the messed-up campaign agent voices were fixed too (a very weird bug, I can tell you, had to rewrite a DB with exactly the same content).

Here is the complete list with every piece we used and in which situation it can play. Click on the links to listen to the pieces:
Furthermore some news from oleg2242 in regard on the Russians:

Russian Orthodox Bishops:





Russian Religion Building Trees: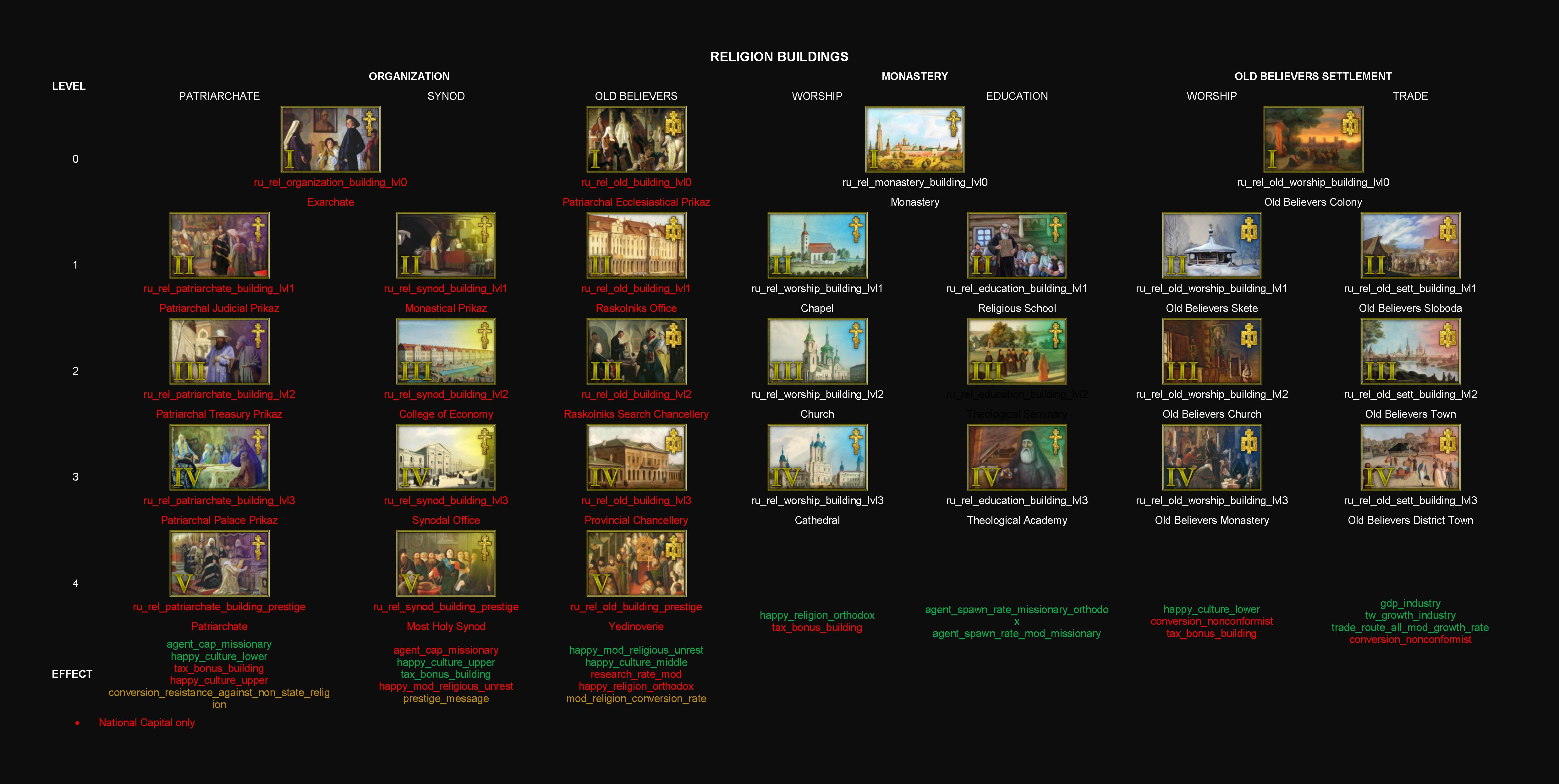 Russian Scholars:



So finally the last question, when is the next release coming?

Yes, we know, we promised it for may but nothing happened. Sadly RL came in between. There are still some things need to be done (like the Swedish tech-trees). We won't release a new version before that because the next release will be a full release and should be complete, not as the anniversary beta where you could see missing things. So we hope you still have some patience with us, version 1.2 is definitely coming!
Thanks for your patience and enjoy the music.
The Imperial Splendour Team

Visit us