It's been a long time, and I know many of you are still out there eagerly waiting for us to post a new version. This is that post. I want to thank everyone who has stuck with us these past few years, for your enthusiasm and interest. It's means a great deal to us. Internally, I especially want to thank Dark Sentinel for producing an admirable amount of finished art assets while the rest of the team has been preoccupied trying to get our lives in order. His productivity and presence have kept the project going more than anything else, in my estimation.
The biggest block of new content in the update is the Frerrn Aggregate ships. Mentioned in passing in the cataclysm manual, we've developed them into an antagonist to the Taiidani, a relatively young nation in galactic terms but one of the only ones to successfully stand up to the old empire. Dark Sentinel deserves a lot of credit for shouldering the work of producing these ships with a distinctive style while still working with Avatar to make sure they fit with the rest of the mod's art.
The Frerrn ship lineup now includes a fighter, six frigates, and a cruiser. This also means that for those of you who can reach later waves of survival mode, a new boss cruiser is waiting to meet you. The Frerrn lineup isn't complete by any means, and I'd expect down the road they'll continue to rival the other factions in roster completeness.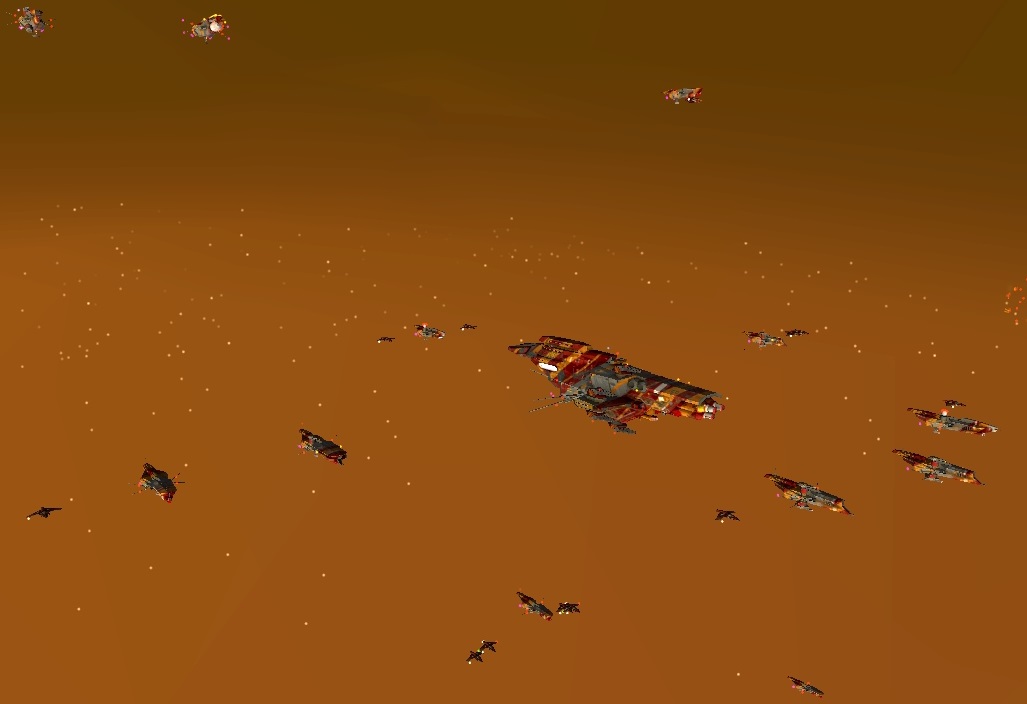 Joining it's place beside the republic scout, we now have a UNH scout. This ship is in fact a somtaaw recon concept originally drawn by Riess, artist of the excellent webcomic Our Intrepid Crew. Check it out if excellently drawn sci-fi webcomics are your thing.
You might find it odd that the UNH is fielding a unit specifically designed as Somtaaw, but the 'taaw do their part to contribute to the homeworld's defense, even if most of them are far-flung explorers, miners, and beasthunters.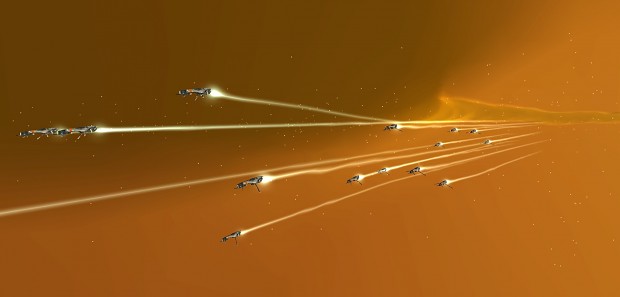 The Vaygr lineup has been shorn up, including a heavy gunship, the long anticipated ion array frigate, and two different sizes of harvester.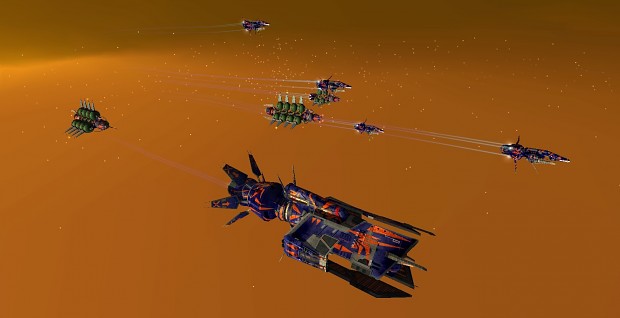 The Tobari are also a faction that have found their way into our version of the universe, though you may not recognize them from their relic concepts or other community realizations of them. Regarded as a nuisance at the edges of the galaxy by most, they are never-the-less the remnant of an ancient galactic empire with dangerous and exotic ships. Their advanced assault frigate may give you an idea what you can expect from them in the future.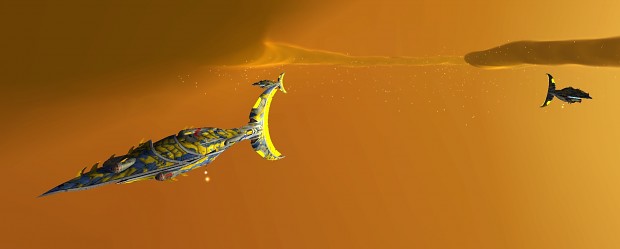 Have a crate! I don't know what we're doing with this model yet, but I've got some ideas.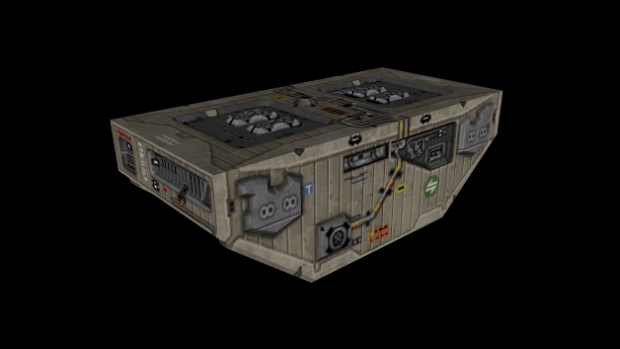 We've also included some voice-acted announcements for survival mode. If you don't want voice acting in your survival, they can disabled, and if you prefer a particular one, you can choose which one you want for a particular run. These trial runs ensure we can get voices into the game properly for eventual campaign mode lines.
Please also check out the readme, provided in .odt and .pdf formats. A great deal of effort has gone into living up to the original homeworld historical and technical briefings. Like the mod in general, this document is an incomplete work in progress and subject to change in the future, but it already contains a wealth of information on the stage we are setting.
Without further ado, the download links you've all been waiting for are available at our moddb downloads page. They may still be in the authorization queue, but if they are they'll hopefully get out of it soon.
Finally, you folks probably know all about Gearbox's Homeworld Remastered project, but if you don't, you should check it out . Even if you do, you might not know that they have an active forum with devs watching suggestions about redevelopment of the game. If you've got something you feel they should hear, I encourage you to head on over there and say it. I'm being cautious in my hope for the future, but even if all they manage to deliver better compatibility and a few more faces in the community, I'll be pleased to see it.