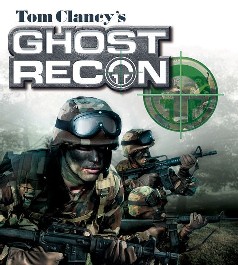 "Ghost Recon Forever" - GhostRecon.net's Dedicated Ghost Recon Server

Over a decade has passed since the release of Tom Clancy's Ghost Recon back in 2001, but true fans still look to the original game for their fix of squad-based tactical shooter goodness. In cooperation with GhostRecon.net I am pleased to announce a new dedicated Ghost Recon server to quench the thirst of those looking for competitive and cooperative online multiplayer in one of the greatest games ever devised.

The "Ghost Recon Forever" server is a permanent online gaming solution for the GR.net community and Ghost Recon fans in general. The server is run by / in accordance with GR.net staff and GR's godfather Rocky, and it follows GR.net rules and standards. We are still in a testing phase to iron out any kinks and get a general feel for what is needed/wanted. Please be patient with us as we get settled in. Thank you.
See you on the battlefield!
ApexMods & the GhostRecon.net team

Features:
reliable permanent server solution
online & available 24/7
fixed IP address
access via direct IP and/or Xfire (not required)
100Mbit network bandwidth
low network latency
unlimited data transfer
36 player slots (up to 36 for TEAM/SOLO, 9 to 27 for COOP)
60 voicecom slots (30 slots each for North America and Europe)
powerful dedicated hardware (collocation)
running Ghost Recon exclusively
open access / free for all
community driven
fully monitored for cheat/hack protection (ReconLog etc.)
managed by experienced server admins