Deep in the development dungeons of the Heart of Evil: Napalm Edition (HOE:NE), grows a great evil, an evil about to be pre-released upon the community. Enter the mind of Wesley Robert Hollfelder/Trilkin, one of our talented voice actors and lose yourself in his twenty-six page novelette: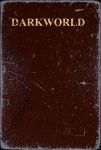 Darkworld is a short story about the events that occur in the HOE:NE universe before Percy Freeman (the player) is assigned the mission to assassinate Kurtz. Chapter One has been released with new screen shots and information on the final release. There will be additional Darkworld Chapters released up to the first public release of HOE:NE. Before we get to the screen shots or new features, rest assured that the game is nearly completion. We have sorted out all coding issues and have been testing the maps over and over, finding every possible bug for a polished release.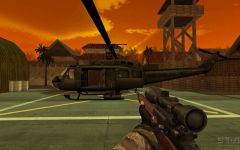 Now let's talk media. We have released four screen shots from Episode D and three from the Alamo expansion. We are doing our best to showcase what the player will get without giving away "the goods". Each Darkworld update will have screen shots to accompany it as well as additional information on features and updates on progress.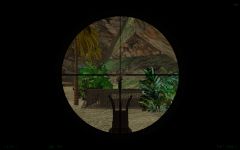 Lastly for this news update, information and features. We have fully integrated a inventory system for notes in the game. Every note you find or read will now be displayed in a tidy GUI window with scroll bar which can be read at the players pace, and can be referenced to at any time with a stroke of a key. Finally, the M21 Sniper rifle sprite has been updated to a model to accommodate any screen resolution with the highest quality possible, while looking snappy and remaining usable.
Oh, I almost forgot, you can find Darkworld Chapter One on our website or follow the link below:
Darkworld Chapter One
Enjoy the update and see you on the Huey!