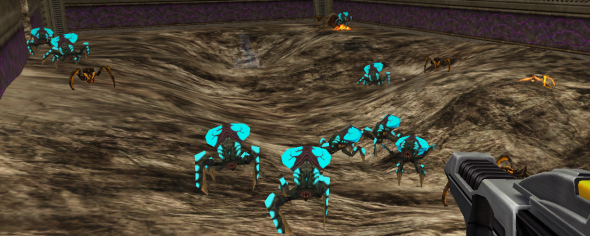 Build 14 of the HZM Coop Mod is now available for download!
The following important Changes have been made:
Fixed: Player unable to spawn poperly due error during Player Setup
Fixed: NoScript function, causing players to spawn wrong
Fixed: Paradise Island maps: Enemies to strong
Fixed: Video Settings Menu for custom resolution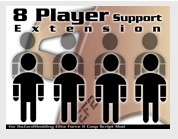 8 Player Support Extension available
This expands the Co-op Mod up to the OLD 8 player limit again, on all Singleplayer and Custom Maps.
Use this on your own risk, as some Campaign maps could create a client disconnect and possible a server or client crash. Although this is unlikely to happen, the possibility still exists.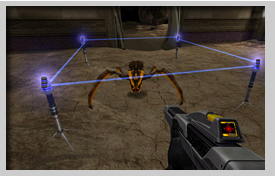 Coop Bugs, new Custom level available!
Following the events of the Singleplayer campaign, Coop Bugs takes you on a ancient Idryll Planet after the Singleplayer Campaign ended.
The Attrexians and Idryll began to work together to refurbish the old ruins and dig-out and research Idryll artefacts.
Suddenly the Archaeological Team vanishes...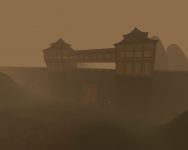 GBS Mod Bugfix
Various problems across all three GBS Coop Levels have been fixed, the updated version of A Gate two Birds and the beautiful Sky Mod for the HZM Coop Mod are now available for download.
There is NO new content to the GBS Coop yet available!

Germanized Coop Objectives update available!
The addon provides all Objectives and Background-Stories in German for all the official HZM Coop Mod custom Levels.