Haunted House v1.5 is more than a simple patch. The story, the environment, the characters and the gameplay have changed. Before releasing my mod, I want to make sure everything is polished so this is why I want you to try my mod!
Make sure to read the ReadMe before installing it.
Post your comments, suggestions and bug reports here: [Beta] Haunted House v1.5.

Important note
Haunted House v1.5 Beta requires the Shivering Isles expansion pack. I'll make sure this will not be the case with the final release.
You can download the beta by clicking the picture below or come visit the download page.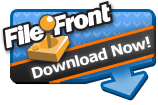 Related links:
[WIP] Haunted House v1.5