I'm making a new page for my new CS titled "David's Nightmare". I'll post content there from now. I'll update this page too about its status.
Currently adding finishing touches for the new CS trailer, and it's coming out pretty well. Will be on youtube too.
Content from my new CS that was posted here will be removed, and placed into the new page. You may need to wait, as authorisation is one thing, creating is another.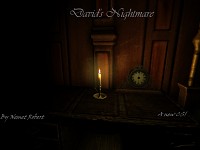 Sorry, not much progress was made on images, I was focused on the trailer first.