After our last update we made a great deal of exciting changes and additions to the map. Many assets and locations were revamped and some were scraped and recreated entirely. However after making this progress a variety of problems in real life got in the way of my participation in the project and as my free time dwindled our moddb page was unfortunately forgotten. Recently I realized how out of date this page was and decided that I should return and give ya'll an update on the state of our mod.
Lets start with pictures!!
As you can see the main hangar got a great makeover, the color scheme has been somewhat darkened and desaturated giving it a much more authentic appearance. We also added a variety of scenery objects, and a catwalk across the back wall.: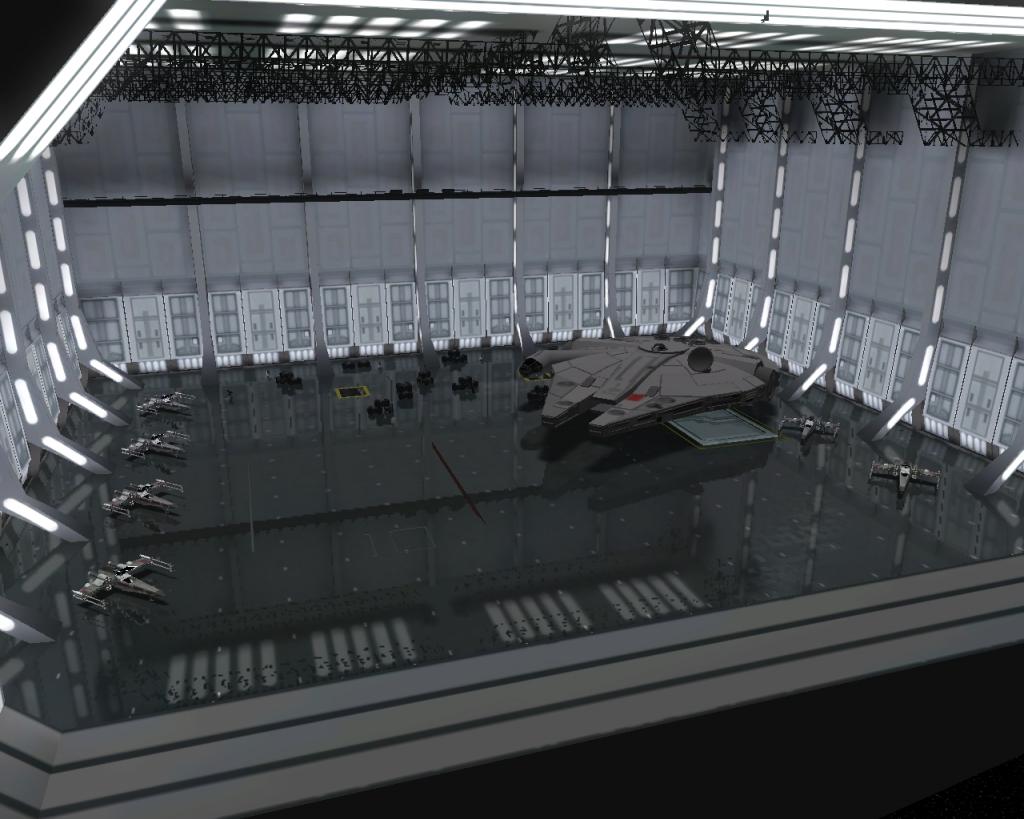 One of our favorite changes was scrapping the Millenium Falcon and starting it from scratch. This gave us a great opportunity to make it more accurate to the movies:
In addition to the assortment of blasters and explosives the map also contains lightsabers! These sabers are not only lethal melee weapons but invaluable defensive tools. If you hold down your right mouse button you can use the saber to deflect incoming blaster fire!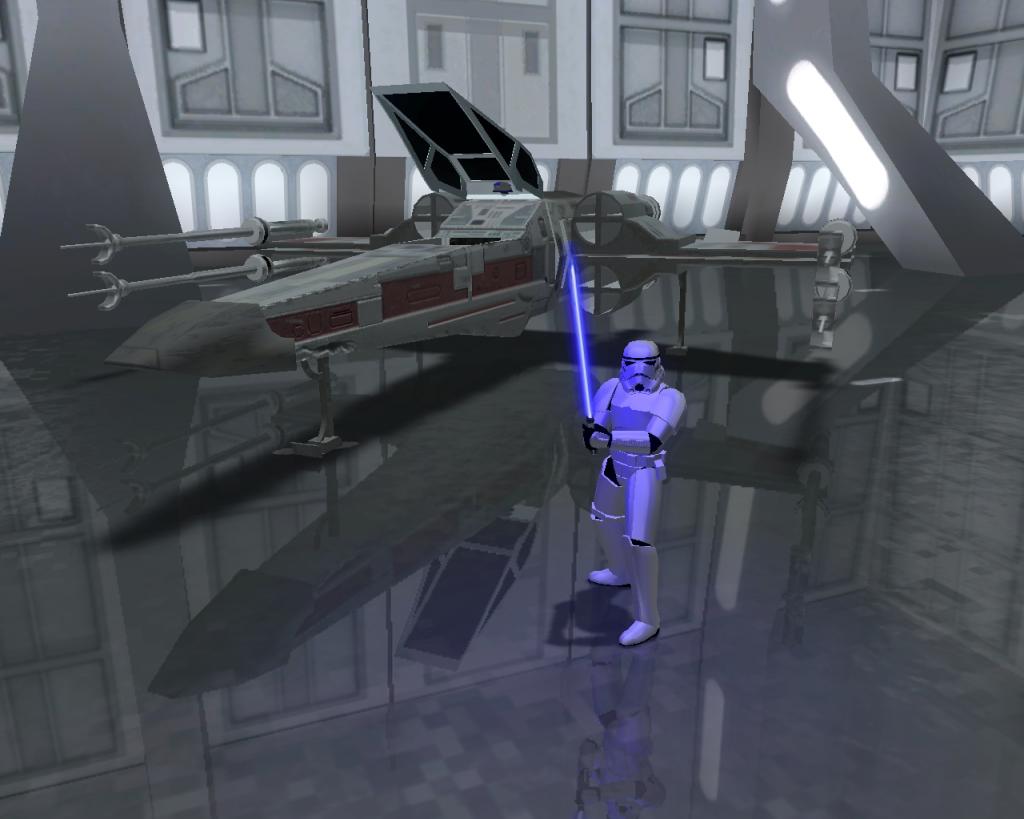 These are a few of our many changes and additions. You will find more pictures in the images section and hopefully in the next couple of days I will find time to upload even more in addition to some fun videos.
Possibly the most exciting news I have to offer is that we began open beta testing some time ago!!! You can actually download and play the map now!!! (as soon as the download gets authorized by moddb.)
I will try to update this page more often, and of course:
May the Force be with you!!