Sins of the Prophets Update 5.1.14
Today I'm going to try to bring you up to speed on the many changes and updates that are coming to Sins of the Prophets.
Staff Changes
However, I'd like to first mention some staff changes. After Dianno completed the balance overhaul for the mod he decided he wanted to persue projects of his own, so he's stepped away from the mod now. We wish him the very best and thank him for the immense work he's done in helping bring about a balanced and fun experience to SotP gameplay. Additionally, we've added Abyssinian as our resident Covenant modeler and potential texture artist if the need arises. You may know him from the Halo Fleet Command mod for Nexus. Right now he's diligently working on a new CPV-class Destroyer model for us which we hope to show you relatively soon. You've already seen the prowler Faced has been working on, but he's been officially brought onto the team as well. Grunt563 and Sci Fi Dude777 were brought in as coders from the playtesting corps. And last, but not least, Nakamura from the Homeworld 2 and Age of Mythology community, has been brought on to help test balance and help code once he's been brought up to speed on SoaSE modding. We are still looking for graphic artists, experienced modelers, and texture artists. PM me with references on hand to apply.
Balancing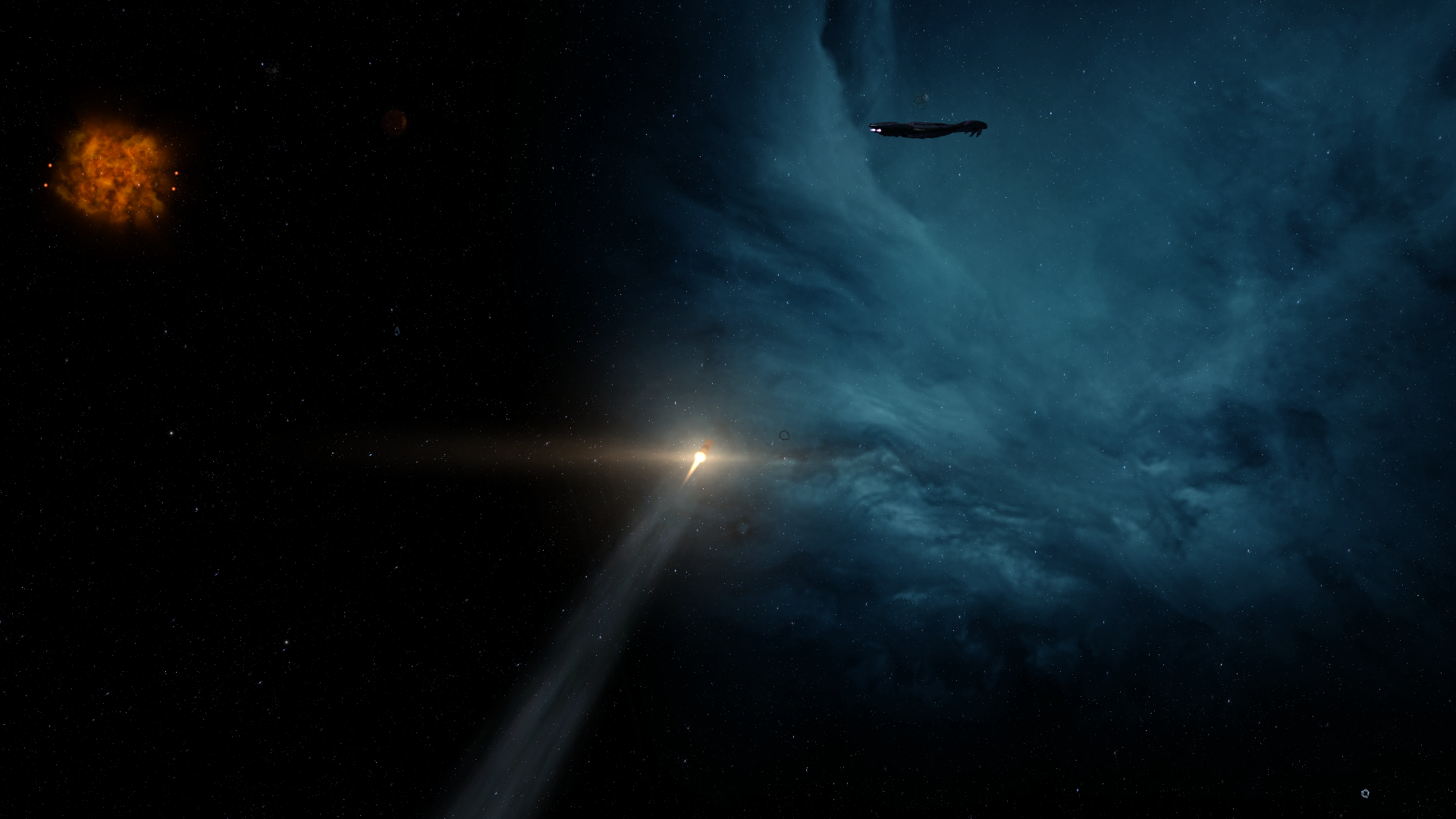 Since our January release we've been working to correct the balancing issues and bugs you've brought to our attention. We feel very lucky to have such an engaged and thriving community building around the mod and we hope those of you that have been lurking for years come join us on the forums and add to the discussion. As of this writing over 23,000 of you have downloaded the mod, which is a staggering number for the whole team to consider! It definitely motivates us to work harder on the next release and try to improve your experience while playing the mod. The number of minor balance changes we've made in the mod over the previous months are numerous, but I'll try to list the most significant below.
The Covenant SDV's role has changed from anti-fighter to minor carrier and seige.
The Covenant pickett has become the anti-fighter ship and thanks to Lavo has been given very good looking pulse lasers that you'll recognize if you've seen Halo Legends: The Package.
The Covenant Assault Carrier is now immune to the disabling effects of nuclear weapons and Flood infection.
Seraph interceptor weapon damage has been tripled.
The UNSC's Mako-class corvette has been replaced by a loaner placeholding model for the Stalwart-class frigate from our sister-mod Covenant At War. We hope to have the finished model from Annihilater in time for release, but no promises.
The Shiva is being made a rarer commodity, being left only on the UNSC supercarrier and eventually the Infinity when we have her in-game (which won't be this release).
The remaining UNSC capital ships are getting the weaker Hyperion, a nuclear missile that does direct damage and debuffs weapon cooldown and shield regeneration, but does not disable ships or have a large and varied AoE.
Experience gained from destroying ships will be more effective as we're lowering the bar for leveling up.
Planets
Not a balancing issue, but later this month we'll detail the new swath of planet types going into the mod. Expect about 10 categories with 3 variations totaling 30 new planets...in addition to two new Forerunner planet types!
Halo Installation around a gas giant - More info on the specifics later.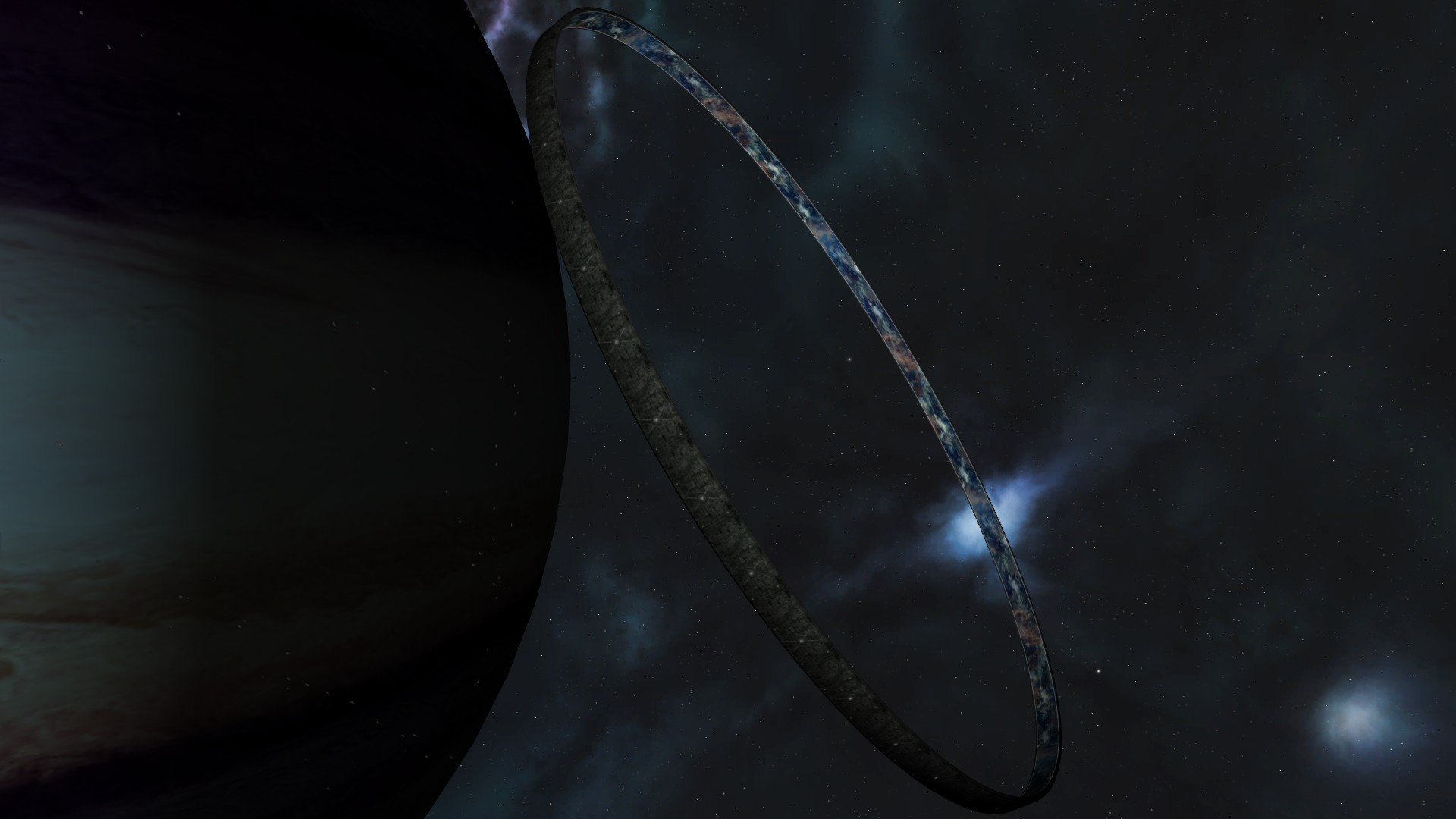 Shield World - More info on the specifics later, but this is a planet you'll want to hold for sure-massive benefits!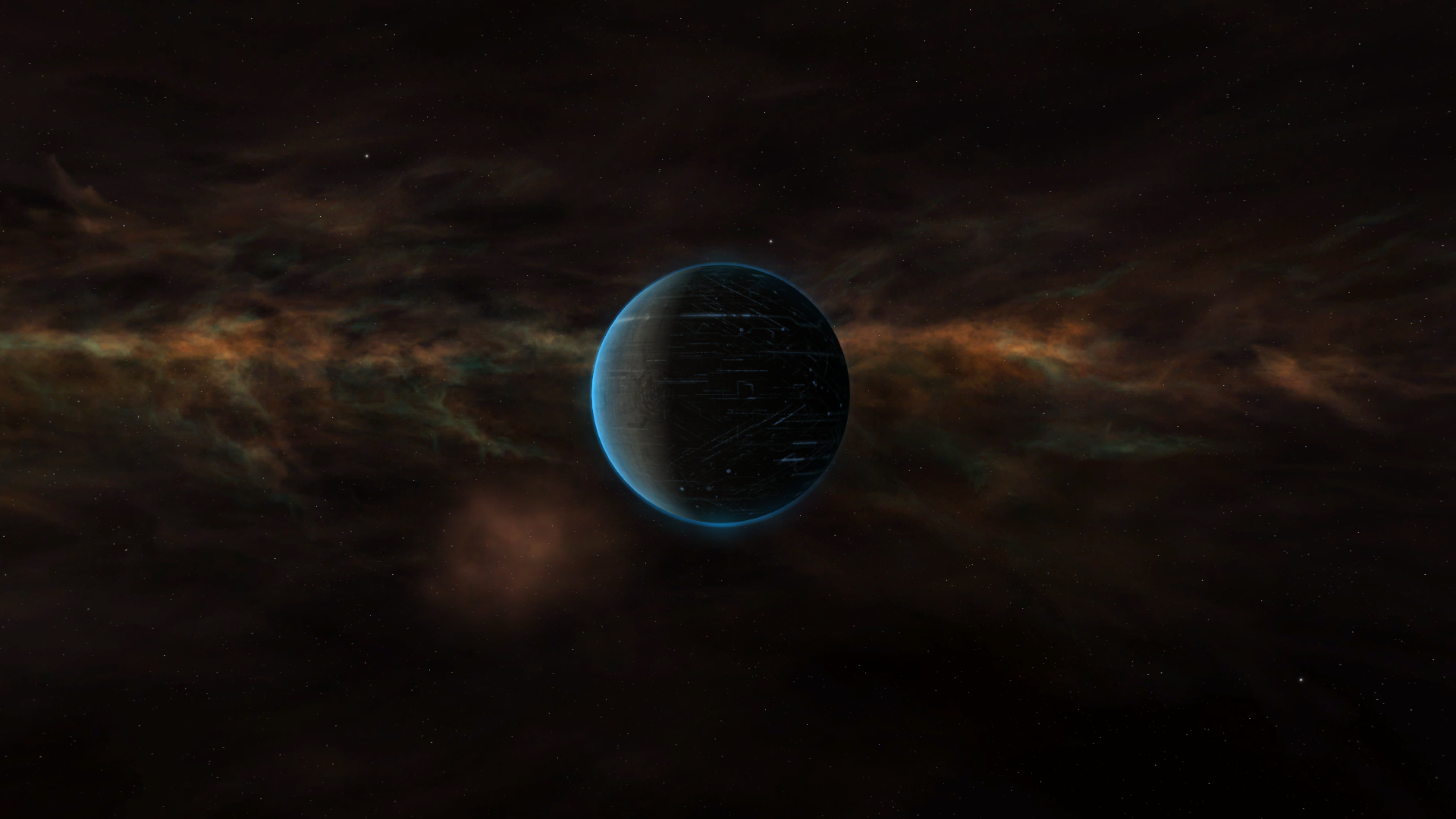 Starbase
In addition to the changes listed above we're also revamping our starbase system starting with the UNSC.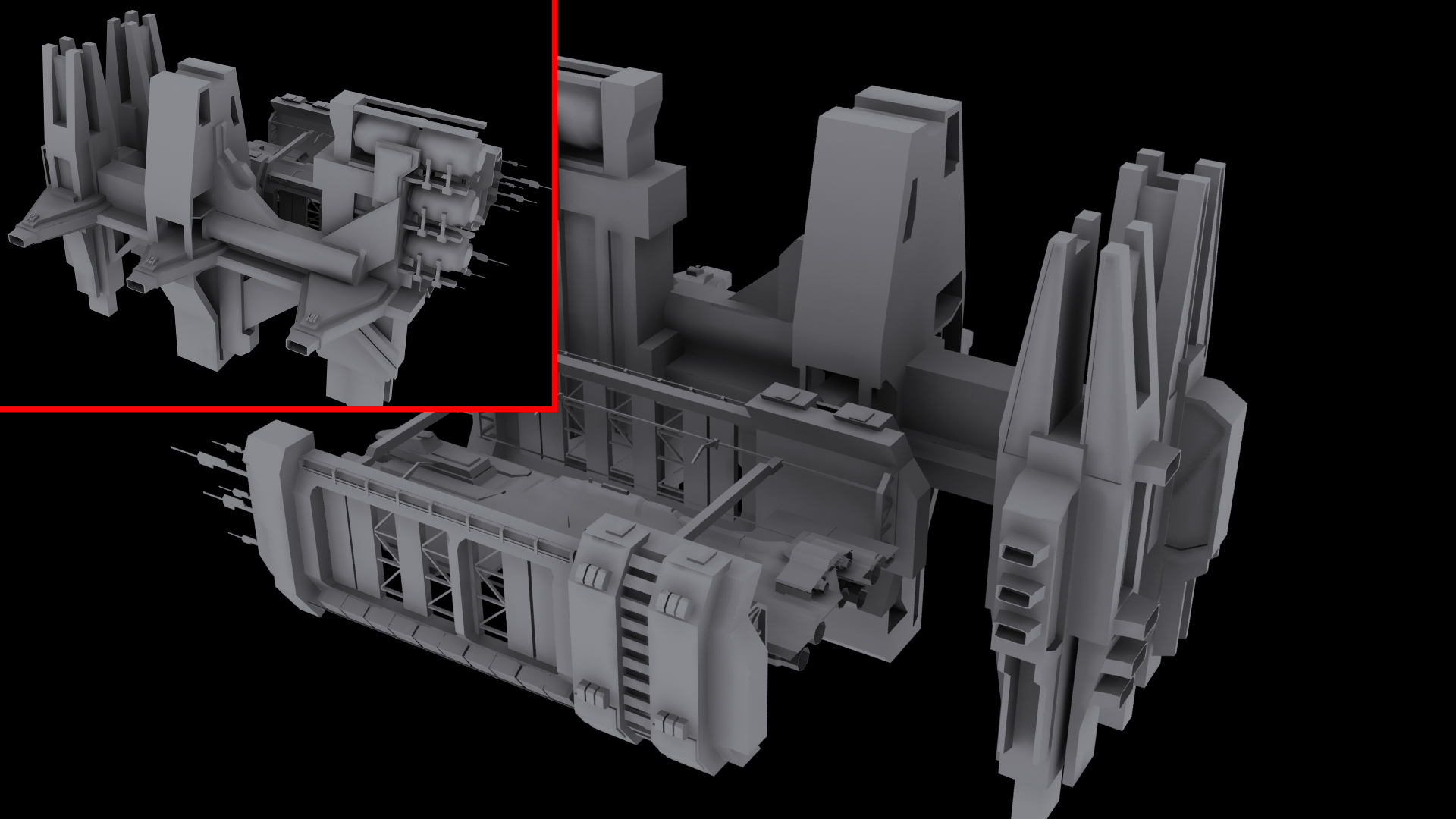 Model and upcoming texture thanks to MrTaxiKiller from the C&C Halo mod Evolutions. Our thought process with the design of this station was that the concept of a SoaSE-style starbase was not something natural to the UNSC, but defensive stations of a similar purpose could certainly be cobbled together in times of need. The station above is modular and will feature components for trade, ship building, and weapon upgrades, that will be built onto the existing structure as you choose. Weapon placement and coverage will adapt to the evolving structure's needs and allow you to have 360 degree coverage with Helix System point defense, Archer missiles, and Onager-style mini-macs just like those seen on Ivanoff Station in Halo 4. Abilities you might have on the station include slipspace probes that allow you to see adjacent gravity wells, Shiva nuclear missiles, and repair/refit capabilities. Expect to be able to upgrade the toughness of the station to levels that allow it to repel smaller fleets and aid in the defense of the gravity well against larger ones. The Covenant starbase's final plans are still to create a mini-Unyielding Hierophant, but that will take time to accomplish. The dimorphism of the two factions will continue to create diverse factions that provide different play-styles and experiences for the player.
Research
No hard information to report at this time, but research is being paid more attention and we're even including diplomatic research that will allow one to benefit from making split-faced friends.
Community Forge
After the new planets are added to the mod we intend to create a map-making project similar in function to Halo's Community Forge, wherein we provide the files necessary to use our custom planets and you guys create maps in SoaSE's GalaxyForge that we review and include the best in the mod's upcoming release!
Release date TBD, no estimates or guesses will be given outside of this: Expect something early June if nothing crazy happens.
That's all we're willing to divulge for now!
Be sure to like/follow/join all of our community resources:
Facebook: Facebook.com
Steam Group: Steamcommunity.com
Community HQ/Forum: Sinsoftheprophets.com
In the event that you haven't downloaded the latest version of the mod here it is! She was last updated shortly after New Years!

Covenant assets and Halo ring brought to you thanks to an association with Homefront a Halo mod for Homeworld 2: Moddb.com