Today, as I checked my phone on my lunch at work, I was rewarded with valuable knowledge. It turns out that Update 2.0 to Homeworld Remastered is slated to release on the 7th of June!
Well, what does that mean for Homefront?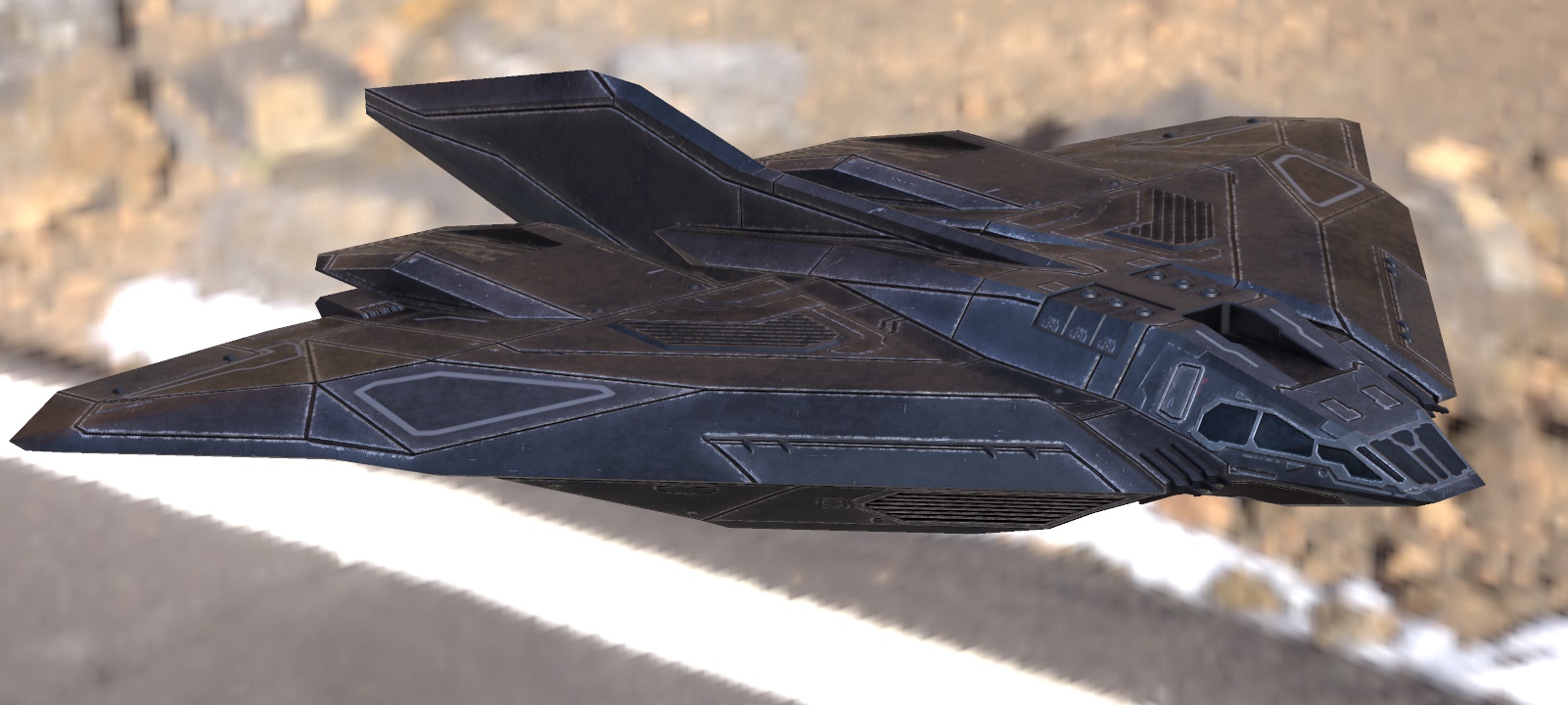 If you've been gone the last month, you would have missed that we slowly started revamping some of our models and textures in anticipation for a new release. Business has been slow for a very long time, and that is in part to yours truly helping out the ARMA III mod, Operation: TREBUCHET. And while I enjoyed my time helping those talented folks over there out, I've neglected Homefront far too long. What better time to get into the swing of things than Gearbox updating the engine and fixing the mod tools?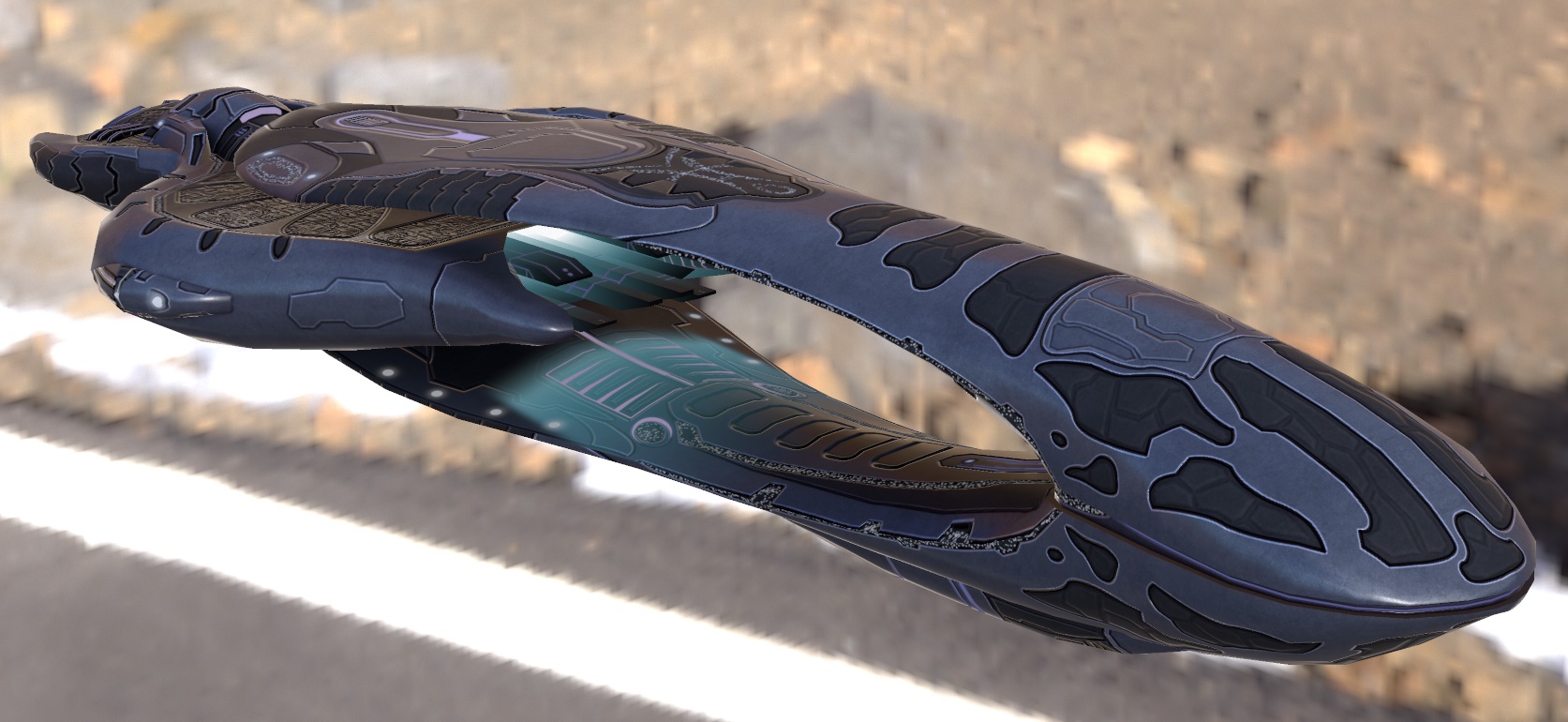 We've been wanting to get back in the saddle for quite some time, and in our long hiatus, we've figured out a pretty precise gameplan. Halo: Fleetbattles couldn't have arrived at a much better time in our long dev cycle, and there are some big changes coming to Homefront, so without hesitation, we're going to lay it on you!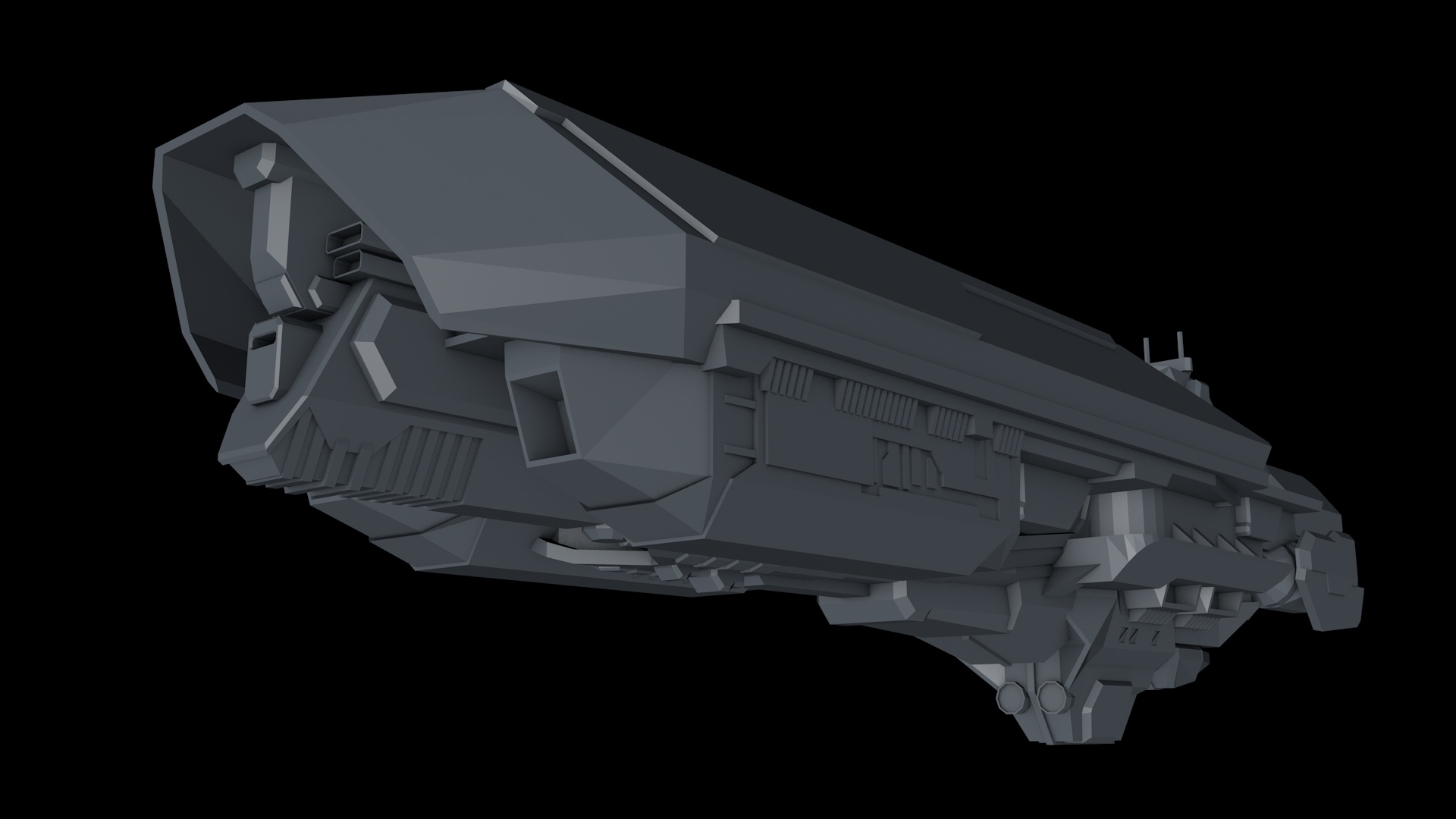 One of the biggest challenges we've faced working on Homefront is breaking the traditional mold of Homeworld gameplay. We've tried everything, asymetric units, stations instead of shipyards and much more to the point where we've lost track of what made Homeworld so great in the first place! This is where Fleetbattles comes into play, and it's as if they wanted us to finish Homeworld! Que the Orion, a new ship recently introduced, that is designed in the same manner as the Halberd (used to be called the Thanatos), which used space age armor configurations. Except, this ship is intended for expeditionary action. Capable of being it's own production house, it was intended to infiltrate deep space and attack the enemy from within their territory. That's great, because we needed a mothership! But what about the other craft - carrier and shipyard? Well don't worry because Fleetbattles has those bases covered.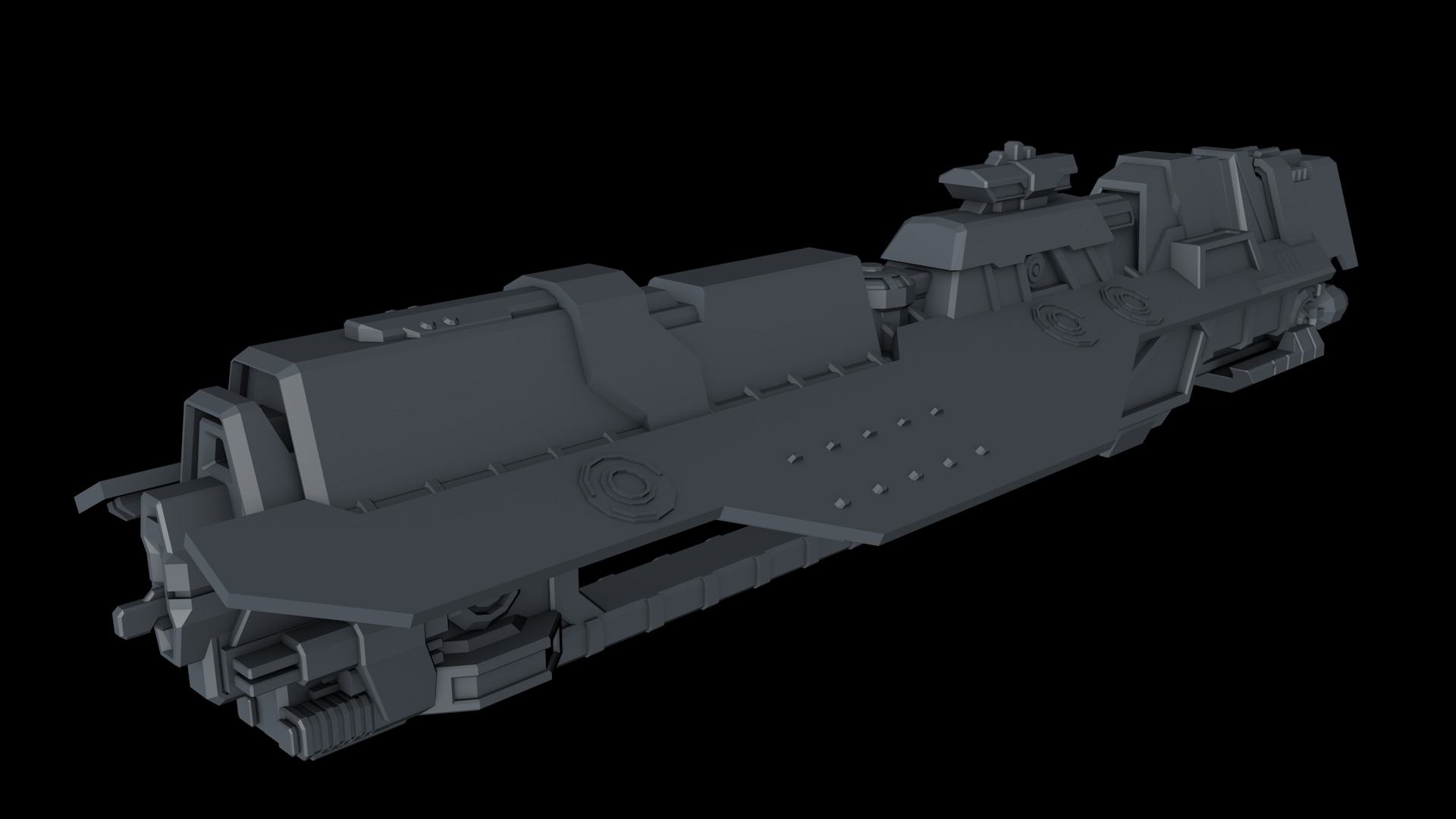 The Epoch-class Heavy Carrier is a perfect candidate for a carrier equivalent vessel. It's large enough to produce frigates and has room for subsystems.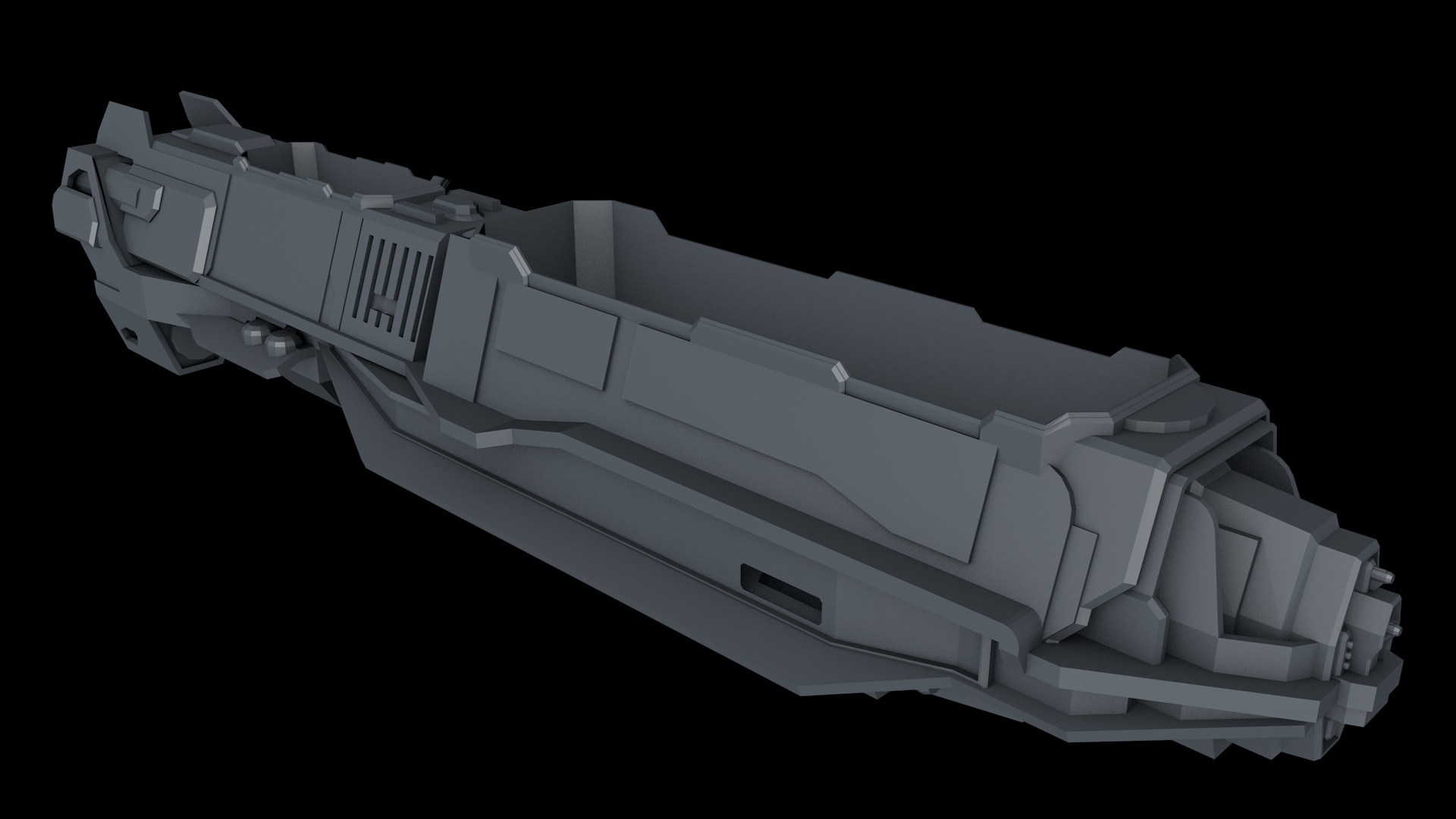 And the Punic-class Supercarrier fits in as the perfect shipyard. Bear in mind we are still experimenting with asset placement and the final look can change at any time! We're pretty confident you guys will like what we end up with.
So what's up with the stations? Well they were pretty resource intensive, large static objects and they didn't fit with the playstyle of Homeworld. That isn't to say they will be deleted from the mod, but they will most certainly not be useable in the player arsenal. Moreso, they'll be pushed to different game modes we have planned, such as Firefight, Colony Defense, and even just static objects on maps.
"But wait!" you say "Don't these ships have armaments? How are you going to keep them from bum rushing the beginning of the game?" Well, I'm glad you asked! We've broken it down for you:
These capital ships are production first and combat last. Ships will initially spawn with a modest array of AA, just like vanilla capital ships.
After the Research subsystem is built, more research options will open up per vanilla HW2, but will also unlock special combat research. Depending on the ship, they will open up advanced combat subsystems to purchase on your ship. This will mostly be Archer banks.
When the Advanced Research subsystem is built, more combat research is revealed. These open up the ability for the capital ships to maintain power to production while also engineering a powerplant to support weapon systems such as MACs (in the case of the Orion and Epoch) or an array of mini MACs (Punic).
Once the last combat research is unlocked, then a final combat research will be revealed. Make no mistake, R&D is expensive and to upgrade a powerplant to support Super MACs (Punic) will be a costly venture.
In order for this type of balance to exist, the Covenant will also be set up the same way. The "Turn Research On/Off" feature will also no longer exist because we want you to play the mod the way we intended. We'll reveal more as time progresses!
So there you have it! We're pretty ambitious with getting the mod ported over. This will also mean that we will be starting from bone stock. The way turrets, ships, weapons, etc are handled will also be changed. We're going for a complete overhaul, getting rid of a lot of useless junk and we'll publish a changelog as we move forward.
Also the Covenant won't be left in the dust. Our friends at Sins of the Prophets has offered models in textures, so you may see some familiar faces about until we can get back in the swing of things!
We hope you all like what we're doing!
tl;dr: Homefront won't be what you remember it as. We're moving forward, read the article!