Since it have been over a year when we posted a update article about the mod, I needed to post this one. First of all I'm sorry that it took so long to even write when or to come up with a fancy article but from my perspective I didn't had anything new to bring to you guy's. I'm working hard to get this mod out to you guy's.
Trello:
Not that long ago I decided to create a Trello with what I still have to do to create a visual playable version of the mod and where you guy's can keep track on what we are working on and where you can follow the process of new updates. But what is Trello ? Trello is a collaboration tool that organizes your projects into boards. In one glance, Trello tells you what's being worked on, who's working on what, and where something is in a process.

Voice Actors:
I also recently posted on several Halo community website's like reddit.com/r/halo and Halo Archive, as well on Casting Call Club where people with a project that requires voice acting and on the official Halo Waypoint a forum post where we are still recruiting for Voice Actors. The whole team came together to come up with the best suitable line's for each independent unit for each specific action that you can find on a special Google Spreadsheet we created. Unfortunately we haven't got any contributions received, so once again I come to you loyal people to ask if you are interested to be a part of this project and are willing to lend your voice.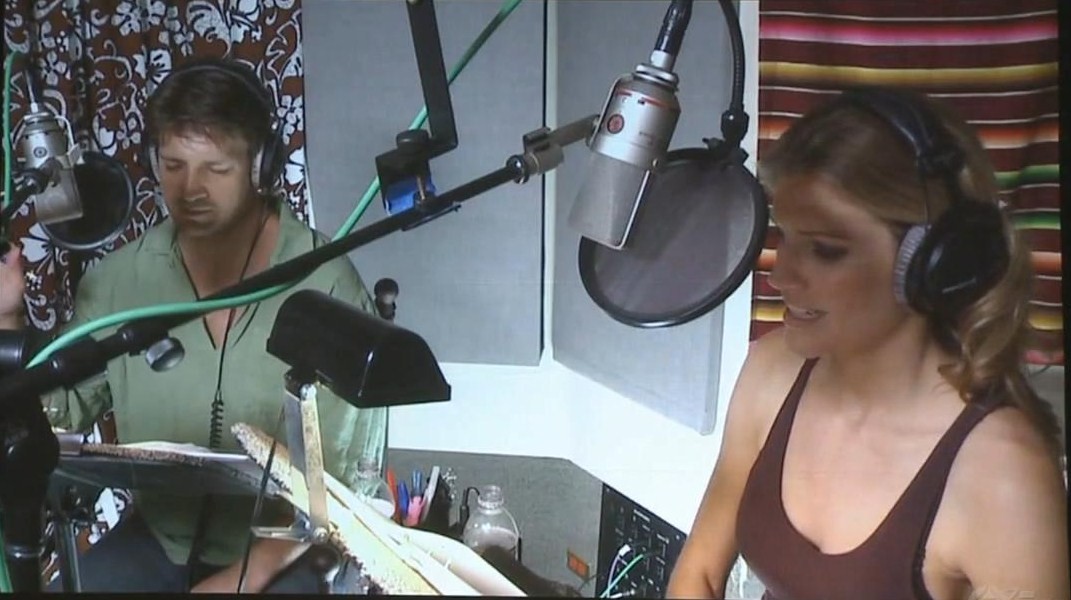 "ofcourse you dont need the fancy expensive equipment
like Fillion used when he voiced Buck in Halo 3 ODST"
New Units to command:
As you have seen we have posted some renders of several new vehicle's we made last year, like the mongoose which design is inspired by the one from Halo: Reach, The Vulture and a new fan made one named the Four-Forty.
Four-Forty:
The colloquially named "four-forty" is an mobile Onager MAC used by the UNSC Armed Forces. It had been introduced recently as of October 2552, during the invasion of the Covenant the UNSC responded by deploying several Four Forty's near locations where the Covenant have landed some of their CCS Cruisers.
"The Four-Forty is specifically made for the campaign and is a unit that you wont be able to build"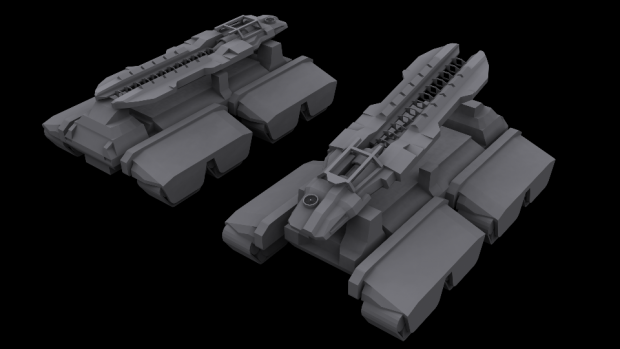 Vulture:
The AC-220 Gunship, more commonly known as the Vulture, is a heavy gunship used by the United Nations Space Command during the early years of the Human-Covenant war. The premier aerial combat vehicle for extended air-to-ground battles, it is a successor of the older AC-47, AC-119, AC-130, and AC-163 gunships.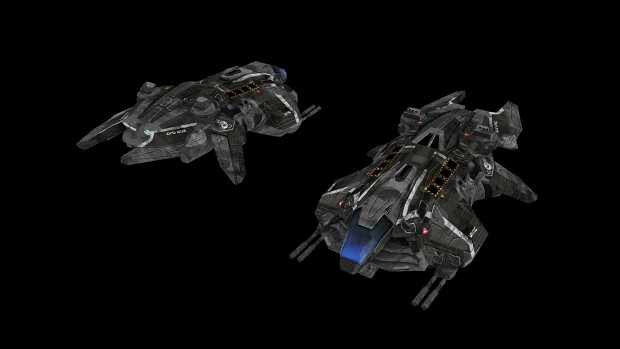 Mongoose:
Speed is the only protection this vehicle provides; it is unarmored, noisy, and prone to roll-over. It demands a level of skill from its operator that is impossible to expect...during combat conditions
The M274 Ultra-Light All-Terrain Vehicle(abbreviated M274 ULATV), commonly known as the Mongoose, is a United Nations Space Command light ground reconnaissance vehicle designed by AMG Transport Dynamics.
UNSC / Civilian / Covenant infrastructure:
Not only that we also worked on some several structures for both the UNSC and the Covenant and new buildings to garrison or destroy.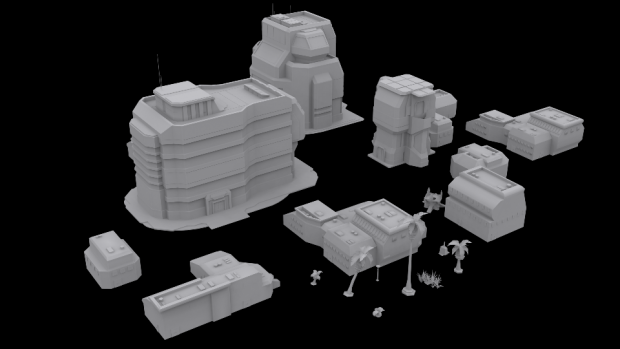 ONI Relay Station:
The Relay station, allows UNSC Commanders to communicate with friendly active navy ships like the Paris Class frigates, Halcyon class ships and the Marathon class ships to name a few examples, thanks to the powerful communication relay that maintains a constant uplink.
Type - 69 "Lanius" Automated Anti Air turret:
The Type-69 Anti-Air Turret, more commonly known as the Lanius turret is a Covenant automated plasma anti air turret, the turret features a large, semi-circular base in the middle of which is an anti-gravity platform like that of the Shade series. During the mass deployment the covenant decided to use the Lanius in favor of the Shrike which was the inspiration to make the Lanius since its easier to establish the turret compared to the huge Shrike.
Our best friends, the Flood:
We have posted renders of the flood before, and we finally implemented some of them in the mod, and of course the question is "Can we play them ?" as of the current state you are not able to play as the flood, but we would consider it in the future.
Thanks to the latest DLC from Halo Wars 2 "The Awaking" we have seen UNSC and Banished vehicle's beening infected aswell, which gave us the possiblilty and option to add infected vehicle's for the flood aswel.I created a quick test map where the flood would be active after 20 minutes, and my god it was a nightmare to fight the Covenant on Legendary and the Flood at the same time, even tho the Flood attacked the AI as well.
Now how do you know which map would contain the Flood as a spawn-able entity ? Maps containing the Flood would have a indication named [FLD], for example "Containment [FLD]".
With that we are ending our first update for 2018 and I see you guy's next time.