United Nations Space Command PR-TRANSMISSION 44877D-04
Encryption Code: Green
Public Key: file /sierra-six-two-four/
From: >>FLEETCOM.MO.BL.AM
To: >>CAWCOM
Subject: STATUS REPORT
Classification: Restricted
/start file/
My my it has been a long time hasn't it, I'll skip the chit-chat and get straight to the good stuff.
Inter-mod Communications
If you follow our fantastic sister mod Sins of the Prophets (https://www.moddb.com/mods/halo-sins-of-the-prophets) then you'll have noticed they've got some pretty high quality new models and textures, they've been kind enough to donate several of these to us, two of which we're revealing today.
Meet the UNSC Midlothian Destroyer: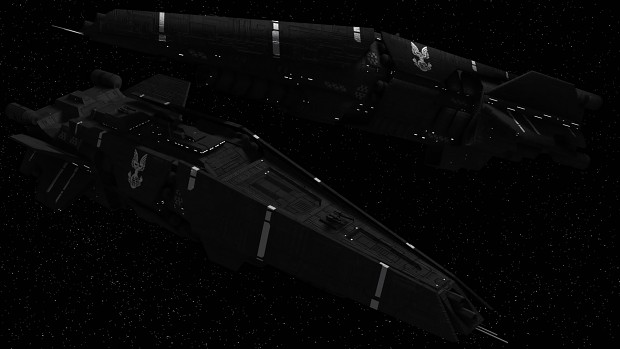 And the UNSC Iliad Carrier: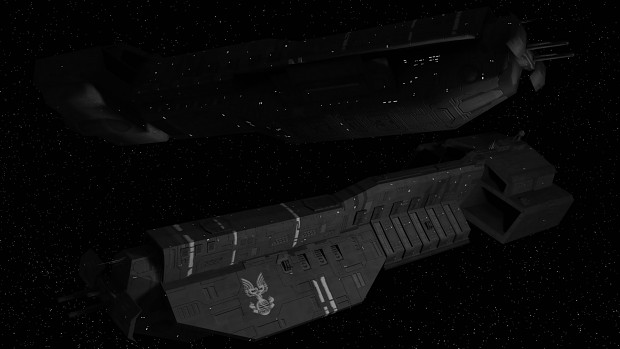 (Known as the Athens Carrier in SotP, but renamed for CaW to avoid a name clash with our own Athens class).
I'd like to thank Annihilater102, Canadaman7 & the entire SotP team for giving us these excellent units.
Silent, but not gone
Of course, we haven't just been sitting around for the last 11 months either, this little beauty is but one of our many projects: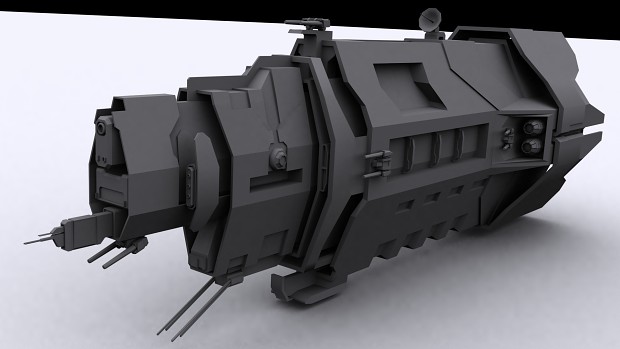 The texture for our new Halcyon will be following very shortly.
A few changes
You may have noticed the lack of any ingame shots in this update, this is because we're making some pretty substantial changes to our shaders and the mod isn't looking anywhere near as presentable as it should without them, maybe next time.
Oh and due to changes to Microsoft's game content usage rules we will be changing our name to simply 'Covenant at War'.
So long...
Fear not, it won't be long before we return, but for now:

/end file/