Possible HRAFD update with HRP content?
Alright, so you all know Heath Games is feverishly working on "Half-Rats: Parasomnia" - and you all know about the recently released demo, of course...But, someone asked, "Why don't you re-do Fever Dream using the Parasomnia .dll? And the new textures?" To this, I say - Not a bad idea. Not a bad idea at all, old boy! So, my friends - I think that will be happening at some point. I don't know when, but there's a very strong possibility of such a thing becoming a reality. Not sure where I'll find the time, but at least it won't be to TOO terribly difficult or time-consuming. I will call it thus:

Half-Rats: A Drunkard's Cut

So, there, I lied! I could very well be updating HRAFD...just have to get HR:P finished first. Priorities, you know.
Half-Rats' Horror Time? Videos where Half-Rats reads spook stories to you? Huh?
To keep you sated between now and then, I have a treat for you below. You guys like spook stories, right? How about obscure, reportedly TRUE accounts of the paranormal? Well, I've done a reading. If this actually gets positive feedback, I might make this a semi-regular thing.
Half-Rats' Horror Time - coming to a channel near you. Like it, subscribe. Crap yourself. LIVE FOR THE FEAR!
Other Things that are loosely related...
Other than that, Ague is releasing a new album - you know, that solo project responsible for the soundtracks of HR:P and HRAFD respectively. It is due to release on the 20th of THIS month.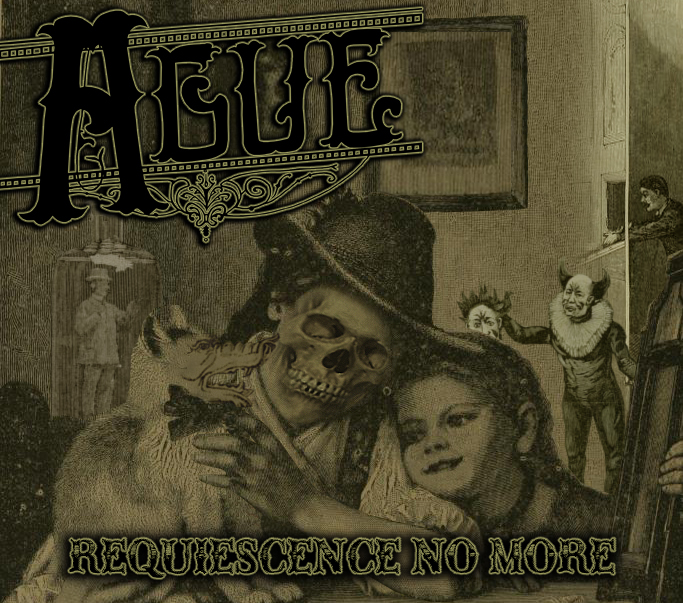 You can purchase it, and all the rest of my music by following this link below on the 20th of June!
Half-Rats: A fever Dream Let's Plays
ParkJinSung2509
RTSL - Philip Plays Badly (Part 1)
Standard-Issue
Ifter
Pcgamer999
DailyEraser
TheMegatonBomb, eat@medve's, Scientia Est Potentia, LestyGames, BLoodz Gaming, mastervideogames003 all made Let's plays of HRAFD as well!
My promise...
Alright, so, maybe you remember, and maybe you don't, but I had promised to take a swig of whiskey for every download HRAFD got...well, I don't remember if I made it or not - if that answers your question!
Liquor budget depleted, you wonderful bastards, you!
Alrighty, that's it for now, my friends! Look forward to seeing your shining countenances online!
And thank you, as always - for the continued support! Without you, I'd be a mess - Now, I'm a mess who develops games.