Welcome back to Half-Life Anti-Climax! First off, many thanks for all the comments, reviews, remarks I've gotten since the release of my MOD last friday, March 15th. The MOD has been downloaded over 750 times in this short time period, which is really cool! The general opinion about the MOD is overwhelmingly positive and I'm happy that so many Half-Life fans enjoy my little project! I hope you all found the Pink Pod secret by now! ;)
Reviews and Gameplays
I've read through all the comments and reviews and watched several live and recorded playthroughs. It's quite amazing that this is all possible nowadays. No-one could have imagined people streaming gameplay videos (and making money with it!) would be a thing back when Half-Life came out in 1998. So it has been a great source of enjoyment for me, but also a view into the way people experience the MOD.
Since this game is 20 years old, you can actually get see the generation gap in the gaming commnunity. Some are Half-Life veterans, others jumped in with Half-Life 2 and some even discovered it years later. What is totaly clear for some, is totally alien for others. I grew up with 80s and 90s games and one of my favourite genres next to First Person Shooters are Point and Click Adventures, especially the old LucasArts games. So I'm wired to take in the surroundings and look for clues, making connections, going back and forth trying different things. This is also something I really wanted in Anti-Climax. For some players the puzzles were completely naturally but I've also seen people stumped and clueless. It didn't even occur to them to look behind them or go back to an area already visited. Pressing a button in a room and not understanding that it can also trigger something outside the room.. I don't blame them, though. A lot of shooters in the last 20 years only focus on what's straight ahead, only pushing forward, constantly keeping the player on course (sometimes even literally with a big arrow showing him where to go). So if you grew up with those games, I understand that my type of puzzles is something you wouldn't expect in a shooter. If you're still stuck, please refer to the walkthrough right here!
New Updates to Version 1.1
I've read the comments and concerns and made a few changes to the MOD to improve the gameplay and fix some bugs me and my test team had missed.
Long Jumping
The game features a lot of long jumping right from the start. I wanted to pick up the pace right from the start and inserted a lot of long jump to get a sense of fleeing from the scene. However, a lot of people felt that this increased the difficulty curve too much and others simply hate that game mechanic. So I've reduced the amount of longjumping under the bridge a lot. There will be still a few jumps you'll have to make, but most have been replaced with walkways or regular jumps.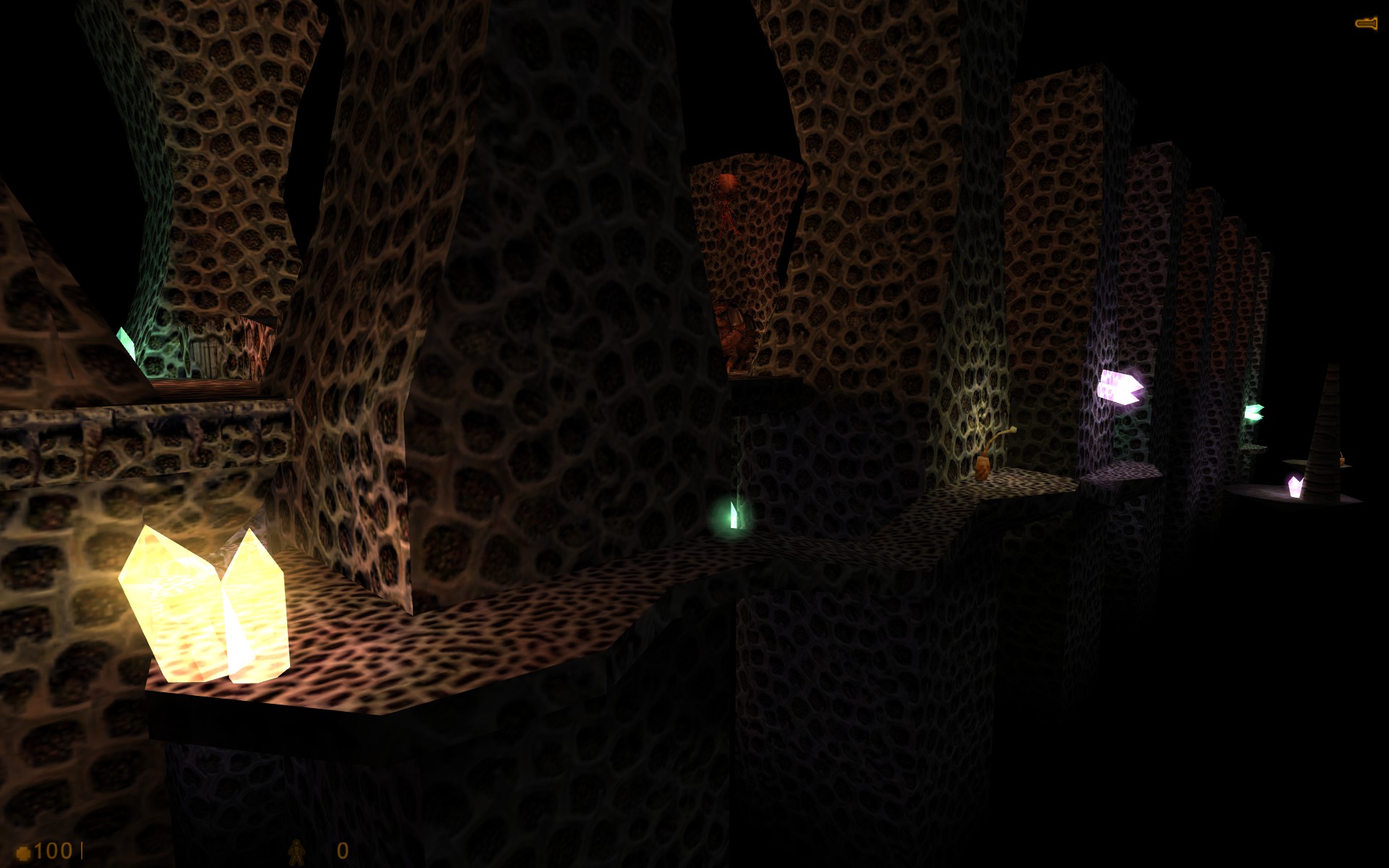 Visual Cues
As you can see fromt the screenshot above I've added a bunch of extra lights to help the player with navigation. This also helps him find the right spots, like the one on the Xen Island to make the jump into the healing pool.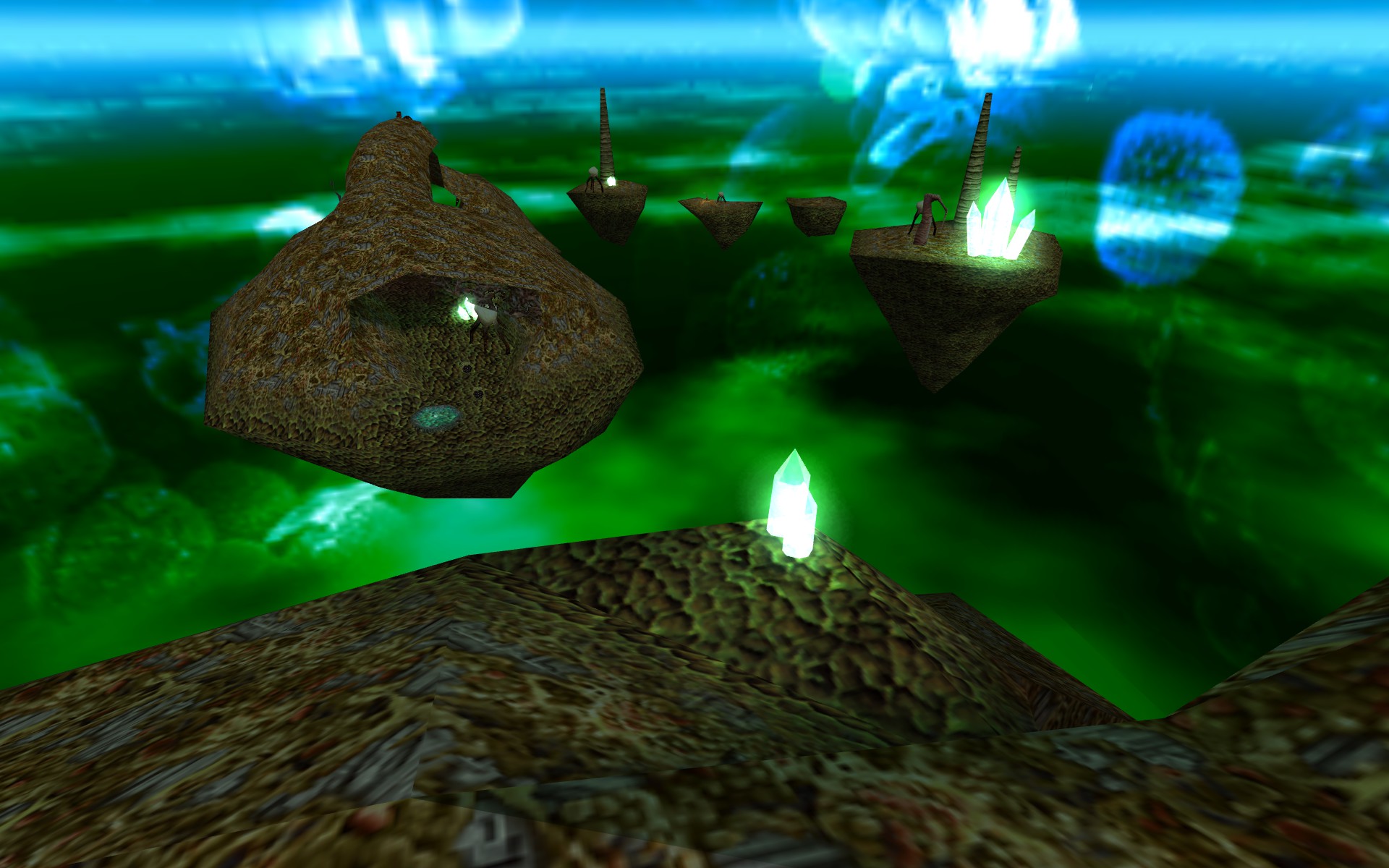 Clipping Issues
Also a problem reported a lot (especially in the Xen Islands section) are clipping errors. Sometimes players get stuck or slide off edges. The clipping in Half-Life is quite primitive and has its problems with slopes and angles. Since the islands are organic, they'll contain a lot just of that. I've updated the geometry of the walkable paths somewhat to make them a little straighter and I've also added invisible clip brushes to help players stay on the path. So if you keep to the path, you'll mostly won't find many clipping problems.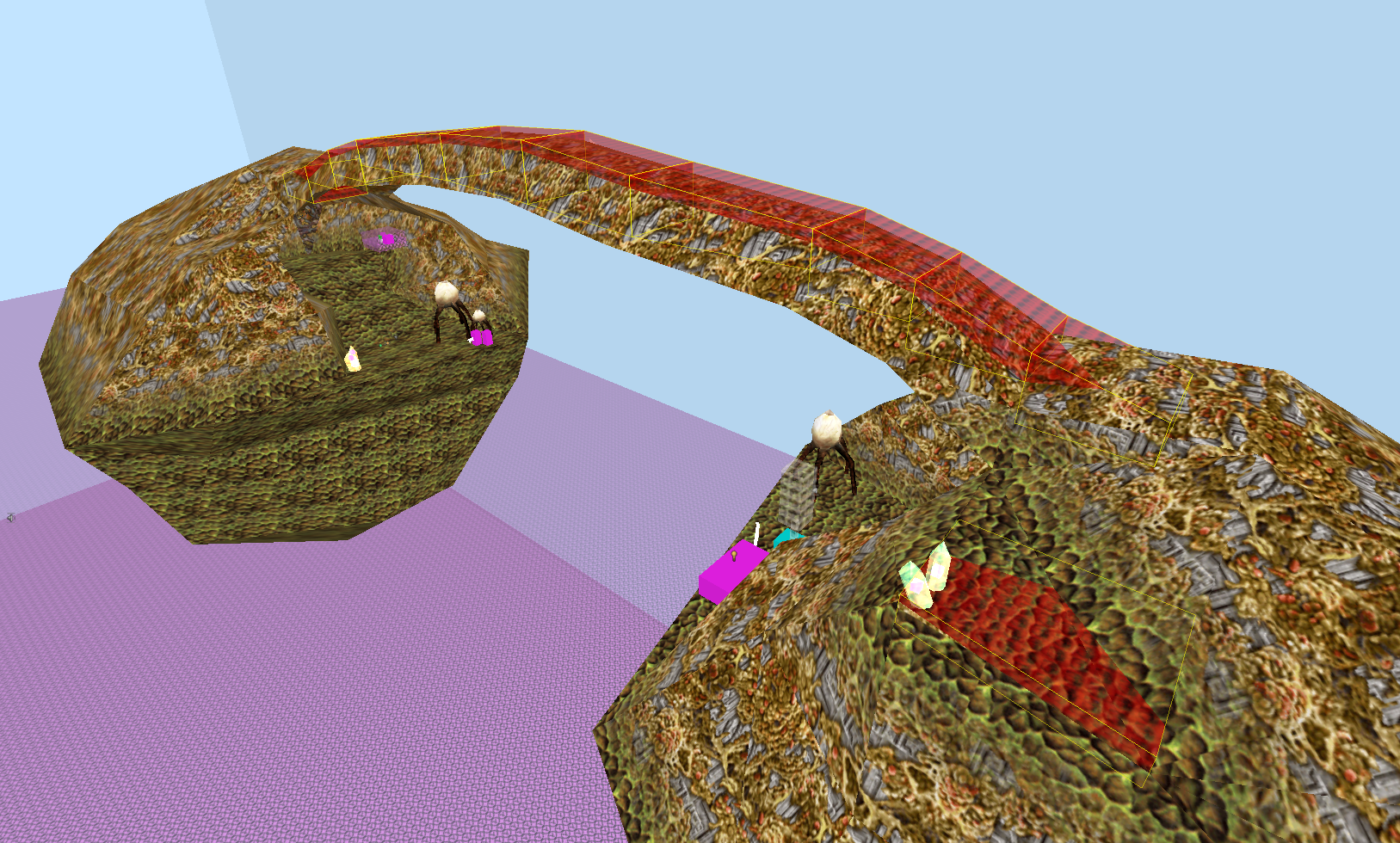 Long Jump Training
Interestingly enough, some players didn't even seem to know how to do a proper long jump or might have forgotten after all those years. So I've thrown together a small Xen Islands jump map to practise your jumps. The last 3 jumps are quite hard, so this might even be a nice challenge for veteran long jumpers!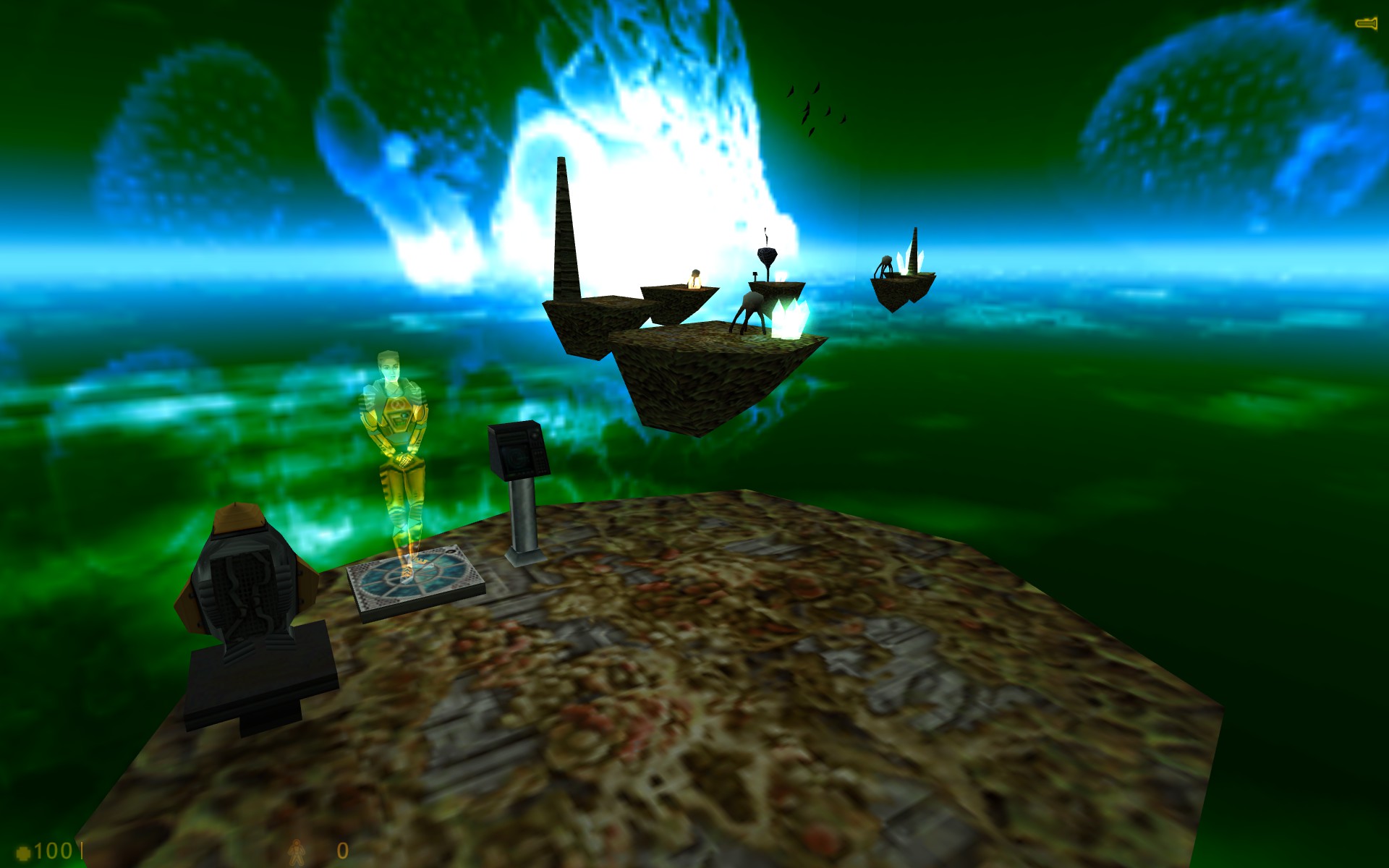 Speaking of challenges, I've yet to see the first real evidence of a Gold Award! If you made it, please share a video!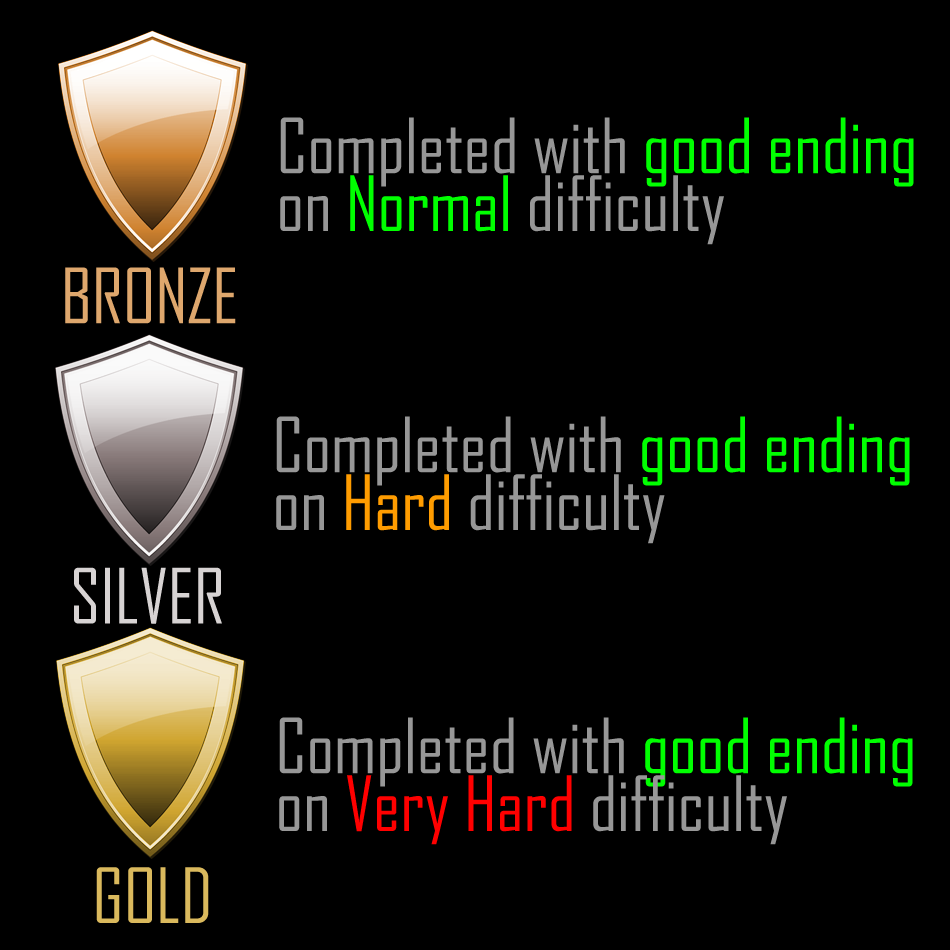 Last thing to do is to direct you towards the Download button for Version 1.11! Enjoy! A full changelog can be found right here.
I hope everyone is having a good time with the MOD and comments/reviews/videos are always appreciated!