This is a simple game of tag! One player is "it" the others are "runners". The player that is "it" must catch and tag a "runner". Runners and the player that is IT leave trails while moving, Runners can go invisible by crouching, but leave a small dust trace while they sit, moving in stealth can be tracked by a trace, so be careful how and when you move! The runners have a "prod stick" to hit the IT person, it doesn't do much, but its fun to annoy them and get away with it!
-- A Runner Trail Demonstration --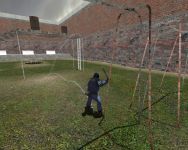 -- A Runner Stealth Demonstration --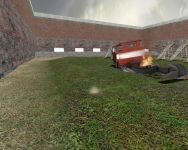 -- IT Spotting A Hidden Runner --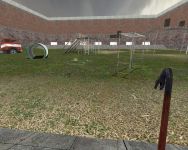 I hope you have some fun while playing my mod and please leave any comments / feedback for me!
Client Download Links--
Moddb.com
Psychaosx.net