Hi AGAIN everyone!
Since the last update, steady progress has continued on the weapons. Whilst Jan and Owen work on their respective maps, I've been outsourcing to get more help to get the weapons up to scratch, as well as doing lots of re-rigging of arms (more specifically, rigging the retail HEV suit arms to the beta viewmodels, which is...less fun than it sounds).
Without further ado, the updates!
AKM Re-Rigging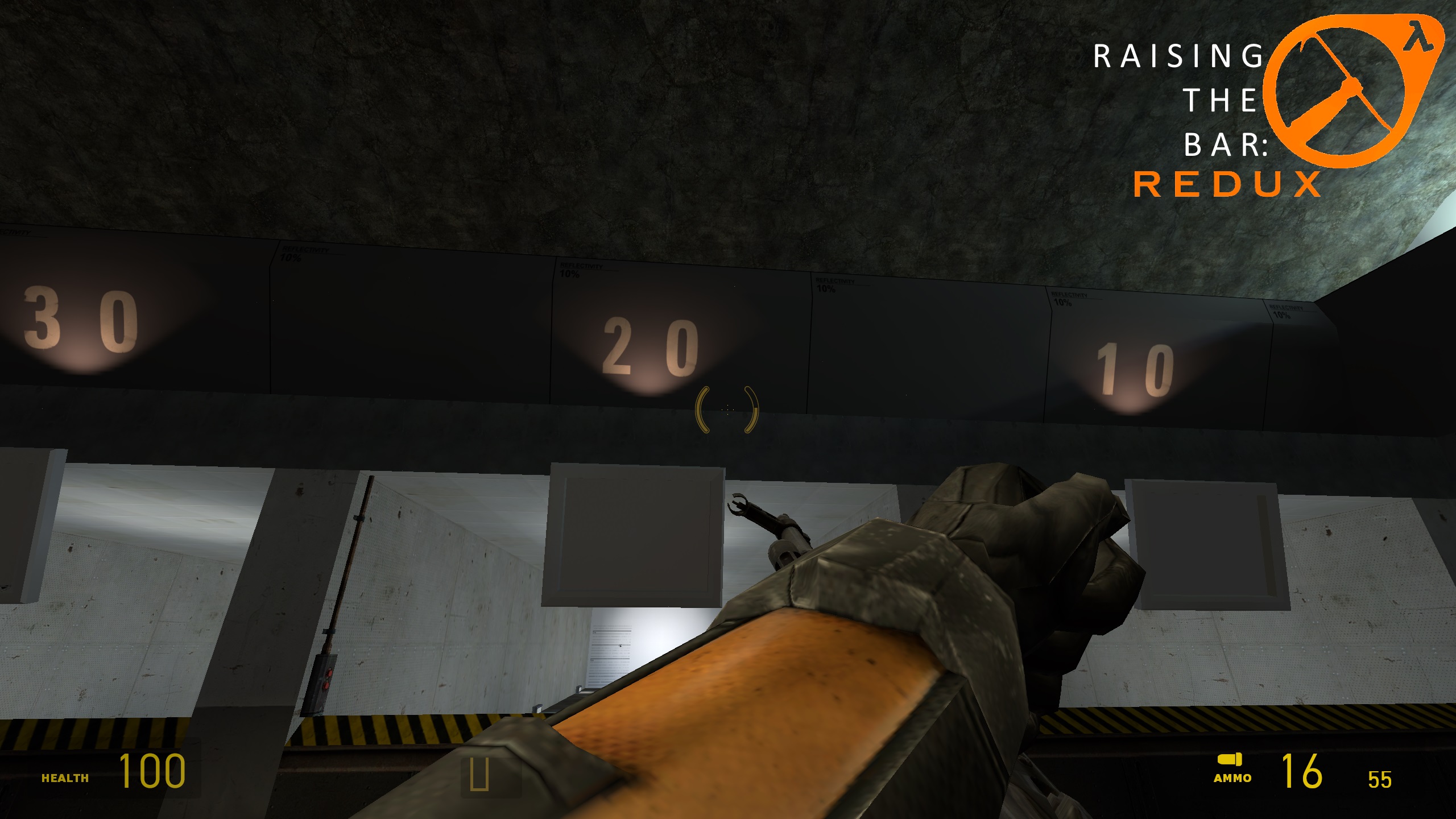 A few weeks back, I showed off the placeholder arms I was using for the AKM's animations. They were - as was pointed out - just the CSS arms the original RTB team had used as a placeholder with HEV textures nailed on. Ouch. I fixed that by rerigging the HEV suit arms from scratch so they looked decent, and I also sped up the reload from 30fps to 40fps because the original was a bit sluggish for an HL2 reload.
Beta Weapon Ports
I ported the SMG and Shotgun from the HL2 Beta to replace their retail equivalents. I have someone working on custom textures for these like the Pistol and Machine Gun, so these are placeholders for now, and hopefully their final versions will look much more interesting.
Combine Guard Gun Redux
Joschka came through again with this marvellous re-do of the Combine Guard Gun. It's a difficult gun and not a great look so it's difficult to make look decent, but I really think Joschka did a phenomenal job with these. They're looking much better than they were before, that's for damn sure!
Machine Gun Improvements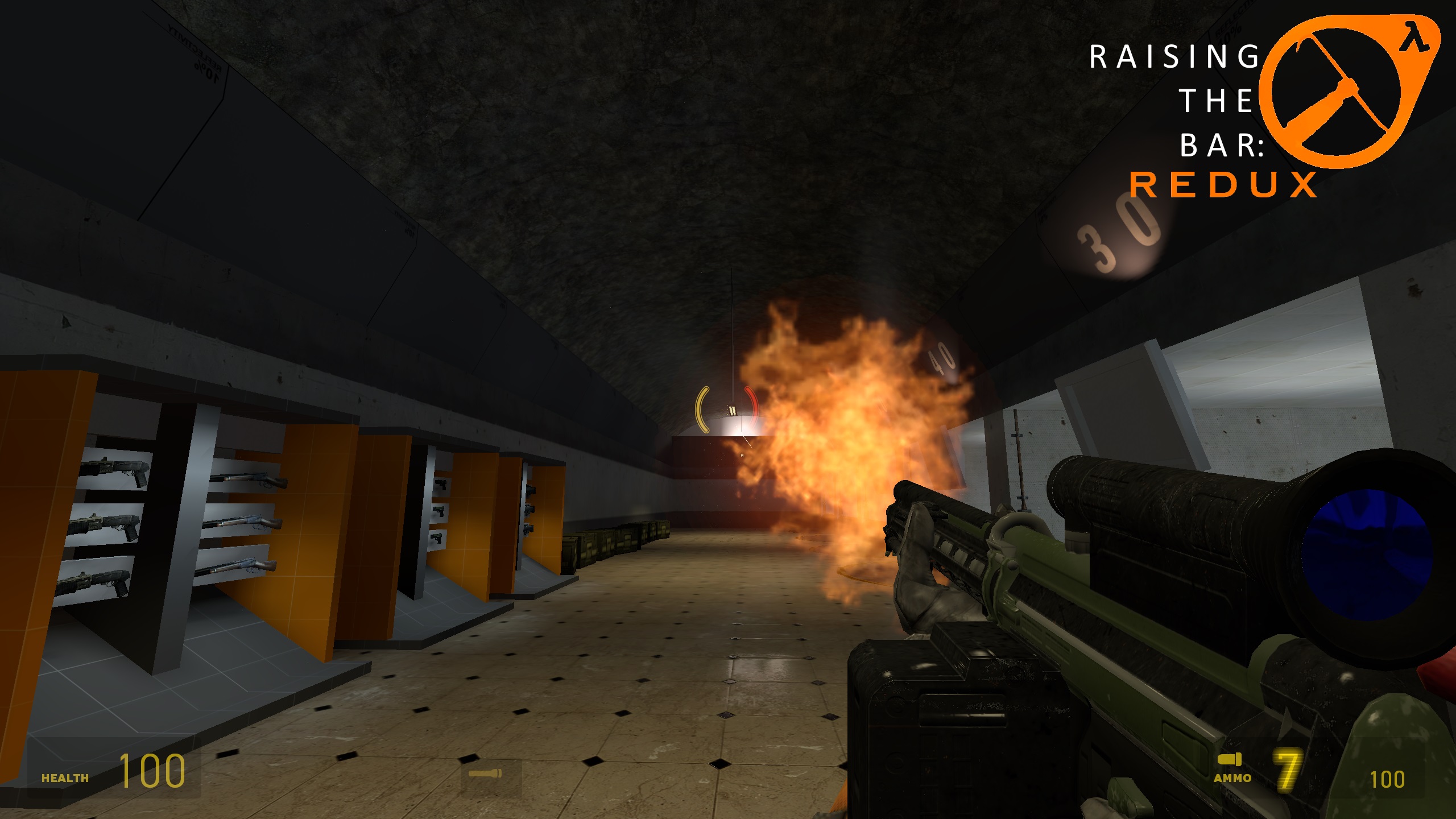 The previously non-existent muzzle flash for the HMG has been resolved, and some placeholder HEV suit arms have been added so that it's not just floating. As we speak, someone is working on a completely new set of animations for this bad boy, and what I've seen so far looks highly promising!
Sniper Rifle Redux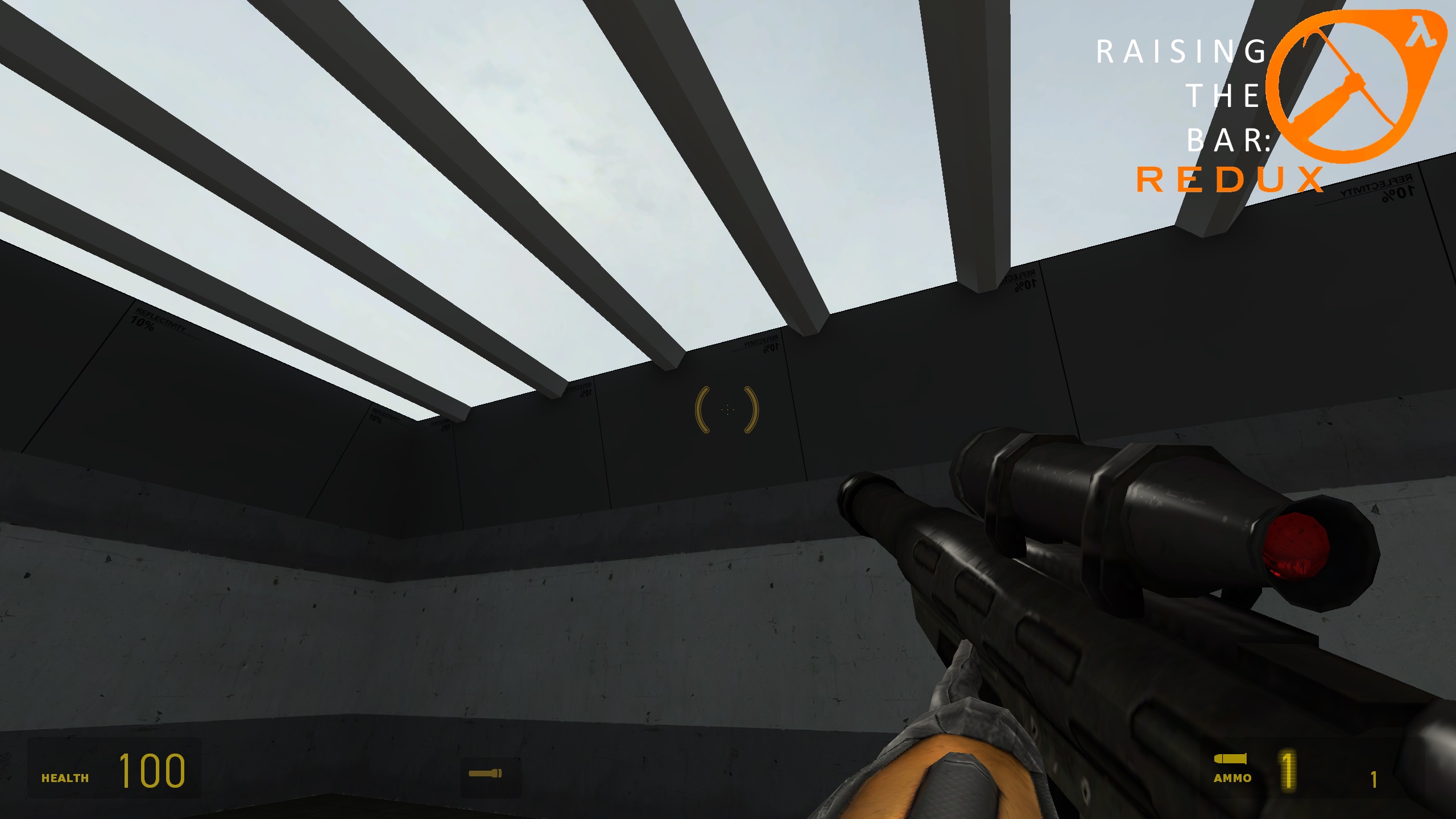 I went back and not only rigged the HEV suit arms to the Sniper Rifle, but also doubled the resolution of the textures, added an improved normal map, and added some phong to it so it now has that nice sheen to it seen here. The scope - like that of the HMG and OICW - now also reflects the world properly. Overall, it's looking much prettier than before.
MP5K Reload Animation
Second-to-last, the MP5K was reusing the SMG's animations as a placeholder before. Thanks to Leo Ratner/The Ratner, it now has a custom reload animation which fits it much better!
Sound Updates
Though I can't showcase them here, one of the original sound designers on Raising the Bar, AmbientNoise, has created some brand-new sounds for some of the weapons, and is still working on more! So far, this includes the following:
- MP5K Magazine in and out sounds
- Alyx's Pistol Magazine in and out sounds
- Alyx's Pistol Slide release sounds
This is helping to make all of the new guns feel much more distinct. There's more to come in the future, and thanks for sticking around!
Kralich/Gonzo