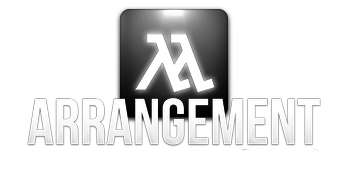 Lads and gents,
We are proud to announce that the development of the multiplayer version is on! On 2010, we did a quick and dirty test on multiplayer, and we realized it was too buggy to continue. We focused
our energies on single player instead. Now that we have some more... spare time, we can focus on the multiplayer version.
So, that's what I did. After a tons of fixes, here's what we got right now:
NOTE: the Counter Strike models and the maps are place holders.
The most important update is the 9-way blending feature. An advanced animation system used, for example, in Counter Strike.
Featured maps would be like this:
You can find more info and updates on the dedicated section on our forums, specially here: Multiplayer? Of course!
We are very excited to finish the features we are planning to add. There will be a few game modes, Coop, Deathmach and XP based team deathmach (like Counter Strike, but hey, different!)
As for the single player version, we've nothing but videos introducing something called "Action Pockets"!

(WIP videos. Level design by RED_NED).
Be sure to track Jonathan Ely (RED_NED) on his channel for over +70 Arrangement related videos here: Youtube.com
Also, you can check our new channel & suscribe for updates from our sexy studio!: Youtube.com
Hope you like the progress and thanks for stay there still!