Hey!
My name is b4n4n4, and I created this mod. I like Minecraft, also Half-Life, and I think that combining these two would be awesome! But how did I came to the conclusion? Long story short, I was chatting with one of my friends that I met during the summer and it came up in our minds that a Minecraft mod in Half-Life would be cool. I then immediately started working on the mod.
I was slow at first, I only added the HUD on the first week. I still had to familiarize myself with the internal structure of the GoldSrc engine, so this was a huge learning experience. In the end, it looked really nice.
This screenshot is the earliest screenshots of the mod.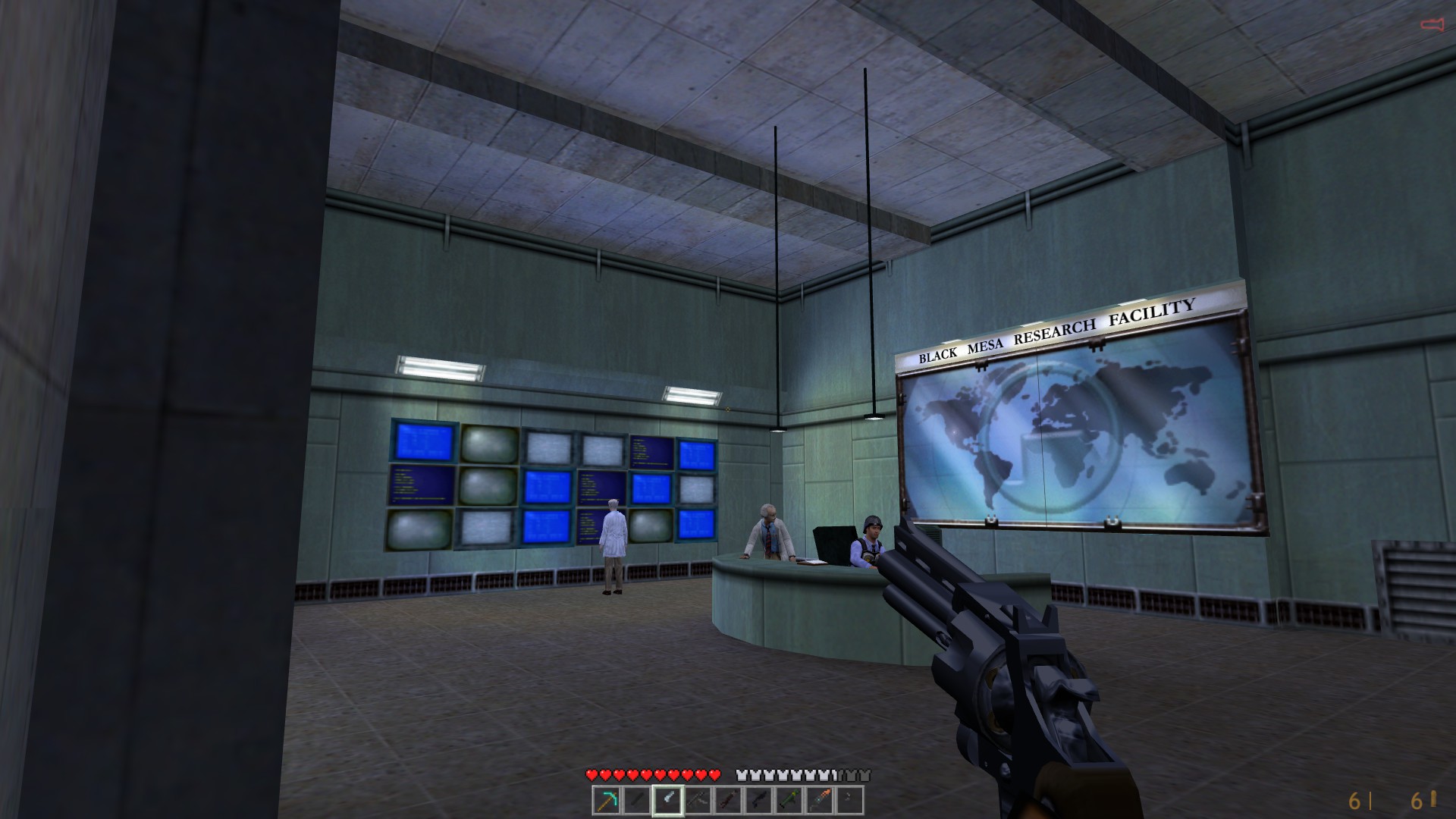 After the HUD was done, it was time to implement the inventory. The inventory was at first pretty hard to realize since Half-Life behind the scenes actually manages the weapons like individual linked lists in a 1 dimensional array, so I had to remove all of the code that managed that and make it a 2D array. After that, I modified the clientside to open the inventory when I pressed E. There's only one problem with this: You can't move the items! Me being tired already of the spaghetti code that Half-Life had, I quickly implemented the inventory and it worked like an actual inventory. With lots of bugs.
The block system was the most exciting thing to implement since I had to do it from scratch and I had plenty of freedom to do stuff. The blocks are actually models that interact when the user right clicks on them, however, they mesh together nicely when they are put next to each other as seen in this screenshot.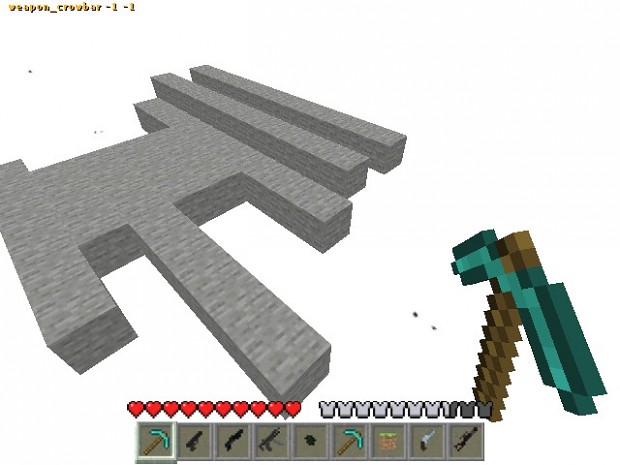 And now here we are! Of course there was a rewrite and a couple of bug fixes, but I don't think they are worth a mention in this article.
I uploaded a video (without the history of this mod) in case this article is too boring for you :)